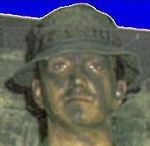 Mike"AKBearfood" S.
9

Reviews

4

Helpful Votes

0

Thank Yous
Experience: Computers & Technology, Business, Finance
Member since April 2016
Reviews

9

First to Review

0

Votes

4

Very Helpful

3

Funny

1

Fraud Buster

0

Great Find

0

Well Said

0

Thank Yous

0

Fans

0

Profile Views

629
About Me
Bearfood (Mike) has been a Corrosion, Inspection and Chemicals Contractor for British Petroleum (BP) in Prudhoe Bay off and on for the last 27 years - holding positions from Computer Data Technician to Project Manager. He and his wife Shirley have lived and worked in Alaska since the US Army transferred them there in 1982. They own a home in Anchorage and a small cabin on 120 acres of Birch and Spruce Forest in Talkeetna, Alaska. His wife, their land and computers are his life.
How I Can Help
Mike's background includes Project Management, Resource and Personnel Management, Risk Management, Management of Change, Computer Support, Database Development, User Interface Development for Database and Web Bowser Data Entry Screens & Pull-Down Menus, Home and Business Web Page Development using available HTML Editors, Excel Spreadsheets and Macro Development, Power Point Slides and Logic Diagrams, along with MS Word Documentation specializing in Process & Procedure and Training Program Dev.
Interests
Computers & Software, History (Military History as a Specialty), Coin Collecting, & Science Fiction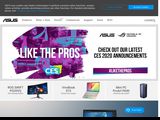 Asus
Folks, I own two 17" Screen ASUS Laptops - one is my backup computer I leave at home, and the other is a piece of computer hardware I have carried in a backpack to Prudhoe Bay Alaska and back to Anchorage for the last 7 years - every other three weeks - which is my work shift rotation to the job site in Prudhoe. My laptop - after 7 years of daily use - is still capable of serving me faithfully (on the other hand, I'm currently on my third Swiss Model Computer backpack - I sure wish they made those with metal zippers!). As a matter of fact, I'm typing this review on my ASUS "Work" laptop from home; over a wireless network I have setup at the house. The only items I have replaced over the years on this well used and Arctic Oil Field abused Work Laptop is a battery, and the DVD Drive. Improvements I've made have been limited - as the original Intel i7 - 2 GHz Processor Laptops are still running MS Operating System 7 Ultimate and MS Office 10 Pro just fine. The improvements include maxing out the RAM and adding a second internal multiple terabyte hard drive, along with several external hard drives, an external Logitech Speaker System and a wireless mouse. All fixes and additions to this laptop were made by me - as the instructions found with the additions and replacement parts are also readily available on the Internet to this day - even a complete laptop computer hardware diagram for these 7 year old models. This made the changes easy to do from home with just a small flat head and / or Philips screwdriver. I've owned many different computer hardware systems since purchasing my first home computer in 1987 - a Compaq Deskpro 286 (which I still have down stairs in its original box); HP's, Dell's, Gateway's, and Apple Macintosh & Quadra's are also systems Ive owned over the years. But these ASUS Laptops have without a doubt been the longest lasting, most reliable computer hardware units I have ever owned. If I could give these particular Laptops six stars, I would! And if ASUS still builds their laptops like they did 7 years ago, I highly recommend them to anyone who needs a system that will survive some of the toughest and coldest work environments known to man besides direct battlefield combat, which these particular Laptops have never experienced!
Apple
Believe it or not, I am still using an old Apple 4G iPhone; the 2nd cell phone I ever owned (the first ending its life many, many years ago in an Anchorage Alaska driveway snow blower incident - oops) - and although it is quite dated in Cell Phone terms, it's still running fine - and I use it to communicate from my Job site in Prudhoe Bay, Alaska, with my wife in Columbia, South Carolina, and with my Sister in the farm country of mid Illinois many times on a daily basis. My wife - who does a bit of traveling lately - has upgraded to the Apple 7. It is quite the cell phone, and has the data space, camera, power, security system, connectivity and many, many support applications (and games) available that - so far - allow her to do just about anything she needs to do with a Cell Phone type system. Her one issue was calling for support, and having an Apple Cell Phone Tech talk her through a system reset which apparently wiped her recent photos she thought had been backed up to the Cloud something the Tech assured her it wouldnt do to her on phone data (I think I had backed them up to her local Laptop before she left from Anchorage for South Carolina, but I wont know until she returns and I get to check the backup I made for her iPhone). Having said that just assume anytime you reset a system you just might lose recent data, photos or changes you made to documents. As an old timer type Computer Tech, I always recommend a data backup before ever resetting any system software; backup frequently and if you can, on at least a weekly basis (daily, if you take a lot of pictures you want to ensure are there tomorrow) and thats on any computer type system. Still, in my opinion, though it is a bit expensive compared to other cell phones, the Apple 7 is the phone to have, and I plan on upgrading to the Apple 7, too, just as soon as I find the right deal. P.S. I also recommend an Armored Case for any cell phone - including the iPhone - thats kept my iPhone 4 running fine all these years through work environments that most folks could never imagine unless they were driving for the TV Show Ice Road Truckers or something to that effect.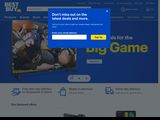 Best Buy
I/m typing this review on a 17" Screen ASUS "Gamer" Laptop I bought from Best Buy in 2011 - which is now sporting a brand new 2.5 Terabyte Seagate Hard Drive purchased the day before yesterday (to be used as an Internal Backup Drive for the system's primary Hard Drive). Next to my laptop is my wife's ASUS Laptop (also bought in 2011), with two External; Hard Drives and an External spare DVD Drive - all purchased at Best Buy over the years for one reason or another. And of course (for the little kid still hiding in this old body) is,a stack of PC and XBox Games stacked next to the Samsung 50" TV we purchased from Best Buy in January's post Christmas sales. Almost every one of the Video Games was also purchased from Best Buy over the years - with the exception of a few given to us (me) as Christmas or Birthday presents by relatives from the lower 48 states. And those electronic items are just the ones I can see from where I sit in my home - many others can be found in other rooms of the house, or in the vehicles in the garage or driveway. I'm sure I have a few electronic gizmo's in the house purchased elsewhere - my wife and I do shop around before making a purchase. Its just that - when you have that vast amount of electronic items located in one spot, made by many different manufacturers and for many different purposes - you are bound to find more often than not exactly what you are looking for - at the price you want - to do the job you need it to do, And that's Best Buy.
Costco
I remember the first time my Wife and I visited the new Costco that had just opened in Anchorage, Alaska - many, many years ago now. We were amazed at the number of products, shelves of tools, stacks of new books, and tons and tons of food and supplies available for our choosing - all at a price way below what other stores in the area sold them for - or even had available at the time. Now, that Costco is visited at least once a month by my wife or myself - sometimes once a week. And while there, I always see at least one or two huge orders being processed for an Otter Aircraft Flight leaving that night or the next morning; a massive amount of goods piled high on several carts, being maneuvered through a check-out station - destined to fill a "Fly-In Only" Bush Community's shopping list. The town's "Designated Shopper" or local Supply Store had phoned in an order. Or a town representative had flown in to obtain what the Village required for the next month or two. Costco, over time, has become an Institution in Alaska - the one stop Warehouse Shop - designed for the local Family, Home Owner, or a remote Bush Community, to obtain what ever is needed at that moment, or for the next quarter.
Amazon
Its a World Wide Jungle of Products - there is something made for almost any requirement, problem, or need a person has. Finding that product at the price you can afford, and getting it to your front door or the location its needed in a timely fashion, is always an issue. Amazon has created a system where you can quickly search this product jungle for the items you need, at the price you can afford, and have it shipped to your front door or where its needed in a week, a few days, or overnight - with the entire product hunt only lasting minutes - and performed from your own Computer, Smart Phone or Work Station.
Walmart.com
Everything for the Home and Garden at a great price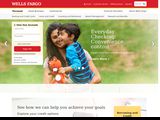 Wells Fargo
Thy make it easy to take care of your money - and help you help your money take care of you!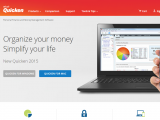 Quicken
Quicken will help the Small Business Owner or Home Financials Book Keeper meet the needs of modern Finances and Tax Records - and turn a pile of paper records into a stream lined, easy to update and report financial records system ... keeping your bank account in the green and Uncle Sam getting the Proper Tax amount yearly - and only the required tax amount ... no more - no less.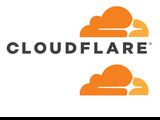 RedBoxSoftware
Needed this software to complete a job on time - and on budget. At the last minute - I had a problem with my laptop finishing the purchase - and the Tech at the Web Site actually got the order placed for me. The folks at RedBoxSoftware are truly trustworthy, loyal, helpful, friendly, courteous, kind, obedient, cheerful, thrifty, brave, clean and rev ... rev ... um ... well, religion didn't come up - but the folks at RedBoxSoftware sure seem connected with the Big One at the top in the way they assist you through Computer Issues, and, deliver the software at unbeatable prices. I highly recommend them for all your Software needs - and - for those of us who need tech assistance just when trying to order something off a computer!
Tip for consumers: Use the Chrome Browser
Mike hasn't received any thanks yous.
Mike doesn't have any fans yet.
Mike isn't following anybody yet.
Similar Reviewers on Sitejabber
the best technology products are only available at Asus.Computer accessories are very good but...
No problems at all since I plugged it in and started using it. Thanks for a product I can depend on.