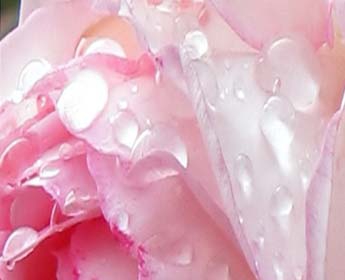 Michael B.
2

Reviews

18

Helpful Votes

0

Thank Yous
Experience: Home & Garden, Sports, Entertainment
Member since February 2017
Reviews

2

First to Review

0

Votes

18

Very Helpful

18

Funny

0

Fraud Buster

0

Great Find

0

Well Said

0

Thank Yous

0

Fans

0

Profile Views

195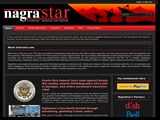 Setvnow
Well today is March 6, 2018 and it is 5:55am and since my last review SET TV has had no change. Streaming issues, channel freezing or no programming on channels still continues. Every morning at 5 am FOXNEWS freezes anywhere from 10 - 120 seconds. You can set your clock to it. Canadian channels have trouble in the evening hours after 7 pm although some days (not many though) they seem to be ok with freezing occasionally. So I still stand by my previous review and believe that the company with all the potential to put Xfinity and AT&T out of business continues to fall on their sword because they just don't know what they are doing. My question is what are the tech's doing to improve service????? IP is not a new concept anymore. For a company to succeed the old adage, " you have to spend money to make money", definitely applies here. Quality servers with large bandwidths are required. How does Netflix and Hulu do it without problems? Now I do want to comment about a review posted from a person that claims there is a law firm named Morgan and Morgan who is building a case against SETVNOW. I found such a law firm in Jacksonville Fl. and I called them to inquire about this persons claims of a pending case. They had NO knowledge of a pending case against SETVNOW. With that said I would take any review that makes claims of litigation with a grain of salt. I'm not defending SET TV, but people who are angry can fabricate their comments when the don't like a product. As for the names in the review an those people being scam artists, I don't know. I'm not going to waste my time researching it. The fact that SET TV has so many problems with channel freezing, blank screens or incorrect programming says it all. Even their on demand movie section is screwed up. Every movie I try to watch cuts out about 30 minutes into it and the movie goes back to the starting point. Like I said before, I don't bother to call and complain because I'd be on the phone most of each and every day. The Tech's just don't care. They want the money but don't want to work to make their product better. So what does a person do. I'll continue to pay my monthly fee for now. I'm being patient but it's hard. I do watch a lot of movies on HULU and NETFLIX now and Local NEWS. Just easier. You get what you pay for. If you can be patient then give it a try but if don't expect Xfinity quality viewing. Again until they get rid of all the current tech's this company will never be more then a fly by night operation.
"SETVNOW STILL STRUGGLING"
9/25/17
• Previous review
Well its been since September 25, 2017 I wrote my last review about SET TV. Today is December 27, 2017. There have been a small number of changes to the service with the adding of some new servers for the company because their customer base does seem to be growing. I also noticed that one channel had been removed from the lineup (dont know which one; never watched it I guess) in the lower numbered channels. However, with that said, there are still problems with channel freeze up, nothing on a channel or channels stopping and starting. Now it has improved some, maybe 10% but not much. Most of the channel viewing problems are between 5:30 -7:00 am (not too bad though) and 7:00 -9:00 pm (the main time frame for viewing issues). Of course in the evening hours is when viewership is up so I guess the signal gets weak from their end. Some days (which is most days) the channel freezing and stopping and starting is unbelievable. As always the Canadian channels are the hardest hit. Then the movie channels are almost as bad. The SKY Movie Channels are having the same problems as HBO, Showtime and so on.
I invited two good friends of mine who have over 35 years of internet technologies, computer science, and server experience each, to look at what I was viewing. All I told them was I had channels freezing. After 20 seconds they both said the problem is with SET TV in that if their customer base is increasing, then the bandwidth must be increased to push the signal out to the customers. Adding new servers helps, but bandwidth is critical. Now SET did add some new servers and it did seem to improve the problem considerably for about a week or so. Then gradually the problem crept back and everything is almost like it was before. So Ive been doing research about servers and bandwidth to get a better understanding of how it works in IP, Interesting stuff.
Another thing is I just dont understand why SET TV has to update their servers during prime time viewing (8 10 p.m.). That task should be done after midnight when viewership is down; Makes no sense to me. Ill be watching a program or movie and BAM!!! The channel just freezes. I reboot and the channel is gone, Just a blank screen. Theses techs leave a lot to be desired. I think professionalism doesnt exist with them sometimes or maybe they think this stuff is a 9-5 job. Its not. Its a lot of work and requires skilled technicians. A friend of mine did some research on the techs and he found out that one is a used car salesman. WHAT!! Doesnt instill much confidence does it. I dont know what is going on. They changed the trouble call number but good luck getting someone to answer or leave a message. The techs didnt even update the SET TV box home page with the new number. You get a recording that gives you another number.
The bottom line in my opinion is that these techs are either self-taught or did some online course in IP services. Im not seeing the level of expertise SET TV claims to have. Their failure to prevent signal degradation is painfully obvious. They need to invest their revenue back into SET TV and buy quality equipment that can handle their growing market. Eventually the growth will slow down as more customers join SET TV and they see service is as crappy as it is now. Customers will get tired of it and SET TV may find itself a failing enterprise quicker then they think.
Well now today is January 7, 2018 and I waited a couple weeks to see if anything changed since my previous comments of Dec 27, And the answer is NO. In fact the channel freezing and blank channels has gotten somewhat worse. The past few days the problems have been starting around 6:30 pm and lasting the entire evening. Instead of SET TV improving, they continue to drop quality programming. I dont understand the mentality here. WHY, with having so much potential of being a multi-million dollar enterprise does SET TV chose to continue to allow their product to be managed by the worst technicians Ive ever seen. These technicians are plagued with continued poor transmission quality decisions, obviously poor equipment choices, continued failure in providing enough bandwidth for future customer growth and continued updating during prime time program viewing hours. These technicians just dont seem to learn anything from reading reviews or past problems. In the beginning when they were on Facebook and welcomed criticism, it seemed to bother the techs and you could see by their responses that they didnt like negative comments so they finally would not allow anyone to leave comments after about a month or so. Then the techs would even make comments like, if you dont like it then dont buy it, (or words to that effect). These are comments of immature children and people who shouldnt be in business. This attitude seems to still be prevalent today after a year of being in business. Proof is in the product being viewed.
Now again today being Jan 7, BBC America and FOXNEWS still freeze for minutes at a time and it is now 9 pm. This is a common problem as I previously stated and happens mostly to these channels along with the HBOs, SHOWTIME, STARZ and so on with the same with SKY movie channels. So pretty much no change with SET TV programming and practices.
So as I slowly study the IP industry to try to understand what is going on and why bandwidth is so important in relation to having quality servers, I realize more and more that the SET TV technicians are incompetent, uneducated, inexperienced, cheap, and lazy or just dont care about what they are doing. Remember, one of these guys either is or was a used car salesman. That should scare you enough right there. And yes I continue to keep watching SET TV for now along with Amazon fire TV, Hulu, and Netflix. I also use my outside antenna for local news more now since SET TV cant get their act together most of the time. But for $20 a month Ill stick it out until CRAVE TV starts to open their market to America. CRAV E is Canadian television but rumor has it they may open to America. If that happens Ill drop SET TV like a hot potato since most of SET TV programming is from Canada and from CRAVE TV.
I wish I had something positive to say about SET TV but I dont. As long as the existing Technicians are employed and/or part owners of SET TV, then SET TV will never reach its potential of becoming a multi-million dollar business. Every technician currently at SET TV must go and be replaced by quality personnel who know the business and quality equipment must be purchased. Then SET TV will succeed and be great.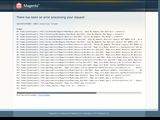 JBikes
I purchased a Macargi Tahiti 7 speed beach cruiser for a Christmas gift. Received the bike on time. it came undamaged. Packaged well. However, the assembly instructions were terrible at best. pictures almost non existent. I wasn't able to attach the front fender. Contacted customer service which took over 3 days to reply and they said to just take the chrome plated brackets and attach them to the front wheel axle. Only one of the two brackets would line up with the front wheel axle. No way the second bracket would line up and attach with front axle. To make bracket fit the fender would have to be bent up thus creasing it. Contacted customer service again for help four days ago (Jan 5, 18 today) and still no reply. I found two threaded holed (6X1.00) that the front fender bracket would line up with so I was able to safely attach the bracket for now awaiting some kind of response for Jbikes. The bike looks nice. The quality is good. Customer service sucks. It seems once Jbikes gets their money they don't care about the customer anymore. Frustrating.
Michael Has Earned
18

Votes
Michael hasn't received any thanks yous.
Michael doesn't have any fans yet.
Michael isn't following anybody yet.