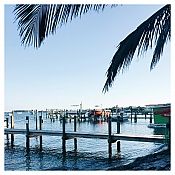 Maya L.
8

Reviews

4

Helpful Votes

0

Thank Yous
Experience: Clothing & Fashion, Beauty, Shopping
Member since March 2018
Reviews

8

First to Review

1

Votes

4

Very Helpful

4

Funny

0

Fraud Buster

0

Great Find

0

Well Said

0

Thank Yous

0

Fans

0

Profile Views

400
About Me
I have ZERO patience to shop in-store (unless it's interior decor). If I have to shop, I do it online (health, beauty, clothes, etc.) Though I consider myself more minimalist than consumerist. I have a low tolerance for wasting money and I'm allergic to returning things. Ex MUA - now writer and brand manager. I appreciate quality, quickness, and having things last longer than 3 uses.
How I Can Help
I probably won't be on here enough to really be of help. But I do occasionally go on review binges (usually on trip advisor, but maybe now on here).
Interests
Writing, Wine, Sweets, Interior Decor and Travel.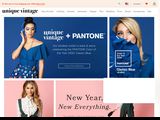 Unique-Vintage
I'm a super fan, thus far - BUT... I've literally ordered only 1 thing. They're pricey, but the quality of the dress that came was unmatched by anything I've ordered online save for a Herve Leger knock-off from e-bay (which was really quality to be honest). Anyhow, I ordered a dress for a wedding that I was a guest to and I've worn it a few times since and received nothing but compliments. Even my mom loved it (and commended the quality and she's a seamstress). So I have zero complaints, but I've not ordered anything since nor have I tried to return anything.

I'd order again should I need something else, I was rather impressed.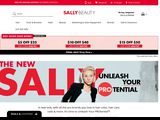 Sally Beauty
I love Sally. Been going for as long as I can remember even back when there were like no other beauty supply stores anywhere near. They pretty much have anything I need for quick pick-ups and I'm in there at least once a month.

Not to mention, their makeup is actually pretty quality and this is coming from an ex-makeup artist!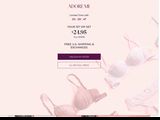 AdoreMe
For someone who rarely cares about matching bras to panties this site was a fun refresh of my panty drawer!

I went on because I really needed a new bra and was tired of buying at VS.

But there was ALWAYS something new and dazzling that looked great or that I wanted and I finally had to ask myself - do I really NEED all of these things? The answer was no, so I ended up cancelling my subscription. But I did get some really sweet sets of bras, panties, and workout wear.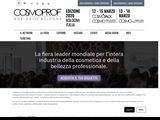 CosmoProf
I really have no issues with CosmoProf, been shopping there since I first got my license - about 15 years ago. My only hang-up was their hours of operation and location I could never seem to get in there when I needed to.

Now I just order what is needed online and so yea, I'm a big fan! I also follow & love their Instagram account - lets me know about new stuff that I probably don't need but always end up trying out and loving (like FAB ME or the Ardell Magnetic Lashes - yes please!)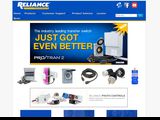 Reliance Controls Corporation
I'm not electrician, but my husband's shop uses Reliance Controls products often and they have some really cool gadgets for your home that are easy to use (like this reader that tells you how many amps/watts your appliances are using in your house or an alarm that tells you when your power fails). Which is awesome because we have frequent power outages here (annoying, but it is what it is). Their site is also really user friendly where you can access manuals and accessories with little effort. You can order their stuff on Amazon - which is great!

Another bonus is their customer service (on Amazon and over the phone) they're quick, knowledgeable and helpful. I love it when you find that, almost never happens.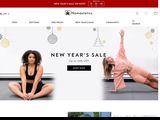 Namastetics
So reading all of the reviews of terrible experiences and horror stories, I feel a bit lucky. I ordered 1 pair of fusion leggings and they came within a couple days (quicker than the quoted 2 weeks). The quality is really great and they're super comfortable (and also NOT see-through, which is awesome). Honestly, they're my favorite pair of yoga pants.

Those were really the only thing that caught my eye on the site. I will say I wanted them in black and when I reached out to their company to see if black (in my size) was ever coming back in stock, I received no response. I wound up ordering the bright purple/pink ones because I liked the style too much to pass.

Anyhow, if I order again it would only be to get the black ones but after seeing all these reviews - maybe not. Who knows.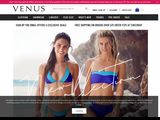 VENUS
So to my last review, Venus reached out, encouraging me to contact them so they could look into this issue with the tunic further. So I did - I like to be fair. Plus I really wanted that tunic.

Only for them to respond (I guess at least there was a response) to say they couldn't locate it with a link to their swim cover-ups page. So even THEY had no idea of the item they previously had listed. And I'm not sure what the point of the link was, as I've clearly already perused their site thoroughly and am uninterested in what else they have.

My update is that while I love their clothing options, ordering or even finding what was once listed and/or availability in your size and stock is a total dice roll. And their customer service is rather un-helpful in the times I've reached out. Which is a shame, they could be way better if they exerted a little more effort. Or spent any time knowing their products and not just utilizing the site like the rest of us.
"70/30"
I started ordering from Venus last year when I was in need of a dress. The dress that came didn't look the way it did on the model. Definitely looked better on the model. I'm 5'6", 135 lbs., with a fairly hourglass frame. For the most part when I order things online, they're pretty true to what was shown unless the model is a twig - but for this, not so much.

I honestly didn't plan on ordering anything else from them until I found myself in need of a one-piece swimsuit. What came was perfect.

Then it was a hoodie, which again looked better on the model. Then it was a winter coat which again was perfect.

So my experience has been a mixed one. I do think their prices are a bit high but so far the clothing has been quality and different from what you find in stores.

The only real negative is their stocking and availability. For instance, with the mentioned coat (handkerchief hem coat) it was in stock... then out SO fast. I watched it for weeks with my size remaining out of stock then the coat was no longer listed on the site (save for it being pictured when you searched, but unable to order and only showing the leggings paired with it).

I emailed and was advised that if it wasn't showing that the item could be added to the cart then it was no longer available. The very next week it was magically back in - so I snatched it up. But the same thing just happened with this swim tunic/cover up. It said not available until 2/28 - I came back today 3/2 to purchase and I can't even find it on the site. Which sucks because I was kind of stuck on that cover-up for my upcoming trip. A little peeved but outside of that, I do like their items.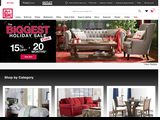 ArtVanFurniture
Listen, I'm a HUGE fan of interior decor. I will get lost in a home dec store for HOURS and be perfectly content. I like to consider myself a minimalist until I walk into a decor store and then POOF! Suddenly I need it all.

Until Art Van. And to be honest, I'm so scarred from the experience I can't even set foot in one of their stores even for the sake of other decor.

We first bought our kitchen chairs there. They're nice - they definitely upgraded our whole setup and I was a fan.

Then we needed a mattress. I wanted to buy Casper but my husband INSISTED we go IN somewhere. Art Van it was. I will say we ended up purchasing but the used-car salesmen like floor attendants were RELENTLESS. I mean exhaustingly so. And their upsell attempts, about cost them the whole sale until I calmed my husband down. Never the less, they don't know what 'NO' means.
The first visit was painful but we did really like the mattress (not the staff) so that's what brought us back. But the purchasing was even more painful and when the mattress finally got delivered, it felt NOTHING like the one we'd laid on and selected. Oh! And they forgot the frame so we couldn't even put it together.

Then the sales man called me the next week to see if I wanted to come in and buy the mattress we'd been looking at. I was like - you mean the one we purchased and was delivered without a frame?

I was so disappointed - I just can't with this store. Not anymore.
Maya hasn't received any thanks yous.
Maya doesn't have any fans yet.
Maya isn't following anybody yet.