Mars C.
7

Reviews

32

Helpful Votes

0

Thank Yous
Experience: Hobbies & Interests, Entertainment, Computers & Technology
Member since July 2010
Reviews

7

First to Review

3

Votes

32

Very Helpful

31

Funny

0

Fraud Buster

0

Great Find

1

Well Said

0

Thank Yous

0

Fans

4

Profile Views

1,251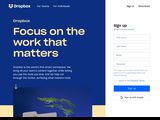 Dropbox
Drop Box was favorably reviewed by some big players such as PC Mag and CNET. That caught my attention, but what really pushed me over the edge was that my university (U of Hawaii) recommended it to students and faculty as a primary method of file sharing. It works very well and simply. My boss set it up on her computers by herself, and she is "computer illiterate," so I believe that it is simple enough for anyone to use.

They do not seem to sell your email. They generally do not send unsolicited emails, though they do send you a reminder after 30 days or so of no use.

I have not used the payed option, so I cannot comment on how they handle credit cards transactions, but they generally seem to be trustworthy.

In my opinion, DropBox is currently it is the best simple application of its kind out there. I highly recommend it.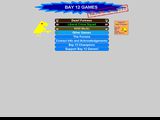 Bay 12 Games: Dwarf Fortress
Bay12 games is an independent game development studio ran out of ToadyOne's house. It specializes in free ASCII games such as Dwarf Fortress. They typically have mature themes and deep game play. All games are free to download and free of malware. The studio supports itself with donations. The community is fantastic, rather mature and nearly troll free. I personally find Dwarf Fortress to be one of the best games I have ever played.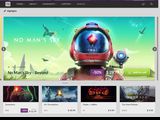 GOG
I agree entirely with Chris O. review of GOG. Cheap, reliable, DRM free and a really great community and customer support to boot. I highly recommend them.

One word of caution, the reviews on the site often tend to rate games much more highly than they deserve, so take that with a grain of salt.
Kongregate
Kongergate has become my go to site for flash based web games. It difficult to review,because like Youtube with videos, they don't really produce the games, rather they host them. (okay, well they do sponsor some games, but that is complicated )
They have a huge collection of games.
They have player incentives such as badges, achievements and cards you earn from playing.
They have social tools built in, like chat and friending, though the community is filled with trolls and juveniles.
AstroEmpires
Overview:
Astro Empires, or AE, is a free* web based massive multiplayer online (MMO) game. The player takes on the role of a manager of a space empire, colonizes new worlds, manages their economy, builds fleets and destroys other players' fleets. All this occurs in real time.
The playing world consists of a universe made up of 90 galaxies. Each galaxy is divided into 99 sectors, each sector has a random number of stars and each star can support a random number of colonizable planets. There are currently 9 universes with new ones opening about once or twice a year. Players can move between galaxies in the same universe, but cannot move between universes. To play in a different universe players require what is in effect a new account. Upgrades paid for in one universe do not cross over to others.
++++++++++++
Free play vs. upgraded play:
Upgrades come in 1 month, 3 month, 6 month and 1 year increments ranging from 3.99 to 19.99 Euros. There are significant bonuses for upgrading an account, such that a player with a free account could never compete with a player with an upgraded account. So while it is possible to play for free and have some enjoyment, most serious players upgrade their accounts. Upgraded accounts have unrestricted building, unlimited number of bases, longer queues, scanners that detect incoming enemy fleet and a host of tools that make managing your empire easier. Free accounts also have ads, which can actually put players at a major disadvantage in combat where page load times are crucial.
++++++++++
Real Time:
When I say real time, I mean real time. It can take months of real time to construct a building on a planet. It can take many months to construct the largest ships, or to research new technologies. It is not uncommon that a player will lose a hundred days' worth of fleet in less than a minute of combat. For many people this is frustrating enough to quit the game over, for others it provides a rush of high stakes play.
+++++++++
Game Play and UI:
The game play is somewhat similar to Tribal Wars, but slightly deeper and space themed. Actual game play is very simple, and often times frustrating. I would describe AE as a slow rock paper scissors in space. Each type of ship (and there are 20) has another ship that tears it apart, while it destroys other types with minimal losses. As such, combat is a simple matter of choosing the best ship to tear apart defending fleet. Ultimately, I find combat dull and repetitive.
But to make matters worse the user interface is terrible. For example: In order to move a fleet (arguably the most basic action in the game), a player needs to click on the location with the fleet, then click on the fleet, then click the move button, then find the coordinates of the landing zone, then copy those coordinates into a box, then choose how much fleet to move, then click send. Yes, a minimum of 7 steps to do the most basic action. There are many instances where the UI could be greatly improved. The good news is that AE admins are ever so slowly improving it.
Why would anyone play such a horrible game, you may be wondering? It is a social game. Like most MMOs it is the meta-game that keeps people playing. There is always heavy politics. Players can form, join and leave guilds at will and the political intrigue this creates is where the game comes to life. People need you, and you have to log on for all your virtual space friends, and so you are hooked.
+++++++++++++
Service:
AE has, in my experience been fair and forthright. They have always charged the agreed upon amount. They have never auto charged my credit card. They have never taken away my upgrade. They do have the power to suspend or fine players for rule breaking, which they do frequently. I have never seen a case where someone was suspended without cause. They have never sent me spam, or sold my email address as far as I can tell.
+++++++++
Summary:
AE is a horribly slow paced game with simple strategy and horrible UI. People play because they form bonds with other people. UI is improving, but too slowly and the major gripes will likely never be addressed. The game play is somewhat similar to Tribal Wars, but slightly deeper and in space. The price for an upgrade is fairly cheap, but fluctuate based on the exchange rate. Over all, AE is among the most solid free MMOs online right now, despite the free option being crippled. I give it a 3 of 4 stars.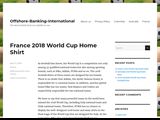 Offshore-banking-international
It is a scam. And it posts fake reviews that are copy and pasted from promotional materials. Insulting to the community's intelligence.
Facefanz
This is a scam, as are the phony reviews for it here. Basically it attracts fake/ hacked facebook users to fan you. I am pretty sure this should be illegal.
Mars hasn't received any thanks yous.
Mars Has
4

Fans
Mars isn't following anybody yet.