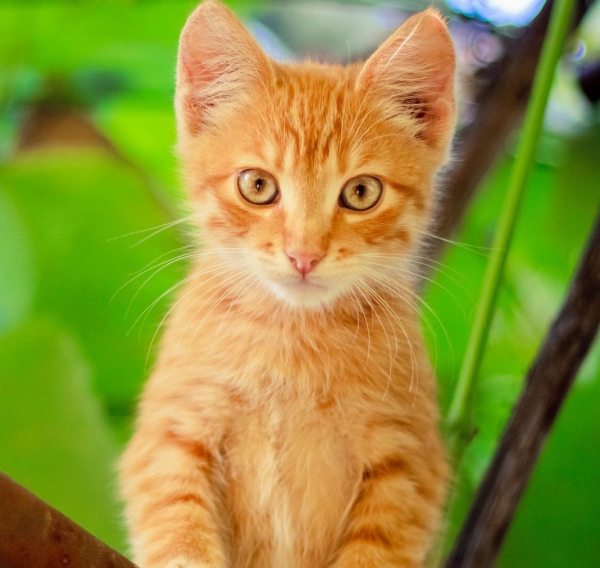 Marquis M.
12

Reviews

21

Helpful Votes

0

Thank Yous
Experience: Clothing & Fashion, Finance, Computers & Technology
Member since March 2017
Reviews

12

First to Review

2

Votes

21

Very Helpful

20

Funny

0

Fraud Buster

1

Great Find

0

Well Said

0

Thank Yous

0

Fans

0

Profile Views

1,104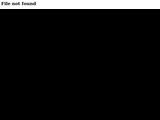 Victoria's Secret
Used to love Victoria's Secret...when a full wardrobe was available, not just intimate wear, VS models, and odd-smelling perfume. II don't shop VS anymore. Sweatshops and overseas contracting have quashed any interest in VSVS merchandise. Basically--VS (catalog) products are overpriced and cheaply made; VS "brick and mortar" stores have limited merchandise, poor associate training, and silly, 20th century "sales" that seemed designed to dupe versus save. The magic of VS is gone. Purchase elsewhere.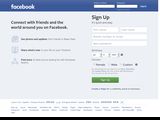 Facebook
I discovered Facebook (FB) slowly. Computer education and personal circumstances made me privy to realistic expectations for social media. Ultimately, members learn it's best to marginalize FB information----yours and theirs--and treat all interactions like a gabby friend. The latest FB nonsense: "persistent notifications." Recommendation: Treat FB like entertainment only, and go put your face toward the sun.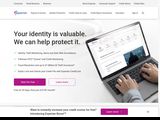 Experian
We recently made a large purchase, and were "scrutinized" by the sellers like most people. Credit-history was a focal point. Imagine our surprise learning the Experian report "...had a few problems..." The latter translates to increased down-payments, a reality wirh which consumers must deal also. We were (more than) prepared to discuss and/or make a substantial down-payment; down-payments help by reducing monthly costs. What irritates is The Dance which is seemingly embedded in credit bureau information--in our case Experian.
Experian charges for all information, even when the information is inaccurate, not current, or irrelevant. If reviewing and checking credit is necessary--like background search for a major purchase--Experian never seems to gel with other credit, reporting businesses. The public, for reasons not understood, has accepted shoddy, overpriced information from Experian, a business that, along wirh two (2) other credit bureaus, has held generations hostage with credit information that can negatively impact the ability to purchase...or live! Experian has a responsibility to consumers, initiated and nurtured within parameters Experian set up.
When we tried getting a "free report" supposedly offered by Experian once within certain time periods, the report was not free, and ANY review of the report "...GENERATES A DECREASE IN (CREDIT) 'POINTS' ON YOUR EXPERIAN CREDIT REPORT..." Really? When did such nonsense start, and why would a business believe people would be okay with same? We used another business to verify. No cost!
RECOMMENDATION: Don't fall for obligatory credit "dances" perpetrated by and between businesses (e.g. car dealers), financial instirutions (banks), and the Top Three credit bureaus. Other ways exist to gather credit info; accurate, current information that does not cost consumers money or hard-earned, credit points. Beware of any business using fear (identity theft) to get business. Any consumer can police personal information with just a bit of consistent homework. Experian is not necessary.
It's 2018! 20th century mechanisms re: "credit history" are nothing consumers "need." Who makes the decision on what points are added, or subtracted, from a credit report?What are the qualifications of employees at Experian? Why is YOUR personal information sacrosanct...to YOU? You can move forward with purchases sans sanctions by hostage-takers like Experian. Time for change is due, and here.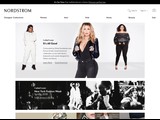 Nordstrom
"Nordies" has been, and is, a favorite store, and continues to produce eye-catching products. Equally noteworthy are the myriad lines of clothing--from designer to plus-size--and always offers upscale cosmetics on. Reluctantly, I did not award 4-stars because while I consider Nordiestop-level, replete with free-shipping and "no-questions" returns, clothing-quality has diminshed considerably in the last decade. This is probably due to competitive-pricing offered by Nordies which seems accomplished by (too) extensive, overseas manufacturing. Sadly, the trend makes it difficult to shop Nordies as frequently as was my previous and preferred practice.
I recommend Nordies, however caution online purchasers. Sometimes photos of merchandise do not relay the truth of presented products, "item description" notwithstanding.
Lowe's
Okay--so, life hit our budget, sledge-hammer heavy, when our washer just quit. The machine was decades old, and since it just kept running, we just kept doing laundry--heavy loads, shoes, four cross-country relocations (which we were told was bad for appliances...?). Newer washers, even without "bells and whistles," are costly, and purchasing budget-washers, based on online research, is a study in dollars wasted. Median-price is around $600+. Ouch! Laundromats, however, was something my family wasn't prepared to do again, a reality dictating purchasing a new washer. Sears, the "go-to" place for top-notch appliances isn't the store it once was, so we expanded our search to other businesses. Enter Lowes.
Aware of Lowes' troubles with dissatisfied customers, from damaged appliances, to damaged, personal property (information garnered from the Internet also), we were a little nervous about dropping almost 1k at the establishment. Lowes inventory, however, was extensive, and between Trump-tariffs and technological upgrades, excess store inventory--coupled with sales/perks to diminish same--we jumped right in. Online horror-stories prepared us for a wait for delivery; a week, maybe? We were pleased, therefore, when one-day after purchase, we got email confirmation of our purchase, AND a delivery-date. The washer was scheduled for delivery on Thursday, July 19, 2018, between 7 am and 12 pm. Cool, right? I mean we bought it Tuesday. How great is that? Unfortunately, we got our hopes up, and we all know what life does to us when we get our hopes up.
The call, cancelling the July 19 delivery, came at 7:45 pm. The washer couldn't be delivered on July 19 because delivery was made to our location on Fridays only. Though there were five (5) machines in Lowes inventory, at the store of our choice, Lowes didn't have any more of our chosen model in stock, and so canvassed another Lowes store to fill the order. The new delivery-date would be Friday, July 20, 2018. We asked if delivery-time would be between 7 am and 12 pm, as with the inital delivery set-up. "No," says the caller. "We have alot of customers already scheduled, so I can't give you s specific time." Okay. It was only one day. No problem, right? Then I got to thinking: What if this delivery modification was simply the delivery contractor not wanting to make the drive? We live in the mountains, away from anything remotely urban. Rural miles often overwhelm. And how LONG would we have to wait? And what did he MEAN "...we've got other customers?" WE were customers, too, and we didn't schedule original delivery. Why should we be penalized? So we emailed Lowes Customer Care outlining our concerns. Did the delivery service just not want to make the drive? Because of our location, would we have to settle for last delivery of the day? Who wants to sit AROUND for it? It's not cable! More importantly, Lowes stated there were five washers, in our model, available at purchase. Our money was taken immediately, which we happily pointed out. Why was one "found at another store?" It all sounded...fishy.
Lowes Customer Care emailed back with perfunctory apologies, explaining Lowes delivery-processes, call from delivery service the morningnof, blah, blah, blah. Lowes reply was timely, but obviously canned, as none of our questions were answered. We prepared our space, nevertheless, for the Friday delivery.
We received a robo-call Thursday evening (from the delivery service) stating that delivery would be made Friday, July 20, between 11:30 am and 1:30 pm. Actual arrival was 12:00 pm, Friday. The delivery service removed our old washer and set up the new washer in five minutes. Keep the removal in mind.
The reason we give 3-stars only, despite our new washer, is for the former, PLUS the following: 1.) If customers are going to receive nighttime calls regarding orders, Lowes should be available. We tried calling, but were directed to email EVEN THOUGH OUR CONTACT ATTEMPT WAS WITHIN LOWES' POSTED HOURS OF OPERATION. 2.) Most make arrangements to be available for deliveries like this, by taking time off work, or cancelling existing plans, not to mention waiting FOR the delivery in a limbo timeframe. Lowes/Lowes contractor required we take TWO DAYS away ftom personal schedules when delivery was modified. 3.) There is a $20 fee for hauling away an old appliance, something we considered a plus...until one of the delivery guys asked, "Do you want to put this out here (our back porch)? We said delivery was supposed to take it. "Oh! You paid (the $20)?" Yes; yes we did. Strange delivery was unaware. Communication was a fail in this case ( or the guy was lying). 4.) You take customers' money immediately, and for big purchases, said money is substantial. Don't then tell the customer to jockey for position, in attempts to solidify and complete the delivery. Doing so diminishes trust in Lowes, Lowes' contractors, and Lowes' processes, and dissatafaction impacts any company's " bottom-line." In short, DO what you say you're gonna DO! 5.) The delivery people were VERY careless, dropping and dragging BOTH washers across the floor. Respect customers surroundings and property--no matter HOW disgusted or mad you may be.
I recommend Lowes, at this writing (haven't tested the machine yet!), but plunge with your eyes open. Cursory, online research showed this particular Lowes' delivery service as having an "F" under Better Business Bureau tenets. Red flag! The Information wasn't available until the nighttime call confirming delivery, at which point we were already committed. Details matter, nevertheless, so do your homework.
There was excess stress during this transaction, and it was wholly unnecessary. Much luck to you!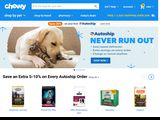 Chewy.com
Well, Chewy used to be good, but Petsmart bought Chewy in 2017; quality has gone down, with shipping costs up. This is NOT the business it was. Too bad Petsmart continues making the same mistakes that took the company from #1 to the untold mess Petsmart (Huh! And now, likely Chewy!) is today. Check your packages, shipping costs, and merchandise-quality. I don't think anyone wants bugs in their shipment!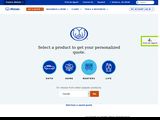 Allstate
Wildfires in California emphasized my family's need for additional insurance--specifically Renter's Insurance. The first concrete "clue" Allstate Insurance was NOT all it is rumored to be (Internet lists them in the "Top 5 Insurance Companies For Renter's Insurance In 2017") was when Allstate contacted us stating a "...moratorium was in place until the wildfire-threat had been lifted..." Okay--it's business. Most businesses that gamble on customer "bad luck" don't want to put themselves in a position to actually PAY in the event of tragedy. But, we STILL wanted coverage, so we submitted requested "information" to the local agent. The information consisted of address, phone, name etc. Yes--I didn't get the need for such superfluous detail either. UNTIL the agent contacted us again, stating Allstate would "...NOT BE ABLE TO COVER US BECAUSE WE LIVED "OUTSIDE" A SPECIFIC, GEOGRAPHICAL AREA..)"????? Like most, gut-instinct screams when something/one isn'the kosher. So now, Allstate agents are openly profiling customers? Therevare certain (subjective!) standards customers must fufill before Allstate deigns to do business with you? We reside in a very rural, small town which feeds from the businesses where this Allstate Insurance is located. Population of our town: 1500. But Allstate is "very limited" according to this agent, and can't take our business. Very suspicious. Recommendation One: DO NOT BUY ANY INSURANCE FROM ALLSTATE. Recommendaction Two: Investigate other insurance because Allstate presents as too shady and suspect to provide quality coverage to anyone. I can't begin to fathom what anyone seeking a claim from Allstate must endure. Buy from any other insurance company--Allstate is stuck in 1940s-thinking, and has not come up to 2017 business standards. To Allstate: Shame on you for such lack of due diligence, apparent profiling, and unwillingness to do business with a population Allstate infers is uninsurable.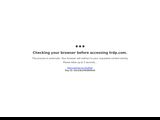 The Richardson Design Partnership
Insurance is a headache for most. It was a pleasant surprise to engage Tricare Dental insurance. Customer Service was helpful, navigating me through various sites, and directing inquiries to the right department. If they couldn't answer my questions, I always got a call the next day, resolving my issues. This is one insurance company that doesn't penalize customers for questions!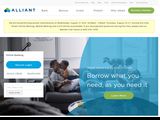 AlliantCreditUnion.org
Denied car loan for $12k with 1) credit score over 740 x 3 credit agencies; 2) substantial savings; 3) full time job x 5 years; 4) credit history x 7 years. My DTI calculation: 34%, well within industry standards for loan approval. Alliant DTI calculations: 80%! That calculation has us not eating. Tried contacting loan department for explanation. Blown off x 2 times with boilerplate, denial email--female agent wouldn't even speak to me on phone! Customer Service tried picking up pieces (yes, we have money in this shady institution...but not for long) by saying loan associate quoted "school loans" as root of denial. Recommendation: Find any, other financial institution to do business. Bank of America's track record, for example, is very sketchy; but BofA outshines these spinners by 300%! Not my idea of a credit union working for its members.
Tip for consumers: Believe the negative reviews. Alliant us not in consumers' best interests.
Walmart.com
Ambushing patrons seems over-the-top for any retail setting, but never forget where you are. Despite "consumer-friendly" TV ads, Walmart treats employees unfairly, with too many needing public assistance to live. Stands to reason customers will not get superior service. "You get what you pay for" never rang truer than shopping at Walmart. Buy at Target. You pay more, but preduces are properly stored, and purchases last longer, with or without warranty.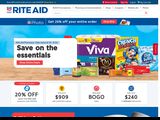 RiteAid
Mout Rite Aid stores appear decent, at first blush. Some stores, like in rural areas, are hosted by Draconian Store Managers, who treat subordinates badly, causing an apathetic employee who cares little for Rite Aid Corporate policies, store manager tasks, or, let's face it...CUSTOMERS! Keep this in mind when dealing with anybody treating you less-than in a Rite Aid store--or pharmacy.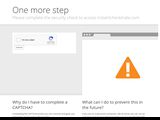 InstantCheckmate
Most of InstantCheckmate information is available for free. That being said, alot of THAT information is outdated, error-ridden, or spotty. "Opting-out" gives consumers some advantage, but this company will put your name back on their "list," assuring at least 2 things: 1) the information presented (for money!) will be even MORE outdated, and 2) you will be plagued by companies fostering fear and suspicion, like InstantCheckmate, indefinitely unless you go "off the grid," a near impossibility--and why SHOULD you? I believe this type of site was started with good intentions, but competition, and the sheer cost of keeping current, accurate records, while maintaining that privacy we all cherish (right?), is just too much for InstantCheckmate. Think about it--what kind of people work in these settings? People who CARE if the information is accurate, current, and non-damaging? Better to find answers yourself, which are readily available online, FOR FREE. Or even better, if you're that worried, concerned, or--forgive me--anal about the person/people you want to "background check," maybe you should eliminate them from your life...? Just a thought.
Marquis Has Earned
21

Votes
Marquis hasn't received any thanks yous.
Marquis doesn't have any fans yet.
Marquis isn't following anybody yet.
Similar Reviewers on Sitejabber
I recently decided to boycott Victoria Secret due to the horrible quality they've become over the...
Their credit card is issue by Community, but here's what happened. Our daughter purchased a...