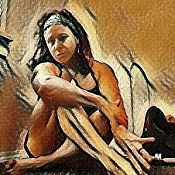 Marilia C.
13

Reviews

2

Helpful Votes

0

Thank Yous
Experience: Computers & Technology, Business, Finance
Member since October 2019
Reviews

13

First to Review

9

Votes

2

Very Helpful

2

Funny

0

Fraud Buster

0

Great Find

0

Well Said

0

Thank Yous

0

Fans

0

Profile Views

62
About Me
I'm an independent scholar with a multi-disciplinary background (BS biology/chemistry, MS chemical ecology, PhD sociology of science, postdoc Latin American studies). As such, I do research but I mostly write for a living, besides strength coaching (online). I'm a rule of law kind of person and a consumer's rights activist.
How I Can Help
My stronger skill to help private individuals is being an expert in medical information. I served as expert witness in medical boards and have been a fellow and consultant at the Panamerican Health Organization. I can also help with evaluating the quality of training equipment.
Interests
science fiction, endangered species, houses built with reused material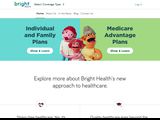 Brighthealthplan
When a company is starving for brand recognition to the point of torturing consumers who just want to watch videos or read their news, they are raising a huge red flag. In spite of the fact that I reported them to Youtube for mass advertising, I'm being forced to watch their adds over 40 times/day.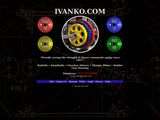 Ivanko
Ivanko bars and plates have been used in competition and for training purposes for decades. It is considered to be among the half-dozen best manufacturers in the world. The website could be improved, though: it is confusing and for some reason, Ivanko got rid of the excellent educational material they offered. I'm glad I downloaded their pdf files before they disappeared.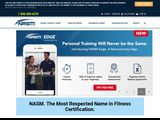 National Academy of Sports Medicine
The NASM is not about sports *medicine*: it is mostly a certification body for personal trainers. There are many of them and no licensing body in the USA. There is a lot of controversy concerning the need or usefulness of such certification bodies. There is well elaborated criticism of this state of affairs. The NASM doesn't offer a "bad" service. The question is if the service should be offered at all.
DIYnot
"Doing it yourself" is not just about saving money (because a very specialized task can actually cost more if the person tries to improvise a fix). It's about "owning your things". DIYnot has detailed information about simple and not so simple projects, an "ask" question for each item and a forum to discuss doubts.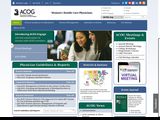 ACOG
The American College of Obstetricians and Gynecologists (ACOG) was founded in 1951 and has been committed to ethical and evidence-based health care to American women since then. The website is user-friendly and a helpful resource.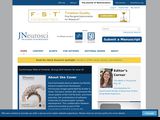 JNeurosci.org
In today's "post-normal" science production mode there is an indicator that all scientists value: trust. Unfortunately, it can only be tackled by proxy. The J. Neuroscience has an H-factor of 422, which is very high considering field and reach. It also offers open access to many articles. The J. Neuroscience is the official journal of the Society of Neuroscience.
Dell
My desktop is a Dell computer and I recently bought a laptop for my daughter. The customer service couldn't be more helpful: they went out of their way to accommodate the delivery to my daughter's friend's schedule (he was going to receive it and take it to her). Unfortunately, two days after she started to use it, it crashed (software issue). If she was here in the USA, they would have taken care of it in days. A trustworthy company. My next computer will be from them because even if I have a problem, they do fix it.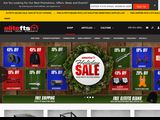 EliteFTS.com
Elitefts.com has thousands of articles and other educational items (books, ebooks, an exercise video-library, a "ask your question" page, etc) from reputable sources about strength training, most of them free (no subscription or membership needed). The store has the best equipment to outfit from a modest home gym to a college weight room.
Cochrane.org
The Cochrane Foundation was created to provide organized access to evidence-based medical information. They try but many systematic reviews fail in methodology and it's actually impossible to keep up with the rate of publication in any field.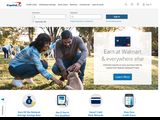 Capital One
I have been a victim of credit card fraud involving the Capital One Silver One credit card that I own. On September the 30th, thieves made online purchases on Walmart AR (I live in Oklahoma City). I was notified 2 later and immediately disputed the charges. Of the charges, $XX were effectively charged to my card and another $XX were declined due to being over the card's limit. After spending around 1h speaking to a non-native English-speaking representative ("fraud department specialist") I received several emails reassuring me that I would not be penalized, as is their contractual obligation. However, the charges were made. I had another over-one-hour call with another non-native English speaking "fraud specialist", who was not familiar with the USA legal system and encouraged me to seek law enforcement. My card statement changed in front of me, on my computer screen, as they proceeded to lie, saying everything was taken care of. Another charge was done a few days later. Another hour on the phone. After that Walmart made what looked like two credits to my account and several days later Capital one charged me with $XX as "billing adjustment". After so many charges, credits, adjustments, letters with discrepant numbers, I have no trust that my actual balance is accurate. Capital One only reacts to legal threats. Their consumer review is the worst in the scale, by thousands of customers. I took time analyzing them and Capital One actually infringed the law with several of them. Finally, they lost my card on the mail and were going to charge me for a third card. Had I not reminded them that that, too, would be illegal, to which they responded that they would not charge me anything, I am sure I would. In terms of billable hours, they owe me at least $XX. However, they have caused serious damage: I have hyperacusis. I had to be medicated because of the pain caused by the bad connection.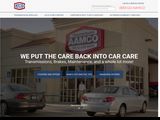 Aamco
I had my car towed to our local OK AAMCO as the transmission broke on the way to work. They were efficient, friendly and thorough. They offered two free check-ups in the following weeks and a three-year guarantee.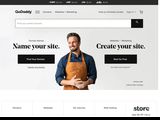 GoDaddy
I've been a Godaddy customer for over a decade. Recently, the company has been changing fast and adopting certain predatory behaviors. On November the 4th, 2019, I received a notice that my domain expired on October the 31st because of an "invalid or expired credit card". That was a surprise since all my other domains were being auto-renewed regularly. Also, I received no notice about any attempt to charge said invalid payment method. I checked my account and indeed, the Capital One card that was subject to leak by the company and exposed me to fraud and theft was there. However, there were three other payment methods (debit and credit cards), all valid. There is a reason a customer provides several payment methods when the company allows (and encourages) this: when something happens to one, the company charges the next. That's not what Godaddy did: they cancelled my domain but they offered to retrieve it from the "parked nameservers" for a $80 fee. In my understanding, this is extorsion. Apparently, they agree with me (that this is an illegal practice) since I called them the following day, I was very clear that they would be reported in case they refused to fix the situation and indeed they fixed it immediately. On November 10, 2019, again I received an email from Godaddy about an expired product due to "invalid or expired payment method". Now they have no reason to claim that since I deleted all the other cards, leaving only my one very valid debit card on file. This is another attempt from Godaddy to inflict small damages, with small irregularities that their customer service agents are completely unsuccessful in fixing. The last one dropped the line (accidentally?) and the next one came asking for the same information. Keeping me all that time online creates a debt from Godaddy to me. I will bill them for that because there are too many red flags that this was a malicious action. Maybe it is, maybe it isn't. Let Godaddy choose which it is: if they pay, showing willingness to meet their damaged customers half-way, then they look good. Otherwise, they strengthen my hypothesis.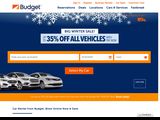 Budget Car Rental
On December the 11th, 2015, a Blue KYA was rented at Budget Rent a Car at Garrett Hidalgo, 1801 South Federal Hwy, Stuart, FL 34994, by a third party. Due to mishandling of consumer communication and credit card information, it was seized by Port St. Lucie Police on January the 8th, 2016. On the trunk of the car there were goods belonging to me valued on around $5,000.00. The car was transferred to Budget West Palm Beach. I filed a request to have my belongings returned, which was bureaucratically replied and no further written communication was exchanged with me. I was informed by Detective Richard Serra, from Stuart Police, that it was my right to retrieve my belongings from Budget. Since no written communication was possible, my family and I proceeded as the company instructed us: we called the West Palm Beach Budget number to speak to the manager. I am a Latino (Brazilian) woman living in the USA as a permanent resident under the exceptional ability and higher degree provision (EB-1A visa) but at the time, in January 2016, I had just been a victim of grand theft credit card fraud here, in the USA, due to which I lost all my assets in Brazil. With no American legal document, as a Latino woman, I was treated with total disrespect by Budget Rent a Car, whose manager refused to pick up my calls. At some point I called as someone else and he picked up the phone, a strong evidence that he was avoiding me. He told me he would return my belongings but wouldn't pay for the shipping. My sister provided him with her FEDEX account information and I told him it was paid for. I never heard from Budget again. I have strong reason to believe my belongings were taken while the car was in custody of Budget Rent a Car, since it was seized by the police and immediately handed to the Stuart Budget agency. Nobody else touched the car. This kind of impunity added to the ethnic and sexual discrimination send a clear message to the consumer concerning the corporate ethics of Budget Rent a Car. Budget can't deny this case because we both have documents concerning it. While they can continue their disrespectful treatment and ignore the unauthorized "misplacement" of my belongings, I can continue to denounce their unethical and predatory behavior.
Marilia Has Earned
2

Votes
Marilia hasn't received any thanks yous.
Marilia doesn't have any fans yet.
Marilia isn't following anybody yet.
Similar Reviewers on Sitejabber
I have a dell and the same thing happened as my last computer the side of the screen cracked. the...