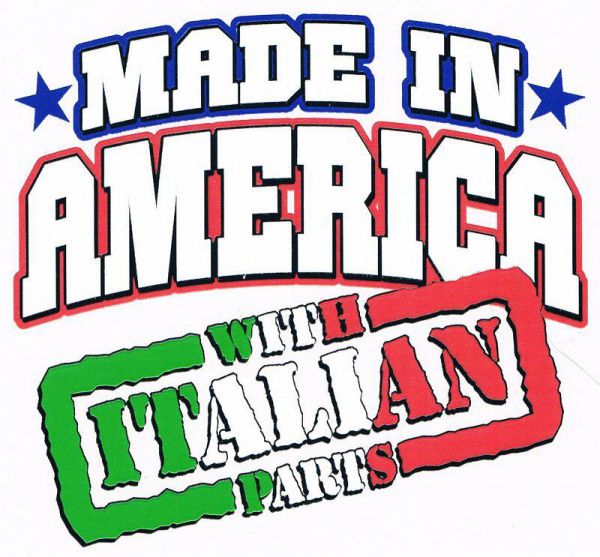 Marialisha"Marialisha" O.
13

Reviews

23

Helpful Votes

0

Thank Yous
Experience: Shopping, Entertainment, Hobbies & Interests
Member since September 2015
Reviews

13

First to Review

3

Votes

23

Very Helpful

23

Funny

0

Fraud Buster

0

Great Find

0

Well Said

0

Thank Yous

0

Fans

0

Profile Views

976
About Me
Only been ordering online for almost a year now. I'm usually nervous everytime I hit the COMPLETE ORDER button, not knowing if I'm going to get my stuff. I feel this site is important to help lessen that kind of blow. So everytime I order online I will post a review, chances are I've read yours before I ordered. I wanna keep the cycle of community sharing going.
How I Can Help
I will always give an honest review about my entire experience from ordering to receiving.
Interests
I'm a pretty all around person.

5DollarFashions
I cant say enough!!! You got to order yourself to fully understand how awesome this place is!!! They have alot of great selections for all figures. The quality is TOP! Lets not even talk about shipping. Its monday and you got a hot date friday with nothing to wear.......BUY IT! It'll be there ready and all set to knock his socks off! Regular shipping cost too, cant beat that! I have ordered from them twice in the past week and a half and have already received both packages!!! Not only will I order from them again but I'm excited to do it! With myself and two teen girls this place is my new addiction!!!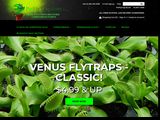 PetFlyTrap
I ordered myself a venus fly trap FINALLY. I have always wanted my own little man eating plant.... okay okay they eat insects but still a pretty cool thing to call your own. My plant was mailed and I got it on the second day it was shipped. If you order in the end of the week expect it not to be mailed till monday cause it will be processed then they need to send so its fresh so I doubt they'll send on a friday or saturday. My plant was VERY fresh and secure, as well as still moist which was awesome cause I had to pick up the distilled water after work. I cant wait to order some other species and other little 'man eaters'. They have alot of varieties from traps to pitcher plants to sundews and I plan on getting em all.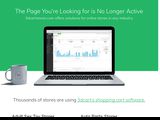 599Fashion
I previously dipped my toes with these guys and the first package came fine, clothes great and all.... my sandals ho, they got lost for a few days. HOWEVER, customer service was great and very friendly. He was very helpful with trying to help my issue.
So because they were wonderful with trying to help me I felt confident to order again, and did. Actually ordered TWICE the amount and here we are just over one week and today I will be getting my order (its on the truck). I am above satisfied with these guys and WILL continue to do business with them.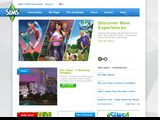 The Sims 3
My little Sims mall!! I know there's a ton of stuff you CAN do on the site but being a solitary player I just utilize the store and I could not be more satisfied!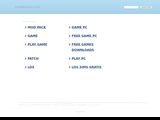 ModTheSims
All I can say about this site is VIRUS, VIRUS, VIRUS, and VIRUS!!!!
You WILL download a virus if you download from this site!!!! PERIOD! I had to have my uncle (a tech for military) reset my entire laptop!!!! It woulda cost me an arm and leg had I not had my uncle here for Christmas!!!!
Want cool Sim stuff?? Get creative and design it!! Want to have more Sim stuff?? You're gonna have to buy the Simpoints!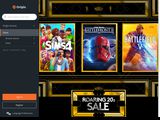 Origin
I love how it keeps all my sims packs together and that I can (and have) order sims packs and simpoints. The free games are a plus, I was lucky enough to get one of my other favorite games Zuma for free!!! Thats awesome. At first I was a little mad I could only use my Sims3 through this "damn origin thingie" but now I've become very familiar at navigating the site and I couldn't be happier with it! I at one point had to get my laptop factory reset and all the games downloaded into it GONE.... and I couldn't find 2 of my game disks one being the main game Sims 3. If you're a Simmer then you know how expensive the whole collection can be and here I was helpless..... Not With Origin! I logged on and POW there they all were in their in all their addictive glory! THANK YOU ORIGIN!!!!!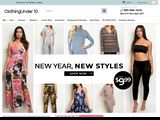 10DollarMall
I've ordered a couple more shoes and this time a dress and a belt. Everything as smooth as butter again! If ya haven't ordered yet, YOU NEED TO!
Walmart.com
Ordered 3 books during the spring for my summer reading and shipping took almost 2 full weeks. I got them tho so I wasn't so mad. Last month or two ago I ordered two sim3 stuff packs... They took my money and sent me 2 bad game codes. I tried to use their 'contact us' and surprise surprise, you can't contact them. You enter in your issue and they just lead you down a rabbithole of suggestions but no CUSTOMER SERVICE IS AVAILABLE! I chalked it up as a lesson. I had ordered sim packs once before from them with no problem, but this time neither one worked and I was out 40$. I can't bring myself to order from them again online..... Not when they stole 40$ of my money.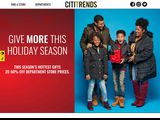 Citi Trends
I hate going to the local Citi Trends store for many reasons one being the ghetto, unprofessional work team. So I saw they have a site and said, screw it let's dip the toes. I ordered a knock-off Ed Hardy hoodie and sweats set, just under 20$. I ordered on Sunday, they took the money Sunday and sent a receipt Sunday. Come tuesday I STILL had heard nothing. It took a couple emails (must use their 'contact us' page and they have nothing else) and I got a response "it should be sent out later this week" and that was it. So I personally didn't like such a vague, unprofessional response and began asking for a 1-800 number... after several emails on wednesday I got two responses... one from the same person talking to me like an idiot trying to explain to me what 'processing' is. Truth of the matter is I ordered from 3 companies the same day and by wednesday they were both shipped with tracking numbers and I'm still being told its gonna take till Friday to process. The only enjoyable correspondence was from an 'Erin' Who was PROFESSIONAL and at least told me it wouldn't be shipped till thursday or friday cause of the 'holiday rush'.... Again I ordered from 3 companies at the SAME time. I wanted to wait till my package was in UPS system before I wrote this, I wasn't comfortable at all with their 'processing'. I never go in the store anymore because of the attitudes, rudeness, and just all around ratchetness of its staff and now I can't shop online with them with confidence.... So I won't be a customer of theirs of any kind.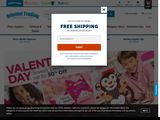 Oriental Trading
One of my first online orders, I was ordering supplies for my daughters 13th birthday. I was working with 3 party supply sites. I found they had the highest prices of all 3, and it took 12 business days to get it... but I DID get it. To each their own but I won't order from them again. The other 2 companies I use regularly now and couldn't be more happy, that's the main reason I wont order.... no love loss but they are really JUST AVERAGE.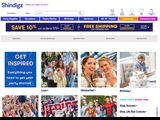 ShinDigz
I haven't yet written a review for these guys even though they were one of my first companys I ordered from. Since February I have ordered 4 times from Shindigz and each time MORE than satisfied!! I like to order their wine labels for all my events and personalized ANYTHING always makes a great gift or adds that personal touch to your party! I was so shocked to see these reviews. Ordering was a breeze and shipping was a delight as well..within 5 days. Right now were planning my brother-in-laws Mason Ball for March and I fully plan on going to Shindigz for all my personalized party needs!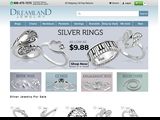 DreamlandJewelry
In the past month I've built quite the beautiful lil collection for myself. I just can't explain how wonderful the quality is of their stuff is!! I place orders often happily.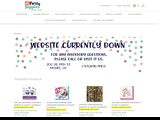 AcePartySupplies
Have been ordering from them for every major party this year. Ordering is easy, tracking your package is simple, get your package within a week, Great products, and Great prices! This is my first Go To shop for party supplies
Marialisha Has Earned
23

Votes
Marialisha hasn't received any thanks yous.
Marialisha doesn't have any fans yet.
Marialisha isn't following anybody yet.
Similar Reviewers on Sitejabber
I was overwhelmed by how many different kinds of carnivorous plants Petflytrap has in stock, and...
An american based store where you can purchase clothing, accessories and shoes for women for...