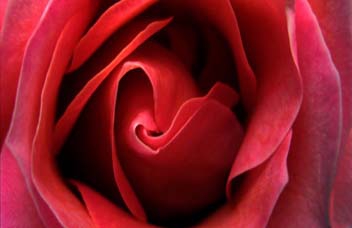 marcel S.
6

Reviews

32

Helpful Votes

0

Thank Yous
Experience: Clothing & Fashion, Shopping, Baby & Kids
Member since September 2015
Reviews

6

First to Review

2

Votes

32

Very Helpful

31

Funny

0

Fraud Buster

0

Great Find

0

Well Said

1

Thank Yous

0

Fans

0

Profile Views

592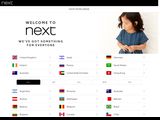 NextDirect
I ordered a bunch of clothing for my 2 year old son, I spent around $120, felt like I got a lot for my money and the shipping was free..Good start!

It took around 3 weeks to receive the parcel and I was so happy with all the items, beautiful clothing and excellent quality, and at a good price! So it's very unfortunate that I got messed around with the payment..

First there were a few out of stock items when I had completed my order, there was no indication of the items being out of stock before placing the order, I was charged for these items. I then contacted customer service and they told me that the charge for the out of stock items would be credited back to my account within a few days, and it was, that was all good..But then a few days later..

I ended up being charged for my order several times over, as I was rudely alerted to when my debit card declined in a store! In total I was charged around $500 for this $120 order.

When I realized this of course I got straight on the phone to customer service, who were trying to be helpful but they denied being able to see these charges from their end, they sounded genuine so I believed them. I spoke to a few different customer service people about the issue, they tried to help but I believe that they really could not see these charges.
I then called my bank and spoke to someone about the issue who confirmed that Nextdirect.com had infact made these charges, although they were pending. Of course there's nothing they could so..

So I called Nextdirect.com customer service again and repeated what the bank man had told me. They continued to insist that they can't have made these charges, they were quite confused about it actually. But they said if it is the case where there was a mistake with being over-charged, rest assured that the funds will be credited back to my account, give it a few days.

After a week, yes the funds were back in my account. So in the end it all worked out, although at the time I felt like it was a whole lot of ass ache to deal with for some kids clothes..

I'm a actually very disappointed that I had this issue with nextdirect.com as i'm so impressed with the clothing, and affordability of it that I would really like to shop at nextdirect.com again.. I haven't because i'm scared off by the chance of the payment issue recurring, online shopping shouldn't cause you a headache! But you what, I think I might give them another chance..
boohoo.com
I've bought clothing from boohoo.com many times, and first of all i've got to say that the customer service is top notch. My orders have always been filled correctly, the shipping is FREE and fast, tracked and traced, and they email you status updates on your order.. So the free shipping is if you spend a certain amount, in my case it's $40NZD being in New Zealand, and parcel always take around a week to arrive.. Which is awesome considering that it's practically coming from the other side of the world.

Boohoo.com have a huge range of clothing, it takes me ages to trawl my way through all the pages and decide what I really want.. Which adds to the fun of online shopping I reakon! Although there is such a high volume of options on offer at boohoo.com, In my opinion the styles appeal solely to a certain age range, teens- 20 somethings.. A lot of it I think would be inappropriate for a more mature person, thankfully i'm still young enough to get away with it! :P

There is ALWAYS a sale on at boohoo.com, one ends and another begins constantly, which means you can get a lot for your money! The common sales seem to be 20-30% off everything, but they will have sales on all sorts at different times.

My only gripe with boohoo.com is that while I love some Items I purchase, others i'm not terribly happy with the quality. The fabrics can sometimes be really cheap looking, and i've noticed inconsistencies with the sizings, so make sure you measure yourself up for the item you intend to purchase. I'm generally a UK size 8 and some items in this size from boohoo.com fit me perfectly, while others are a bit on the smaller side.

Overall, I definitely recommend shopping at boohoo.com. Although if you're fussy about the quality of fabrics just be aware that they can be a bit cheapish, this doesn't affect the quality of construction of the garnment however, which has always been fine in my experience.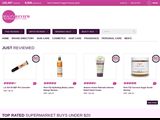 Beauty Review
If you're a New Zealand lady with a penchant for anything beauty related, you have absolutely got to welcome beautryreview.co.nz into your life if you haven't already!

Possibly the coolest thing about beautyreview.co.nz is that you have the opportunity get beauty related products for free. There's a few ways this can be acheived; being selected for product trial teams, earning points to later redeem for free products, and giveaways/ competitions.

There's calls for trial teams weekly, if your interest in the product up for trial you can comment with your interest and who know's you might be lucky enough to end up on that trial team.

You can earn points which convert to cash credit to spend in the quarterly 'Vault.' The easiest way to earn points is to get writing some reviews. Search the data base to find a beauty product you can review, or you can request for an item to be added to the site if not already listed. You earn 15 points for every product review you write, 15 points = $1.50.. See how that works? And if you're a real beauty product junkie those credits will rack-up quick!.

Other ways to earn points are by commenting in the forums, on articles, and other reviews, for which of these each you will earn 2 points. Also this vault thing i mentioned.. it opens four times a year for a day, giving you plenty of time to rack-up some points to exchange for various beauty related goods.

Also are often giveaways running that are easy to enter..I don't enter them all the time but I have entered a lot of them and have been lucky enough to have a few wins.

Besides the free stuff there's a heap of cool stuff to do at beautyreview.co.nz, including interesting articles, video tutorials, the forum, a photo wall for inspiration, and a news feed that can direct you to some pretty cool blogs!

There is heaps more cool stuff about being a part of beautyreview.co.nz, you won't fully realize till you get involved http://www.beautyreview.co.nz/register/?ref=9239

The only negative thing I will say which I think is fair to say, and a bit of a downer on beautyreview.co.nz.. It seems that a little favourtism goes on. Trail the forum for a few days and you will soon realize who the pets are..Between stalking Beauty review forums, recently added product reviews and social media, It has become apparent to me that certain members seem to get selected for much more trial opportunities than others.

Not that i'm complaining as i've received heaps of stuff from beauty review! Within the 18 months i've been a member of beauty review I've exchanged 7,500 points for free products (that's $750), I've won a few giveaways/competitions, I've been selected for a few trials.. Also I've learnt a lot about makeup, skin-care, hair-care, and all sorts beauty related!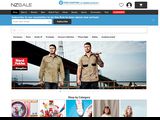 NZSale.nz
I started making purchases from nzsale.co.nz about six months ago, over which time i've made several. In particular i've purchased women's clothing, accessories, jewelry, and cosmetic items.

I really love to shop at nzsale.co.nz as it's kind of like a virtual mall, such a range of brands, and it's so cheap! With product categories of mens, womens, kids, footwear & acessories, beauty, home & living, sport outlet, also there is a clearance section.. you're bound to find something at nzsale.co.nz for someone.

Another great thing about shopping at nzsale.co.nz is that you can shop as many sales as you want and pay only a flat rate shipping fee of $8.00 for the whole order.

Note that the final dispatch point for nzsale goods does not hold the goods. The different sales are technically different stores, therefore items will be dispatched at different times, and you will receive your order in parts rather than one package if you shopped more than one store.

But there is a catch to getting all this sweet stuff super cheap, you usually have to wait patiently for it! Your order goes through a four step process which you can track the progress of on nzsale, then when your parcel arrives in the country you can track it via the courier site.

Back to the waiting time, generally expect to wait 3-4 weeks to receive your items. If you're lucky it might only be 2 weeks, but ocassionally you might have to wait up to 5 weeks to receive an item. It's usually worth it, and the items always come carefully packaged.

There have however been two ocassions where I received items that wern't quite what I ordered. One of which I purchased a necklace and received instead a bracelet that was from the same range, so a similar style to the necklace I had ordered. The other time they got it wrong the item in question was a set of two camisole singlets, one of which was the wrong color as to what I had ordered.

I contacted nzsale.co.nz about these issues and they offered a full refund if I return the item, or alternatively I could send them a photo of the item, keep the item and receive a 50% refund. I chose to keep the items as I hadn't paid a lot for them ($18NZD for the bracelet/necklace, $10NZD for both singlets), so it wasn't worth returning them ,and I wasn't too worried.

The contact that I had with customer service about these issues was very satisfactory, and they refunded my 50% within a few days of notifying them about the issue.

I would like to point out that I have noticed some very unhappy customer reviews out there about nzsale.co.nz, I also noticed that a lot of those reviews are around two years old or older.. It seems that there may not have always been great order of operation with nzsale, if that were the case then they have certainly gotten their act together. I've had no problems shopping at nzsale, it's one of the best places to snap up bargains, I recommend it to everyone!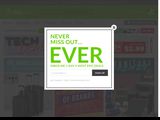 1-day New Zealand
I've bought a heap of items from 1-day.co.nz over the past 2 years and I trust them completely, I've always received excellent service and good quality items.

Most of the item's I've purchased from 1-day.co.nz have been exactly what I expected, although a couple items I've been a little disappointed with. The main one was a fleece lined hoodie jacket I reveived that was really ill-fitting, the design was a bit poor as it sat like a sack around my torso.. But the quality was still quite good and it was only $20.

The shipping rates are very fair, you will be lucky to find lower shipping costs with other online stores.. (Starting from $4.99 tracked and traced for a small -medium package.)

The customer service is excellent, it seems that they really care about it as they keep you informed about the status of your order throughout the process. As soon as you pay for your 1-.co.nz order, you reveice a an email confirming the purchse, and then you will subequently reveive email notifications from 1-day.co.nz as your items are dispatched.
You can then always track your items and know what day they are going to arrive, and I can tell you my items have always arrived within the specified time frame. After your items (should) have been delivered, 1-co.nz then send a courtesy email making sure that you have received and are happy with your items.

The variety of bargains on offer from 1-day.co.nz is so expansive, there really is something for everyone, depending what day it is! As the deals refresh at midday, daily. I've purchased all kinds of items from 1-day.co.nz; outdoor furniture, A greenhouse, storage shelving, clothing & acessories, kids toys, cosmetics, and many other random things that are handy to have!

Finally, the prices truly are unbeatable, which I think is the initial attraction with 1-day.co.nz. But it's more than just great prices; huge varitety, quality product and service.

Just note that some products (majority are not) are parallel imports, and sometimes tech products are refurbished. If either of these are the case with a product, it will be clearly stated in the product listing and explained further in product the description.
SammyDress
You see ads for Sammydress.com all over the internet, well I do anyway! The styles of clothing often appealed to me when I noticed these ads, so eventually I decided to give them a shot. I had read reviews and was aware of Sammydress.com's bad rap, but as there are also SOME positive reviews out there I decided to see for myself.

I ordered 6 items in total, all dresses of which came to $126.33NZD ($79.82 USD) The shipping was around another $30.00 NZD on top of that..Now I realize that it is expensive to post things, and these things are coming from the other side of the world.. But I think that an online store that is reliable, respectful, trustworthy, and cares about their customers, should be able to do better.. Sammydress.com are unfortunately none of those things. Although there was some happy news in the beginning..

First of all one of the most common complaints i've seen about Sammdress.com is that shipping is not only expensive but tends to take quite some time. From what I gather, you can expect to wait 2-6 weeks. In my case however I received the first part of my order within little over a week (to New Zealand.)

I received my order in 2 parts, the first part I received 4 of the dresses. The sizings run very small so I ordered a size up and they fit me..just. Initially I was quite happy with 2 of the dresses although they were not perfect.. One of them with lines and zig-zag print quite obviously doesn't match up at the seams, and they were way too long, definitely had to hem them up. The other two were okay..not horrible quality but not what I feel is worth what I paid. And these two were way too short to be dresses, they were more like tops..

Sammydress.com provide a rewards incentive programme so that you can collect points to redeem for store credits. You can earn earn these points when you review an item on the site, post a picture of the item, and you earn them on every item purchased from sammydress.com. So I wrote a couple of mostly positive reviews, seeing as I was really happy with 2 of the items and the fast shipping.

Days later, Sammydress.com contacted me in response to the happy reviews, acknowleding and thanking me for my kinds words. They then proceded to bribe me to spread the love with the promise of a 'special reward.' No indication provided as to what this special reward invloved, despite enquiring- and yes that's what they actually said 'special reward.'.. They wanted me to post some happy sammydress.com customer reviews to various trust rating sites.

Also what I must note about this is that they specifically said in the email "Don't say that sammydress asked you to write the review." lol.

I actually considered it for a moment.. But I was still waiting on another part of my order.. When I received the remaining items a few days later, I was livid sammydress.com..
The quality of the 2 items I received was embarassingly appalling! The neckline of one dress was so roughly and OBVIOUSLY unevenly cut.. It's blatently obvious that the person who put it together couldn't give a F***! And I think that's a huge part of the problem with these cheap asian wholesale clothing companies.. Behind it is a culture of workers who don't care.. But that's a different story.

With countless negative reviews out there about Sammydress.com and my own experience considered, I think it's OUTRAGEOUS that this 'company' are allowed to operate when there is evidently little question of how legit they are.. If you're still not sure, just check out some of the ridiculous comments made right here, left in response to some of the negative reviews. This one made me laugh..(comment copied and pasted from this page, check them out they are interesting..)

sammydress h. [SammyDress Rep] Dear Laura,
We are NOT a con. We really do not need to risk our reputation over a single order. Nevertheless, we respect your opinion. It will be nice if you can respect the opinions of other reviewers too because it is not fair to accuse other honest reviewers of being liars.
Also, sitejabber has detailed policy, we are unable to pay for fake reviews.
Best Regards
Customer Service

..Wow..Are they for real?

I hope that ripped- off customers continue to expose sammydress.com for what they are.. the words that come to mind; dishonest, uncaring, & unreliable. I'm so sick of seeing them get away with having their ads everywhere! Even on the very sites where there are very many negative reviews about them and few positive ones. I really hope that sammydress.com either get's their act together (not likely), or gets shut-down!
marcel Has Earned
32

Votes
marcel hasn't received any thanks yous.
marcel doesn't have any fans yet.
marcel isn't following anybody yet.
Similar Reviewers on Sitejabber
At first I wasnt sure about this site but I gave it a go and I wasnt dissappointed...ordered last...
My purchases have been great. True size as reflected on size guide. Delivery spot on. From a...