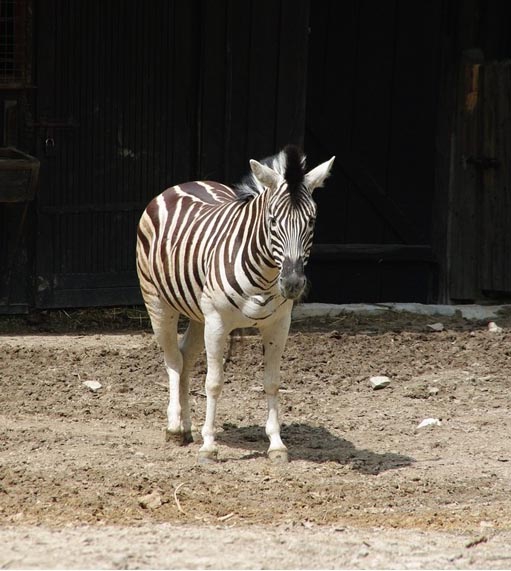 LYNDA G.
8

Reviews

19

Helpful Votes

0

Thank Yous
Experience: Business, Shopping
Member since March 2018
Reviews

8

First to Review

6

Votes

19

Very Helpful

19

Funny

0

Fraud Buster

0

Great Find

0

Well Said

0

Thank Yous

0

Fans

0

Profile Views

199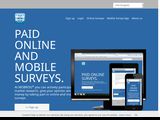 MOBROG ® Paid Surveys
This on-line survey site is a step above all others in the business. Based in Germany, it has members world wide in every language. Great customer service, great payouts, fast & hassle free, they are courteous & a cut above all the rest,,,Overall, 5/5 Rating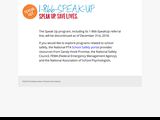 SPEAK UP
Lately, I've noticed a lot of real survey sites have now partnered with 'Speak Up'...But every time that I've been redirected to them, I never get any where at all, no matter which legit site I am transferred from.. So i went to their home page & tried to get an answer to this question: Is this a true Paid Survey site?" I wanted them to give an answer, any answer, but got nothing - No reply at all in return..I tried 6 x E-mailing them. The first time, after filling out their 'contact us' form on line, it was returned back to me as 'Delivery Failed'... But I still wanted to give them the benefit of the doubt, so, I found their real contact man, & e-mailed him, After i did that, he never E-mailed me once with an answer, even though I know he got those e-mails, cause he sent them back with no reply...Playing games is not my thing, so I decided it wa time to give my overall Rating;1/5 stars...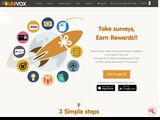 Univox
i have tried for over a month to actually get a response from them as to why they blocked my account & stopped sending me survey invitations..All they do is just keep sending me the same useless computer generated reply as from the beginning when I noticed my survey invitations from them went from daily, to nothing at all... When i first contacted them about it to find out what the problem was,, i've got nothing but the same paragraph saying 'Let's set up a phone call',,i replied immediately with my phone # which, by the way, has never changed anyway, since I've signed up with them last year, but after all this same back & forth useless banter of phone call requests, nothing ever happens...And the back & forth, getting nowhere, continues to this day........Lynda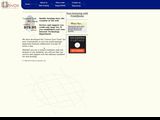 Univox web hosting
They blocked my account for absolutely no reason whatsoever. When I e-mailed them to ask why they stopped sending me surveys, that's when i found out I can't even access my account. No explanation given...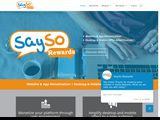 Say So Rewards
Say so Rewards is not a Real paid Survey Site, They are really telemarketers on line disguising themselves as a real survey site that pays people to take on line surveys for money. But what they really are doing is selling Gym memberships... Now they are actually admitting to paying Cents for legitimate answers to legitimate questions, about your role in your organization. If you have no decision making power in your organization, you are screened out immediately...At the end of their questions, now they ask you 'if you have your credit card ready', with a 'Yes' or 'No' answer & if you click NO, you are immediately screened out, even though they say they will pay you \Cents', the really Don't...It's just a scam they are operating on survey sites that people go to for making a little money, not waste their time. on these scam artists..If you ever get redirected to this scam Say so Rewards, i advise you to click out of whatever real site you're on & report it to the survey site you're taking the survey on...Investigate them before you waste your valuable time.
"Operating as a Scam"
Say so Rewards is Not a Real Survey site that actually pays you.. They are partnered with a lot of Real Paid Survey sites though, so it's very easy to get fooled by them. They will really waste your time & never give you any points in return...All they ever do is screen you out if you don't have decision making power in your 'Organization' as they call it..What they really do though is try to sell you something, & that's always why you get screened out if you do not have any decision making where you work. Every one of their pre-qualifying questions have to do with what decision making you have at your work. Now the fastest way to get screened out, is if you don't have a job, then you disqualify immediately..No more questions asked.I Guarantee you..So be careful all you people trying to make money on legit survey sites, if you ever get redirected to Say So Rewards, stop their survey, or you will just waste your time, Guaranteed.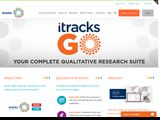 Itracks
I Participated in a 3 day project from April 23-26 & was promised $100.@ the end of the 3 days. Did not get it. Numerous emails to ITRACKS went unanswered. So I called them & left messages with all my info for a call back.Finally got a call back from a man named Ben who said someone would email me. I knew then, that I was likely just getting the run around & would not get paid & I was right. Then over a week later, got an email from Adam Dumont, the manager/coordinator of the study project, giving an excuse totally fabricated to fit his needs to not pay me, when I spent so much time on line doing what was asked of me reviewing TV morning hosts.And after 3 days of that I got nothing. I filed a complaint with the Saskatchewan BBB, who forwarded my complaint to them, with no response.They think they are above the law & can get away with me working for free, when I put in several hours each day & it means nothing to them. My complaint will stay there@ the BBB & the public can view their file anytime online @ the BBB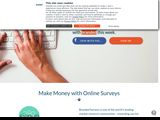 branded surveys
Since my first review of them, R. VAISHALI, from GoBranded actually responded with me 17x through e-mail ...He actually admitted to my account being banned when I wanted to redeem all those original points,, But, he also gave NO explanation WHY, either..Every time I asked where all those points were, he avoided the question entirely. All I ever got after that were numerous computer generated e-mails, saying things that don't even apply to me at all, which proves he never even read ANY of my e-mails in the first place..I don't even know if he fully even understands our language at all from his first response that all questions can be resolved by reading the FAQ section. That computer generated reply is 1 that is sent out to every complainer, without their e-nail even ever being read at all...It's basically a 'Shut Up' reply to everyone. He did admit that I had 1789 points that he was going to investigate...That was over a month ago...Never heard back from him lately though..I also complained to the BBB who also e-mailed them over my stolen points, again, with no reply...When i get more news about my case, will write another follow up...Till then, all you new people out there....good luck...Lynda
"SCAMMERS - stole my points"
3/31/18
• Previous review
They stole all my points 1,097, with no explanation on March 1, when i was researching my payout options. That's all the points i earned the whole month of Feb. I've been going back & forth with no results. Their i line replies are just computer generated.They don't even read my e-mails at all..Never answer what happened, just keep saying to check out FAQ's..But you can't get that answered from the FAQ's.
Tip for consumers: Stay away, don't trust them, or you'll work for free..Lynda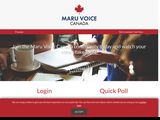 Maru Voice Canada
i changed my email address & when i did so, they deleted all the points I earned thru several months of boring surveys for which i can redeem for money.This has been going on for months of the same back & forth emails to get back my points back & they deny me ever having that old email address. i even had enough to cash in.
LYNDA Has Earned
19

Votes
LYNDA hasn't received any thanks yous.
LYNDA doesn't have any fans yet.
LYNDA is Following
2

Users
Similar Reviewers on Sitejabber
IF THIS NAME COMES UP WHEN DOING SURVEYS, EXIT. THEY NEVER WORK, GARNER ALL THE FREE INFO THEY...
I'm still pretty new but as far as I can tell it makes you choose the payment option but does not...