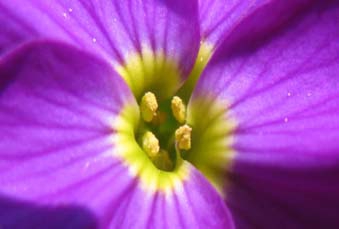 L R.
1

Review

2

Helpful Votes

0

Thank Yous
Experience: Autos & Vehicles
Member since May 2019
Reviews

1

First to Review

0

Votes

2

Very Helpful

2

Funny

0

Fraud Buster

0

Great Find

0

Well Said

0

Thank Yous

0

Fans

0

Profile Views

24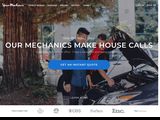 YourMechanic
My experience with your company as a whole was a nightmare. I booked online got a quote. Had my car towed 60 miles to a friend's house because I live in Congress AZ and you don't come this far out. First day let Terry know I was on my way be there no later than 9: 30 am.(9:00 am appt.) He replied that he was approximately 50 minutes away. As it turned out I got there at 9:04 am I called Terry he asked did I need this car to be done today? Because he had a 2:00 PM appt. Said he would call them to see if he could reschedule with them. And that he would call me back. I told him if he could do part of the work that day and come back the next day to complete it that would be acceptable.Then I received a message stating that my appointment had been cancelled. Terry never called me back CON'D So I called the number on my message. I believe it was Paul whom I spoke with. I explained to him what was going on. He was very sympathetic to the situation. And said he would check out what was going on and get back with me which he did. He then rescheduled another appointment for the next day at 7:oo am. And said that the job would be completed that day. Then that the car wasn't in Terry's service area. I explained that I didn't pick Terry I thought he was assigned the job. He then told me that Terry bid the Job. Next day received a call from Terry at 6:50 am said that the pre- authorization was declined. I told him that I would call the bank and find out why and call him back. Because there were 7 transactions for the same amount $824.36 they put a security block on the acct. I asked why did it decline the first time I was told that the exp date was wrong. But now that I had confirmed that it was a legitimate charge it would go through. Called the number on my notice of decline from you. Spoke to Nick explained what happened with the bank.he was able to process the charge of $824.36. Said he would call Terry to let him know. I also sent Terry a text" payment processed." And another text "Are we good" next thing I received a message that my appointment had been cancelled again. Called to find out why? Terry had another appointment at 11:45. Why would he schedule a 11:45 appointment? He wasn't scheduled to be done with my car until at least 12:00 minimum? Nick was going to find out what was going on and call me back. Get a call back from Nick he had called 9 different mechanics to see who could do this job he was able to have Diego do it but not until Sunday. Told me Diego was more than Qualified, 19 yrs experienced certified and so on. That Diego was willing to work on his day off to rectify the situation. Guaranteed me that the JOB would be done with the exception of bad weather, act of god,or a disaster situation. Also very sympathetic to my situation and
had done what he could to make it CONT'D right. Knowing the bind and major inconvenience of the situation I was in after I'm having to reschedule with my clients for the 2nd time. Now the 3rd. After I tried to confirm this appointment online ****have a late job to get to since I had to reschedule*** I will continue this later and you can feel free to call me tomorrow morning. And didn't see it I checked my email to find a message that my appointment had again been canceled. Not long after Nick guaranteed me that the job would be completely done on Sunday the 14th. Yet no one bothered to call me. So again I called the number on the notice of cancellation to find out why. I spoke with Jackson. Who asks me to hold then comes back on the line and proceeds to tell me that it was cancelled due to Diego not being qualified to do the work. I replied that Nick had just assured me that Diego was more than qualified, 19 years experience, certified and so on. Then he again asks me to hold comes back on the line and says Actually it's because there is an interface on your computer system that detects when a job is not Suitable to do on a platform basis. And that it should be done in a shop. To be done a 100% correctly. I then told him that he was giving me conflicting information. If this was true then why us it just now coming up. This was the 3rd appointment cancelled by Your Mechanic. So I asked to speak to a supervisor. He said he put in the request and someone would call me back. And a supervisor did call me back. She said that this job requires a lift. And that for this reason it needs to be done in a shop not on a platform basis. This also is not true. Then she said she put a $40 credit on my account with you to compensate for the inconvenience if I should choose to use your company again. Would you???? It cost me $20 extra in gas because I could not drive my car home which has a full tank of gas. It cost me a tow from AAA to tow my car there which I wouldn't of done if I wasn't told that your mechanic could do the work. Where your website states you have a lot of MASTER MECHANICS AND ALL YOUR MECHANICS ARE CERTIFIED. I can tell you about more inconveniences caused by this situation and the damage done to my credibility with my clients for having to reschedule jobs to work around not having my car due to me trusting what I I was being told by your employees.I trusted that dealing with a large national company would be better than a small business. So basically I was given excuse after excuse some of them outright lies. I would appreciate a call from the manager responsible for this unit. And here is a link you can pull up with step by step instructions on how to compete the job I was guaranteed would be done. To prove you don't need a lift. VW Passat Timing Belt Installation Instructions for 2.8L 30 Valve
https://www.blauparts.com/vw_timing_belt_replacement/28l30v/howto/how_to_replace_vw_passat_timing_belt_installation_guide.htmlu. And now it will cost me another $20 in gas to be there to show my ID and AAA card to have it towed to another place for repair. And another tow that is no longer available to me I don't feel as though I was compensated for any of the additional expenses I incurred. Is this the customer service you stride to provide??? Every one I talked to apologized for the continuing inconveniences said they would try to make it right yet no one was able to follow through with what they said would happen. I told them I appreciated the apologies however that didn't change the situation I was now in. Nothing was rectified and I was told you couldn't do the job after 2 days of being reassured that the job would be completed And promise after promise being broken. And even a guarantee being defaulted on less than 3 hours after. Without so much as a phone call. All the promises to make it right were made verbally and all notices of cancellation of appointments were via email or text. I seriously hope that the appropriate person will listen to the recorded conversations and verify the information on the emails and texts pertaining to this situation. And then do something about it. My name us Rene'e Fischer and my phone number is 623-326-8800. And I am seriously dissatisfied with the service I received from your mechanic. I hope to hear from someone regarding this. I will be waiting to hear from someone on what the end result will be prior to writing a disfavorable review. Yet again giving your mechanic an opportunity to make things right. ***end*** Well it's been 6 days and still no response.
L hasn't received any thanks yous.
L doesn't have any fans yet.
L isn't following anybody yet.
Similar Reviewers on Sitejabber
I would have provided a zero star if it would have allowed me. My car began overheating back in...
I didn't write a review yet because I was going to give them another chance BUT Once again my...