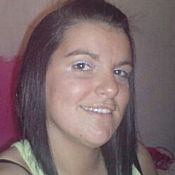 Laura L.
3

Reviews

3

Helpful Votes

0

Thank Yous
Experience: Computers & Technology, Hobbies & Interests, Shopping
Member since April 2019
Reviews

3

First to Review

0

Votes

3

Very Helpful

1

Funny

0

Fraud Buster

0

Great Find

0

Well Said

2

Thank Yous

0

Fans

0

Profile Views

182
About Me
Wife and mum to 3 boy's
How I Can Help
I always leave truthful honest reviews on anything I purchased. If I can't be positive I think twice about doing it as it can effect negatively on the business. I only do it if I'm treated really badly and I'm not in anyway wrong. If you see a negative then it's there for a true reason not out of spite.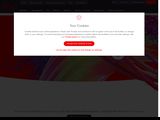 Virgin Media
I have been a loyal customer for 10 year's and moved 3 times with virgin I loved them up until 19 month's ago when I moved 1 street away but still using the same outside virgin box my last house used. From day one I have had problems with the WiFi it cuts on and off and has a low signal. I pay the top package on everything I also have 2 new TiVo V6 boxes, 2 bedroom TiVo boxes, top broadband, top TV and telephone. I have had the installer man and 2 further engineers come out, 1 told me the main box had been vandalized and wires where exposed. I waited a further 3 months for what he said would be fixed in 5 days. The second engineer said it was the worst signal he had seen. I have 6 booster's. I have now been left once again with on and off or low signal for 7 days and been told nothing more they can do as it is my home that's the problem. My 2 neighbours have no problems and they have exact same home. I have downloaded the Virgin Media connect app. I highly suggest you get this and test the strength of your signal each day for 7 days and see if your getting the signal you pay for. They have took my money month after month knowing I haven't had the signal I'm paying for and failed to fix the problem and left me with no service. Are we all paying a high price for signals promised that we never receive? #virginmediachallenge go check your signal and ask Virgin Media why they take money each month get you into a contract that they break yet charge you money. There technical team are a joke they can only do a handful of things, reset box, change settings back and forth and give you a new hub. The technical manager is no better he just tells you it's your home without ever being in my home and 3 engineers that have never once said it's my home. You get passed department to department to explain yourself over and over again and get no where. They would rather lose me as a customer than simply fix the problem. It's false advertising saying they can give you these speeds when they can't.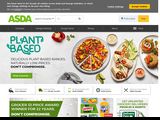 ASDA
Asda used to be a big brand name for the cheapest products and they best customer service. But those days are gone I don't know if they are annoying the staff so much behind the scenes that they hate there job. They are rude and pushy at the tills especially the self service. It's like your annoying them for having to ask them where items are and they either say I don't know end of conversation or point to it and tell you where it is. They never smile and are flat our annoyed if they need to come and help you several times at the self service till. It's not my fault your machine is saying I need you I never asked for your help the machine did. Here I am shopping and spending money to keep your store open and pay your wages your not working for free. The staff are always chatting making it uncomfortable if you need to interrupt to ask them something I advice you do this with caution. Really disappointed to the point I've changed my food store I can't shop in a store with a bunch of rude and unhelpful staff that make me feel unwanted and stupid if I need help.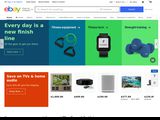 eBay
I love eBay don't get me wrong I buy and sell on it all the time. Recently I have had major problems that's led me to wonder is this company really trustworthy and reliable and do what ever it takes to help there customers of there site. First of if you sell you can only do it with a PayPal account which has its own problems at times especially if your new to it. So you do all the correct things they ask you to do. Your money is put on hold until feedback or verified delivery by courier. I contact the buyer saying thank you I will post on such day. Then you add your tracking then your asking for positive feedback and let me tell you not everyone will do this. They don't automatically release your funds you need to call eBay and go through it and they release funds which take 24 hours to do so. I did this and was waiting 72 hours later, I called asking where my money was they said it's been released its PayPal that's holding it up you need to call them. I call PayPal they say no it's eBay we can't release until they say so and we can't trust your word that it has call eBay. I phone eBay and they release funds again and say 24hours. I'm fuming at this point. I ask why they can't phone PayPal for me and say it's released why do I have to do it. This is the company that you only allow to sell and be paid through. He said no we aren't allowed to phone PayPal you have to do it. They left me for a further 2 days until my money was available. Secondly I bought Adidas tracksuit and it said it in the title and the brand was marked Adidas so I paid 23 including postage. It came and it was fake I phoned eBay. They gave me these options open the return then either print the return label for postage, go to the library and do it or ask the post office to do it. I don't have a computer never mind a printer just like most people I use my smartphone that is my computer. I don't have a library and the post office looked at me like a was mad and said no we don't do that. We don't have equipment to do that. I was told you will need to pay postage. So eBay and PayPal get there fees for the listing and me the buyer looses out as I need to extra postage to get my back. I wasn't in the wrong I bought fake items from your website but I'm the one out of pocket so much for buyer protection. I also told her that I was having difficulty with seller as he didn't have great English. Still nothing they could do. Open a return send it back out of your pocket then if they don't get back to you you wait over 7 days for eBay to even consider steppjng In and helping you. I couldn't understand the man and he couldn't understand me or how to even do the return his end. I cancelled the return as it took me the whole day trying to sort it out. I lost my money. I love eBay and I really don't want to leave a bad review since I have been a loyal customer since 2009. I am shocked at how they run this business your set up to fail either selling or buying with the set up they have. I mean if the post man gave the parcel to wrong address and your neighbors are shady and don't tell you and it's marked delivered and the tracking number is on the item and said delivered then you loose and seller wins as the post man messed up and the seller isn't liable to refund you or give you knew item. I feel I would get better customer service from a robotic live chat agent who just repeats the policy and rules. I'm truly disappointed on my end. I lost my mother and I didn't post a parcel I got 1 negative feedback since 2009 and they put me below sellers standard and made me jump threw hoops to get paid followed the rules posted same day as payment. I had to call them everyday to release funds. I had 10 positive feedbacks and still they said I hadn't done enough. 10 great and 1 bad how does this even make sense. I told them about my mum and she said I understand things happen but you need to keep on top of your selling by contact or post item. I said I'm not going stop after devastating news and say oh my eBay parcel needs to be sent. I was organising a funeral and she literally said well you could have done it after the funeral. I was gobsmaked it was there's rules to follow and you didn't do that so sorry your mum died but you never postes the parcel so it's not a good enough reason.
Tip for consumers: Think before you buy and sell as you don't really have that much protection even with PayPal both companies use email to contact department or outside the company that you bought with. They ain't in a rush like the bank or a retail store it can go on for 7 days plus. Always read customer feedback especially the negative.
Laura hasn't received any thanks yous.
Laura doesn't have any fans yet.
Laura isn't following anybody yet.
Similar Reviewers on Sitejabber
Started a contract with virgin media even though it was only a few years ago they said they...
Not much we can say about this company except stay well away no internet for over 4 months and...