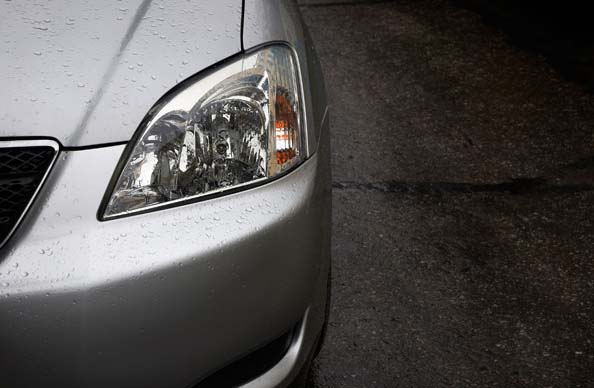 Laney S.
6

Reviews

7

Helpful Votes

0

Thank Yous
Experience: Computers & Technology, Reference, News
Member since August 2019
Reviews

6

First to Review

2

Votes

7

Very Helpful

6

Funny

1

Fraud Buster

0

Great Find

0

Well Said

0

Thank Yous

0

Fans

0

Profile Views

25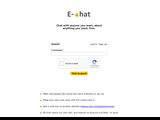 E-chat.co
This can be a good place for people to chat with other people who want the simplest website for chatting as much as possible. However, this is not a good place for the faint of heart because there are trolls, scammers, manipulative perverts, and careless creeps on here. Sometimes there are chat rooms on E-Chat that are moderated, sometimes there are chat rooms on E-Chat that are not moderated. It is like a chaotic jungle on E-Chat with people who have various personalities. A downside to this website is that when you use a guest account or registered account on E-Chat you have a limited amount of people you can ignore. And there are robots that will P.M. you to get you to go to a different website for sex. Your amount of P.M.s that you will receive will probably keep increasing from those sex robots trying to get you to go to another website. Just going to let you know that E-Chat has another downside. The sex robots will have different usernames to try to fool people. Please remember that E-Chat has a high amount of toxicity in it because the toxic people feel safe behind a computer screen or phone screen when they are using E-Chat to release their negative energy. Good luck trying to find decent people or friends on E-Chat. Especially when there are people on E-Chat who are trying to escape reality on E-Chat. When you go on some E-Chat chat rooms, you will probably find spammers and trolls that will spam or troll about religion, politics, sexism, pedophilia, and other things to try to trigger people. For the record, there are times that E-Chat chat rooms have people saying funny things on them. So, that can be an advantage for some people when they want to go to E-Chat chat rooms for humor. Kind people come to E-Chat instead of just funny people, too. So, there are people that can benefit from coming to E-Chat chat rooms when they find kind people to talk to them. Like all chat room websites, no chat room can be perfect for everyone. But, E-Chat can be perfect enough for people who want people who have different personalities while there are trolls, scammers, spammers, and arguably obnoxious people on E-Chat.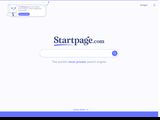 StartPage
If you truly want as many search results as you possibly can find to get the information you are looking for, do not use StartPage. StartPage can respect your privacy by not using an algorithm to find everything about you to give you search results to feed your confirmation bias. But, StartPage has not modernized the amount of Google search results in its database system. Google has waaay more search results compared to StartPage. Which speaks volume about StartPage's quality altogether. People who want privacy will benefit from StartPage. However, people who want quality search results despite privacy violation need to use the Google search engine or the DuckDuckGo search engine. Unfortunately, I used to like StartPage until I realized how outdated and unreliably limited it was when it came to searching for things and will switch to DuckDuckGo again. Fortunately, I might think about switching back to StartPage once StartPage business people start modernizing StartPage's search results.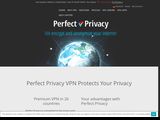 Perfect-privacy
This VPN provider is headquartered in Switzerland, which means that Switzerland can get a legal gag order to spy on its VPN customers' logs without those VPN customers knowing what was happening to their VPN accounts. Which means this is not perfect privacy, this is just a marketing scheme to exploit naive customers to use a VPN provider that is ridiculously expensive for the lack of quality it has, has an overly complicated set up to get the VPN to work, and is not really perfect privacy in reality. This was made by a bunch of greedy con artists who did not have this VPN company headquartered in a privacy respecting country that actually allows this VPN provider to be a privacy respecting VPN provider.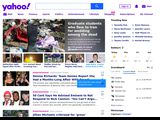 Yahoo
Back in the old days in the early 2000's, I really loved Yahoo!'s search engine, Yahoo! Messenger, Yahooligans, and Yahoo! chat rooms. Yahoo! has degenerated into a left-wing nazism while its mail provider got increasingly worse after the 2000's. It even got increasingly hard to use Yahoo! fully without a phone, especially when people are required to have a phone number before they can use a Yahoo! email address. Phone numbers are required because the greedy psychos are wanting to violate people's privacy to exploit them for money. If you care about privacy because you care about ethics and morals and you care about high quality service, then stay away from the Yahoo! business. The Yahoo! business does not care about ethics, morals, quality service, and other things because it has sold its soul to the greedy con artist Verizon business. Verizon has been known for abusing its customers by doing con artistry. Customers dealt with irregular money charges in their accounts because Verizon fraudulently lies to its customers about how money Verizon charges on customers' account because Verizon is controlled by greedy psychopaths. So, I am not surprised Yahoo! has stooped this low ethically and morally. All of these popular online websites are controlled by the bottom of the barrel when it comes to ethical quality and moral quality. Money is what Yahoo! cares about at the expense of ethics and morals entirely.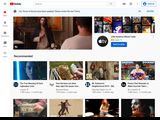 YouTube
In the beginning of the year 2006, I was exposed to funny, inspiring, and cute YouTube videos. Nowadays, I am exposed to annoying advertisements, irrelevant recommendations, an annoying autoplay setting that is switched on by default, YouTube channels that get deleted because they "violated" YouTube's policies, and other things that have made YouTube become degenerated. Once upon a time, YouTube used to be a website that was great for new content creators. YouTube now harassingly deletes channels if those channels are not giving YouTube enough money YouTube because YouTube is controlled by greedy psychopaths in the Google business. YouTube is abusing people for no justifiable reason.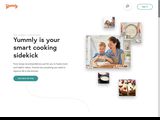 Yummly
I used to be able to enter this website without stalkerish advertisements, without a screen asking me stupid questions, and without forcing me to register to be able to look at recipes. Once I tried registering, nothing worked to let me see recipes. Yummly has sold its soul to stalkerish and greedy $#*!s who don't know how to make fully functional websites that are actually user friendly. Many people have made accounts on Yummly to no avail. Stay away from this website! There are other better recipe websites that let you look at recipes more easily without stalkerish advertisements that won't force you to stop your adblocker, without giving you stupid questions about the recipe you are looking for before you look for a recipe, and without requiring you to have an account that probably won't work before you are able to look at recipes. What I am saying is the truth. Don't believe me? Go to the yummly.com website and look for yourself and see what you think is the truth. This is 2019, but problems keep happening. Not that I am surprised.
Laney hasn't received any thanks yous.
Laney doesn't have any fans yet.
Laney isn't following anybody yet.