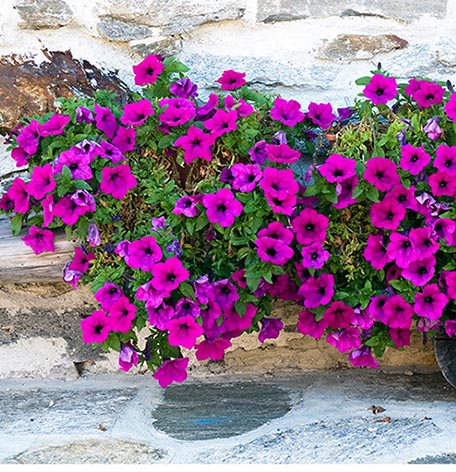 Kyle H.
7

Reviews

11

Helpful Votes

0

Thank Yous
Experience: News, Computers & Technology, Law & Government
Member since November 2016
Reviews

7

First to Review

1

Votes

11

Very Helpful

11

Funny

0

Fraud Buster

0

Great Find

0

Well Said

0

Thank Yous

0

Fans

0

Profile Views

280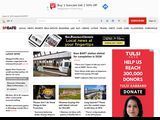 SF Gate
I have an I78000 with a GEforce 1060 graphics card Dell Inspiration and SFGate.com freezes trying to load. They have either malicious coding or it's a third party ad that fails to allow loading the site. I think the only way it works is to use their "app" which I am learning that's what majority of people do now. I didn't know what "app" meant as I use PROGRAMS which are much more full. I am not a phone only idiot that thinks I'm cool because I can do a few things with an app.

On a PC an APP will be a thing like your clock or Minesweeper or calculator little lines of programming that have a lot of repetition coding to make it easier to copy for new developers. Not much in the way of unique coding for whatever app you use on your phone which is why so many developers go that route as it's the easy way out and usually a quick way to make a buck.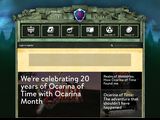 Zelda Universe
The actual website isn't that bad and has a lot of interaction but for some odd reason their registration forum is broken. Their captcha thing asks What is the Zelda Switch Game so I typed in Breath Of The Wild and it still rejects me. DO NOT SIGN UP until the webmaster cares to get off his ass and fixes it. I forgot to add I never review unless I have actually been there or seen it.etc. I don't pull stuff out of my behind. I make sure to try it out first.

A lot of site reviews are just trolls having fun cussing it out or the owner trying to "smile" his way thru problems.

image coming soon
Godlike Productions
For a long time you could post a comment without an account but in the last month or two? You can no longer do that and I'm surprised the lack of complaints. You'd think a lot of people would be wondering why they can't make a post suddenly unless they are all phone idiots doing apps only. Maybe they have an app that never did let you do it that way I don't know as I don't do phone stuff. I have an actual TELEPHONE for that. You know pick up,ring ring.

It's sad the computing industry has shrunk to apps only and more then half of them are junk or drain your phone from what I've read. Computers were JUST becoming stable and usable by the average Joe under XP and a little bit under Winodws 7 too until the industry F'ed things up with 8 and phone crap.

There is NO reason you can't have both PC's and phones. I have one of the last good PC's left and it was a pain to find among the lemons that can't be rid of soon enough most of them are under powered barley able to turn on or ridiculously over priced due to lighting up cases and a cool design nothing more.

5 years ago a lot of PC's like mine were common place but I never had the money to upgrade my old PC from 2009 until now and I just snagged one of a few left and that's because Costco sold them and they kept trying from two years ago until I could save.

Back then (2009) if I had known 64 bit would break so much software I'd just bought an old PC from 2004 when they were more available and a majority of software was supported from all genres.

In other words everyone is now a phone idiot or use their PC ONLY for shooting games maxing out their graphics cards yet people wonder why violence keeps going up. The PC Elite race is all that's left.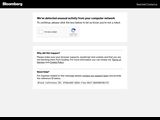 Bloomberg
Their captcha is utterly broken! It's like no one is in charge sort of like Google and things being more and more broken since end of the Obama era. The spam captcha has you click till there is no cars left and then when there weren't any it still failed. It then did chimneys and the captcah STILL didn't work. It's obvious either Bloomberg doesn't let comments anymore or they have no leadership as Trump has been going around cutting props.

Most of our nation since the end of Bush Senior has been on artificial props and now it's all screeching to a halt so places and businesses that relied on political kickbacks are now not receiving any. They are failing hard. In the long run it's a good thing if we have smart enough people to replace the bad stuff with healthy stuff but from what I've seen both in person and in reviews nobody knows how to run a business properly anymore unless kickbacks are involved for fail proof protection.

Google donated generously to the Democrat party and had an office up there next to Obama which the office is shut down now. Without the props Google is slowly being bled to death and now the liberal rag papers like this.

To any who leaves sensitive data DO NOT DO IT! You don't know what will fail next.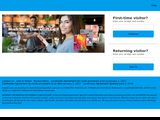 PrepaidnGift Balance
Error processing. Obama and the "shadow" government have been working on the kinks to make SURE you have no anonomyous way of paying anything without the government tracking you down and collecting the info that can be used against you at any time and I mean ANY time years later. T
That is why for the gift card stuff working less and less.

Obama passed a rule secretly that you can't use gift cards international anymore but a lot of people only noticed the hard way and started complaining "My VISA gift card won't work in XYZ country and it's perfectly valid" with the usual generic answers.

If they had their way you wouldn't be allowed to even use cash!.

Hillary wanted to put TSA on trains and buses for "your safety" but to keep tabs on who is on her league and who isn't. People have randomly "died" under her including the person who claimed he started the who Russian crap and a few days later died mysteriously. Typical pattern.

They want the chip in your head as your ID wherever you go. There has been experimental stores that have systems to take money out of your bank account just by walking out the door thru sensors installed. Cashier less shopping.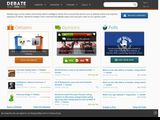 debate.org
The UN doesn't need to launch any ground troop invasions and they haven't. They have turned to the internet as their medium of choice and flood it with useless propaganda as many are brainwashed from the schools since the 1950s and 60s. Now they arefilled with more trash from sites like debate.org where it's all one sided debates just like in school if you speak up you are sent away.

I am not sure where there is going to be an escape when the chip is in place and enforced other then hide in the mountains as long as you can. This site and Quora.com and others are examples of good being bad and bad being good. Just like the bible scriptures. Weird huh? We had signs in the sky literally in the last few years including last year in September.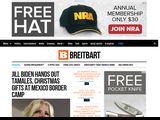 Breitbart
Right wing mind control. Quality mind control propaganda at it's best! They will spin stories so far to the right it borderlines a religious police state bordering KKK.

I think they are a paid government ops to make anybody who questions them a white racist as they only allow the extremist comments to show up.

The only positive side is that it is one of a few sites left that hasn't jumped to the dumb tablet UI which those sites look AWFUL on a computer with a large monitor.
Kyle hasn't received any thanks yous.
Kyle doesn't have any fans yet.
Kyle isn't following anybody yet.
Similar Reviewers on Sitejabber
If you want all your data mined by socialist closet cases, that flop out all over the floor, you...
Ban public ips and when I ask them to remove the ban they refused claiming it's a private site....