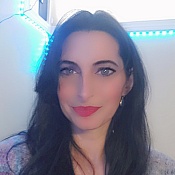 Kristi C.
4

Reviews

24

Helpful Votes

0

Thank Yous
Experience: Shopping, Reference, Health
Member since October 2018
Reviews

4

First to Review

0

Votes

24

Very Helpful

24

Funny

0

Fraud Buster

0

Great Find

0

Well Said

0

Thank Yous

0

Fans

0

Profile Views

163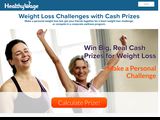 HealthyWage
This company is unbelievable.
Who ever heard of having to Keep Paying for something you Never Even Used nor plan on using nor want to use? There is no service- you dont sign a contract- you just sign up for what is basically a subscription you Can Never cancel! I made my first payment- never even weighed in and even emailed 2x to cancel and not to charge my card again in the future and they did. So it looks like I'm just gonna keep paying these people for the next 12 months, whether I do anything or not. The way see I it, it's a killer scam for the most part. These guys must be making money hand over fist. It just amazes me the way some company's take and take and take. Its stupid- my weight is perfectly fine for my height and age- I signed up on a whim on a day i was feeling fat and now I'm not to worried about it. But I guess I better get on the ball and start losing unnecessary weight so I dont feel so stupid they're gonna keep taking my money. Hope I dont get sick or whatever.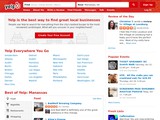 Yelp
Never been a big Yelp user, but have had enough calls from customers based on them looking us up, so took the time to listen to the pushy Yelp salesperson promising me a huge increase in business if I signed up for their ads. 1 month and $600 and no jobs later, I cancelled the ads - (my opinion of their ads program and it's value is for another day) - Really I just wanted to mention the ads to let other business owners know not to do them- pay the $90 each month for the perks instead to avoid Yelps pushing your potential clients to other businesses. My real issue is their handling of reviews. It's just so... shady. They say it has to do with how active a user is on Yelp whether their review is recommended or not. Out of 51 reviews - all but 2 of them 5 stars and 18 from 2018 alone- each one written by a real customer with no incentive- Yelp chooses to only 'recommend' 15 of those - and only 3 from 2018. 35 are 'not recommended'. I could go on and on about their 'recommendation software' that they supposedly have no control over and how I've did a little research and comparing and found them to be liars. I could go on and on how our recommended reviews dropped from 26 to 15 in the space of a few days after I canceled the ads. But I don't have time for all that. I am just wondering who asked Yelp to nit pik through and withhold reviews that a real person took the time to write. It's BS- if I did - (which I don't)- I would want to make my own decision based on All the reviews customers had written - good and bad. I think it's very presumptuous of Yelp to decide for other people whether or not they see what they are literally on Yelp to see in the first place.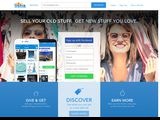 Listia
Auctioned off some pretty high value items, including a 1960 original Ponytail Barbie I got 1 million credits for. Out of the dozen items I sold, I was unable to send 3 of them. I'm each case I was upfront with buyer and requested the file a dispute so I could refund their credits. My feedback was all positive except 1. I went on my account 1 morning, got the information to ship another 4 items and upon leaving the post office, went to log in to update tracking information and Couldn't. It would not let me log in to my account. When I contacted customer service I was told it had been suspended. Because I didn't shop my items as promised. Ok - fine. Whatever. Even though I shipped 80% of my items and had mostly positive feedback. Oh well, right. But- wait a minute... what about the 1.5 million credits I had already accumulated and what about the items I literly just sent off? For expensive, brand new items that had value??? Did I seriously just pay to give someone my stuff? Wtf??? I could not even log in to contact customer service. I had to go around the log in to sent an email, which I was told sorry bout your luck- read the fine print- it's virtual currency and property of Listia. You didn't 'sell' your items- you 'gave' them away. Huh? Ummm... yeah I sold them- there was an auction and everything and how can you say the credits have no monetary value when you literly give a dollar amount for what it costs to 'buy' an item if you don't have enough credits. And what about the credits I paid real cash for? How Can They Do That??? Most frustrating, shady, underhanded 'business' I have Ever Ever encountered! No warning. Why not just suspend me from selling for a while? Why not give me a 3 day warning that I needed to spend my credits or they would be forfeit? Did they refund the winners of my auctions those credits they stole from me? No! What about my roughly $400 worth of merchandise I now get nothing for? What about the $50- $60 I paid out in shipping feed? They just get to keep it? I basically paid to 'give away' my high value, brand new stuff. It's so disgusting it's laughable. I still get so angry over this. I wonder how many people they do this too. They are Thieves!!!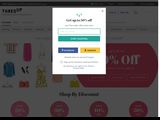 thredUP
My first clean out bag was actually a pretty good payout (even though I only got $4 for a pair of Micheal Kors heels) They took all but 2 items, and the majority were paid out right away (so it added up)- I paid for the return assurance, so my items were returned. One of my items on consignment even sold, and that was great. I had 2 items on consignment that didn't sell. Now keep in mind, these items were consignment die to the high value- and had they sold, I would have gotten a pretty penny. But, they didn't. Oh well, right? I can choose to reclaim them, which of course, I did (it was 2 items worth close to $400, of course I want them back)- then I find out I have to Pay to have my Own items returned to me!?! Wth? This is after I already paid $11.99 for them to send me back a pair of slacks and a cami. If you don't pay the s&h fee, then your clothes become property of ThredUp. Do you really think they're gonna donate those? No. So, I paid. For the return of My own items. I sent in another clean out bag and they accepted All of my items, but still charged me the return assurance fee. And- the upfront payout this time was a whopping $4.30. For a Micheal Kors dress and shirt- both with tags still on and 2 more designer items. $4.30. The rest was put on consignment. I went back and forth with the people from thredup regarding refunding my return assurance fee as I didn't use it. They kept insisting they didn't charge me even after I sent multiple screenshots of my account clearly showing the charge. Then they finally credited my account And Then took the refund Back when my consignment items sold, meaning I actually didn't get paid for those items. That's why I say they are basically thieves. After numerous emails, I finally said, you know what- just refund the $5.99 I would need to get my items back so I can be done with you guys. They had no problem doing that. I reclaimed my items and will never give them a chance to make money at my expense again. I'd also like to point out that although they claim the items they don't accept get donated to charity, that they have what are called Goody bags and also sell different 'grab bags' of those items. So they aren't donating your items that they didn't pay you for. They're still making money just now they got around having to pay you. It's a brilliant scam.
Kristi Has Earned
24

Votes
Kristi hasn't received any thanks yous.
Kristi doesn't have any fans yet.
Kristi isn't following anybody yet.
Similar Reviewers on Sitejabber
I attempted this and failed my bet. I failed my bet, but I wouldn't say I lost. I will explain...
WARNING!!!! PEOPLE....WHATEVER YOU DO DO N.O.T. EVER EXTEND YOUR CHALLENGES. THAT IS MONEY THAT...