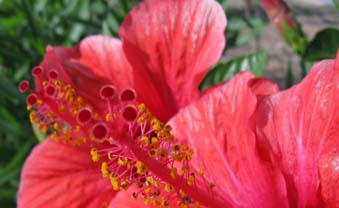 Kristen"kristen" S.
12

Reviews

15

Helpful Votes

0

Thank Yous
Experience: Clothing & Fashion, Beauty, Home & Garden
Member since June 2017
Reviews

12

First to Review

0

Votes

15

Very Helpful

14

Funny

0

Fraud Buster

1

Great Find

0

Well Said

0

Thank Yous

0

Fans

0

Profile Views

569
About Me
widowed Bostonian. seasoned online shopper. fooled me once, shame on me. never gonna get fooled again!
How I Can Help
i do tons of shopping online. dept stores. beauty sites. and even some seemingly crappy sites. i can help ya find good coupon codes, great sales, generally save a few bucks.
Interests
online shopping! saving as much as possible doing so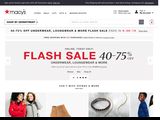 Macy's
I can't say enough about Macy's.com. Firstly, all cosmetics orders always have free shipping!! Whether you order $10 or $100, it's always free shipping. I love that! They have great sales all the time, and they have lower end brands that they dont carry in the stores. I recently ordered some shoes and clothing. The shipping was quick. I am really impressed and now I know that k dont need to go downtown to pick up what I need. Thumbs up people!!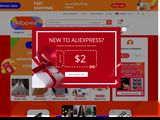 AliExpress
Ali express is a marketplace with everything under the sun. The prices are great but I have 2 issues. First. Everything seems to come from China. I don't read Chinese. So I have no idea of what I bought is what is advertised. Second. The shopping time is ridiculous. I waited for nearly a month for an order. Also, be mindful of buying brand name products. In not sure that they are truly what is advertised. Be aware! Things may not as they seem. If it's too good to be true...it is.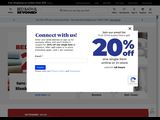 Bed Bath & Beyond
I recently moved and needed some new household items. I had no time to shop in store, so I did my shopping online. I changed my address so it would be delivered to my new place. I was happily surprised to find that my items beat me to the new house! The day I moved in the package was waiting for me. I was worried, as one of the items I ordered was a shower curtain and liner. I also love that there are always coupon codes available all over the place. Or, you can use the 20% off coupon that always come in the mail, or in the newspaper. Very good experience.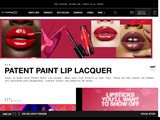 MAC Cosmetics
So I ordered from Mac and somehow I made the same order twice. I called customer service with my issue. They advised me on how to return one of the orders. I got an email and printed the return label, brought my order to a Fed Ex pick up location, and within a few days my credit card was credited. I sometimes to to a local Macy's to browse products, but I really enjoy shopping online, as no one is looking over my shoulder! Excellent experience.
Walgreens
Walgreens.com is an easy to navigate site. Lots of products not available in store. I like that when you order online you still get points as you would in store. I've never dealt with the pharmacy online so I can't speak in that service. But I love the selection of products. Excellent beauty section!
Amazon
I order from Amazon very often, at least once a month. I love the selection of items that I can browse. I've ordered everything from shoes to make up. I am not a Prime member, but I should really sign up, as they have great perks for shoppers. If the item I order is shipped by Amazon, it's pretty much guaranteed that the order will arrive within a few days. But if its offered by a sub contractor it may take a little longer. I have only had one bad experience with a shipment. I ordered an eye shadow palette that arrived broken. I snapped a pic and sent it to the seller and my Amazon account was credited that day. So I love Amazon!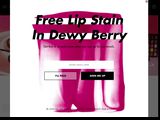 EyesLipsFace (e.l.f.)
i've ordered from elf several times. my local drug stores don't have a very wide selection of elf items, and it's a bummer cuz there's a cvs about 100 steps from my door. anyway, i'm not in love with their site, it's not really easy to navigate. but what i do like is the check out section. they are very thorough and ask over and over if the shipping address is correct, etc. the last time i ordered was during Christmas, and there was not only a good sale, there were coupon codes all over the place. so i was able to buy more than $60 of items for less than $25. and free shipping. so i was quite happy. the order came complete, and everything was packaged well. i had moved since my last order, and was using a new card to pay for it. i didn't mind the extra few minutes at all.
i will for sure use this site again.
it's refreshing to be able to buy drug store products at actual drug store prices. i hate paying up to $18 for a face primer when i can get one delivered to my home for $6. in this case you don't get what you pay for...you get much more.
Sephora
I absolutely love shopping through the web site. The selection is great, much better than going into the store. Sales are really good, and if I can't find what I'm looking for sale wide I use one of the coupon sites to save. I've been using Sephora for many years, and I've never been disappointed in the products. However, sometimes I go into the actual storefront if I wanna be sure about the colors of something, especially a foundation. My shin tone is fair, but I have tons of freckles and I don't wanna order something too dark for my tone. I agree with a lot of the reviewers about the rudeness of employees. A lot of them are awful. But I know enough about what I'm looking for so I usually shoo them away. The products range from pretty affordable ( Sephora brand) to very high end (around a hundred bucks for a palette). For most customers shopping is free after $50. That's easy to spend at Sephora. My biggest issue is that they don't offer more affordable brands. I will choose Ulta over Sephora for this very issue. Sephora also has great sales around the holidays, which makes my shopping easy. I have only had to contact Customer service once or twice and those calls were about gift cards that I tried to redeem. I will continue to use Sephora online happily, but I do avoid the storefront if possible.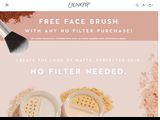 Colour Pop
i am so surprised that so many people have had problems with colourpop. they are a newer company, they just celebrated their 3rd year anniversary. they had a sale with free shipping anywhere in the US, no minimum purchase. they also threw in a free limited edition super shock shadow called, i think, birthday cake. i ordered twice. so i had an extra free shadow which i gave to my neighbor.
i find the quality of their products to be excellent, and very price friendly. i haven't had to deal with customer service (yet) so i can't comment on that. however, there have been times that there was a message to customers saying that due to a higher than normal amount of orders, things may take a few extra few days to arrive. i was fine with that, as there is no colourpop actual storefront.
so imma say that i order from colourpop around once a month, maybe a bit less. maybe more when there's a good sale. the colors really do pop! i would recommend that all y'all ladies give this company a shot. you would very surprised at the quality of the things, as well the amazingly low prices...yes ya can still get a lippie for $5!
Wish
I've been ordering from wish for a long time. Personally, my only complaint is length of delivery time. I've often waited for like 10 weeks for an item. And if you aren't aware, there are hundreds of sellers, so keep that in mind as you receive each item separately. Also many people complain about sizes of things. Everything. So read the sizes/amounts of things which are always in metric. Get out your metric conversion done so you're not surprised. Pics of items are not accurate. So...if you order don't forget these tips. Also remember that clothing sizes will always be super small. I weigh about 115 and I'm 5'2. I would need an xxxl t-shirt. Just saying.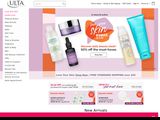 Ulta
I've been using Ulta for years. The online store is so easy to use. The points I've earned toward $ off orders really helps out. They usually have free shipping@ $50, but sometimes I get it at $35. I'm not sure if its just for members, but I'm pretty sure its between thanksgiving and Christmas. Excellent price range of products. You can order NYX cosmetics on the low range all the way up to high end products like Lancome.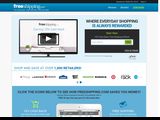 FreeShipping
When this popped up after an eBay purchase, of course I checked it out. When I read the FAQS I decided that it wasn't for me, as the cost is $12.99 a month. I don't pay that much per month for shipping. But for someone who does that much online shopping, it is a good deal. People...you NEED to read the info given to you before ya start signing up for stuff! To anyone who says they didn't know what they were signing up for, buyer beware. If you only see "free $10" that's your fault. Read. Everything.
Kristen Has Earned
15

Votes
Kristen hasn't received any thanks yous.
Kristen doesn't have any fans yet.
Kristen isn't following anybody yet.
Similar Reviewers on Sitejabber
I recently ordered watches for my kids. I got my order quickly and the offer price was too good....