kevin t.
14

Reviews

80

Helpful Votes

0

Thank Yous
Experience: Computers & Technology, Home & Garden, Clothing & Fashion
Member since June 2015
Reviews

14

First to Review

3

Votes

80

Very Helpful

79

Funny

0

Fraud Buster

0

Great Find

0

Well Said

1

Thank Yous

0

Fans

0

Profile Views

811
About Me
I founded the worlds largest non commercial artist support effort in 2010 (Totally Music Artist Foundation aka TOTALLY MUSIC ARTIST CHANNEL & TOTALLY FEM METAL CHANNEL --*Google search), and have been at ground zero for all sorts of undesirable changes with the internet & social media. Because of this I am highly motivated to investigate the root issues involving all this and to look out for the public as best as I can.
How I Can Help
Being a consumer and humane rights promoter, I am always involved in anti exploitation of peoples rights anywhere I can be.
Interests
Highly musically involved.
HomeAdvisor
This app and service should be 100% no brainer as far as being a great working item, however the results are far from that and guess what, THEY DONT CARE.

This company used to be called ServiceMagic. Service Magic was sued out of business by the contractor users because they were spending thousands of dollars for lead that did not exist. FAST FORWARD to 2015, and the parent company buys into Angies List who was also having legal difficulties.

NOW both Angies List and Home Advisor are owned by the same MARKETING FIRM in Denver Colorado (for legal purposes). In 2017 a consortium of contractors filed a formal suit against the parent company that is now in federal court and may obtain class action status. That has not happened yet, but HA and AL have not seemed to be concerned and have not changed their business models.

Contractors pay a registration fee and then they pay for leads. The leads are supposed to be coming from actual persons who responded to a listing in that specialty and/or craft/trade.

These leads are then sent out supposedly to only 3-4 companies but reports are they may be sent out to a dozen or more and then its DOG EAT DOG with all contractors being charged $$$.

What is sad is that there is an actual, bona fide, and serious need for such an app. The downside is these 2 are owned by a MARKETING FIRM and they only want $$$$ and whether services are provided to a client or to a contractor is not on their radar.

This site can still work if they were willing to make the needed changes before a US Federal Court mandates them too.

There are other apps. Most are free to home owners. Many are more responsible to everyone. Only Home Advisor is kind of the big guy on the block right now and until they change, or that changes, this site is a toss up as far as working out.

I am sure there are a few contractors that manage to do ok with it. Home Advisor swears by there number that 170,000 new contractors sign up with them monthly. What they do not tell anyone is that maybe 150,000 contractors close their accounts with them monthly. That is highly unstable.

It can do better, much better. There money will be there. They simply need to earn it and stop stealing it.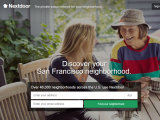 Nextdoor
Nextdoor should be a really cool, and nifty app for all neighborhood news and bulletin board stuff, however it is far from that and at this point without some serious revamping, is not going to last.

In my own group there is 1 single person who sees herself as the "sheriff" of all. She is bossy, loud mouthed, and the worst offender of any community standard in our group....however she was a founding sponsor of our nextdoor group.....

and that means reporting anything to admin goes to her. This is especially serious because most of the complaints to admin INVOLVE HER. In turn she begins a campaign against the complainers. Basically this 1 person has all control.

OK MAYBE, Ive just happen to be in one bad group. That happens....however the overall feedback seems to agree with my report.

A few things Nextdoor gets really stupid about: soap boxing.

I agree with that however what exactly soapboxing is tends to be this very wide swinging door that is totally open for some and totally closed for others.

I saw a guy have his post removed on that grounds when he simply posted a bulletin regarding a VOTER REGISTRATION DRIVE and cook out. How that was soap boxing I will never know.

One feature that ALL social sites have except nextdoor is a BLOCKING ONE. You should simply be able to block an offending person from seeing you and/or your post items and have that work visa versa. Why this app is so far all others in this area is beyond me.

Another thing they can be really goofy about is local repair people in your neighborhood. I thought that was what this site was for, so you could actually KNOW YOUR NEIGHBORS and what they did. Why would you hire some one from MILES away when the guy 5 doors down does that? Hiring from inside your neighborhood keep that neighborhood stable. However I have seen all sorts of nonsense when it comes to that.

Lets be clear, I WANT TO LIKE NEXTDOOR. I have tried to like nextdoor, and as we speak am still trying to like nextdoor. However I just cant quite seem to get there for all the nonsense that no authoritative person wants to address with this app.

IT COULD REALLY WORK, BUT IT NEEDS HELP. Lots of help at this point.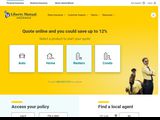 LibertyMutual
Big advertising. Big promises. Big propaganda. I came by these conclusions honestly. It all started.......

way back circa 2006 when I was with state farm and that year the U.S. Supreme Court ruled they were a monopoly and ordered them to rid themselves of 1/3 of all auto policies = 1 out of 3. Well I had 3 vehicles and one of those got dropped which caused me to go insurance shopping. I certainly didn't want 2 different auto insurance things going on anyway, so finding a one stop shop was priority.

Liberty Mutual was just going national into auto insurance about that time and their rates and local offices made them a really good choice then. So, I was once completely sold on this company. There were benefits. ALL 3 VEHICLES went into 1 simple policy/account number/payment schedule. They gave unlisted discounts for things like certain college affiliations whether you completed there or not. My local agent went through a whole list with me one day and that equated into close to 30% savings (YAY).

All was well at first......then offices began disappearing and the closest one to me suddenly was like 25 miles away. Next is a thing ONLY LIBERTY MUTUAL.....and totally George Orwell 1984......they have this "computer" that tells them things. NOBODY KNOWS WHY OR HOW, AND WHATEVER IT SAYS TO THEM REGARDING YOUR ACCOUNT THEY ARE BOUND BY without any way around regardless of it even making sense.

You may find out when they run your rate 3 times and get 3 completely different numbers and nobody knows why and if you start asking questions about this secret wizard of oz set up, they will force you into ONLINE ACCOUNT SERVICE ONLY. Also once they run your numbers 3 times you have to leave and wait 72 hours for the system to reset because you have been marked. WTH? Wonder if you really need insurance that first day? Oh well....

Next if you get any form of citation, points or not, YOUR RATE SPIKES. Even for the mildest of events. AND>....they will argue for YEARS and keep that rate in place without and form of reason. I was told over and over that it would reset at years end....well 5 years later and they still used that even though it wasn't even on my actual driving record anymore. My original rate for a single older pickup was $800 something for 100/300/100. Then it was jacked to $1200 something over a minor citation that had no points attached (seat belt violation). That was a 30% jump that remained.

Finally 2 years ago, after being a client for 10 years crazy things began to happen with my billing. I would simply not get a bill but would suddenly get a cancellation date notice. Since that was before the actual date, I called and fone paid but it had me nervous because it was happening repeatedly.

In the midst of that I had someone hit me. I called them to report I had an incident but WAS NOT AT FAULT, HAD POLICE REPORT THAT CITED OTHER DRIVER, AND WAS NOT MAKING ANY CLAIM WITH LIBERTY MUTUAL just reporting the incident.

That was a mistake and one I later learned would not have mattered as ALL INSURANCE CARRIERS SHARE A NATIONAL INCIDENT REPORTING DATA BASE.

Suddenly my insurance rates TRIPPLED! Their ads all boldly claim "accident forgiveness". I was not even at fault. Both my current vehicles are older (1995 f150 for work & a 1997 Chevy Suburban that came a year ago with brand new engine + low miles). . I was formerly paying right at $1200 for truck alone, but since the suburban was only a part time driver the rates only increased to around $1400ish.

Only a couple months after my incident was reported (and they had all police reports/paperwork faxed to them for their records that NO I WAS NOT AT FAULT and yes the other driver was cited), my combined rates for those overnight became $2800 yearly = doubled. (Wait for it it's not over).

So when that happened I called and complained and they directed me to a "specialist"......and this person was going to "re-rate me". He did and my rates were supposed to come back down to $1400 but with a drop down a notch in coverage.

He sent the new forms for me to sign and return...when I got those, the new rate for LESS COVERAGE was now $3600. I wanted to know why & WTH was going on over there. Nobody there would talk to me. I meant they had my phone number auto marked and it bypassed any live person choices and went straight to voice mail. I called from another number and the person asked for my account number. I gave that and she was typing and then she had a change in her voice and said, I need a moment to pull up your info....dial tone. I waited 10 min and tried again, BUT OH NO, that number was call diverted. So I went shopping once more.

Settled for now with geico and its back to $1200 where I stared.

Now you would think this was all over, BUT IT'S NOT. Because somehow they officially hijacked the accident claim process and was applying my uninsured motorist provision. I actually didn't exactly care because I was no longer their client anyway and a $1500 refund towards my vehicle damage would be nice.

HOWEVER, I am starring at 2 years exactly and no funds yet. I even blogged at twitter on one of their 5 twitter channels. That got them private messaging me with BIG PROMISES. One involved a vice president of customer relations. So far that has not quite even settled it. Maybe their scary computer won't allow it right? Just sayin.

I can say I was directed to a SENIOR OFFICER in the claims division who has supposedly taken over and wants me off their books asap. I am not holding my breath.

One thing of great importance: I recently emailed 2 copies of estimates via pdf documents and got a confirmation email back. It was what that email said that is of note. It had a notice that yes they had received the documents and would be in touch with me soon either by phone and/or email to be looking out in my email for that. AND if within a week I had not heard from them to CHECK MY JUNK MAIL FOLDER FOR ANYTHING LIBERTY MUTUAL OR....SAFECO.

Safeco has always been a 2nd/3rd tier auto insurance giant and it is my guess they merged, but it is my hunch that safeco now controls liberty mutual. EITHER WAY IT'S BAD. Really really bad.

Whether it's all their false propaganda, their creepy computers, their sky jacking your rates, or their other bad relations policies, I would never again attempt business with them outside of legal proceedings. That conclusion comes from a guy who just a few years ago swore by them.

Today I mostly feel like swearing at them.

-kevin thompson
MellowMushroom
I did this focus group regarding eating experiences and Mellow Mushroom was involved. They wanted advice on going more upscale so they could go into a higher price range.

I never had actually eaten in one of those before and was elated when part of the compensation was a $25 dollar gift card! I was planning to take my friends out for pizza night.

That was right before the holiday season so it got put off due to no one being available. One night later on in january I was far across town on a miserable drissly and cold day and wanted to leave jobsite and go to a warm home.

I didnt have much in the way of easy to fix food items on hand back at home, was too far tired to store shop, and was dreading another fast food dinner, and didnt feel like defrosting something. It dawned on me that I had that gift card and there was bound to be at least one location on way home. There were two.

That wasnt a problem and is a plus for them. However when I got there, I had trouble deciding WTH the place was. EVERY SINGLE STORE HAS A DIFFERENT SIGN, a different theme, a different store front.

DISGUISED you may say. Its the same on the inside..... AS FAR AS DISGUISED GOES. In our focus group there was all this company propaganda regarding them being a "family dining place". OH NO IT ISNT.

And I dont understand the posible upscaling either. This is clearly a trendy and yuppie hangout. THE PROOF RESTS IN A COUPLE OF THINGS: a bar area center of store, & the menu.

With a $25 gift card and 1 person to feed I should have been fine.....I WASNT and had to add 42 cents out of my pocket and it was all for 1 pizza!

I have had some great pizzas over the years, everything from brick oven, to actual italian made, to gourmet, and have never spent that for a single pizza ever.

The next item goes both good and bad.....

I took it home and made a hot tea and sat down to enjoy it. The applewood bacon all over it was nice. Amazing actually. However even though I specified no hot peppers on this (which was part of the managers special style on menu that this was), somehow I kept finding some blazing hot something in that somewhere all along.

3 pieces did fill me up to stuffed. Do keep in mind I didnt have lunch and my stomach maybe had shrunk. Next morning I had 3 more for breakfast and then 3 more for lunch and then 2 for diner. I would NOT do it again, but I did enjoy my $25.42 pizza MANAGERS SPECIAL.

Next day however I had this horrific discovery...I had gained 10 pounds off that 1 pizza!

Above I mentioned MANAGERS SPECIAL! And yes this pizza was billed as a MANAGERS SPECIAL. One that was most expensive of all which is totally backwards.

BUT COULD YOU GO ANOTHER WAY? No. Their menus are nightmares. The "build a pizza" page has NO PRICES and only ingredient PACKAGES. Thats why I gave up and chose the one I did.

In my mind this is another hippie anti establishment business that is MORE ESTABLISHMENT THAN ANYBODY EVER WAS.

Whats sad is, that applewood bacon was really great on that pizza. The price and the weight gain were horrible on it. I wouldnt go back, even to complain. Also if I as a single person am going to spend $25 on a single meal.....

it better be an actual fine dining establishment of some sort or involve a nice steak. At the end of the day, and beyond all the hype...this chains products are not better than national chain pizzas of far better value.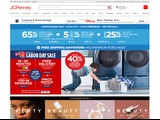 JCPenney
JC PENNY CO.....we all love this place only the company seems to hate itself. There is no store in america with better product lines. HUNT CLUB is amzaing as are lines such as City Streets & Lee Wright. It goes on and on.

We loved Pennys so much that several family members actually decided to work there, and my mother who worked at the outlet store outside of atlanta mainly did so to shop as she worked the stock. I was surprised she even had a paycheck the way she bought clothes there.

Another thing is Pennys clothes LAST. This winter I was sporting my great and stylish Hunt Club coat from circa 1990! I added a wool scarf from Pennys circa same era. Both brought compliments.

The reason I gave them a low mark is basically its a MIDDLE MARK. And thats where it lands when you factor in my own like and loyalty with all the corporate sabotage the admin is doing to this beloved institution.

Product wise they are solidly a 5. Finding a local store anymore a 1. Finding an outlet store anymore a 0 = they dont exist. Expecting this store chain to see another decade a 1. Knowing that this store stands in a class all by itself a 5. Wanting this store to come back a 5. Stopping the catalogue 1. Going to all online a 2. LIKING ALL MY JC PENNYS CLOTHES....5.

I even have a JC Penny garden tiller from 1992 and its still in great shape. If this company can make up its mind and actually decide to see the vision of a certain JAMES CASH PENNY....they would realize that this same man in his own lifetime went up against the likes of Sam Walton for several decades in the 50s & 60s.....and won hands down.

THATS RIGHT> PENNYS ORIGINALLY BEAT WALMART ALMOST TO EXTINCTION AT ONE POINT. WOW that to happen again would be sooo grand.

-kevin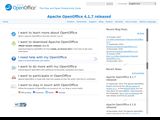 OpenOffice.org
To the life of me I cant figure why so many people are so diehard about microsoft products. That company has left all computer users subject to hackers, malwares, adwares, and system crashes for several decades.

Trying to use MS Office Suite is only as good as the operating system you have and computer you have to run them off of. Considering the nightmares that 4 out of the last 5 windows operating systems have been, thats scary.

Count them up: Vista bad, 7 great, 8 bad, 8.1 marginal but bad, 10 going fastly to the bad. That creates a problem. Especially since MS office suite auto links all your office suite items to your operating system files and guess what if some virus or malware gets into your machine....

you may be able to reinstall the system.....but your documents are all lost.Even if you try storing them on another drive or partition.....windows later may not recognize the access file in its system needed to find them and make them accessible all because they were referenced in your previous OS.

Open Office is the ONLY word product I use. I highly reccomend coupling it with a pdf product called FOXIT.

Freewares by college professors and tech teams have always been a great thing. Now they are abundant and reliable and pretty nice. I highly recommend this.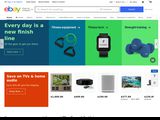 eBay
Has anyone been following ALL THE RECENT POLICY CHANGES AT EBAY?

IN THE LAST WEEK THIS IS 2 THINGS I ENCOUNTERED:

1) FAKE SALE!

UPON SINGING INTO EBAY, THERE WAS A PRESIDENTS DAY SALE AD THAT FEATURED PUMA BRAND SHOES AT 50% OFF! I LIKED THE PAIR IN THE IMAGE SO I FOLLOWED TO THE ITEM PAGE WHICH WAS ACTUALLY THE PUMA INC EBAY STORE.

THERE THE SHOES WERE MARKED AT $35 WHICH W-A-S HALF OFF THE $70 DOLLAR ORIGINAL PRICE....

HOWEVER THERE WERE SIZES AND STYLES. WHEN YOU SELECTED THE STYLE THAT WAS AD FEATURED....SURPRISE THE CHECKOUT PRICE WAS N-O-T 50% OFF BUT THE ORIGINAL $70.

THERE WAS NO ADJUSTMENT AT REGISTER EITHER SO I BACKED OUT AND FILED AN ITEM REPORT WHICH WENT NOWHERE BECAUSE EBAY COULD CARE LESS ABOUT AN ACTUAL CONSUMER IN THE LIGHT OF AN ENTITY THAT GENERATES A FEW THOUSAND FEES FOR THEM YEARLY.

IS THIS FAIR? NO. CONSUMER LAWS ARE INTACT AND SHOULD COVER CYBER COMMERCE WITHIN THE AMERICAN BORDERS ELECTRONIC OR NOT.

2) I WAS SHOPPING FOR CELL PHONES AND HAPPEN TO LIKE AND RETAIN MY OLDER SAMSUNG MODEL SLIDER PHONE. I ALSO KEEP A BACKUP JUST IN CASE AND RECENTLY HAD TO RESORT TO MY BACKUP AND ALTHOUGH IT WAS LIKE NEW, THESE THINGS TEND TO PLAY OUT AT BAD TIMES SO I WANTED TO GET A BACKUP ASAP.

I FOUND ONE AND IT WAS BUNDLED WITH ANOTHER SAMSUNG PHONE OF A DIFFERENT MODEL A GENERATION OR SO NEWER. THE STARTING BID PRICE WAS SET AT $20. I SENT A MESSAGE TO THE SELLER TO CONFIRM THESE WERE ATT&T USEABLE PHONES AND WAS CONFIRMED.

SALE END WAS A WEEK AWAY SO I WAITED UNTIL CLOSER TO END TO BID. I FORGOT TO BOOKMARK THE ITEM BUT DECIDED I COULD ACCESS IT VIA MY MESSAGE BOX AND DID SO. IN MY MESSAGE BOX THE STARTING BID WAS STILL A $20 ITEM.

WHEN I WENT TO THE PAGE IT WAS DOUBLED......AND I FIGURED A BIDDING WAR WAS GOING AND WAS ABOUT TO FORGO THE THING WHEN I NOTICED THE SHIPPING HAD DOUBLED TOO!

SO I LOOK THE AD OVER AND THERE WERE N-O BIDDERS! SOMEHOW THE SELLER WAS ALLOWED TO COMPLETELY ALTER THE AD ANYWAY HE PLEASED TO CHEAT A BUYER OUT OF BIDDING.

EBAY AFTER NUMEROUS COMPLAINTS DID NOTHING.

THEN WE GET TO FEEDBACK.....DID YOU KNOW YOU CANNOT FEEDBACK EBAY? TWITTER AND EVERYONE ELSE ALL HAVE A SITE FEEDBACK TAB/OPTION AND THIS ALLOWS FOR SUGGESTIONS AS WELL AS JUST COMPLAINTS. EBAY HAS DECIDED IT SIMPLY DOESNT CARE ABOUT US SO WHY SHOULD WE CARE ABOUT THEM?

CUSTOMER SERVICE ONLY IS FOR CERTAIN PEOPLE AND SELLERS GET A BETTER ACCESS AND SOMETIMES ITS JUST STUPID.

LAST YEAR I BOUGHT A $5 ITEM AND GOT AN EMAIL A FEW DAYS AFTER PAYING IT HAD SHIPPED....WITH A DELIVERY DATE OF SOME 2 MONTHS LATER. WHAT?

I CONTACTED THE SELLER WHO AFFIRMED TO ME THE ITEM INDEED HAD SHIPPED. SO I FIGURED THE TIME ESTIMATE WAS A COMPUTER THING AND NONREALISTIC......UNTIL LIKE WEEK 5 AND NO ITEM. PAYPAL ONLY ALLOWS REFUNDS UP TO LIKE 45 DAYS AND 2 MONTHS WAS BEYOND THAT SO I ATTEMPTED TO CONFIRM A DELIVERY TIME AND GOT NONE...

SO I CONTACTED PAYPAL AND CANCELLED THE SALE. I BEING THE HONEST PERSON I AM, IF THE ITEM ARRIVED WOULD HAVE CONTACTED AND PAYPALLED VIA EMAIL. THAT WAS MUTE BECAUSE THE ITEM NEVER CAME.

SO AFTER 4 MONTHS I REALIZED BY MESSAGE FROM EBAY I HAD NOT LEFT A FEEDBACK...SO I DID> A NEGATIVE ONE, AND OMG DID THIS GUY FLIP. BUT I NEVER GOT THE ITEM. HE ATTEMPTED AN EBAY DISPUTE WHICH IS THE NEXT NIGHTMARE....

IT SEEMS SELLERS CAN DISPUTE VIA EBAY WHILE THE REST OF US ARE RELEGATED TO PAYPAL ONLY. IT TOOK SEVERAL ATTEMPTS, BUT FINALLY AFTER BASICALLY TRYING TO PUSH ME INTO REVERSING MY FFEDBACK (WHICH I DIDNT KNOW WAS POSSIBLE), EBAY REALIZED THAT N-O ITEM WAS SENT OR RECEIVED.

EBAY TODAY IS SIMPLY NOT A TRUSTWORTHY WEBSITE AND WE ALL MUST ACT ACCORDINGLY TO THIS. IT IS HOWEVER A NECCESSARY EVIL.

SHOP THERE WITH A GRAIN OF SALT IN EVERYTHING, AND AVOID VEHICLE PURCHASES VIA EBAY LIKE THE PLAGUE! ITS ALL SCAMS AND EBAY REFUSES TO GET INVOLVED.

ALSO BEWARE OF FAKE SALES AND CHECKOUT PRICE ADJUSTMENTS AS WELL AS SHIPPING CHARGE PRICE JUMPING.

WITH A LITTLE HELP, EBAY COULD BE REALLY NICE. I WONT HOLD MY BREATH.

-KEVIN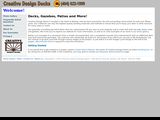 CreativeDesignDecks
FOR STARTERS THIS GUY HAS NO BUSINESS LICENSE AT ALL.

Next up his address is a rental house he owns and doesnt even occupy. THen you should know he never obtains a permit.

IN GEORGIA A-L-L DECK CONSTRAUCTION IS ONLY ALLOWED BY AN ACTUAL GC/GENERAL CONTRACTOR. This man has no GC license. Its scary to me the number of people around that actually rate him well. My experience with him was horrible. HE IS A SERIOUS ALCOHOLIC and will be on site at 7am drinking.

He also goes through 7-8 new crew guys per job. If code enforcement guys come around he disappears. His job site is a fraught with hazzards and perils and dont attempt to take your dogs or children outside.

His final results look ok, but for the money involved you should expect MUCH BETTER THAN OK. In many cases I have found his designs were far below code and would never pass an inspection as far structural integrity.

There are so many good guys with licenses and who obtain proper permits that why would you bother with a guy that has all of this thats BELOW THE DECK?

-kevin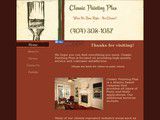 ClassicPaintingPlus
If you were to look up this business say on angies list....

you would see these guys have been a proud member there since 2010! AND YET, there is not 1 single reveiw of them or their work.

Personally I was doing research regarding them as a temporary affiliate wanting to know how they rated and what kind of track record they had.

But you cant find that about them at all and yet it is touted as a business thats painted sometihing like 1000 homes. FOR WHO?

I decided to back away from this outfit mainly based upon this but also in some poor business model things I was seeing that clealry didnt match the ads.

I wouldnt tell some one to specifically avoid this company if you have a need, but please do consider the basic facts and remember always BUYER BEWARE, especially in this day and age.

-kevin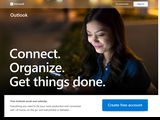 Outlook Recovery
After years of having a hotmail account and liking that....

as millions of other people did....

microsoft did what they always do: screwed it up.

At one point msn/hotmail had more total users then all other email sources combined.

Then when they capped the market and a few people were baited into gmail suddenly microsoft uses an excuse of "we are losing clients" and divestes from the email service entirely....

or did they?

Because a year later it was another surprise for most of us as we open our inboxes....

outlook (preview) version.

AKA OUTLOOK ADWARE HELL.

I had to use an adblock extension on my browser to stop this insanity. Its ads and more ads and my tracking cookie counter was going berzerk.

So I added adblock plus which is an easy extension ad on for opera and firefox. Thats when outlook really gets ugly. My emails page takes forever to load due to it repeatedly attempting to load all the adwares which can not be found.

Also with this newness....

suddenly your email box is attached to everything. One of the craziest option choices I have ever seen now is this: IT NOTIFIES EVERY SINGLE PERSON IN YOUR CONTACT/ADDRESS BOOK EVERYTIME YOU SEND OR RECEIVE AN EMAIL> WTH?

If I wanted everyone to know about my email I WOULD SEND THEM ONE. Gee. This is NOT twitter people, there is actually an expectation of privacy in your email account box.

I also dont understand that its a one size fits all apps oriented deal now. This does not work well for any pc.

Next nightmare is keeping up with HOW BIG YOUR BOX IS. There used to be a page count. I had a break point page number that when reached I would begin to purge and clean.

Now its all in one long running format like a twitter page and its BAD. I figure I am well past my page limit but cant tell. I plan to purge anyway.

This of course brings about a real dilema. Young people dont understand the evolution of email accounts, more experienced computer users do. This boils down to reality of not many viable mainstream choices for email unless you become a host.

Moving forward suddenly microsoft is reconnecting with the whole outlook platform and calling that outlook365 in attempting to meld that with windows 8 & 10. Im not seeing reports of that going too well, but then again Im not seeing reports of either windows 8 or 10 going well either.

This is looking as if the age of the pc and possibly the internet is winding down. Every technology has its curve. Usually signs of its late life is when everything about it is only on a trial basis and is constanly adding crazy features that people dont use.

This is a sign of the times maybe, but I did expect more.

-kevin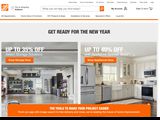 HomeDepot
Heres the thing people and please don not forget this: WE ARE NOT TALKING ABOUT THE DO IT YOURSELF /CONTRACTOR SUPPLY STORES.

We are talking about ONLINE SHOPPING. That is one of the stupidest things EVER.

Heres how I came to that conclusion. I AM A CONTRACTOR and this year began to do estimates BASED UPON THE ONLINE STORE PAGE PRICES.

That was/is a total mess.

DID YOU KNOW THAT 1/2 OF EVERYTHING YOU FIND IN THE ONLINE STORE IS N-O-T AVAILABLE AT ANY ACTUAL STORE?

You try going into a Home Depot to get a tool or material component that you had looked at the night before and figuring it was AN EVERYDAY ITEM.....

and after a tormenting search in the store you discover.....ITS ONLINE ONLY.

And over a 4 month period it got stupider and stupider as the things I looked up that would be HORRIFIC TO FIGURE AS A MAIL ITEM.......

were the most likely ones to be online only.

I am talking about EVERY DAY, sell hundreds of weekly tools and materials....LIKE CERTAIN LUMBER.

I did a design for a deck and went to the store to pick up the lumber for the plans and guess what....

IT WAS ONLINE ONLY> REALLY? How are you gonna buy a pickup truck worth of pressure treated planks in CYBERSPACE? Am I building a website of a freaking deck.

IF THIS WAS ONLY FOR ODDBALL ITEMS, SPECIALTY TOOLS, PROMOTIONAL SPECIALS and such like, it would be fine.

Instead its a mess of idiocy.

-k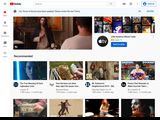 YouTube
A few years back this college kid named Chad Hurley was talking to some friends about all the NEGATIVES ABOUT ONLINE VIDEO SITES. (So you know, NO youtube was NOT first).

In the midst of that came the idea and framework for another approach to online video and combining that with SOCIAL NETWORKING.

In 2005 the birth of an entire new generation of online websites and it was grand.

You got to BUILD your own page. Have your own commentary and announcements. You got yo host your own videos.

And the grand slam for many was that you could become a youtube partner and earn money. People did this by the thousands. Then hundreds of thousands. Then the MILLIONS.

At one point in 2011 actually 2 BILLION people daily were logging in to that site.

SO THEN, WTH HAS HAPPENED?

In fact today that daily sign on number is WELL UNDER HALF THAT and may not even be reaching 100 million anymore.

If any other corporate entity THREW AWAY 1.5 BILLION CUSTOMERS....there would be hell to pay.

NOT AT YOUTUBE WHERE GOOGLE INC IS LORD. Google Inc is chaired by a devout Muslim named Salar Kamanger born in Tehran, Iran in 1977 and who was specifically recruited by Google Inc to help enforce RESTRICTIONS OF MATERIAL ACCESS to all those in Arabic/Muslim countries.

His job at that was so successful that he was promoted to undertake a much bigger and darker project: CLEANSING YOUTUBE OF ALL INFORMATION SHARING AND SPREADING OF "RUMORS" REGARDING THE NEW WORLD ORDER GLOBAL AGENDA.

And this he did via a brand new interface at youtube code named "COSMIC PANDA".

This permanently ended EVERY SOCIAL BENEFIT & FUNCTION AT YOUTUBE officially in February 2012 on what major account holders there refer to as F'D UP FRIDAY the 21st.

You can NOT email anyone inhouse at youtube. You can NOT have your own home page. You can NOT design your own profile. YOU CAN NOT EARN MONEY unless you are a major corporate player and in the past 2 years everything is suddenly for sale at youtube:

RIGHTS, PROFITS, CONTROL.

And for the everyday person you are screwed.

Personally I have 2 very significant channels at youtube and the only reason I have not closed those is:

a major loophole the site uses to take your former channels, and reinstall them under "archive channel" and then Google Inc retains ALL CLAIMS AND CONTROL OVER Y-O-U-R MATERIAL.

So even alot of middle sized players are gettin screwed. In 2012 MULTIPLE RIGHTS LAWSUITS WERE FILES IN BOTH THE US FEDERAL COURT SYSTEM AND THE WORLD COURT all claiming stolen content, MASS PUBLIC FRAUD, identity theft, and other issues.

The US Federal Trade Commission was set to file many charges against Youtube LLC & Google Inc on these same grounds and then the White House intervened on the grounds it would be a bad public sign.

I dont know why. I work with bands and music artists. Suddenly KNOWN & ESTABLISHED BANDS LIKE SAY....Journey, who had a Youtube channel was having THEIR OWN CONTENT CLAIMED BY GOOGLE & VEVO.

VEVO is a Sony Enterprises function in cooperation with Google Inc. CLEARLY A MAJOR COLLUSION.

In 2011 I would have easily given Youtube a 5 star rating. Now its a 1 because THAT IS THE LOWEST.

I hope this serves as an actual information and history to the many people who used to use Youtube everyday and cant/done anymore.

Its all a matter of POLITICS, BAD CORPORATE BEHAVIOR, and really poor public consumer rights enforcement.

This all underscores the fact that Barack Obama, despite being a man of diverse racial origin and despite him claiming to be a Democrat which have historically been the champion of PUBLIC ISSUE AND RIGHTS....

aside from that this man has overseen the worst PUBLIC RIGHTS ENFORCEMENT OF ANY US PRESIDENT IN THE MODERN AGE.

By the way, you may actually find some videos still lurking around Youtube that goes into details about this president and his anti consumer/public war.

They are there, they now just are drowned out by all the COMMERCIAL AND AGENDA PROPAGANDA CRAP.

-k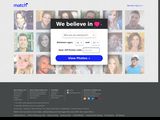 Match.com
This site is rife with fake profiles and complete with a fully automated system that on a clocked timetable will auto notify you of messages and contacts which on most cases if you attempt to go to that profile you discover it doesnt exist.

In 2015 the plot thickens as OKCupid was fully thrown into that mess early in the year and mid year news came out that OMG POF/Plenty of Fish and Tinder were being absorded into that cartel with Ashley Madison reported to soon be following.

I have had an account with several of these mostly for investigative experiences to research if the negative claims had merit.

What I am finding is a very poor state of affairs. What really gets to you is that there are actually MILLIONS OF PEOPLE who want these sites to have some level of legitimacy and who would pay for that to be the case.

However instead of being anything like a consumer favoring enterprise......

all of these seem to be real game players. Its frustrating to many many adults who are educated and wanting in many cases just to find real people to talk to with a posibility that something more could result.

I am highly in favor of all these sites and indeed the entire industry being under some form of regulation. Having a free internet does not mean its just wild wild west as far as any consumer rights and regards are concerned.

In my experience, after a long term involvement with match.com......

My entire sentiment was to break out the matches and set the thing on fire.

-k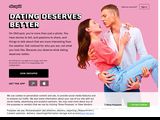 OkCupid
This site has SOOO many posibilities but the issues keep getting in the way.

It has a great base of real people lurking.....

and that is the best & worst of everything. I am on my 3rd account go- round. HAd to close 2 previous ones due to issues and aggresive behaviors.

This site has the most STUPID site ban process ever. Its beyond stupid.

EXAMPLES:

1) women complain about getting all these in their inboxes = :)

And yet they are the worst offender to do that, hmm

2) many hookers there and DONT DARE SAY ANYTHING ABOUT THAT> because I guess they are payin the okc light bill.

3) WOMEN DO NOT UNDERSTAND THAT SITE AT ALL.

I was censored by admin because a woman complained that I WAS USING SITE FOR OTHER THAN SERIOUS RELATIONSHIPS>>>yes I was and am> SEARCHING FOR= FRIENDS, EVERYBODY, EVERYWHERE

So whats her issue?

There is an entire under the table social thing going on there too. Lots of ADULT things if you know how to get there, but DONT TRY THAT< because the whole system is arranged for THEM TO FIND & APPROACH YOU.

You do it the other way around and you will be flagged and banned.

I do find merit in the site and if you enjoy reading good writing, the profiles there will keep you busy and be rewarding. JUST DONT START MESSAGING PEOPLE.

The bottom line for pkcupid for all the new comers is this: ITS A SITE FOR BEING SEEN. There is an elite grouping of people who were selected and allowed IN to that grouping. If you are there, well okc becomes an entirely different website than the one seen by the UNDESIRABLES.

This goes for males & females.

If this site were to make just a few changes, it could be the best social site going. I SAID "IF".

-k
kevin Has Earned
80

Votes
kevin hasn't received any thanks yous.
kevin doesn't have any fans yet.
kevin is Following
1

User
Similar Reviewers on Sitejabber