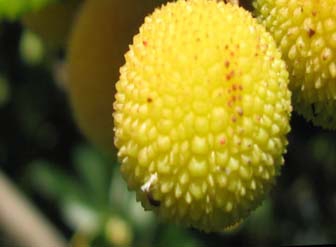 Kevin C.
4

Reviews

7

Helpful Votes

0

Thank Yous
Experience: Shopping, Computers & Technology, Business
Member since December 2018
Reviews

4

First to Review

0

Votes

7

Very Helpful

7

Funny

0

Fraud Buster

0

Great Find

0

Well Said

0

Thank Yous

0

Fans

0

Profile Views

2,491
Gearbest
12/20/18
• Updated review
I have just cancelled one of my orders as the item was not in stock and it would have led to me waiting an extra month waiting for my product. I have to say though,Terry the customer rep was great and all went well in that respect and I promptly received my refund.
The 2 biggest issues with Gearbest are 1) The usability/functionality of the website and 2) The ability to contact customer support in a timely manner.

Firstly the website. There are way too many glitches. Click on an Icon and you are taken somewhere else. Logging in is an issue. Tracking your items mostly does not work. Sometimes it does but not often. If an item is not in stock the buyer should be told before making the purchase, simple really. I tried to communicate these issues to the reps but all they kept asking was to send screen grabs. Screen grabs will not show you the issues I talking about!!!!! It is not my job to show you the issues with your site. Just get a couple of your employees to sit and work with the system for a while as if they were a customer. Easy. They get paid for their time, I do not. In professional terms it is called "testing".

Secondly, contacting the customer support is a joke. A lot of these websites seem to be investing in AI technology or bots to use an other term. All it is is an automated version of the FAQ page which on most oh these sites is terrible anyway. You need to know how to speak to the bot to get any kind of reasonable response. Mostly, it is just groundhog day. Way to much time and effort required. When I finally got in touch with a person they didn't even answer the questions asked and answered questions I didn't ask. Then they repeat the same request to send screen grabs. Screen grabs do not work in my case as they will not show you the problems I have highlighted. Again, too much time required and not my responsibility.

For these reasons I cannot trust a site that cannot even get the basics right and do not understand that all us buyers want to do is make a purchase, receive it and then forget about Gearbest until our next purchase. No customer wants to get bogged down in a quagmire of communication that is not being listened to in the first place.

In summary, I will not be making any more purchase with Gearbest for the foreseeable future. I will be watching and checking to see if the issues mentioned get fixed. The site has potential, good value items and some good features but it falls down with the basics. Your website is your store, if it doesn't work right, your store doesn't work right.
"Website & customer service needs serious improvement!"
12/16/18
• Previous review
I am a new user of this website. I visited as I saw it recommended on you tube by a Vlogger. I made several purchases in one go.
The website is very hit and miss and the functionality is terrible. There are more glitches than I have seen on any other site. Randomly tabs do not work and take you to the wrong place. Getting information on shipping/orders is very difficult. Contacting anyone in customer service is almost impossible. I spent 3 days trying to contact someone and they were no help. Gearbest really need to invest in someone to come in, test and sort out the functionality of the site. These issues alone will drive people away in droves. Not to mention the inability/difficulty in contacting customer support.

On the plus side, my first item arrived super fast and in good condition. I will wait to see if get my remaining items. I will not be using this site again based on the issues mentioned above. A loss to them as I shop a lot online.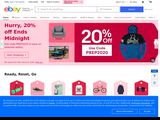 TAYLOR HAMPTON
I love Ebay, I spend hours on it almost every day. However, I am going to give my 2 cents worth on the downsides. Their website could be drastically improved. There are a lot of issues with searching for items.

For example I live in Ireland but when I search for items with shipping to Ireland items that won't ship come up in the search. This slows my search drastically. It is very easy to get caught out on shipping too. When you are doing your search items have a shipping cost at the bottom of the add. When you click into the ad this could change drastically. Also the shipping charges are very often excessively high. I can almost always beat there prices as a private consumer with a courier than they charge and by quite a margin.

When purchasing more than one item from a seller, the price for shipping often goes up at the same rate. This is sharp practice in my opinion. I also take issue with navigating the after sales/customer service side of things. It is very frustrating and you would need to go on a course to figure it all out.

All in all, I am happy with Ebay. I cannot wait until they extend the full buyer protection beyond Pay Pal. A very welcome development indeed.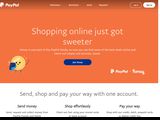 PayPal
I love the concept of Pay Pal. They make online purchasing, making payments or just sending funds very easy and almost hassle free. Where they let them selves down is the customer service end and I suspect some not so straight up practices like withholding money from hitting your account etc. Navigating the complaints process is difficult and you would nearly need to do a 1 day course to figure it out. I would love to see some real and viable competition to them however as competition drives improvement, as well as choice for consumers. I would also like to see more transparency & oversight. There are some real horror stories online which prevents me from leaving any funds in my account.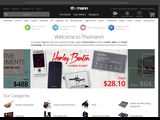 Musikhaus Thomann e. K.
I can't speak highly enough. Always great prices and fantastic choice. Their website works like a dream and they are constantly updating and improving it. Shipping is fast and everything is extremely well packaged. The chances of something getting damaged during the shipping process is truly minimised.
But where they truly shine is the after sales customer support and the pre sale advice & after sales advice. My one critique is simple, if a product has or is getting a bad reputation? Drop them like a stone as the mud aimed at them may hit you and your hard earned reputation.

After reading other reviews, I decided this had to be said. I have had issues with Thomann, but not many. I am in Ireland & they are in Germany. When you are shopping that distance away there is always potential for issues to arise. It, unfortunately, takes time to resolve these issues. They will always do what they say. Errors happen. No one is perfect. I do a lot of online purchasing and Thomann, by far and bar none are streets ahead of any other seller online I have encountered in both terms of their website & their customer service.

Consumers need to understand, be prepared for and accept that issues will inevitably arise when ordering online and have the necessary patience to see it through. The question then remains how well do Thomann live up to their promise(s) & resolve your issue(s). They have every time with me. If patience is an issue then find a local shop/dealer and trade with them.
Kevin hasn't received any thanks yous.
Kevin doesn't have any fans yet.
Kevin isn't following anybody yet.