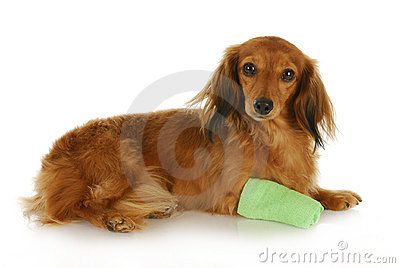 Kee T.
7

Reviews

13

Helpful Votes

0

Thank Yous
Experience: Law & Government, Clothing & Fashion, Baby & Kids
Member since January 2016
Reviews

7

First to Review

3

Votes

13

Very Helpful

13

Funny

0

Fraud Buster

0

Great Find

0

Well Said

0

Thank Yous

0

Fans

0

Profile Views

400
About Me
Online consumer since I've became disabled
How I Can Help
Pay with a credit card that has a policy to reverse charges against fraudulent companies. Companies must prove that they provided the service. READ Return/refund policy.Make sure you can speak to a human being.Estimate return shipping costs(shipping may cost more than the item itself).Read the consumer reviews.My credit union states europeans commit credit card fraud on Americans all the time,so check your statement for reoccuring charges.
Interests
Will return if superb service regardless of prices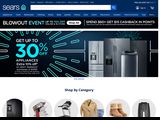 Sears
I will never trust Sears with anything else. Sears warranty might be unbeatable, but receiving their mediocre subpar product, unprofessional workers, and threats from management, Sears is not worth my money or time. Sears stated "customer satisfaction" isn't for the customer to be satisfied. Sears said it means amount of damage approved by the industry that the customer has to live with and still pay full price. Of course all the rudeness started after the 5 day period to cancel the project.

Sears is not a customer orientated company from the the beginning to the end process.

The consultant lied about my counter backsplash just to get me to order a whole new wall backsplash (Sep2017). The countertop installers told me the truth Nov2017 (too late to cancel project with Sears).

Sears kept using a manufacturer with cabinet products called "Forevermore" which came damaged on the 3 different install dates.

Since Sears installers get paid after you sign the order of completion, the installers don't look for imperfections in the manufacturers cabinet pieces. The Sears installers blindly install anything and then ask for your signature and get mad if you refuse to sign after you point out the damaged product.

The 1st installers Sears hired (Nov2017), never installed a kitchen for Sears before. Sears doesn't vet their contractors, they just make sure they have insurance for anything they mess up. The 1st installers used drywall for leveling the floor cabinets, drilled a hole in my hvac system inside the wall, damaged cabinets under the sink, left sink pipe water/sewage in my personal bucket, and left old kitchen outside leaning on the side of my house.

Sears fired the 1st installers and Sears fired the 2nd installers (Dec2017) after the 2nd group stole my property and were verbally rude.

3rd installers (Feb2018), of the new 2nd set of "Forevermore" cabinets, simply installed damaged items blindly again except for one old cabinet they left from the 1st set installed. The cabinets still had damage which they tried to cover up by scribbling a black sharpie marker on them.

Sears stated they're not responsible for what the manufacturer sends. Sears threatened to send remaining bill to collections if I won't pay for the damaged cabinets. Sears eventually amended the contract to change the brand of cabinets from "Forevermore" to "ACC" cabinets (Jun2018) and to do a 3rd cabinet install.

Install of "ACC" cabinets were done Nov2018. Sears was suppose to check over all cabinet pieces prior to setting another appointment date for me and the installers so our time wasn't wasted, but Sears showed up with damaged items again.

All cabinets, regardless of brand, have unstained edges and Sears gave a black furniture marker and a light brown furniture crayon for ME the customer to go fill in all the scraped edges Dec2018. Sears stated that they don't have furniture repair people and it's not their responsibility to finish the product sent by their hired manufacturers.

Jan2019 Sears stated they were ready to correct everything but they ordered the wrong shelves again.

1Mar2019 Sears finally finished without taking care of the edges. I agreed to reduce the final payment by $50 to get rid of Sears and so I can put my dishes off my floor and back in my cabinets.

There's too much to write of what happened but if you ask, I have pictures & emails which was sent to the Attorney General to take my case in mediation with Sears.

Kitchen install takes 3 to 5 days. My undamaged unfinished stained cabinets took over 1 year to complete.

Hire at your own risk. I believe consumers should know prior to spending thousands. You never know who Sears will send to your house but you should know what could possibly happen to you and what to look for.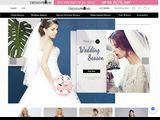 Prestigeportraits
They need to hire professional photograpers for the price they're charging. My daughter's pictures had a shadow on the bottom half of her face in every picture. I told them I don't want that entered into her final high school yearbook. I was told by another photographer that use to work for them that the photographer downloads every photo onto the computer & should have corrected his lighting issue prior to sending out the proofs but he didn't. They actually tried to get me to pay a retouching fee 1st. Months later they approved of the retouch without cost but now tell me they can't reprint the corrected copy prior to it going to the high school for print. Since it should have never been mailed to my house with lighting errors, its only right to let us see ALL the photos so we can choose a yearbook photo. I wouldn't refer their company to anyone. Update: My BBB review got answered by corporate & I received the retouched copy which was HORRIBLE! She went from looking like she had a beard(left side) to looking ghostly with fat cheeks (right 2 pics). 2nd pic is from picture people company. Bottom line, in the end, we did retakes & they did all of them over for no charge. Don't pay for retouches with this company, its a waste of money. Crossing my fingers on retakes
Tip for consumers: I got great pictures with less expensive companies. "You get what you pay for..." doesn't work in this situation if you get a horrible photographer. If you notice its not goingvright, stop & ask for new photographer. Ask them to possibly see it on a computer blown up before you leave so you won't go through this experience.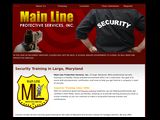 Main Line Protective Services
Main Line Protective company resolved issue today. They have provided the service and apologized for letting it slip through the cracks for so long.

I paid in July for a service & over 3 months later they still haven't provided the paperwork to start security background check. Then I found out from Elite Security that it only costs $50 & they charged $150 for a service not provided. An approved background is a difference of earning $35 an hour instead of only making $14 an hour. The owner should have simply sent the email in July since a background check can take 3-6 months. Then while you're doing all the other qualifications, your security background check is in the works. Now it's 3 months later & still no email. The owner Holmes keeps saying she's going to send it & never does. She also won't return phone calls either. Go to Elite Security where they charge $50 for a background check & a $100 to expedite it if you want to work for homeland security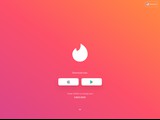 Tinder
They need to not mandate a Facebook account. I constantly have problems with FB & this means I can't communicate with my matches on Tinder. I don't even use FB because of its issues & hacks. Now people think I'm blowing them off because I can't get back into FB which means the matches are left without knowing I'm not neglecting our conversation. There has to be another way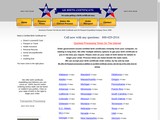 USBirthCertificate
They don't tell you that they are going to charge you $49 to file on your behalf with the real agency & that the real agency is then goung to charge the actual cheaper price for the real service. It is illegal for an agency to sign on your behalf for official documents. I called the phone number to speak with them to send the funds back & the male who answered was unprofessional & disrespectful. He kept overtalking me stating that he didn't care what the real vital agency stated & that their site stated they would commit fraud to all customers. Then he put me on hold when I was talking to him, came back to the line & said he put me on hold so I could read their complete site. Then when I tried to talk again, he cut me off & put me back on hold again. I have the recording of this scam illegitimate agency. Customer service at a legit site would not have such outlandish behavior. Dispute charges since by law they cannot sign on your behalf, warn others & have them call the local phone number of actual state you're requesting through to ensure you're ordering on legitimate website.
Rosegal
What they advertised for the coat ordered & what was actually sent are 2 different qualities, materials & color. Then they won't speak to you on the phone.

But today they finally agreed to refund me for the coat. I'm glad they are finally taking responsibility & providing the type of service that would make a person want to return as a customer. You never want to feel swindled & after ongoing dialog & pictures, you now have a happy consumer
Kee hasn't received any thanks yous.
Kee doesn't have any fans yet.
Kee isn't following anybody yet.
Similar Reviewers on Sitejabber
Sears used to be the best. Not so much any more. Over the past 6 months I have had cause to...