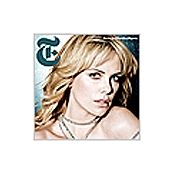 Katie W.
8

Reviews

49

Helpful Votes

0

Thank Yous
Experience: Clothing & Fashion, Travel, Finance
Member since July 2007
Reviews

8

First to Review

8

Votes

49

Very Helpful

49

Funny

0

Fraud Buster

0

Great Find

0

Well Said

0

Thank Yous

0

Fans

2

Profile Views

1,825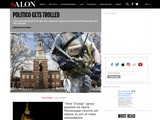 Salon.com
Salon.com is just too liberal to be useful to anyone - I'm all for a diversity of ideas in the press, but I think that Salon.com is sometimes too liberal to be useful. Now, I am a democrat, but I want to know the news and read analysis that is even-handed. Then I can make up my own mind.

For example, today's headline article is about Sarah Palin killing wolf pups. Don't get me wrong, I love the enviroment and animals, but right now our country is in financial crisis, shouldn't Salon be covering the candidates view on that?

I would like to hear more real citicism of democratic ideals, and more thoughtful analyses of polticians and policy. Then when I read a Salon article I can feel more comfortable that I'm not just hearing the democratic party line.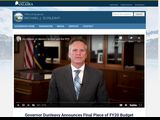 Governor Mike Dunleavy
John McCain & Sarah Palin must think women are stupid - Even John McCain knows that his greatest weakness is the economy. And because the economy is the #1 issue on most Americans' minds, you might think John McCain would choose a VP that is knowledgeable about economics. But no. He has chosen Sarah Palin, a former beauty queen and mayor of a town of 7000, in a solely political move designed to attract female voters.

Contrast this to Barack Obama. Obama knows he lacks McCain's foreign policy and legislative experience - so he chooses Joe Biden who may not help Obama get elected (he's a senator from Delaware) but whose experience will help Obama govern if he is elected.

I was a John McCain fan. I think he is a good man, but I also think this election has caused him to stray from his independent and honest values. I am a woman, and I did support Hilary Clinton. I was open to voting for McCain, but his purely political move of choosing Sarah Palin as his VP, has cost him my vote.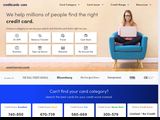 CreditCards.com
Helpful way to compare credit cards deals... - Very useful site helps you find the best credit card deals by APR, rewards, cash back, and balance transfer rates. Great for sorting through all the credit card advertisements I get in the mail =)

Btw, I'm usually skeptical of these sites because they are often biased by affiliate deals, but I think this site is honest (the CEO went to Harvard! http://www.creditcards.com/about-us/leadership-team.php )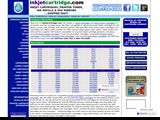 Inkjetcartridge
Decent site for printer ink (and I'm re-posting a 10% discount code) - The refurbished printer cartridges here seem to work better those from other sites. Also, credit Annice with a 10% off code -- just enter DISCOUNT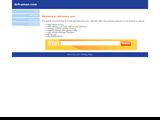 Dcfcunion
Worth joining the fan club if you like Death Cab for Cutie - For $30 you get:

--Decent quality t-shirt
--Record with 2 unreleased songs (not their best, but not bad)
--Early access to show tickets (tickets for their most recent show were selling for $250 each in Craiglist)
--Access to a bunch of fan stuff and chat rooms that I never use

All together, it's a pretty good deal. Yay Ben Gibbard.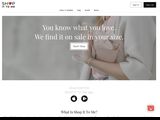 Shop It To Me
Good way to find sales on designer clothes - I HATE sifting through last season's styles that don't fit me on sites like Blufly. Shopittome allows you to specify brands, types of clothing (skirts, jeans, etc.), and your size. Then if anything goes on sale, you get an email.

The downside is that Shopittome emails me a lot of stuff I don't want, since you can't specify specific styles or specific items .For example, if you can it to look for Gucci shoes, but you can't tell it what kind of shoes, so you end up getting sales on any Gucci shoes in size 7 or whatever. But you can set how often you set the email, so I find that in general, it's pretty useful for finding good deals without doing much work.
STA Travel
Great site for travel deals for anyone under 27 - If you are 26 or under you can qualify for most of the deals on STA even if you are not a student (you can easily lie about being a student if they ask you). Before you book your trip on any travel site, you should check here first -- there are deals on plane tickets, hotels, rail passes, etc. Also, some of the group trips are fun if you want to meet other people on your trip.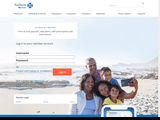 Anthem Blue Cross
Pretty good insurance - I have the PPO through my work, and I'm pretty happy with it. It allows me the flexiblity to pick from a number of doctors, and I'm able to get appointments fairly quickly. I like it better than my old insurance, Kaiser. When I graduated from college I didn't have a job so I signed up for Kaiser because it was the cheapest. In the beginning it wasn't bad, but they always seemed to be rushing me in and out, which made me worry that if I were ever actually sick, they might not take that good care of me.
Katie Has Earned
49

Votes
Katie hasn't received any thanks yous.
Katie Has
2

Fans
Katie is Following
2

Users