Member since June 2016
Reviews

9

First to Review

4

Votes

146

Very Helpful

145

Funny

1

Fraud Buster

0

Great Find

0

Well Said

0

Thank Yous

0

Fans

1

Profile Views

538
How I Can Help
Online Dating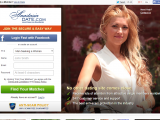 AnastasiaDate
First let me start by saying that there are so many positive reviews when we all know it is fake and scam. Look at the 5-star voters - they have only 1 vote - more about this later.

I have had my first experiences with AG in early 2000s when my profile got stolen from one of the 1st local online dating platforms - if you dont know how their system works with Pay-per-letter (PPL) than you can easily fall into the trap and get interested in pictures.

How does it work: they hire paid translators who are writing with you, they have some info from the girls and use them. If you address a meeting - 2 things can happen:
- the profile is fake overall, a meeting will never happen and you will get lame excuses
- if there is a real woman behind the profile, she will be briefed about the correspondence, a translator is always with you and you will loose money for a trip, no relationship whatsoever. The girl will probably tell you that "she trusts the site and wants to continue their communication there"

Big question: why is AD.com still on the market if it is all fraud - that is a very interesting question indeed. Their GTCs seem to be well adapted over the years just like A Foreign Affair's. However there are numerous proofs on YouTube, reports on the internet about their tactics - STAY AWAY - you will not only loose money, but time, feelings, hopes - your correspondence there is just for fun and will lead to nothing in 99,99%

5*-star rating voters here: since AD.com made a turnover of over $110 mio / year in 2012, increasing traffic by 220% - now we have 2017 - so it is easy for them to have them create hundreds of fake profiles here and vote.

There is even a Wikipedia article about AD.com you might want to read!

image coming soon
Best-matchmaking
My review is rather simple - just ask yourself one simple question:

Best-matchmaking.com is fishing in a market where everything is about a good, honest and trustworthy reputation - Ukraine Dating business is overall fake (unfortunately) and rumored figures say that more than 90% are working with same patterns and tactics.

The agency was obviously formerly known as katesmodels.com and had mixed but not devastating reviews, feedbacks.

So why would you re-invent yourself if you have a clean reputation which is the main thing that counts?

Just make sure you make the right decision for yourself!

Update: if you come across a dating site review by a blogger which date is now actually before my review here, well - they are close friends - another indication for manipulation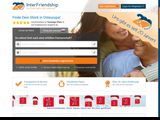 InterFriendship
Interfriendship is a dating site that makes money on selling contact data of women who register there or via agencies.

My experience is that the women are legitmate and real - I had contact with a few of them who have FB, Instagram and other social media accounts.

But, due to this concept they cannot check the intentions of the women though. So I got in contact with a dating scammer on one occasion - after it all ended I reported her to IF and they did not remove her like other sites did where this dating scammer also had her profile posted.... I sent them a message which is even defined in wikipedia as dating scam.

Of course they did not remove her as they gain money on her good look and their excuse was rather blind than seeing the obvious evidence.

Due to this fact they only receive 2 / 5

image coming soon
BeHappy2day
A while ago I had an account there when the design of the site was different. A few months ago I opened a new account because I found a woman with whom I had already been communicating and found her profile on other sites as well. So I started a test messaging her on a few of these sites - every letter back from her was different and if you understand a bit how these sites work it was clear - not serious, stay way.

In principal this site works like any other PPL site in EE - pay per letter, write with translators - NOT the women themselves - and only afterwards are involved - if at all. Letters are kept general - once you read the question "Do you agree dear?" it is a red flag where you should start to ask yourself if the communication is real and genuine. Just ask in a letter: "Do you prefer black or white" - probable answer "it depends on my mood, do you agree dear?" *sarcasm off*

After all, please make up your own mind - reviews here are only a recommendation and reflect a personal opinion - but if 8 or 9 out of 10 ppl say, stay away it is a good indicator.

Without any offense - the positive reviews here for Behappy2day are coming from users with mostly only 1 rating - *nothing more to add*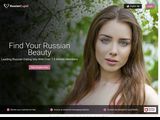 RussianCupid
I have been a member there for a longer time and have had mixed experiences - good and bad. The Cupid network contains niche sites for Latin, Asian, African, Russian, Ukraine and International Dating

What I have learned... and I speak from my personal experience and opinion only:
- Many profiles seem to be from real, legitimate women, but many are up only for a short period of time and even less profiles are verified / have the "Verified" seal
- I have made good experience with some ladies and profiles there - have them on FB now or somewhere else. But like on any "open" website with profiles and especially with those in Eastern Europe, there are many fake or not so serious - also women can be time-waisters
- I think it is not possible for the network / service provider to check every profile - but if you report some, unfortunately I had to do so in the past, they act very quickly and strict - these profiles are removed pretty soon
- I met a woman in personal from another dating site who even had 2 Platinum Membership on the network there but was a scammer - BUT after reporting my story she got removed immediately on both sites despite her platinum membership
- dont believe any mail immediately, many profiles are reported within hours and are then removed, disabled, etc
- if a profile has no picture, is new and you get a message you should contact them directly via email --> forget about it, in 99% it is scam. These profiles typically disappear within 24hours
- if a woman looks too good to be true, then be careful and if it is a new profile wait 24hours - if it is still up chances are better
- still sometimes there seem to be profiles who message you or show interest to just have you upgrade your membership - this is a subjective impression though - but this experience I even made on other big global players

Through time I started virtually (unwillingly) testing many online dating platforms and still have my profiles on the network - sometimes only upgrade for a month.

You can cancel your membership right afterwards as it is a recurrent payment but your membership is still active and you can use all features of the choses package.

Conclusion: Like most international dating sites with open registration, there are good and bad ones. Dont judge any in general - just ask yourself if it is realistic. Follow basic rules:
- use your brain and stay realistic
- if it sounds too good to be true it is not true: like a 24yr old playboy model falling in love with you on the second message
- dont fall in love with pictures
- go for Skype or WhatsApp/Viber

As always I say: this is a personal opinion and experience, read them and choose the information you want from it - then, make up your own mind
AllTVerLadies
I created a profile there a while ago to see what happens - it came as expected: within 24 hours I have received tons of letters and whenever I am online I get spammed with chat invitations

But there is no info in my profile - nada, niente - still girls "fall in love with me" or address me with "dear...." The software looks like it has the same features like anastasiadate.com and we all know about their reputation and tricks.

Make your own opinion, but stay aware and don't fall in any trap - every buck you give them is a wasted one...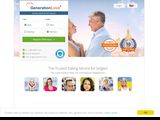 GenerationLove
After being there a member for some time, it turned out to be nothing but the same you experience on other of the big sites, like AFA/loveme.com, AD or similar Russian / Ukrainian dating sites. They even share same profiles - letters are kept general so that you open them again and you still have hopes.

If you ever read the sentence "Do you agree dear X", then run and save your money - it is a clear indication that they just want to get the conversation going. In principle you are writing with a translator - the ladies truely exist, but they are not writing the letters themselves.

The company running generationlove is based in Germany - if you google reviews and experiences with the generationlove you will find some review sites that are run and registered by the same company - so they write their own reviews.

Another big ca$h machine... again, stay away and save your money!

image coming soon
DreamConnections
Update Spring 2018: After more than one year of research about dating in UA and EE this review needs a final update.

DC's intentions might be more genuine than others but for months they had & still have known scammers in their database. After all there is hardly any chance that DC does NOT know about this fact and the whole Nikolaev dating scene - Nikolaev is nicknamed "the city of scam" among insiders

This has been documented pretty well by an organization - so his database is a mix of paid pro daters / scammers and maybe(!!) some legitimate women. If you are lucky you can find her on their events and there might be genuine success stories - but why would you want to pay thousands of $$$ for something that might just end up as an illusion.

Original Review:
DC has one of the better reputations in the whole jungle of dating agencies with Ukrainian beauties and they have a different approach as well. What I like about DC though is their very open and honest information policy of their work like hardly any other agency - you can find tons of YT videos, interviews and all of them feel real & genuine. They wont give your information to the ladies of your interest until 3 weeks before their tours begin. Of course you see the profiles and the pictures of the lady but you dont get in contact with them before.

The question you should ask yourself is: are you ready for this kind of dating as it is completely different when you start off with PPL (pay-per-letter) sites. This shall not sound negative but you simply have to be the type who likes this. You pay like 5k$ / group tour or 8k/ individual tour before meeting your lady - not a small amount, right. On the other hand ask yourself - what is better? Losing months or even years writing letters, sometimes dubious chats .... or .... meet somebody in reality?

Personally, it was absolutely not my style in the beginning because I dont like "blind dates" and wanted to be like 100% sure with letters before going on a trip - but this apporach is too complicated and wrong actually imho - this is an individual decision though, you should take this type of dating approach into consideration! I realized that PPL sites mainly lead to .... "exactly nothing" rather than wasted hopes, money and especially time which becomes a even major factor when you have tons of responsibilities in life and you get older (I am now in my mid-40s)... you have to get on a plane and fly over to meet in person otherwise you will create illusions, fall in love with pictures and if after months you really meet in 1 / 100 cases you will be disappointed because nothing is like it is compared to the picture created in your mind.

Update May 2017: I have to update this review a bit again - why? This whole (online) dating scene is big business good agencies have to pushed - no, there is no guarantee that DC gives you 100% success - why, because you get acquainted with the ladies, not them - it is your search, prepare yourself, inform yourself - be ready and be there! Then you will succeed!
VictoriyaClub
Interesting that there is no review yet about this site - I recently signed up there, met a woman which I knew from another site who typically "recommended" VC as the better option. Of course I was warned and it proved in the end to be true.

What you can do there:
- text chat: they will try to lure you in chats with messages like "Do you like 69", "My clit needs your tongue" and "have you ever seen a girl pleasuring herself" - I got screenshots to prove that. sending pcitures in chat cost 5 credits, 1 credit per mins
- video chat: I did with her and she was real, but I noticed that she was working with more than one screen because her eyes were always shifting between them. When it was obvious that there is another man waiting for her in chat, she cut our chat short. cost is +1 credit to normal chat.
- there is an option to "Buy" a girls contact data after some time. But you need the "permission" of the woman. My contact said, she had an old computer (so no Skype), she does not know what WhatsApp and Viber is and only has an old phone - so no smart phone in a country where they all have iPhones.
- when I told about my plans to come and visit suddenly there was "a lot of work coming up from her boss" during the time I am there. "I prefer live chat" was the end of the line.

I also had other fun chats with women - but do not expect to meet any of them, they are not fake but paid at 99%. I have a screenshot from an ad hiring girls with "model" quality for big chat sites.

Be sure that you aware of the fact that you will probably never meet any of the women you chat with - it is a cash machine but not so expensive - 40$ 140 credits
G hasn't received any thanks yous.
G Has
1

Fan
G is Following
1

User
Similar Reviewers on Sitejabber
I have joined this dating site over 3 years, and I just came back from Ukraine two days ago, I...
I have joined this website for almost two years and spent hundreds of pounds on it. Last Friday,...