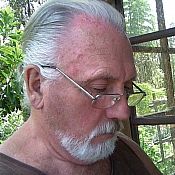 JT E.
6

Reviews

16

Helpful Votes

0

Thank Yous
Experience: Business, Hobbies & Interests, Finance
Member since May 2017
Reviews

6

First to Review

2

Votes

16

Very Helpful

15

Funny

1

Fraud Buster

0

Great Find

0

Well Said

0

Thank Yous

0

Fans

0

Profile Views

387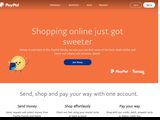 PayPal
My PayPal debit card expired and I did not receive a new one which has been customary for the last 15 years of my membership. When I contacted customer service I began getting automated letters advising me that my address was incomplete. I checked my account and it was complete so I responded accordingly. And then the automated letters start coming with a different name on each one. With each email, there was a different id code with instructions to go to the resolution center. I did that and continued to get SORRY WE CAN'T PROCESS YOUR REQUEST. The latest AND THE LAST ONE is PP-006-648-200-973
I finally decided there is no living person actually working in their customer service.
I know this will come as a shock to PayPal, but I can actually survive without using their card. So BEWARE if you have a customer service inquiry you are in big trouble with these incompetent beggars.
Tip for consumers: PayPal has become so large they are obviously out of control so, if you must contact them, prepare yourself for a long grueling ordeal.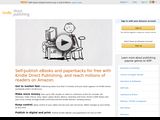 Kdp.amazon
If you've suffered the frustration of trying to publish that manuscript sitting on your desk, definitely consider KDP Kindle Direct Publishing. If you have a printing/graphics background it's a breeze. If not, they will help you through the process. Read everything they provide before you begin - they have lots of it. There is a learning curve but worth the effort to see you book publish around the world. I begin by publishing my book as a paperback on Create/Space who provide a button to move over to KDP for publishing of the ebook. Check out all the programs KDP provides in addition to publishing 'KDP select' in particular. If you're a new author, take advantage of this offer. Ciao.
CreateSpace
I've read the reviews here about CreateSpace and was surprised at some of the negative reviews. I've published eleven books and the quality of the finished books has been consistently excellent. Granted, I do all my own work from cover design to interior set up so the cost is zero. The choices available for the size of the book as well as the preformatted interior blanks makes the job extremely easy. Help is available but I've never had to utilize it so I'm not familiar with the costs involved.
There was one incident where a signature was omitted in one of six books ordered. I notified them and within days I not only had a replacement copy but they also included an extra copy at no cost to me. Working with CreateSpace has been an amazing experience especially their distribution which is worldwide within days of publishing.
Tip for consumers: If you have a graphics background you can sail right through the process of producing your own book. Knowing someone who has used this service before can be very helpful as there is a learning curve for the first time users. Photos are coves of recently published books.
Short Stories 101
I was a member of this site for about a year; posted over 70 short stories; received an inordinate number of hits and minimal reviews. And then, the other day one of my stories which had been posted weeks earlier was blocked for inappropriate material. The complaint came from Google which I still don't understand. Why was Google policing this site was the question that came to mind. I'm very careful about the material I include in my stories - no sexual graphic material - ever. If it's adult in nature I make sure the age approprate is properly filled out. If you have a short story you'd like posted, I'd be cautioius about using shortstories101. If you want to publish a collection of short stories, I highly recomment CreateSpace. My review is on this site somewhere.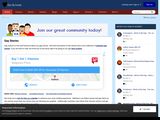 Gay Authors
I joined Gay Authors about a year ago and never posted anything until a few days ago. I posted several stories, one of which was cleared by their moderator Cia. I had some very friendly messages back and forth with this person.
Within several hours after the story was cleared for viewing, I received notification that I was restricted pending investigation that I had violated one of their rules - something to do with double membership. I was not provide with any information nor was I allowed to respond. I was cut off completely which I thought rude and very unprofessional.
Within two hours I received two emails addressed to people I'd never heard of, banning me for life from their site. In essence I was tried and convicted without being permitted any input. It gets better.
After some investigating the computer I was working, I discovered that the names of the two individuals and their email address were lodged in the internal contact list of of this computer of which I was unaware.
They indicated that they would monitor my IP address to ensure that I never contacted them again.
Had they contacted me I would have explained that I am living in a furnished apartment of someone who passed away about a year and a half ago and I have been using the computer that was put at my disposal and obviously belonged to this deceased person..
I had to laugh at the Nazi-like message someone at Gay Authors by the name of Steve, Site Admin. Site Moderation left for me.
One of the last sentences from his triad reads as follows: "...and we will be monitoring your IP address to ensure you don't join again."
I can only gather that they had stored information from the past of the person who owned the computer I was working on and based on that and that alone - here again without the courtesy of communicating with me - made the decision to ban me forever.
All I could think of was this guy Steve drooling into his keyboard that 'he got his man.'
And his final words were even more pathetic.
"We do wish you success on the other sites that you have found on the internet, but, due to your own actions, ours won't be one of them.
Please do not contact us again."
I'd love to ask him why I or any sane person would want to contact Gay Authors after being treated like a criminal.
Tip for consumers: So, any author considering this site should beware of Mr. Nasty.
I've already published 12 books and only went there to share some of my successes. I should probably thank Herr Steve for saving me from wasting my time with them.
The photo I loaded is only partial of their logo.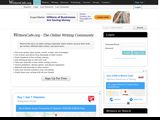 WritersCafe.org
I joined Writer'sCafe about a week ago and dumped about 20 stories and several books into their system. The other day I was browsing through my work and found they had blotted out the word 'bastard' from one of my titles. The fact that some yahoo in the backroom didn't like that word was the first red flag. The fact they didn't have the courtesy to contact me was the second red flag. I was stunned that they would do something like that. i didn't wait for the third red flag, I erased all my work, took my profile down and got the hell out of there.
JT hasn't received any thanks yous.
JT doesn't have any fans yet.
JT isn't following anybody yet.