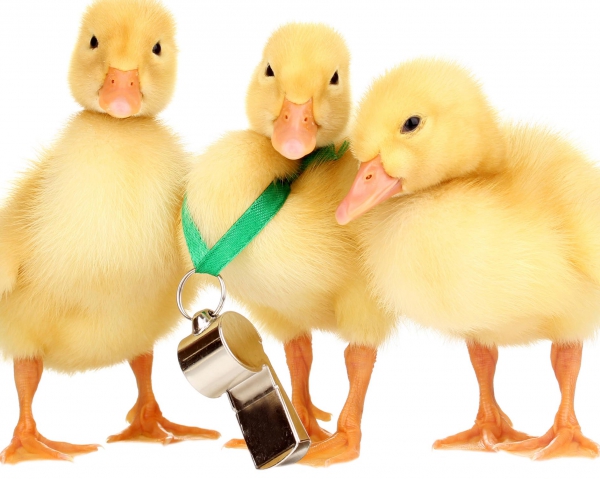 J R.
9

Reviews

41

Helpful Votes

0

Thank Yous
Experience: Computers & Technology, Shopping, Hobbies & Interests
Member since July 2015
Reviews

9

First to Review

3

Votes

41

Very Helpful

39

Funny

0

Fraud Buster

0

Great Find

0

Well Said

2

Thank Yous

0

Fans

0

Profile Views

682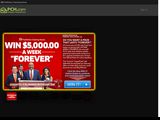 Publishers Clearing House (PCH)
if you play all the games in PCH, you probably will earn an average of 100K to 200K tokens daily even though they do not tally accurately. i redeemed over 150 million tokens for the PCH REWARD sweepstake gift cards and won nothing. these are not even big prizes about $50 to $250 gift cards. i even bought twice from the website and it did not help. i don't really know if the names of the daily winners really exist. somehow, none of them have FB lol. that is a big red flag in my opinion. however, the most you will win on the pch website is about $10 just to keep it legit. i am sorry but based on my own experience, i cannot recommend the site at all.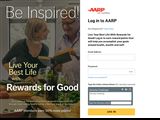 Rewards.aarp.org
You get 75 points for logging in the website daily. They have daily auctions using those points that you earned. Thousands of people bidding for the same item. Here is an example: A $5 GIFT card will cost 24K plus points. You get 75 points daily for logging in. So that means you have to login 322 times to be eligible to bid for the $5 gift card. LOL, not worth it.

Starbucks Gift Card $5
Current Bid:
24,180 Points
Time Left:
02h 11m 22s
Details
Points Only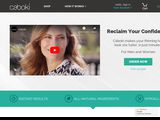 Caboki
i tried this site once to take advantage of the free trial and just paid for the shipping. the company never deliver so i end up paying for the shipping without the product. i did not bother calling their customer service.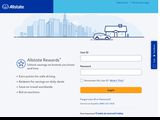 AllStateRewards
it is not really a true reward site. Thousands of people bidding for the same item which is not even worth it. You probably can buy the daily deals Allstate Rewards offer for the same price and not having to use any points through ebay or craigslist. A true reward site will let you use points without having to pay 50% thru 90% out of pocket.
SammyDress
i have the same problem most of you are having. I ordered a bunch of items and paid the expedited shipping. The shirts came after 2 weeks without the shoes. I was told they were out of stock and that is why it was not delivered. What bothers me is, they are still selling the same shoes in their website that they told me they are out of stock It should be marked as "unavailable or out of stock". why take someone's payment to begin with if they knew they are out of stock. The shoes only cost $15.73 but the expedited shipping cost $24.72. i was told it will take 24 hours for the refund to appear in my wallet but it never did after waiting 5 days. They will only refund the cost of the item without the expedited shipping cost and insurance cost which I already paid. I am disputing this issue with my PayPal account and just waiting for them to decide the outcome. I initially gave sammydress.com a 3 to 4 stars, but when I am missing items 4 out of 6 orders, it is not a good experience.

UPDATE 11/27 - i noticed many customers had excellent experienced with sammydress. i can only wish i have 1/2 that experience. i just checked my open ticket with sammydress and still processing 11 days later to get a refund within 24 hours.

T15111615598 Missing item from order# M1511050658104835
[M151105065810****] Processing 11/16/2015 06:57:24 UTC View Details

UPDATE 11/29 - Hello sammydress. yes, i was contacted by your support through email asking me the same questions they asked me on 11/17 if i want a refund since you don't have the item in stock. i already gave my answer documented on the original ticket T15111615598 Order Number:M151105065810****. it is weird that another ticket was created by support without resolving the original ticket i already opened on 11/16. answering my ticket 12 days later does not mean my issue has been resolve. as of today, i am still waiting for my refund and the refund should include the expedited shipping and insurance costs that i already paid for. it is only fair.

UPDATE 12/21 - i finally got my refund sometime last week. it took approximately a month. in my own opinion, i only got a full refund because i got Paypal involve. Sammy dress should really work on improving their order filling process, customer service and delivery process. they could have been a world class retailer.

UPDATE 2/29 - I ordered 3 more times out of sammydress all with expedited shipping. The first 2 orders were very impressive. i got 2 out of the 3 orders within 7 days and the last order took a little more than 2 weeks. However, one of my orders got the wrong shirt again and they sent me a different shirt just to fill the order. i was told to wait until Feb 18 and then Feb 28. They promise to send me the correct shirt with the aforementioned dates. As of now Feb 29, I am still waiting for confirmation. I would bumped the 2 stars to 3 stars since they were able to improve their delivery 2 out of 3 times.

UPDATE 3/13 - unfortunately, i started having problems with sammydress again. i ordered 8 items and inquired 3 days later why my order is still "processing" state since i ordered expedited shipping. i was told that 5 out of the 8 items are out of stock. again, why did they take my payment. i was told they will give me credit instead from the "my wallet". it took another 3 days after opening another ticket why the credit never appeared. now when the credit appeared in the store wallet, i try to use the credit and there is no option to use it. so i opened another ticket and was told that i cannot get a refund from "my wallet". what a joke. i was able to dispute the original charge of $88.43 USD but I had PayPal involved. so basically, the only thing i lost on this deal is time i had to keep opening tickets and my original "s" points. somehow, sammydress does not refund those.

If you are willing to take a chance to get accurate items you ordered, then go for it. otherwise, it is too exhausting keep opening incident tickets with support.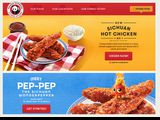 PandaExpress
i go to panda express usually when i am in a hurry. i would prefer this place rather than going to any other fast food restaurant since i spend about the same anyway. i think the food is fairly price in my opinion, especially if you buy the discounted gift cards.
Amazon
in my personal opinion, amazon is probably my #1 pick to order online. sure it is cheaper at ebay buying the same product, but i rather pay that extra $ and get my item earlier. there is nothing wrong with ebay, i just prefer amazon instead due to their prompt delivery.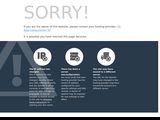 Zbiddy
ZBiddy is definitely a scam site. Go to EBay instead. And good luck disputing any charges from your credit card from ZBiddy. I tried disputing a charge from ZBiddy (w/o my permission) from my Best Buy credit card and they were not able to help as well. So I end up closing my account for lack of support. Funny though, Best Buy keep sending me a new card. They just don't get it, lack of common sense.

I can't believe zbiddy.com is still in business. I would be ashamed just working there and not notifying the consumer of the ongoing fraud.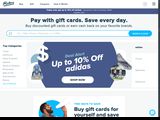 Raise.com
I purchased a $100 gift card at burger king. I was able to use the voucher and the cashier tells me my current balance, however, when i looked at my credit card, I got charged for the same items I bought. Basically I was being charged twice for the same item. It make sense now why raised.com wanted you to call them for your personal info after making the sale of the card through their website. i would not recommend purchasing from the website. I tried calling raised.com customer service and it tells me is, I am caller # 4. After 2 minutes waiting, I am caller # 7. So basically they just keep bouncing you around. Hopefully, my Bank of America credit can help me file the dispute.

UPDATE 8/18 I was able to use the BK gift card. However, I had to go through the trouble of disputing the charges from my credit card and close the account. Once the credit card that I provided was closed, the gift card voucher works fine without issues. So the gift card voucher is valid. I bumped the 1 star rating to 3 stars ratings just because of the trouble I went through.

UPDATE 9/6 - So far, no problem using the voucher ever since I closed my original credit card account. I am now bumping my 3 star rating to 4 star. i will provide more updates as i use the voucher.

UPDATE 10/4 - i bought 5 more gift cards at different times since the website seems to be legit other than my first bad experience. Two days ago I bought a $50 gift card with a new credit card again from BOA. Somehow, I got charged twice again. So basically this is the 2nd time it happened to me out of 7 times. I tried to call the customer service but I was caller #27 (lots of complaints somehow) so I try to get help from email instead through their website. It's been 48 hours and i am still waiting for their response. I have to downgrade the 4 stars to 2 stars for now until I am able to dispute the double charge again. It becomes annoying when you have to dispute charges like this 2 out of 7 times. Will update again when it gets resolve.

UPDATE 10/9 - I finally got response from Raise support yesterday and they were able to drop the extra charge in my credit card. I really like the concept of Raise.com, it is more like the ebay of gift cards. Anyway, updating my 2 star ratings back to 4 stars. I would have given the site a 5 star ratings if I didn't have the issues above.

UPDATE 11/12 - I started selling gift cards at raise.com. The cards sold right away. However, the ACH direct deposit is so slow. I sold a $25 Marshalls (5344) gift card for $17.15 on 11/07/15 and here I am still waiting for the credit in my bank account. With all these current technology, I am sure raise can do a lot better. Oh well, I just have to wait. I am giving the site 3 stars for now until I see further improvement.

UPDATE 11/14 - I finally got the credit of $17.15 as of 11/14/2015. My overall opinion of raise.com is, I am more likely to keep buying and selling gift cards even though they are a little slow on the transactions.

UPDATE 03/12 - i have been constantly purchasing discounted gift cards from raise and had a problem when one of my card balance was zeroed out. customer service was able to investigate and send a refund. i would give the site 4 stars for now until they speed up their total processing time.

UPDATE 12/6/16 - unfortunately, i continue to have problems receiving the physical cards i ordered. each time i call after 2 weeks of waiting, i was told to wait at least 30 days. that is so silly. regular mail only takes 3 - 4 days. Raise do give refunds though instead of filling the cards they were not able to deliver. They should pay the difference in my opinion and fill the order as quickly as possible.
J hasn't received any thanks yous.
J doesn't have any fans yet.
J isn't following anybody yet.
Similar Reviewers on Sitejabber
I have been playing pch since 1992. Never won anything..seriously...I also don't buy their...
All around suckiness. The merchandise is crap--cheesy, cheaply made, totally tossable. S&H...