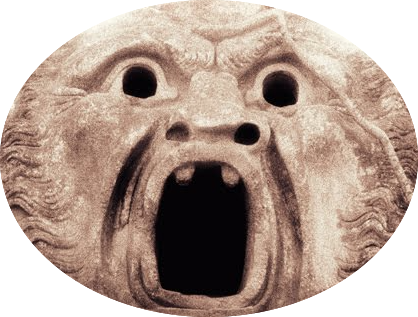 J"OYVEY" P.
7

Reviews

20

Helpful Votes

0

Thank Yous
Experience: Clothing & Fashion, Beauty, Shopping
Member since November 2017
Reviews

7

First to Review

3

Votes

20

Very Helpful

20

Funny

0

Fraud Buster

0

Great Find

0

Well Said

0

Thank Yous

0

Fans

0

Profile Views

932
About Me
Internet shopper like you. Reasonable. I don't have crazy expectations. Just want fairness. What was advertised. Right?
Interests
Handmade Soap, Natural Perfumes, Spices, Clothes that feel good next to the skin.
Sitejabber
There are so many different shops on ETSY and AMAZON too it would be great to review them individually. You can't really trust the reviews on Etsy shops.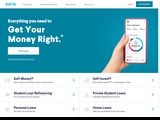 Sofi
When you review loan offers they start with one interest rate. We have an excellent credit score. So there was no excuse to then up the interest rate again after we added documentation. They upped the rate again an additional time before we signed the documents. By that time they exhaust you. BEWARE AHEAD of time you won't get the credit rate they offer. The snail mail option to pay is then added on. They want to know what you think about their website and it's look. They don't care about how you feel about their changing the interest rate.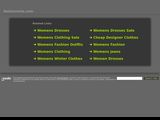 FashionMia
10/17/18
• Updated review
Fashionmia has a history of shipping partial orders with random items. They only provide a return address to China because they know that with tracking it's not worth it for you to pay to return. They are using Paypal's rules against honest buyers. They DO have a USA address. I was turned down twice in my attempt to recover money thru paypal. I even lost in the appeal process. A supervisor would not listen to reason. I contacted the president of paypal on Facebook. Finally I was able to get a hold of their USA return address - use it.
"TRASH BAIT AND SWITCH"
10/15/18
• Previous review
Fashionmia works the paypal system to get your money. Read on if you need some help getting a refund.

From my brief investigation I found that what Fashionmia did to me was standard. They shipped half my order of 6 items never mentioning a back order. Random items, styles, and sized to fill the bag and to be able to provide a tracking number. Not even close to the fabrics pictured or described. When you attempt to contact 24/7 customer service by phone you can only leave a message. If you do get any mail from them it will be to offer you 30-50 dollars to go away. They know when Paypal ask you to pay for tracking to China you will have to pay that amount and that you won't be refunded that 30-50 dollars it costs to ship back to them. Most people take the money not realizing that FASHIONMIA has a USA return address. Nor do they tell paypal. If you open up a case with paypal you will get an e-mail with a chinese return address directing you to provide tracking if you want a refund. They make money using this paradigm. The clothes aren't worth more than a dollar each. So they really are winning. See my other review for their USA return address. You can check paypal's community website people have been trying to get Paypal for years to stop to doing business with fashionmia. I have copied and pasted their return USA address. So you can provide it to paypal because they won't. See my other fashionmia review should be immediately below this one for that Walnut address in USA.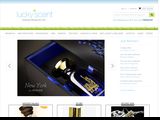 LuckyScent
Recently I got a sample from Lucky Scent that I may send back directly to perfumer. I am suspicious that it was watered down. I don't like all the samples I choose but that isn't there fault. I like the website, that there is a review system. Unfortunately although they have quick shipping, they don't have immediate posting of reviews. I wrote a review and maybe because it was two stars it didn't get posted. I have been buying from them for around 10 years. Some of the samples lately are quite expensive and I should be able to leave an honest review. I don't recall them ever having a store wide sale. Or a coupon code. Or in-scentives of any kind like a free sample draw. I would probably jump ship and order elsewhere because there is a lack of generosity in their business model. Something personal is missing. I hope it isn't the perfume. Will update after I've investigated.

Addendum, since I posted this I found the five star review for the perfume oil I left a review for that they didn't post GONE!! One of the reasons I even trusted and bought this rare perfume oil at almost 60 dollars for a tiny sample was that 5 star review. I studied it and took stock in it and now within 24 hours that I've written to them about the review I left not being posted, that 5 star review is not there. I never thought to take a screen shot or copy and paste it. Really disappointed with Lucky Scent. Maybe they aren't quite as honest as I have thought for the last decade(:
Sugarcandiebeauty
These folks have been in the business of making sugar scrubs for almost a decade. If you love Halloween all year long, fragrances like PUMPKIN and cupcake, they have tons of offers and options to choose from. They are always incredibly busy so I recommend especially during a sale that you buy early and are patient. I always stock up. Halloween, Christmas. Just tons of fun. Great scents. One of my favorite!!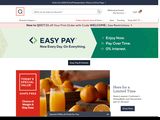 QVC Beauty Box
QVC used to be the bomb they actually cared. They weren't the cheapest but they weren't bait and switch actors posturing a folksy club. Lately they are charging per item for shipping more than ANYONE on the internet. Macy's, Amazon, other internet retailers do the opposite offering an incentive to buy more. I called to find out how they could charge LEGALLY over 40 plus dollars for 4 items? They said sometimes items ship from different warehouses. I said ok fine does that mean you will send a refund when they are all shipped from the same warehouse? This is absolutely illegal. Off to check to see what government agency might be interested.This site outlines calculation of shipping charges - https://thedma.org/resources/compliance-resources/dma-guidance-for-establishing-and-substantiating-shipping-and-handling-charges/
SheIn
You get an e-mail, your items were returned, we put your money in a wallet. A credit.
WHAT? I paid for return insurance for a credit? But I bought my clothes on credit. When you ask for cash, they give you headache instructions claiming money already transferred. CHECK YOUR BANK! What bank? I paid with PayPal. So I open a dispute and Shein says with a shotgun to my head, that they won't give you money the money they already claimed they gave you until you close the dispute. PAYPAL was horrified this is against regulations. Here is a copy of what happened when I went to contact SHEIN this is there customer service -

Tiffany
20 days ago
Dear customer,

Good day!

This is customer service from Shein.

We find you opened a dispute for your order on Paypal.

After checking, we have refunded to your wallet on our website for your return, have you checked it? Please cancel the dispute, and we could refund to your paypal if you don't want to be refunded to the wallet.

Looking forward to your early reply. Have a nice day!

Best regards

19 days ago
Please refund my money Tiffany. I am very uncomfortable with this process I don't understand what more you want from me. I paid for return insurance, I returned the 3 items the next day they were in the mail, and you keep my money for credit? I will cancel PayPal when you refund my money.

Tiffany
17 days ago
But we find that you used your Shein wallet on 2017/10/20,now we can not refund again.

1 day ago
I have not used my wallet and PayPal shows no credit.

Tiffany
19 hours ago
Dear customer,

Would you like to cancel the dispute and we could refund to your paypal?

Have a nice day.

a few seconds ago
Tiffany you said you already refunded the money. You lied to me and are holding my money. YOU KNOW VERY WELL PayPal will not award me money you have refunded. I will not trust you I trust them. You and SHEIN have lied to me. You said you already funded my money and I should check the bank. Items returned a month ago.
J hasn't received any thanks yous.
J doesn't have any fans yet.
J isn't following anybody yet.
Similar Reviewers on Sitejabber
I've been here since 2014, writing the occasional review when things really "get to me". Today,...
It's not easy to find out what we want in same field and in different countries at the same time...