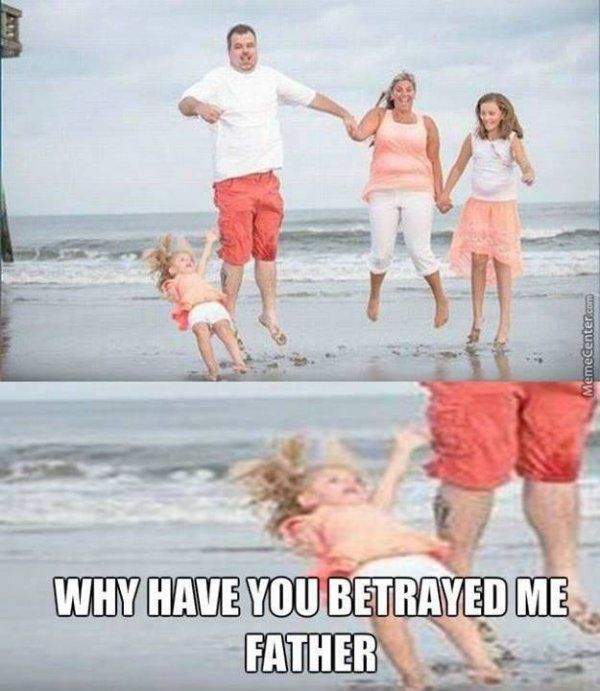 Joseph"You can call me Wan Solo. Or Joe. Actually just called me Joe." M.
5

Reviews

16

Helpful Votes

0

Thank Yous
Experience: News, Hobbies & Interests, Art & Design
Member since March 2014
Reviews

5

First to Review

3

Votes

16

Very Helpful

16

Funny

0

Fraud Buster

0

Great Find

0

Well Said

0

Thank Yous

0

Fans

0

Profile Views

925
About Me
I'm a junkie for new websites and I think that the experiences that you have are at each are valid. A compilation of these experiences can better help the website to improve, and in tern the customer gets a better experience.
How I Can Help
I really like conceptual products. I think it's inspiring to see how people think that world will be shaped with out limitation.
Interests
(Insert everything that Julie Andrews said from The Sound of Music) Haha naw, I like Ribs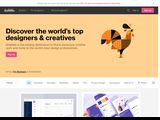 Dribbble
Pros: Very inspirational
Exposure to many great artists
Easy to navigate
Very organized
Great networking tool

Cons: Nitpicking - but I wish that more designs were featured on each page. A tile layout I think would work wonderfully.

Summary: Dribbble. Its like Wiiings. A jolt of energy, Its like Ron Burgundy doused in panther yellow water. Ok I digress, but this is a really wonderful site that has an endless supply of images for you to peruse. I truly believe that this site really can inspire you in a multitude of fascists. Whether you are stuck on a book idea, or a math problem is crushing your brain. It's amazing the places you can find the answer you are looking for. And sometimes answers to questions that you didn't know you were asking.

DRIBLE, DRIBBLE, DRIBBBLE

My first experience with Dribbble was when I was designing an app and I couldn't find a way to make it look textured. Yes, you are thinking, "Just go to youtube stupid!", but I wanted to just see how other people were doing textures, (I was really looking for noise, but I didn't know that's what it was called). Eventually I stumbled upon some pictures that still influence me today.

I can't say enough about human ingenuity. Have a window into a playground with no limits but the human imagination is a wonderful privilege. Even further, we are allowed to open that window and get dirty with the rest of them.

Keep on, keepin' on dribbbble. I mean dribbble.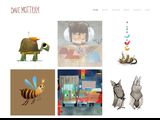 Dave Mottram
This is a wonderful simple website by Illustrator Dave Mottram. It's a nice color look into his mind, with a great collection of quirky characters that are sure to be a delight.

Worth a quick look.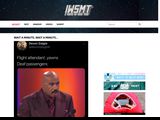 I Waste So Much Time
Pros: New posts uploaded everyday, multiple times a day
Material is from a lot of different sources around the net
Material is varied in tone
A site that could become apart of your daily regimen of web food

Cons: That I only have 24 hours in the day to laugh at the things on here

Summary: Put very simply, Dis is funny. I have been visiting this site for about 3 years now and it has never disappointed. It has a mixed of viral videos, funny memes, and sometimes true words that make you think. It's the definition of the smorgasbord, and it tastes delicious.

WORTH THE WASTE

The internet is so funny. One minute you are looking up how to do your taxes, the next your in the weird part of youtube watching videos of cats tap dancing in space. We all search for things to keep us busy and I think that this site makes for a wonderful place to well . . . waste time.

Their team searches the web for hilarious and sometimes heartfelt content, and users can vote, much like this site, to say if they like it, don't really care about it, or hate it.

And though casting your vote is always fun, the real gem here is the comment page for each item. We all know that trolls lurk everywhere, but some special people really congregate at this drinking hole.

So whether you really just don't have anything to do, or you become a regular, Iwastesomuchtime.com is defiantly worth the "waste".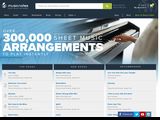 Musicnotes
Pros: One of the biggest libraries of sheet music online
Great software for changing keys
Songs keep up with the latest hits

Cons: Some older music is harder to follow
Sometimes music itself has wrong keys written in


Summary: If you have a quick audition, or if you just want to print out "12 Days of Christmas" for that family holiday you are dreading. Musicnotes.com is the place to get it. Though some of the most specific music pieces are missing for someone with more acquired tastes, this is still a very comprehensive library of music. Guess which song is at the top of the list? Well Adele Dazeem sings it, just for a small hint.

They say sing like no one can here you. So I guess this is where you get the ammunition. The people at musicnotes.com have made a great interface that makes it easy to find what you are looking for. Very basic user interface, that shows information very clearly.

Purchasing a song from music notes, turns into a small production. Like doing dinner theatre. It's kinda of time-consuming, but in the end anyone can do it.

So you log into you account, and then pick the song. You can pay for songs with paypal or by plugging that 16-digit magic number in.

From here you may have to download their musicnotes software so that you are able to listen to the songs, and change the key if you like.

The great thing about this is that if you are learning music and you don't have time to get a pianist, or just want to look the music over the program actually plays the sheet music in whatever key you want. So just listen to it a couple of times, or record that on your phone and use that to practice.

When you get to the point to print the music, you can only print it one time. More times charge you extra. They do have an option that if your print messed up that it lets you print it again.

There have been times that I have printed music out and then the pianist looked at me in confusion at a couple of measures. So if it's something important, I would have someone who knows what they are doing to look it over.

Happy caroling . . . well its almost April. Idk, I guess you could do a Christmas in July type of thin never mind just go download "Let It Go" like the rest of the country.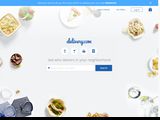 Delivery.com
Pros: Their restaurant database is extremely vast and comprehensive
Delivery Points make you feel like you are actually contributing to society
Great customer support

Cons: Lack of time frame used in Seamless can leave you salivating


Summary: Choosing a delivery website in New York City is like choosing a house in Harry Potter, it matters. Delivery.com is a wonderful website, though missing a delivery time frame, it still has great perks, wonderful layout and provides you with all the tools to exercise the glutton in us all. To feed the beast, if you will.

I CAME, I SAW, I ATE

So I just moved to New York and though I had lived here before, this time was for real. The biggest thing that shocked me from the city was how everything was available for delivery. Cars, massage therapists, barber, hell you could even get baby if you really looked around.

So my roommate left for the weekend and I decided that I was going to stay in and order some food. Well Delivery.com, has the luxury of the keyword "Delivery", so it was the first thing that popped up.

And it's not that I had never ordered food before, but it was the variety that got me.

So I ordered a hamburger, entered my credit card, the tip, and waited patiently. Not too long later, I had my food.

It was not until I actually sank my teeth into the cow, that I realized it was too late to turn back now.

It was the start of a 3 day bender of nothing but delivery.com. Breakfast, lunch, other lunch, meal in-between lunch, ice cream, maybe a donut, then dinner.

Out of control this phrase is an understatement. And the amount of money you spend on a delivery rack up Delivery Points. You can purchase coupons for Delivery.com, a MacBook, and you can even donate to charity. I found my self adding an extra eggroll or two (Or five) just to bump that number up. What? I donated the points to the Boys and Girls Club.

Now after this I was sold, this would be my hub for my late night cravings, but my roommate came back almost in disgust. Not of my food orgy, but about my choice of delivery website. It's like the Game of Thrones, and I think seamless is the Red Witch. She lures you in with her mystical fire gazing, giving you the time-frames of deliveries, but she's evil.

Delivery.com is a great place to call home. Oh. It's around 11:30. Time for a mid-morning, after breakfast, donut.
Joseph Has Earned
16

Votes
Joseph hasn't received any thanks yous.
Joseph doesn't have any fans yet.
Joseph isn't following anybody yet.