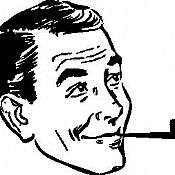 Jonathan P.
10

Reviews

28

Helpful Votes

0

Thank Yous
Experience: Entertainment, Computers & Technology, Hobbies & Interests
Member since January 2010
Reviews

10

First to Review

4

Votes

28

Very Helpful

27

Funny

0

Fraud Buster

1

Great Find

0

Well Said

0

Thank Yous

0

Fans

2

Profile Views

1,414
Lowe's
Lowes IRIS

So much promise, and so little delivery. The Lowe's Iris system promises home automation, but delivers frustration. Apparently, Lowes failed to properly beta-test the system before shipping it to the public; consequently, you the consumer are now Lowe's beta-tester. Here are some of the recurrent defects: a hub which connects to the Internet controls all of the operable devices, but the hub systematically fails and must be reset as frequently as every day. Then, devices such as cameras etc. mysteriously fail to find the hub after working properly. Finally, the Lowe's Iris customer support people, although very polite, are completely clueless. Recommendation: save your money and wait until Lowes works out the problems.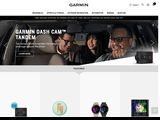 Garmin
Garmin sells GPS stand alone devices, etc. So far, so good. The problem starts when the devices start demanding "map updates." This becomes so annoying that you figure: ok, i'll do the upgrade since the device has been very very good to me. Here's what happens: The happy customer goes to the Garmin website, you plug in your device, pay for the new maps, and then (get ready for the ride)...NIGHTMARE!! First, various HTTP 500 errors occur (i.e. unidentified server errors). Then, try calling customer service--THEY'RE NEVER OPEN DURING HOURS YOU NEED THEM. You finally get ahold of someone and you are told (in so many words) that you're a moron and that you didn't do some software upgrade. Ok, you do the upgrade...more HTTP 500 errors. Again, customer support isn't available. Repeat cycle. Here's the moral of the story: Download a directions app to your smartphone and forget Garmin.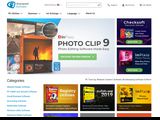 Avanquest Software
This is one of those quick and dirty software companies that cranks out knock off software such as: Checksoft (check writing software) or My Attorney Home & Business (legal forms). So far so good. Here's the problem, the instructions are terrible (i.e. appear to be written by someone who doesn't speak native english) and there is ZERO customer support. I just spent 2 hours on hold on the technical support line. Of course, both the sales chat and telephone people will answer immediately. Problem, they can't transfer you to technical support or give you a better way of reaching technical support. Bottom line: You're on your own buying this software. Frankly, it's not worth the aggravation.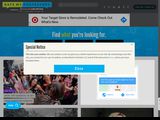 RateMyProfessors
This is a great website. When I was in law school, I would religiously review professor reviews to know what I was going to encounter each semester. In fact, I learned some very important tips about certain professors that I found very helpful at exam time. Two thumbs up!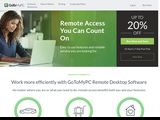 GoToMyPC
I'm surprised that GoToMyPC.com has not already been rated. In any event, two big THUMBS UP! This website offers a secure way to access a computer from a remote computer. For example, you're on vacation and you forgot your flight information. No problem: Go to the hotel computer, log into your GoToMyPC account and then access your home computer to print out your flight information e-mail. Just think of the other possiblities ;-) They offer a 30 day trial period so check it out.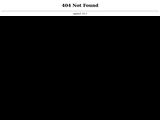 Ipod2computer
A big MEH! For those of you who own an older Ipod, this site sells a program that does as advertised--allowing you to transfer your songs from your Ipod to your computer. Unfortunately, the kids who wrote the program failed to update it for Iphones and touch-screen Ipods (despite the advertising). Consequently, thumbs up for use with older Ipods / thumbs down for newer Ipods or Iphones. 'nuff said. Video Professor
"DANGER WILL ROBINSON DANGER" said the Robot!

Beware all you innocents, the nice man on the TV is not so nice after all. Video Professor uses classic bait and switch advertising to sucker consumers. Here's the scam: John Scherer ("try my product" guy) tells you that you can have any lesson for $6.95 shipping and handling. So, you the happy consumer go to the Video Professor website thinking "how can I lose?" Read on dear friend, and learn. Hidden in the website beneath the "FREE" language is the tiny FINE PRINT. What you really are doing is entering into a repetitive subscription service charging $189.99 (or up to $400 now) for these poor quality lessons. So, you naively order the product and then you start getting these lessons in the mail. Frankly, by the time you realize what has happened, Video Professor has taken hundreds of dollars from you. Now, the fun starts: Just try to get a refund...LOL Forget it. AVOID THESE PEOPLE LIKE THE PLAGUE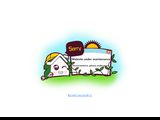 IGXE
In contrast to some of the disreputable gold vendors (e.g. power-level.net or ssegold.com), igxe.com is great. They honestly tell you if they have the gold in stock and they give you realistic delivery times. I've ordered 10,000 gold on two different occasions. The first time, delivery occurred in 15 minutes (um....WOW!!!), and the second order, delivery occurred over three days. On the second order, the live chat was totally honest and told be what was going on and when things would happen. They even mailed the final amounts rather than call me at 3 A.M. (think power-level.net for that treat). Luv 'em.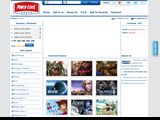 Power-Level
Ok, my story is the same as all the above with a twist. Of course, the LiveChat promised they had the gold in stock and delivery in 30 minutes. Of course, I was a sucker and placed the order. Of course, no delivery, no refund, upset me, etc.
Now here's the twist: While I'm on LiveChat chasing my order/refund, the power-level.net people have some sort of keylogger working. Next thing you know, they've hacked account and I get a 3 hour suspension for "improper ingame communications." WTF Later, they change my password and install an authenticator code so I can't get access. Thankfully, the WoW customer support figured this all out and fixed everything. The moral here is that these guys are crooks. AVOID AVOID AVOID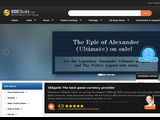 Ssegold
Ugh...here's another one of those Chinese WoW gold sellers that scams its customers. This should sound familiar to many people: 1) You ask live chat if they have gold in stock; 2) They tell you "Yes, we have XXXX G in stock (XXXX is always 1000 to 10000 G greater than what you asked for); 3) You ask live chat how long until delivery; 4) They tell you 10-30 minutes (or occasionally up to 2 hours); 5) You place the order and *BANG* now no gold is in stock and the manager is out of the office, town, never there so no refund. 6) If you ever get your gold, it's because you harangued the live chat and filed a complaint with your credit card or paypal; 7) When everything is done you realize that with the amount of time you spent chasing your order, you could have been in the game grinding and earned what you had orderd.

This company is related to ssegames.com and just like www.power-level.net.
AVOID AVOID AVOID
Jonathan Has Earned
28

Votes
Jonathan hasn't received any thanks yous.
Jonathan Has
2

Fans
Jonathan isn't following anybody yet.
Similar Reviewers on Sitejabber
Never purchase flooring through Lowe's. here's a summary of the highlights of our experience...