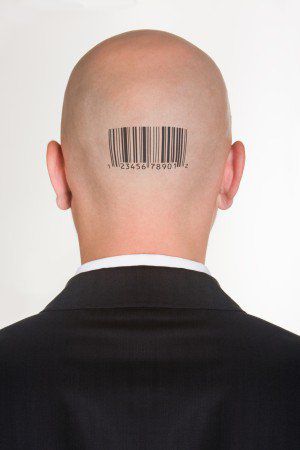 John"John" M.
11

Reviews

119

Helpful Votes

0

Thank Yous
Experience: Computers & Technology, Relationships, Business
Member since February 2014
Reviews

11

First to Review

5

Votes

119

Very Helpful

118

Funny

0

Fraud Buster

0

Great Find

0

Well Said

1

Thank Yous

0

Fans

0

Profile Views

1,034
About Me
Just another opinionated guy on the internet.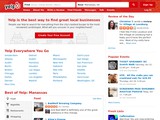 Yelp
Having been both a Yelper and business owner, I will have to say that Yelp uses the most random and arbitrarily biased algorithm to screen out "fake" reviews. I stopped writing reviews because mine would just disappear into the bit bucket, making an occasional appearance on the surface before disappearing again. My reviews were well thought out and real, but somehow yelp said they were fake?

As a business owner, every single review of my business is in the bit bucket. They were all written by my customers, who I know. But somehow they are fake? Also, their advertising is a big waste of money. You can't even pick keywords, you just need to fork over vast sums of money and trust them. Ha! Don't!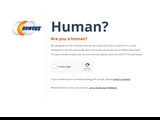 Newegg
10/21/18
• Updated review
OK, I had issues with paying. My bank flagged the transaction as fraud, so I had to call them up. NewEgg customer service responded to a text in an hour. They must be busy, but they are responsive. I would definitely order again from them.
"My payment Was Declined With No Explanation"
10/12/18
• Previous review
I ordered an i7 Pentium, or at least tried to. My first card was declined. OK, it expires next month, so maybe the problem is with me. I tried another card, and that payment was declined. They advertise good deals, but I can't figure out how they make money if they can't take payments.

After reading these reviews, I'm sort of glad my payment didn't go through.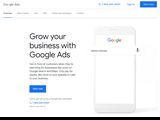 AdWords
I have run Adwords campaigns in the past with success, but something has happened in the last couple of years or so.

First off, don't waste your time with Adwords Express. You can't pick your own keywords, you can only turn off keywords that the system has picked for you that don't apply. The problem is, the system keeps picking new keywords, but you can't turn them off before someone has clicked through and dinged your bill.

I ran a campaign for a motorcycle repair shop using regular Adwords. I limited the ad hours to when the shop was open, limited the ad display to the city and immediately surrounding areas, and did a call only and search only campaign. The keywords were very specific - "Harley Repair," "Harley Service." The daily budget was set at $30.

No matter what, by the end of the month, Google had figured out how to bill us to the maximum of our budget. We did not get that many calls either, but in a city of half a million people, we were billed for that many click throughs.. Something is wrong now with Adwords and how their algorithm works now.

Adwords should really be investigated for fraud. STAY FAR AWAY!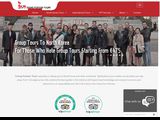 Young Pioneer Travel
I am an avid, experienced, cold water SCUBA diver with a taste for "off the beaten path" diving adventures. I've dove all over Southern California, Albania and Poland and when I heard that YPT tours offered SCUBA diving in Vladivostok and North Korea, I knew that was the trip for me.

On September 24, 2016 I made an initial deposit to reserve my spot for my SCUBA diving trip of a life time. I was assured that North Korea is safe and that the people are warm and friendly, even for American citizens.

To go diving in Russia, I needed to be PADI certified. I have been a NAUI certified diver for 12 years and have over 500 cold water dives. That didn't matter, and even PADI was mystified because PADI considers all non-professional certifications equivalent. Nope - I needed to be PADI certified, and on recommendation of PADI, I paid $175 to be an "Enriched Air Diver," which exceeded their requirements of at least PADI Open Water certified.

So now I can dive in Russia and North Korea!

Getting a Russian Visa was also a jump through hoops! I bought a letter of invitation ($50) from YPT, and they re-wrote it for free when the visa service flagged that the letter was for single entry, as opposed to double entry. I specifically told YPT that I was going on the DPRK SCUBA diving trip. No problem there, they made good on it.

I paid the balance due on June 2nd, 2017 - I was all set to go. I paid for my airfare, booked hotels before and after the tour and met several local people online who would fill the void between the tour ending and my flying home.

This was going to be a SCUBA diving trip of a lifetime! To my close friends, I even bragged that I was going SCUBA diving in North Korea and Russia.

Thirteen days before I was suppose to leave, I was emailed stating that "We have reassessed our decision to bring American travelers into North Korea and have decided we will no longer be coordinating tours for American visitors to the DPRK, starting immediately. This means that we will have to cancel your booking for the upcoming SCUBA diving tour to North Korea."

I actually begged for an exception - NO - I could have actually been an asset to this trip because of my diving experience - NO! They just banned me because of my national origin.

YPT still says that the DPRK is safe, they will just no longer take US citizens. So, it is not a safety issue.

They did not cancel the trip, they just banned me for being an American citizen.

No travel laws changed, it was completely arbitrarily punitive to me. Four other tour groups will still allow US citizens in to the DPRK - Uri Tours, Lupine Travel, Secret Compass and Koryo Tours.

Maybe I'll forget about SCUBA diving in the DPRK, and go beer tasting or bike riding?

As far as YPT, they cheated me out of a trip. Yeah, sorry, I'm American, but they did nothing to warm relations by banning me from their trip.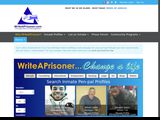 WriteAPrisoner
If you want to find a friend to correspond with and give hope to, this is a good place. Don't get caught up in their drama, though. I prefer to write males on death row or who are doing life without parole. That way, I don't have to worry about them ever getting out, and they know I'm just a pen pal and not looking for romance.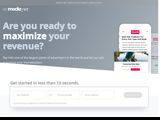 Media.net
I was getting $200 a month from Google Adwords, until they threw me off for no reason - at least no reason that was explained to me. So, I had to look for another revenue source.

I've been running media.net ads for over a year and I think I may be up to $2 in revenue. I forgot when they even cut checks. At least I haven't lost any money, just time.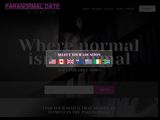 ParanormalDate
This site was set up so paranormal wackos could find each other and date. I'm not one, but was curious as to what kind of people are on this site.

I signed up and created an account just to browse profiles for free. I didn't put one picture up and left my profile completely blank. I started receiving a few emails almost immediately that so-and-so was interested in me and has sent me a message. So I clicked on "read message" and it takes me to a page where I have to sign up and pay money to read the messages.

Maybe this review is just premature because I haven't really been burned by this site, but it just reeks of the typical scam dating sites. Why would anyone send a message to someone with no picture and nothing in their profile? It probably is a company generated bot sending messages to me to try and entice me into a paid membership. And once I pay to read my messages, the person's profile no longer exists, and new messages stop coming. This has happened to me on other sites, and this site shows the same scam pattern. Beware!

Two stars, because I didn't sign up and get burned.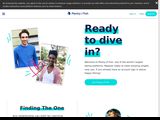 POF
I think maybe 30% of the female profiles are real. The rest are just scammers and fake profiles that pof.com puts up to make it look more like a 50-50 male to female ratio.

Their basic membership is (or at least was) completely free - which makes it OK. However, after contacting about 250 women and not receiving one response, I became a little disappointed. I guess that's where the paid upgrade comes in for some reason.

I have better luck meeting women in bars and the grocery store. Pof.com was a waste of time for me. But if you're young and good looking, you may have a chance at success.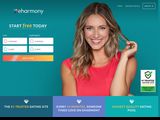 eHarmony
I'm either the most undesirable guy on Earth, or Eharmony is just a scam.

It's very expensive, you are unable to browse profiles, so you're stuck trudging through the few matches that they give you. The problem is, if the other person isn't a paid member, they are unable to write you back.

Just like the rest of these online dating sites, they have a slick marketing campaign but their product falls so low that it could be considered a borderline scam.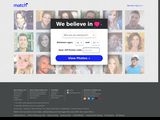 Match.com
Half the women' profiles are fake, another 25% are scammers and it gets really frustrating very quickly when nobody seems interested in you. The six month guarantee is not a money back guarantee, but a guarantee for six more months of pounding sand. Be careful! If you do not follow their guarantee guidelines, it will be void and you will be automatically billed again.

They have a very good marketing campaign, but don't be fooled. Chances are you will just be another victim.

A friend did take me to one of their "Stir" events. Interesting to actually see the real people of Match.com in person. Nobody says a word until people get drunk, then they act like fools, the women leave and so does everyone else.
Psycho Solo Diver
A cool blog about a seasoned SCUBA diver and his dives, travels and other cool adventures. It needs to be updated more often, but I guess it's the best he can do while holding down a regular job.
John Has Earned
119

Votes
John hasn't received any thanks yous.
John doesn't have any fans yet.
John isn't following anybody yet.