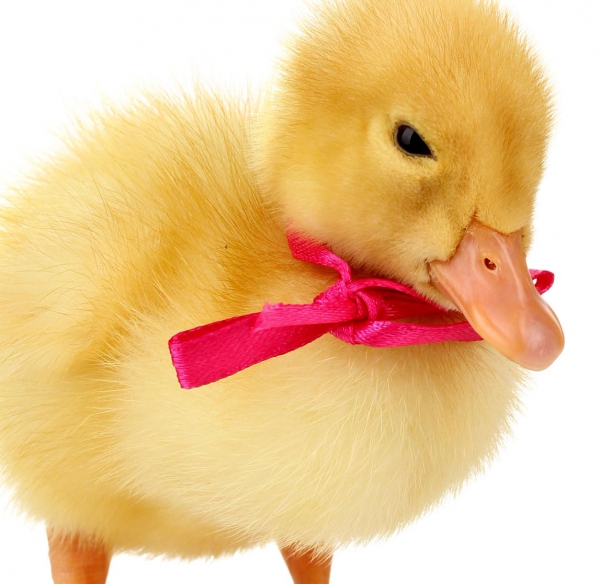 Joan M.
11

Reviews

28

Helpful Votes

0

Thank Yous
Experience: Shopping, Home & Garden, Computers & Technology
Member since July 2012
Reviews

11

First to Review

0

Votes

28

Very Helpful

27

Funny

0

Fraud Buster

1

Great Find

0

Well Said

0

Thank Yous

0

Fans

0

Profile Views

1,193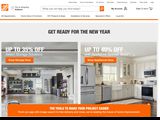 HomeDepot
Home Depot CEO and the sales and install managers agree both verbal and written (sales contract/building permit) documentation exists specifying that those two large half-round windows will be wrapped in white vinyl, but Home Depot refuses to do the work because their salesman "mis-spoke," and the Home Depot won't honor the contract. If I contract the work with another service provider, Home Depot won't honor the warranties for those two windows because the work was not performed by a trained Home Depot crew. The requirement to wrap these specific windows was a focal point of the sales pitch as both windows were replaced in the past due to moisture problems and wrapping was touted as the ultimate solution. I've been negotiating for nearly six months and have developed management approved action plans, but no progress has been made at the local or exec levels. The only response I've received from the executive level is the return of the certified mail receipt signed for by the CEO's office. The install manager claims to speak for the CEO.

A legal remedy would not be realistic as North Carolina law requires the customer to pay legal fees even if the company is at fault. For this simple case, the legal fees would start at $2,000.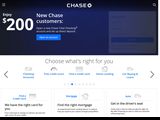 Chase
This is the bank for my Amazon Prime credit card. On 2/1, I used a link on the Chase home page to access my credit score. I got a message that the account was locked for security reasons and given a number to unlock the function. When I called the number, I was asked for my date of birth, social security number and Chase account number. I provided this information but balked when she asked for a loan number and another credit card number. I said I didn't consider giving that info over the phone appropriate and I said I was going to contact Chase to report the incident. She hung up. I called
Chase and they said it was definitely identity theft fraud because no one at Chase or TransUnion should be asking for that information over the phone. Five people including a TransUnion representative were involved in cancelling my credit card and setting up the appropriate screening mechanisms to detect further fraud. The process took over two hours. I asked Chase and TransUnion to report the incident, but to my knowledge no one recorded details. They suggested my personal computer had been hacked.

I was uneasy about Chase's apparent lack of followup, and on Monday morning 2/4, I contacted my computer support and was assured it was a Chase problem. I called Chase technical support and was lucky enough to talk to Hanade, who experienced this very situation himself. He, too, wouldn't provide the information over the phone, but went to his local branch office. The nearest branch for me is West Virginia (I live in North Carolina). Hanade explained that there was no security exposure as the link was within the Chase system. It was all a mistake because fraud and customer service didn't understand the technical aspects of the link. I was never hacked at all.

Since Hanade and I both fell into this trap, we were concerned for other customers, and Hanade transferred me to the Credit Card department to get them to start the ball rolling to clarify the link. I spoke to Mona and her supervisor Evon. Both said they were sorry for the mistake, but they had no options to become involved. there was nothing they could do!

Is there anyone at Chase who would be willing to update the link to provide an alternative option for updating the information? Is there anyway to instruct customer service not to declare identity theft and inflict the associated trauma on customers without justification? Is there an escalation path to initiate change based on customer feedback?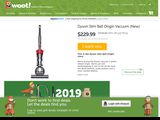 Woot
For a deep discount website WOOT is excellent. If you do not expect timely shipping and Amazon quality customer service, you can get great deals. While it is true that most of their merchandise is refurbished, the warranty on the products are usually the same as new, and the re-certification process is often more rigid than for new. What really impresses me about WOOT is that they do issue a refund if you cannot negotiate a suitable result with the manufacturer. All sales are not final. They have a very clear return policy and state up front that you pay return postage,etc. This is somewhat rare in the world of deep discount sellers. I've placed orders for big ticket items ($250 and over), and am very satisfied. Waiting 3 weeks to receive a FANTASTIC deal is not a problem, and I've never had to return anything.
DailySteals
I have ordered a dozen products from this site and all has gone well. BUT I do not expect timely shipping or good customer service from a site whose return police is "All Sales Are Final." I order name brand items that are deeply discounted (90%), and my order NEVER exceeds $25. I carefully search the web to verify the value of their merchandise and order only items that meet my criteria. I would not recommend this site for medium/expensive merchandise.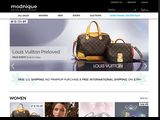 Modnique
This site has FANTASTIC values. My husband and I ordered our anniversary watches here, and we were delighted with them. My husband's watch had a intricate yin/yang floating dial ... it was a gorgeous dress watch that got a LOT of attention when he wore it (perhaps 3 times). When the dial stopped floating, we called Modnique looking for a way to contact the manufacturer. Although we'd bought the watch months before, Modnique refunded the full purchase price within a week of when they received the watch. My third purchase (another watch) was a disappointment because it was advertised as "new", but the packaging was crushed and the user manual was missing. Again, Modnique refunded the full purchase within a week of when the watch was returned. This is excellent customer service for a deep-discount site. I would recommend Modnique to any bargain hunter.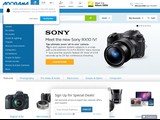 Adorama
Update: Helen, who is Adorama's customer advocate, contacted me and extended the offer of the POGO cloud as advertised on BRADSDEALS . The offer was extended to ALL customers who signed up for VIP accounts, so it was not a special offer for me. If you have a problem with "basic" customer service, I recommend contacting Helen for a swift resolution.

Original Problem:
Adorama offered a free POGO cloud (they stated it was valued at $149) in a bundle with Adobe Photoshop on BRADSDEALS. Because there was no weekend customer support, I sent a note containing the BRADSDEALS offer and said I wanted to ensure they included the cloud with the order, which I placed because it was such a good deal with the cloud. Instead of verifying that they were not honoring the free offer, they sent me a note that they had shipped Adobe Photoshop and I could get the cloud free if I bought a warranty ... with no mention of the different offer on BRADSDEALS. I put a comment on BRADSDEALS that Adorama did not honor their offer, and BRADSDEALS withdrew it from the website, but no one responded to my comment, although I copied Adorama. I'm not sure that I'll keep their product, but I definitely will not recommend this site.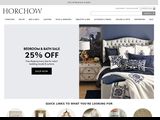 Horchow
I ordered a deluxe spa towel set from Horchow on-line, using a BRADSDEAL coupon. The order process was great. The towels were delivered fast. They were wonderful, but one towel was badly pulled. I called customer service and explained that I had ordered the towels for guests who were arriving next week. They said their exchange process required the merchandise be returned before an exchange, so I returned the defective towel the same day the order was received. Two weeks later, I received a e-mail that they had credited my account for a REFUND. I called customer service and they said they had to issue a credit before they could send an exchange. Not to worry, I would receive a new towel by 11/21 .... nearly a month after I placed my order. I asked to talk to a manager and inquired about returning the whole order because I was not pleased with their customer service process. The manager agreed the process was not good, but employees had to follow it .... their hands were tied. She could, however, expedite shipping so that I would receive the exchange in a few days. Wanting to avoid packaging and delivering yet another package to the post office, I agreed to wait for the exchange. If I'd been dealing with Kohl's, Amazon, Shop NBC, HSN, QVC or so many other wonderful on-line sites, I would have gotten my exchange expedited to me the day I reported a problem. These sites value their customers satisfaction and would not have held me hostage for a $15 towel. I prefer to deal with sites that excel in customer satisfaction and respond quickly to problems with their quality control. Horchow is not one of those sites!
Brad's Deals
This site is very different because it does not seem to sell or fulfill orders and I'm not sure what the profit scenario is ..... "Brad" researches the web and finds the best deals ... any products .... around. I joined a couple weeks ago, and have gotten some great deals. The writeup on each "deal" varies ... giving information on regular price, previous best price, shipping fees, sales tax, coupon info and a link to the sellers page. The products are some of the best known brands: Nike, Fossil, Lands End, Michael Kors, Sephora, and even the best credit card deals . So far all of the linked sites have professional websites and take PayPal payment. The deals on magazine subscriptions are fantastic: Rachael Ray for $4/year; Handyman for $5/year, and in most cases you can get 2-4 year new or renewed subscriptions for many of the most popular magazines. On a larger scale, an anti-gravity chair was a great bargain. It arrived in record time and is of high quality ... definitely a notch above so many other chairs of this type out there. I got my first Rachael Ray Everyday issue within two weeks of ordering, so I can vouch that site is legit. It's a fun experience to see what "Brad" digs up next! It's like having a savvy friend who surfs the net and alerts you to bargains.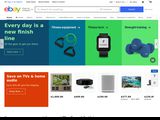 eBay
I was a e-bay buyer for many years. It was the first site I would call up when I needed anything. I liked the feeling that I was helping the small business person. Because I didn't have a bad transaction that couldn't be resolved by myself and the seller, I believed that e-bay would stand behind the offers made by their sellers and if a seller made a mistake, it wouldn't cost me . Then I ordered delicate beer glasses from Sharper Image during one of e-bays "Black Friday" deals and paid via credit card. When the glasses arrived, the box "jingled" and I knew there was broken glass. I enlisted the UPS delivery man to take the package back. We opened the box and he asked me to agree that there was NO packing material in the box. He said UPS was not at fault and I must go thru the seller for resolution. With this information, I contacted Sharper Image who said I should throw out the broken glass and they would refund the full order price. Time passed and no refund. I opened an e-bay dispute and was royally screwed: e-bay INSISTED I must return the broken glass to the Sharper Image even tho I had a note saying I should throw out the product. Luckily my husband hadn't discarded the box and I was able to comply, but my enthusiasm for dealing with a site that doesn't use common sense .... I had the UPS statement outlining damage and cause .... I had the Sharper Image agreement .... why should I pay return postage ($10 on a $25 purchase)? But that is e-bay policy and that was that. The day I mailed the box, I received an e-mail from Sharper Image saying they credited my credit card (they belatedly honored their agreement with me). I didn't need to return the product at all. To add to the bad customer support, e-bay sent a note telling me how well they had done in resolving my case: 100% refund! Their response to my feedbacks that I only received a 60% refund - I paid 40% in postage was a "we got you 100% refund". Who needs an advocate who adheres strictly to the "script" despite a solid case for an exception and who can't calculate an accurate refund amount. I consider myself lucky the shipping was only $10 ... it could have been much worse! I now use e-bay ONLY if I can't find the product on Amazon or elsewhere on-line and use PayPal whenever possible. They do offer an amazing variety of products.
Amazon
I've owned my Kindle fire for 4 years and use almost all of it's capabilities ..... including playing games ... most at level of 1000 or more. Somehow my Kindle got reset to factory level and I lost EVERYTHING .... customer service said to re-register the Kindle, requiring total setup ..... security, settings, etc. I'm still finding things to update. The games are gone ..... Amazon suggests I contact the game developers to get game data back. They have no idea how the Kindle got unregistered .... they don't have the capability to find out. BUT they did offer to compensate me for my inconvenience for hours of troubleshooting over the phone .... they offered to credit my account $10, which I declined.

The net is that Amazon technical support is purely clerical ..... they have a script for
getting a customer running ..... at ground zero and that's all!!!! And they have no way for a customer to do their own backups ..... And they suggested I caused the problem ... even though it would have taken 4 steps for me to reset ..... and I would have ignored several warnings that data would be destroyed ..... I only signed on (no password problems) .... and was met with an empty system. Usually talking to a supervisor brings a new perspective .... but not with technical support ..... the answers were the same script .... clearly they have no technical skills ..... they did not even opening a problem. Only many, many apologies and a generous $10 compensation offer. I am left feeling it could happen again .... I wish I had chosen another brand device.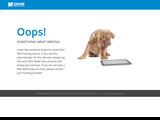 NoMoreRack
I experienced a half dozen great purchases before disaster occurred! On one product alone, I saved $200 over the Amazon price. Then I ordered a product I usually get on Amazon for $6 an ounce tube. The offer was a six pack for $15, and the product packaging was identical to that from Amazon. I ordered two six packs for $34. What I got was 12 tiny sample sizes 1/8 oz each ... or 1.5 oz of product. They would have to send me 96 sample sizes to equal the product offered. I've been working with customer service who is "working around the clock" to solve my problem, but has done NOTHING for a month. At first they said the best they could do was give me store credit, even tho their website says refund available if the wrong product is sent. I finally opened a PayPal dispute and they told me they would credit my PayPal account after they received the samples in their customer service. I returned the product yesterday, sent to Jona who is working with me in customer service and provided the tracking number for the package. After spending hours upon hours on this "problem", I am hoping for a satisfactory outcome. I am trying to cancel another order that has not shipped for almost 4 weeks (their website states they will ship within 3 weeks), and they are again giving me the runaround. If they do not meet their web-stated goals on this new order, I will open another PayPal dispute.

I have NEVER dealt with a worse company. It's sad because placing orders on-line requires a trust that you will have a satisfactory experience, even if there are problems. This experience has effected the way I look at ordering on-line and for the first time, I am checking reviews on line BEFORE I order. They have made life difficult for all on-line sellers!
Joan hasn't received any thanks yous.
Joan doesn't have any fans yet.
Joan isn't following anybody yet.
Similar Reviewers on Sitejabber