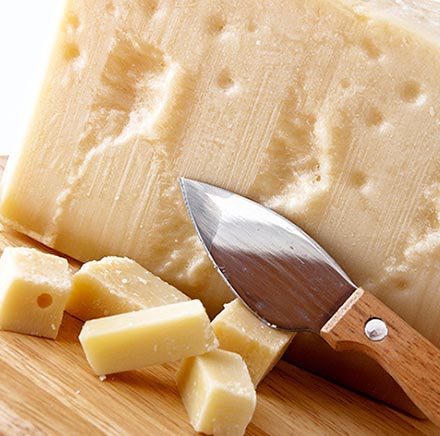 JJ G.
2

Reviews

51

Helpful Votes

0

Thank Yous
Experience: Hobbies & Interests, Entertainment, Art & Design
Member since November 2017
Reviews

2

First to Review

0

Votes

51

Very Helpful

46

Funny

0

Fraud Buster

0

Great Find

0

Well Said

5

Thank Yous

0

Fans

0

Profile Views

278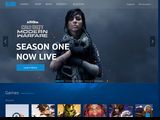 Blizzard
Warcraft is a great strategy game, which now is turned into a money milking MMORPG with a title World Of Warcraft. They ask you to pay 40-60$ for World Of Warcraft game and it's expansions and then they ask you to pay additionally about 10$ every month, if you wish to play it. What? In that case for what I have to pay those 40-60$? Just to have it? Some will say server maintenance costs and salaries to those , who worked on this game, are the reason why there is now subscription, but it's just an excuse to milk money. There are so many people, who buys also those pets and everything else, what is in the WoW store for real money. I think that can cover all costs, but they still won't remove subscription because, like I said, Blizzard is a greedy money milking machine. Another reason why they won't remove subscription from WoW is because Blizzard has realized how many stupid people are supporting this kind of a greediness, because they don't realize they are just a dollar sign to Blizzard And with Starcraft things aren't better. If all those CO-OP commanders already doesn't cost as much as the game itself, when it was released, then they are reaching such price. Of course you can play CO-OP without those commanders, because game gives you few other commanders for free, but still! This is shameless greediness in highest form, because CO-OP commanders are even smaller part than stuff gamers knows as DLC, which usually costs a half of game's original price. This company isn't just greedy, it's also sick, because if you will be forced to leave Overwatch match in the middle of it even once, despite that it wasn't your fault you lost electricity or Blizzard's servers glitched, Overwatch admins (or whatever they are) are going to penalize you for that! All I can say for that is get a life you sick Blizzard's idiots, because this is not normal to punish people just because they once left a match in the middle of it. If people constantly every day leaves a match, then punishing them would be a right thing! I guess it's just a matter of time when you might actually get a ban for leaving a match just once, because of an urgent situation at your home or any other understandable reason, which wasn't your fault that it happened. If things won't improve, then games like Overwatch will be the last thing I've bought from them.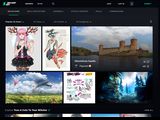 DeviantArt
Really! Ignore this site's existence, because it's not worth it to have an account there.It's full with ungrateful, narcissistic, lying, hypocritical and self righteous bullies, who will hate and bully anyone, who doesn't share their opinion about anything, especially this happens in fan art community. Justice groups claims that they are there to serve justice, but actually they are spitting in face to real cyber bullying investigators with all kinds of excuses, which are actually meant for excusing their own crimes, their stupidity and pathetic justice show, which is so unconvincing that it's surprising it has followers at all. Whenever these justice people have issues or their account got hacked, others are supposed to believe them, despite justice people don't have proof, just their words, but when others, who aren't in justice groups, claims the same, these justice groups demands proof and if you can't prove then they call you a liar. Worst part is that whenever there is a public conflict those people from justice groups are stalking and harassing anyone, who left a neutral comment in public conflict, trying to convince them that only one side is bad, despite that it's obvious both sides has faults in this public conflict. If you will join there as a new artist then don't expect you will be noticed, because the only way how people will notice you and your art is if you are going to join drama and help justice groups spread their junk. Other than that you will be invisible, because these justice groups are a part of the reason why everyone I know, who was willing to help you to get recognition on this site without asking in return something for that, is gone. Ungratefulness is another reason. I was among these people, who dedicated their free time to help other artists to get recognition on this site. Wasn't expecting rewards for that, but I didn't expected such ungratefulness either. Now these people, who I tried to help to get recognition on this site, are telling other people garbage and other lies about me like I don't have a life, that's why I spend time on the internet. The worst isn't these lies, the worst is that so many people are believing such nonsense, which ungrateful people tells about me. My experience with this site is so negative that I won't pity it's useless admins, if their site will be closed for good. And if it is in someone's power to close this site then please do it, that will be a great favor to community. Speaking of admins. They are such idiots that they can't tell the difference between opinion, abuse, lies and libel. The only time when they notice abuse is the time when curse words are used, but it will be a wonder if those morons will ever realize that lying and libel in public is also abuse and a serious crime. Core members, who bully people, won't be banned, because they get protection from useless admins-morons! There rules pay to be protected policy. If you won't pay for core membership then you won't get admin protection, which is why this site sucks, because it doesn't care about people, it cares only about money. At some points it feels like racketeering is happening there. Some people are nice there, but it's not worth it to dedicate your time and attention just to find these nice people, because, before you will find these nice people, you, most likely, will meet a lot of ungrateful jerks, who will hurt you so much that you might regret for the rest of your life you have set your foot there and were nice, and helped those people, who didn't deserved your help. If you wish to post your art on the internet then find another site or open your own website and avoid dA for your own good! I doubt changes in the staff will make dA better, which is why I think the only option what to do with dA is to close it! I don't even care how it will be closed, if it will be closed someday!

Honestly I'm surprised dA has 3 star rating, because it doesn't deserve even one star!
JJ hasn't received any thanks yous.
JJ doesn't have any fans yet.
JJ isn't following anybody yet.