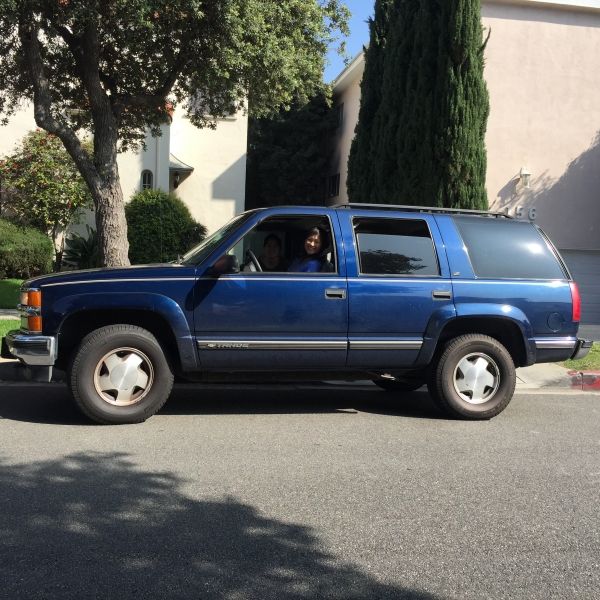 Jiin"Jeffrey" G.
14

Reviews

40

Helpful Votes

0

Thank Yous
Experience: Home & Garden, Clothing & Fashion, Entertainment
Member since April 2017
Reviews

14

First to Review

3

Votes

40

Very Helpful

40

Funny

0

Fraud Buster

0

Great Find

0

Well Said

0

Thank Yous

0

Fans

0

Profile Views

612
FedEx
FEDEX IS TERRIBLE!!!!!!!!!!!!!!!!! They lie about price and OVERCHARGE!!!!! I shipped a package and paid $45 for shipping. Later, I was charged an ADDITIONAL $82.60 after the order was delivered. I called to ask what was going on and they said additional fees incur AFTER delivery depending on weight and dimensions of the box. Which is hypocrisy because I gave them weight AND Dimensions of the box PRIOR to shipping. Isn't that the whole point?? I've NEVER had a problem with USPS or UPS. With USPS or UPS you just give them the dimensions and weight, and you pay for that up front . There are NEVER hidden fees. If it was a few extra dollars fine but they charged me over $82.60 in ADDITIONAL fees!!!! MONEY LEECHERS~~~~!!!!! TERRIBLE!!!!
BUDK
I made a mistake with my order and customer service was super awesome. They answer the phone right away and you get to talk to a HUMAN BEING!! They also have a live text chat available. Super nice people and very reliable and caring. I will be shopping more with them from now on.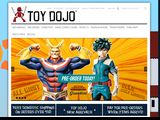 Toydojo
I bought 4 Masterpiece Transformers figures at this website. They gave me free shipping, and no tax was charged. Cheaper prices than on ebay and other competetive transformers sites like bigbadtoystore and agesthreeandup. Those other site are good too but Toy Dojo has lowest prices. They also do a great job with protective shipping. I paid $5 extra for extra packing inside the shipping box. But if you are only ordering one figure you probably don't need to pay for the extra padding.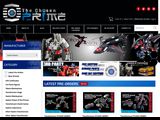 Thechosenprime
I ordered a beast wars masterpiece dinobot form this website. Shipping was SUPER FAST, and figure was well protected in the shipping box. I was seriously impressed how fast I got this item, and at a good price. I highly recommend this website!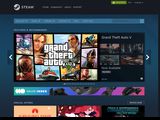 SteamGames
I've bought many top games like Final Fantasy 15, Devil May Cry, Monster Hunter World, etc, from steam at 70 % off prices. I love steam. There were a few times I bought games I've never heard of to try them out. Ended up that I didn't like playing them and they weren't fun. I was only about two hours into those game(s). Steam, gave me a full refund within two hours for the games I didn't like. They are reliable and responsible. I highly recommend them!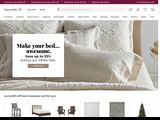 Hayneedle
After leaving a low review I was contacted by a hayneedle representative who seemed genuinely concerned. They offered to re order the item for me with a discount for the prior inconvenience. Since I already re ordered the item elsewhere I asked for a coupon code which they were kind to offer for the next purchase. The rep was very kind. I appreciate that a lot.
"Item out of stock"
I order a basketball hoop that was listed as in stock. Then I waited three weeks and when it came to the promised delivery date the item never came. I looked up tracking number. Item was shipped back to seller with the note being "item undeliverable." I got a refund . Bad communication. Slow shipping. I was waiting in vain for this hoop . I never knew item was returned to sender. I was planning on installing this hoop on the new roof so the roofers could help me install but thanks to the long wait time and cancellation I doubt it'll make it on time anymore and I'll have to pay separately for someone to install on the roof. I also ordered a mounting bracket. After two weeks nothing came so I sent an email. They emailed back right away saying item was cancelled due to a computer error. Just bad service do yourself a favor and order from Amazon. It may be slightly more expensive but they actually HAVE the item in stock and are better in every way.
Walmart.com
Walmart screwed up on my family TWICE. The first time was when my mom ordered a walker for my grandma. Estimate delivery two weeks, they were gonna go on vacation and bring it. Three weeks come by, no item. Mom calls in and finds out the item wasn't in stock even though the purchase went throught on the website. Walmart has a big problem. They have third party sellers slelling through their website. So just because it says 'in stock" doesn't mean it's actually in stock which is a pain in the @ss. Recently I ordered a basketball hoop for our new roof. I've been waiting over two weeks. One day I get an email saying item was refunded because 'customer changed mind." What the hell? I've been waiting for weeks and the order suddenly canceled and tracking says it was mailed back to sender. I call walmart again. They said barcode was damaged so item couldn't be delivered. They mailed it back to the warehouse. Now the item is OUT OF STOCK. So I pretty much waited 3 weeks for nothing, the roofers all waiting on me to help me install this basket ball rim. Terrible service. Shame on walmart.

So yourself a favor, JUST ORDER THINGS FROM AMAZON.COM. I've NEVER had problems like this on Amazon. Yes, their prices aren't as cheap as Walmart, you know why? Cause they actually HAVE the item in stock. PLEASE learn from my mistakes and AVOID ordering online from walmart when you can.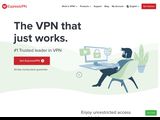 ExpressVPN
I really like this product, I was skeptical at first but this company is legit. I had some issues with my account cause I made a mistake with the username, but they made it super easy to fix. They have LIVE CHAT with a HUMAN BEING pretty much 24/7, so you get top notch service all the time. It's really great. I wish every business had this. So tired of having to read "FAQs" that don't answer my question. LIVE CHAT is so much better!!! Also, they make it easy to start and stop your membership at anytime. You just toggle it on or off in settings. Super easy. Reminds me of AMAZON PRIME. Highly recommend this service.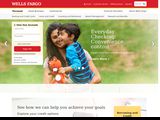 Wells Fargo
I used to be a happy wells fargo customer. Now I'm considering closing every account I have with them. The customer service is always nice, but it's the bank itself and their policies I take issues with. I don't kill the messenger, in other words. Pretty much I signed up for an 'interest-free' credit card through them. Later i was charged a LATE FEE. I called and asked , why is there a late fee on an interest-free card? I had the CASH wise VISA-- an account that does not qualify for a late fee reversal. Which is really stupid. Not to mention the rewards system is SO stingy. You can only withdraw rewards in certain 'increments' that's how they get you to keep using the card. I'm ditching Wells Fargo for Chase Bank. Chase lets me withdraw rewards any time I d@mn well please, and doesn't have all these confusing credit card rules. Shame on your Wells Fargo. Not to mention your new website interface really sucks.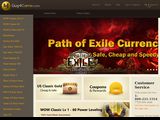 Guy4Game
I have spent over 1,000 dollars with them over the years for various goods and services and they've always fulfilled my orders in a timely and responsible way with emailed updates on the order. highly recommend.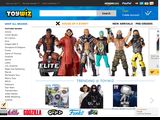 ToyWiz
Shipping was a little slow ( I live in CA, and ordered an item from JAPAN the day before ordering from them-somehow the JAPAN figure I ordered arrived around the same time as this one did, and ToyWiz is located on east side of United States. The box itself was badly dented when I pulled the figure out. The box itself was sealed. Figure inside had some kind of hair plastered into the paint. How it got there I don't know, cause the figure's box was sealed. Also, the wing mechanism on my figure didn't work.... Good thing I bought figure mostly as a display piece, so I let them slide. But still...I paid for an intact figure. Also it was mildly disturbing that shipping the product with the proper protection was not important to them.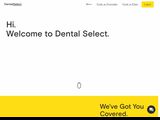 Dentalselect
I think their advertisement was misleading. I paid the $34 a month thinking it covered fillings, since that's what I thought "basic coverage" was. The dental benefits is very vague and misleading, and my dentist said they called them many times and it was hard to get a hold of them. My dentist recommended I get insurance from a different company. Also the website is VERY confusing, and it was impossible to remove my credit card info from the website. There is no payment option change as there should be. I wasted $34 a month for over 8 months and in the end they didn't pay a single penny. Do yourself a favor and get something better known like Delta Dental. I never had any issues like this when I was with them.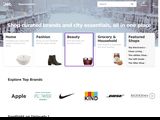 Jet
I am surprised with the amount of negative reviews. I had a great experience. I bought a radio for my car and it was about $30-$40 bucks cheaper on this site than on eBay. So i purchased it. Just got it installed in my car and works great. Great price and decent shipping speed too. I'm really happy with my order.
Wish
The photos are NOT of the actual item. They steal photos from legit stores and then send you a CHEAP knockoff. DON'T buy anything worth more than $5. Phone cases seem to be ok. But it's probably made of contaminated material if they're selling it so cheap!
Jiin hasn't received any thanks yous.
Jiin doesn't have any fans yet.
Jiin isn't following anybody yet.