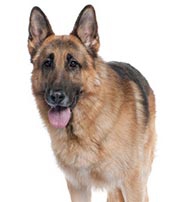 J H.
10

Reviews

42

Helpful Votes

0

Thank Yous
Experience: Food & Drink, Computers & Technology, Society
Member since October 2016
Reviews

10

First to Review

1

Votes

42

Very Helpful

41

Funny

0

Fraud Buster

1

Great Find

0

Well Said

0

Thank Yous

0

Fans

0

Profile Views

460
Interests
Putting scammers in jail!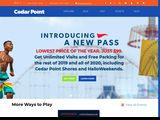 CedarPoint
If I was to grade CP today from past experiences, I would surely give it an "F". The park did not give me a happy good time feeling at all. Sure the rides were ok but the park itself was non inviting. No attractions on that day. The restrooms I visited were not well kept at all, smelling like an old country outhouse X's 10. Dirty floors, walls and human waste on seat toilets. Where is the maintenance? Lighting after dark was minimal with ride lights and game lights only. No lighting on walkways, stairs at all. Very unsafe even for what few security persons I seen. Food choices have gone downhill as well. You closed some good places just to make room for corporate chain stores, Chic-fila, Pinks, Johnny Rocket and of course a Starbucks. I went their to get the authentic CP food but instead get the neighborhood cuisine instead, what's with that? Corporate profits are one thing but how about getting this park back in shape to it's past glory. It's not all about the super fast coasters. In a few more short words, I doubt very seriously if I will ever visit this run down park again and will express my issues with family and friends who have yet to make it this year. Six Flags is not that much further away. Every item no matter what, drinks food, souvenirs is OVERPRICED!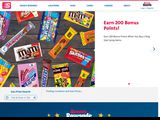 Speedway Dump Truck
This place (Royalton Rd, NR, Ohio) used to be a friendly local store for fuel and quick mart. I said used to until the new manager came in who has the rudest attitude in any business. The manager has the attitude, give me your money and get the hell out! I pity the staff that has to put up with her. Any company that puts this kind of person in charge of a store should not be catered to. There are other fuel stations in the area besides this one. Personally I have stopped going there as well as people I know who used to go there.
GoldenCorral
Visited this restaurant (Parma, Ohio) on my Birthday. What a bust this was. The buffet food reminded me of, not what it looks like! So much deep fried foods, stale salad bar, over boiled vegetables that dried up in the pans. Taste? Well look somewhere else for that, your not going to get it here. This Birthday visit was actually 2 visits, my first and my last. Golden Corral should be ashamed of this place!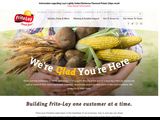 Frito-Lay
Yet again Frito Lay has raised the price again, 20 more cents for a single serve bag of their products to $1.89. I know potatoes haven't gone up that much, ask their drivers and they will tell you their income hasn't gone up. Must be GREED!
"Yet another price increase"
8/31/17
• Previous review
Frito Lay, has increased the price again of single bags of chips. This is after they raised the price several months ago. A single serve bag was $1.49 (still a high price) now it has been raised to $1.69 per bag.
I don't know how they expect us consumers to stay loyal with constant price increases.
A sign from corporate greed? Sounds like it to me. I will be boycotting Lays snacks and purchasing lower priced competitor products. So long Frito Lay!

image coming soon
PlayWPT
Anyone whoever played on a real poker site can tell you, this is not real poker. I agree with everyone who has posted a review 100%.
So rigged, and to be associated with a supposedly respectable organization with top notch players is beyond belief.
No chat, no hand review, ridiculous bad river beats, no customer support! The only purpose with this so called poker site is to get YOUR money.Stay away or at least NEVER pay to play this site, you WILL lose period!
NO STARS IF POSSIBLE!!!
Amazon
I don't get why Amazon has to track your every, I mean every move on their site. Not only Amazon but the many many online profiling trackers they have partnered with to track your every move.
I stopped buying from them due to them tracking and suggesting products based on years past purchases.
Never again Amazon, never again.
No need to email them about it though, they don't care what you think.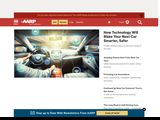 AARP
What can I say nice about AARP? Hmmm, nothing at all.
The only people making money is the AARP lobbyists in DC who are suppose to be helping senior citizens.
This organization is the worst when it comes to postal mailings. 2-3 times a week they try to tempt you with a "free" gift to join. Try to get off their mailing list is something to behold. This organization needs to stop spamming people and tend to business in DC to help ensure seniors are not taken advantage of, but then they would be doing quite the opposite. THEY ARE THE ONES TAKING ADVANTAGE OF SENIORS.
Insurance coverages from health to auto etc is much cheaper on your own than going through AARP who in fact get a percentage finders fee when you buy from them. Travel deals are no different.
Save your money, don't join this useless organization. Membership is down, wonder why?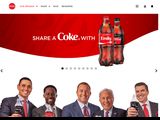 Coke
After years of mycokerewards and the list of various rewards one could get, this is history people. NO MORE REWARDS as we have grown to know. NOTHING!!!
Coke has switched to sweepstakes entries as a reward, don't hold your breath thinking your going to win, slim chance if any.
Shutterfly rewards? Verizon rewards? Sweepstake entry? LOL. This has got to do with Coke making money on their idea of giving back to their loyal customers. Of course these companies are paying Coke to advertise on their site and reward program. What a scam Coke is running to think people can't see through this.
Those that have stopped buying Coke products such as myself, I applaud you.
Say hello to the numerous competitors out there, Coke is not THE REAL THING anymore.
Sitejabber
why one can't login on the home page is beyond me and to need to make a long review (100 characters) just to post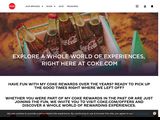 MyCokeRewards
Coke rewards program is worthless. This your "NEW" rewards program? LMAO, where are the rewards might I ask?
J hasn't received any thanks yous.
J doesn't have any fans yet.
J isn't following anybody yet.
Similar Reviewers on Sitejabber
You have management favoring people, making fun of other employees who may be struggling or...
If you are thinking about going there to eat. Don't go! The restaurant is under new management....