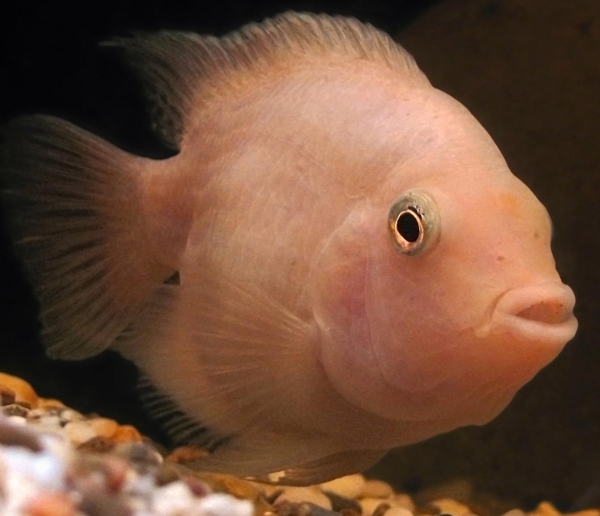 Jer"Jer" M.
11

Reviews

7

Helpful Votes

1

Thank You
Experience: Relationships, News, Education
Member since September 2019
Reviews

11

First to Review

3

Votes

7

Very Helpful

7

Funny

0

Fraud Buster

0

Great Find

0

Well Said

0

Thank Yous

1

Fans

0

Profile Views

45
About Me
Nothing you need to know
How I Can Help
Computer and technology enthusiast.
Interests
Read the above.

image coming soon
Kissrussianbeauty
Fraud/scam site. I do not know what happens if you sign up for it. I thought I might have created a profile so I use what I thought was the login. And wow, Access Denied, and the URL was CharmDate.com. CharmDate is full of women that paid to chat with you. Just ask yourself why the women are on there for 6-8 hours, even more. This despite that they study full time, have a social life and work. That is if you believe everything they say. Of course the work full time in addition to everything else, they just are not telling you that they work for the site to talk to me. Often their title at the site or agency is Administrator.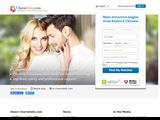 CharmDate
Like so many international dating sites that offer video and live chat - beware. You will notice that this girls sit online for 6-8 hours. What do you think they have all day just to sit around and talk to you, while having a social life, attending classes, and work. This is their job, to get you to talk to them and spend more money.
Reuters
Got to love when folks nails media sites because of their political views. Fox, right wing bias, MSNBC left wing bias. Reuters does not show any of that from what I have read. More I tend to rely more on the research and community report from NewsGuard, AllSides, and Media Bias/Face Check, than disgruntled folks that have become just a little more toxic in their political opinions.The only thing I could potential say is wrong with Reuters is that it is lacking flash - all the bells and whistles that so many other news sites shove in your fact. Hummm, actually that is a great plus.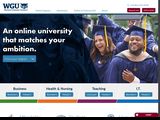 Western Governors University
This university is 100% online with regional accreditation. I cannot attest to other programs, but for Information Technology the majority of the classes are tied to a certificate. In fact to pass these classes one must pass the certificate associated with it. The downside is not having a class led instructor for an exchange of ideas. The upsides well make up for it. The certificates are included with tuition, every recruiter and employer I have talked to think highly of WGU, and the tuition is low cost for a university.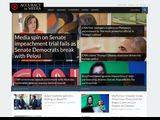 Aim.org
Noticed one or two people use this site as a reference to claim another new organization is the bastion of all evil. So I looked it up. Read the various articles on the site and dug deeper for who owns it and its aims, no pun intended. The site is 100% bias for (Far) Right Wing politics and ideas. Anything that looks even left of their opinion they claim is a complete liberal take over of that new or media agency. Many of the authors of said articles include opinions in their articles. If you are deeply conservative, this is the site for you. If you are liberal, moderate or just slightly conservative, this is not the site for you.

image coming soon
BeHappy2day
I was very briefly a member of this site. The girls here throw out sexual comments to get you to talk to them. Some of those comments I still use as examples of the most shocking things asked from a complete stranger. I did not still around long enough to request contacts. But the rule of thumb is if she refuses to provide contacts, only wants to talk on the site, or claims such nonsense as "I do not have email" and the like, she is a scammer. Sure many of the girls do not have internet at home, or a smart phone, or something along those lines, but I have yet to meet one that did not have an email address that she checks at least one a week or so. I have never meet a girl that who was serious was not at least willing to attempt to communicate outside of the sites. Typically every instant chat and video chat marriage agency site I have seen so far pays many if not all of its girls to talk to men. Many of the girls this is a full time job that pays well, as there are plenty of idiot men that will stick around and pay out 100, 200, 300 a week in fees and chat features for a girl that will never meet them. I would give this site 1 star, but I did not stick around to see how bad it might be.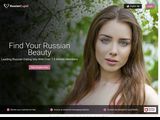 RussianCupid
The site does restrict photos uploaded. I cannot blame them, some of the stupid stuff people up load especially for a dating site is amazing. In effect you can only upload pictures of you without animal, and with clothing on. This is a very good thing. Down side is if you have a have dog or pet, or hobby is horseback riding, no pictures of that. However read on.

It is very much just okcupid.com with an international focus. There are many scammers on the site. Mostly women profiles, but I have heard of a few bad men on the site. Russiancupid does not monitor who joins and you can report scammers. But it is far to easy to sign up for a free account. You have to paid for the site if you want two way communication. Free accounts cannot communicate with each other, which is the best way to filter out the scammers on the site.

It is fully IMBRA compliant, but I do not think that it even needs to be, as it operates much like a USA dating site would. It really does not have any customer service to speak of.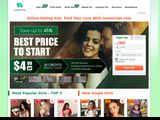 LoveInChat
Like Ladadate.com and Vicotriyaclub.com this is a scam site. Are there a girl or two that is real, will meet and interested in communication. Yes. But the majority are just there for a pay check. I personally know of four that are paid by the site to talk to men. I am friends with two of them. The secret really is this -

Is she on multiple sites, and most of those are instant chat and video sites like this one? Does she ask or state a sexually forward sentence to catch your attention? Does she refuse to provide requested contact information? Yes to one of those means she is most likely using you for money. These girls are making a commission for every credit you spend on them in chat, on video, or by letter. After getting her contact information does she always say she misses you in chat or what to see you in video - yup she wants you back on the site to earn commission from you.

Additionally this site is not IMBRA compliant. In other words, Americans, you cannot use the site for K-1 Visas. The site does not care, but being out of compliance they do not have to spend extra money, and they do not actually want you to ever leave the site. You are their cash cow. No idea what IMBRA is? Look it up.
VictoriyaClub
They are associated with Ladadate.com and Loveinchat.com. I know four of the girls that work on Ladadate, and yes, they are also on this site. Funny enough I have a screen shot of one of the girl's commission earning from Victoriyaclub. I will not post it, she is friend and I do not want to get her fired. I used Victoriyaclub only enough to double check on a few girls. This was before I meet the first girl who let me know that many of the girls get paid to talk to men here.

The reality is this. A marriage agency site that relies on instant chat and video chat are scam sites. You will notice that the girls are on there for hours at a time. These are girls that supposedly have studies and work for a living to paid for their studies. Explain then how they could spend 8 hours online just waiting for you to talk to them. Also you will notice that most of the girls are wearing similar to the same clothes and are in pictures of the same room or setting. This is because the site owners have their own photography station just for the site. This was slipped to me on accident from one of the girls I think when we were discussing another girl from the site.

No all the girls are fakes and frauds paid to talk to you. But most of them are. I do think that all of them make a commission from you. But I do not have proof of this. Best thing to do is a reverse photo look up. See where that girl has been. If she is on multiple sites, especially chat/video site, avoid her.

Also this site does not comply with IMBRA, so Americans, you cannot use the site as a reference for IMBRA laws on your K-1 Visa. Yup, no bride for you from here. Good luck.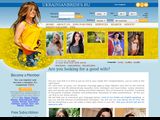 Ukrainianbrides.ru
If you are interested in a Marriage Agency site, this one is likely one of the most honesty of them all, if not the most honest. I have reported at least one girl for being on an escort agency site. She was removed immediately with the proof I provided. I have meet one girl from the site. I have talked to two of the translators from the site. Just remember that the site itself is an interface for the local agencies. The girls have various degrees of skill in English and ownership of internet access. All told I have found a mix of girls of not unlike that of eHarmony or Match.com.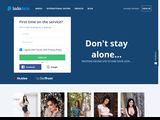 LADADate
How to tell a scam site. The women are online all the time, they rarely get up set no matter what you say, they say sexually infused sentences immediately, and they often refuse to give contact information when requested. I know four of the girls here work directly for an agency and make commission to talk to me. Of those four I am friends with two of them, one hates me, and one only wanted me to return to the site to bilk me for more money. The first girl actually sent me a snapshot of her Victorya Club interface that the 'Administrators' have. It is a bit different from what the men see. Up top I could easily see the icons for Ladadate and Love In Chat, plus at least 3 other sites that I did not recognize. I could also see two gmail accounts open, and google translation. When that girl you are talking to has minutes of delay in response it is in part because she is talking to someone else, and in part because the more time you spend with her the more of a commission she gets.

They claim to give a refund if you close your account. They do not. I requested my account close and never received a refund. I report another girls for also being on an escort service. They left her profile up and claimed it was all mistaken on my part.

I must also add, they do not comply with IMBRA. So Americans, you cannot even use this site as a reference for K-1 Visas.
Jer doesn't have any fans yet.
Jer isn't following anybody yet.