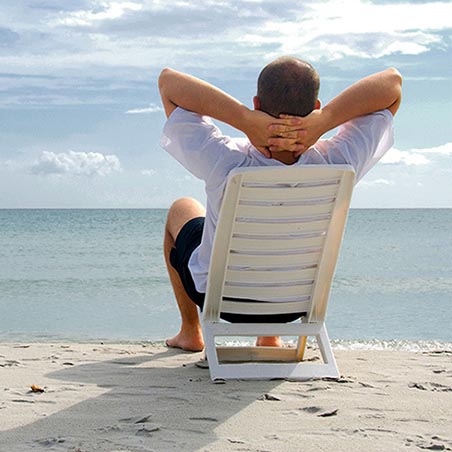 Jeremy R.
11

Reviews

52

Helpful Votes

0

Thank Yous
Experience: Entertainment, Computers & Technology, Hobbies & Interests
Member since October 2017
Reviews

11

First to Review

1

Votes

52

Very Helpful

47

Funny

0

Fraud Buster

0

Great Find

0

Well Said

5

Thank Yous

0

Fans

0

Profile Views

635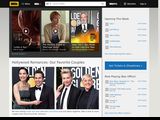 IMDB
I have been using the site since the year began to review and rate movies, and while it is okay, it does have some problems. One of them being that if you share your opinion on a certain movie (especially if it's a new release), there is a high chance a lot of people will vote your review not helpful, especially if it is a movie they hate for a certain reason (like it's a live action remake of an animated film or it has a political message they don't like). Also, the site does have problems when uploading pictures. Best to steer clear of this one when it comes to posting movie reviews.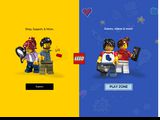 LEGO Shop
As a Lego fan, my first time ordering from this site was good. I ordered the Lego Flintstones set, and it came before the week was over. They even made sure the contents were shipped safely by adding some protective packaging. Lego Shop did such a good job, I may think about buying there again.
Tip for consumers: Some items may be sold out to the point where the store will put them on back order, so be aware of that.

If you have broken or missing parts, you can order replacement parts, but be aware they get a lot of requests and therefore may take time to get to yours.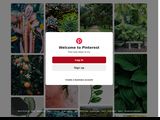 Pinterest
I used to use Pinterest all of this month, but after getting a copyright claim, I decided to close my account. Why? Because I found out on another site that people who make pins on Pinterest basically steal art from websites like deviantArt and even images from Wikis. Also, the site will literally spam you with images you may not want to see, and on two occasions, I have come across some disgusting images that I reported. This is not a social media site worth using, especially since it's full of stolen art and images.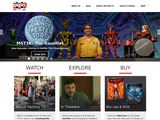 Shout! Factory
Shout Factory is a company that specializes in the release of DVDs and music. I have owned many of their releases, and they do not disappoint. The company's DVD releases varies from classics like the Power Rangers series pre-Neo Saban and Mystery Science Theater 3000, to newer stuff like My Little Pony: Friendship Is Magic and Miraculous. They also release obscure movies (especially horror films) and even shows and anime from Japan. I pre-ordered the series DVD for Choujin Sentai Jetman, and it arrived okay despite a delay, which Shout was kind enough to inform me of and give me a ten dollar refund for. I recommend browsing the site if you are looking for a certain TV show or movie from your childhood that almost no one remembers.
Tip for consumers: - The site's store offers some titles on both DVD and Blu-Ray. Be mindful of the prices, and what version you want.

- Some shows will have seperate seasons as well as complete series sets. I recommend getting the complete series as it will cost less money than buying each season individually.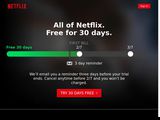 Netflix
This is an update to my old Netflix review. Sadly, during the summer, they have decided to remove user reviews, stating no one used them a lot. This has made them lose a star, as the user reviews helped people write their opinions on a show or movie, which helped parents and casual watcher decide whether a show was worth watching or not. It is sad that Netflix stopped it despite angry e-mails from customers, and I believe if they keep making bad decisions like this, then they will end up being dethroned by other streaming services, especially since Disney is making its own streaming service and soon, it will have all its movies removed from Netflix.
"A great streaming site"
8/16/18
• Previous review
My family has been watching Netflix for years since we moved into an apartment, and it is a good streaming service. It has a changing selection of movies and TV shows (which is mainly because each show they put on that is not an exclusive is basically part of a contract that is removed when it ends), plus the best part: Netflix has no commercials to interrupt what you are watching like some other streaming services. Also, you can review any show you watched to share your opinions. Overall, a great site.
Tip for consumers: -Some shows won't stay on the service for long since they are on there as part of a contract, so be sure to watch it all before it's removed.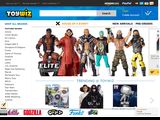 ToyWiz
I have been shopping at ToyWiz for a while, and every time, they did not disappoint. One time, they did fail to ship my order, but I managed to get in touch, and they sent it, along with some bonus stuff as an apology for not shipping on time. This is a good site to buy toys.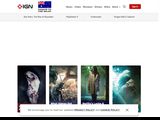 IGN
Back in the day, IGN was one of the good video game review sites, but now, it's nothing more than a joke. The reviews these days are horrible, as IGN will give good ratings to Call Of Duty games while any game involving Sonic The Hedgehog gets a bad review. One Kirby game got a low score because of the complaint about the campaign being short (which is kind of expected from a Kirby game). This is not a site for those looking for honest reviews.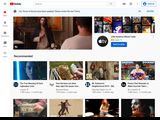 YouTube
YouTube use to be a good place to post videos, but ever since Google bought them, the site is no longer what it used to be. It is best to watch videos there and not create, as the Content ID system Google uses to check to see whether or not your videos have third party content (which can get them into possible legal trouble) is flawed, as anyone can actually make a false copyright claim and get away with it. Also, the site has slowly went from user videos to having VEVO channels of bands, and even charging money to watch an episode of a TV show or a movie. They even have YouTube Red, which charges money for ad-free browsing and access to original series. It is sad how this once great site has now become another way for Google to make a quick buck.
Tip for consumers: - Don't like ads? Don't buy YouTube Red when you can download an adblock for no charge.

- You are better off going to YouTube to watch videos. Creating videos is not good due to a broken Content ID system.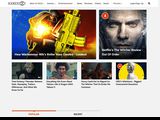 GameSpot
I do visit this site, but only for the latest news in gaming. The reviews are basically a hit-or-miss. While some games are done properly, others are either done by people who didn't play the game for long or have their reviews rigged because of ad revenue or because of a popular franchise (like Call of Duty, which has long become a dead horse). I remember when one reviewer got fired for his review of Kane And Lynch: Dead Men due to the site having the ability to use skins containing characters from the game? At least the site supports fan reviews from people who register to the site just to show their opinions. Never tried their membership, and never will after reading another review. This site is okay, just don't take the reviews seriously.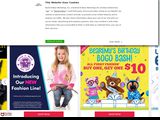 Build-A-Bear Workshop
I have shopped at Build A Bear Workshop's website, and every time, they get me what I want. Basically, if you've never seen this in a mall or anywhere else, here's the deal, Build-A-Bear Workshop is a neat place where kids can build their own stuffed animal (and by that, I mean stuff it, clean it, and even dress it). The online store has some more stuff (mainly because some of it is exclusive)
Tip for consumers: - If you see something you like, order it quick. Some of the stuffed animals (mainly the ones based on brands like Pokémon) will sell out quickly due to being a hot item.

- The site gives the option of having your friend stuffed or unstuffed. Choose stuffed if you do not have a Build-A-Bear near where you live.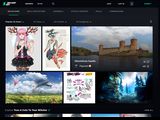 DeviantArt
deviantArt is not a good site as it once was. It has sadly become a place where bullies lurk and people will rapidly start flame wars with one another. While I do have some good friend there, sadly, the site has devolved from an art site to another hive of scum and villainy. And the worst part is while the site does have guidelines, more often than not, the bullies and haters abuse the report system and make false child porn claims just to get a certain user's account suspended or even terminated. The abuse is rare, but it does happen, and the worst part is the dA staff does not do anything to stop the abuse. In fact, they act immediately when they get the report instead of taking the time to actually look over the claim to see if it's even legit. If you are a fanartist, stay away from deviantArt. It has become a place where the bullies reign and the staff has no clue how to properly enforce the policy.
Tip for consumers: -Don't. The staff is terrible and does not review every report they get to see if it is legit or a false report that is abusing the system. Also, they are unreliable and let such haters get away with such behavior by saying the report was justified.
Jeremy Has Earned
52

Votes
Jeremy hasn't received any thanks yous.
Jeremy doesn't have any fans yet.
Jeremy isn't following anybody yet.