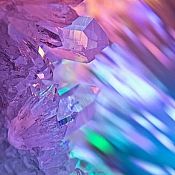 Jen"Jen" S.
6

Reviews

75

Helpful Votes

1

Thank You
Experience: Shopping, Business, Home & Garden
Member since January 2016
Reviews

6

First to Review

0

Votes

75

Very Helpful

73

Funny

0

Fraud Buster

1

Great Find

0

Well Said

1

Thank Yous

1

Fans

0

Profile Views

560
How I Can Help
I have expertise in beauty products & application. Eyebrow tweezing. Nail painting & design on natural nails. Bargain hunting. High-volume bartending, bottle service, VIP serving & night club management. Procrastination & laziness. Music from numerous genres during the 70's - 2010. Coziness pro. Online resales & shipping through USPS.
Interests
Anything beauty, crafts, DIY, deal hunting, thrifting, journaling, cats, music, headphones & earbuds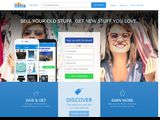 Listia
I have been on Listia for a little over 2 years and I LOVE IT! The two things I agree with, #1 Inflation! It's pretty bad right now. With the additions of selling your points for cash and Listia Plus (I think it's called) the rate is out of whack. Give it a little time and it'll calm down. #2 The "professionals" or greedy a$$ sellers that list items WAYYYYY TO HIGH. It's sad, pathetic & the LAZY way to hustle, but nobody said you need to bid on their items, I just ignore them.

NOW, I'm going to call out all the people that are COMPLETELY WRONG and can't admit that THEY were the problem.... Listia has a GREAT staff! When you're having a problem member support steps in. They are SO INCREDIBLY fair!! I deal with them on a regular basis. Most of the time its great! Although, I'm not like these other IDIOTS ON HERE, I can admit when I Fu$k up! I have a big mouth and a tendency to tell people about themselves. I've gotten many warnings & suspended messaging, that I DESERVED! Im the perfect member besides running my mouth. 3500+ 100% positive feedback. They don't just punish people for nothing! These morons acted a HUGE fool in someway for their accounts to be banned. Scamming, thieving and/or being complete douchbags. I can promise you, 98% of those people running their mouth are guilty. Listia runs a tight ship, all you have to do is.. act like a decent person & follow the very easy rules and you'll have NO PROBLEMS!

On every auction page there is a "flag as inappropriate" link. If people just complain about fake items that's not much help to support. Hit that "FLAGGED link" and... TA DA It will be removed. Listia is a awesome community. I've made some amazing friends, found a new hobby, gotten TONS of fantastic stuff. This isn't the place to be if you're looking to get rich quick. Listia is a place to have fun, enjoy yourself and escape from the real world for a while. I suggest everyone try it out.
Walmart.com
I love Walmart but, trying to shop on their website is like someone giving you a paper cut on your eyeball every 2 seconds. I get so frustrated, I leave the site. With ALL THE MONEY they make you'd think the website would be tolerable. It's hell. Fire your IT people Walmart!!!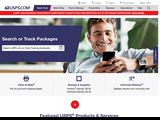 USPS.com
God help you if you ever have a problem with the United States Postal Service. I've been having an ongoing problem with them for 6 months now. The problem stems from my regular mail carrier leaving. Instead of putting a carrier on my route permanently they've decided it's best to dump this large route on other carriers, in addition to the daily schedule these mail carriers already have. So, I have numerous mailmen fulfilling my area weekly and they are the angriest, most disgruntled group of men that clearly DESPISE their job. I've made 25+ pickup requests online. I received a confirmation letter on all of them, so they weren't voided or incomplete, the post office system recognized and accepted all of them. All but one of the mailmen that alternate through here won't acknowledge my requests, never. Even if I leave a one of my whooping 7oz packages in the mailbox for them to simply grab. The one nice carrier that only comes once or twice every 2 weeks is incredible. He has helped me understand I'm not losing my mind, they are in fact A-holes. Then he explained the issue with them getting all this extra work. I guess I'd be upset too, but I wouldn't take it out on the postal customer. I never request pickups for anything large. The largest will be less than a pound. That's obviously not too much for them to handle. When I ran after one of them a few months back, thinking he "just forgot" my package he literally tried to run from me, but didn't turn the wheel hard enough and came 6 inches from bashing me with the truck mirror. I was in shock & shaking and barely ask him if he could please take my tiny box, he said, "We don't do pickup requests in apartments!" I replied, "I've lived in 3 apartment buildings the past 6 years and they've always picked them up. I've never heard that ever. Can you at least take this one?" This was his response.. "Well obviously they cared about their job and NO!" He sped off. I'm totally serious about this. He sped off leaving me in the dust with my package! LOL! That's INSANE! I had asked his name after he almost smashed into me and he said, "Jarred!" I doubt that was his real name. Well, I've contacted usps 4 times now 1 by phone & 3 by email. If you call, expect to be on the phone for about 2 hours. Seriously. I keep contacting them to request a permenant carrier. I can bribe a single carrier with gift cards & refreshments, I can't afford to do it to the 10 non working ones I have now. They only responded to one out of the 4 cases I started and they talked about discipline not hiring someone. Don't discipline, just hire! I used to walk to my local post office 1.4 miles from my home, but I've had back surgery and can barely walk to the bathroom let alone a mile and a half. That's where the closes mailbox is too and I don't drive. I had to stop selling on my favorite buy/sell apps because these carriers are too angry to do their jobs. I thought when I pay the postage fee the post office services were included in that payment, even pickup requests. If ANYONE with common sense from usps ends up seeing this.. HELP ME!! I had no clue government workers could act like this with no reporcussions. I'm blown away. People, APPRECIATE your mailman/woman if they are good to you! Tip them, gift them, to show your appreciation. I'm going to spoil the F out of the regular carrier I'm crossing my fingers for. From my experience I think they work much harder than what we give them credit for. I'm sure they deal with a bunch of nonsense from people on their route, co-workers & their clueless supervisors. And I say, "CLUELESS!" because I live in a HUGE apartment complex with numerous buildings and, somewhere there is a idiot supervisor who thinks adding that huge task to someone's already full route is acceptable. After almost 7 months now there is no excuse for not having someone permanently here. Anyone having problems with usps, I totally feel your pain. They could care less about you and your problem. These poor excuses for customer service workers that answer the emails & phone calls are evil. They know your upset and will do what they can to make it worse. Try to avoid any contact with usps. You'll save your sanity, blood pressure & possible anger management classes if you avoid them. The truly sad thing is, I'm not kidding.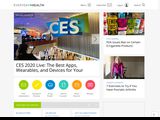 LifeScript
I filled out surveys for free samples, once a week, for a year. I NEVER received a single item from them. NOTHING! I don't know what kind of scam they have running but, I no longer buy products from the companies that associate themselves with this SO CALLED lifestyle website. Obviously, something fishy is going on. Do NOT give them your personal information. Just STAY FAR, FAR, FAR AWAY!! *****@gmail.com Minneapolis, MN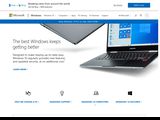 Microsoft Windows
These BAZILLION DOLLAR company's make me so sick! I am a low income adult and I qualified for a reduced priced computer to send out resumes and such. I didn't use it that often, like 3 times a week. It started to act up so badly, I couldn't do anything on it. I thought that I had done something wrong but come to find out it's all the bloat in windows 10. It takes numerous minutes to load a page or do anything. When I send out things it comes back with an error because it's going so slow. When I looked up online and finally realized that I did not do anything wrong, I called Microsoft. They will not revert my system back to the old operating system because I don't have a product key. I Explained to them that I got it refurbished and they don't care! They said it's my fault because I clicked the link to get Windows 10. She said I should have never clicked on it. If I want to go back to my old system I have to purchase the software. That's more expensive then the whole computer system I received. So if you haven't gone to Windows 10 yet, DO NOT CLICK THE LINK THAT POPS UP EVERY 5 MINUTES!!! I have no idea how I'm going to pay you for the software or to get the computer fixed they really don't understand how important a computer is to some people.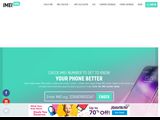 IMEI.info
These pathetic lying websites are rampant. I did a Google search to check an imei # before buying a phone and this website IMEI.info shows up in the search. The description says, they'll check if a IMEI # is Blacklisted for FREE! Well, I wasted my time jumping through their hoops just to find out, IT'S NOT FREE! They have a clock running that says, "Could take minutes or Days. Enter your email for results & like us on..(all social media sites) OR.. PAY FOR the blacklist pro check for immediate results. I obviously didn't enter my email address. Fool me once shame on you, fool me twice... Nope, I'm not going to be taken by this shady website.
Jen Has Received
1

Thank You

"Thank you so much Jen for letting everyone know how discussion the United States Post Service employees works they are the worst of the worst. I honestly think these USPS should be cleaning toilets specially the mailman from the Bronx, NewYork 10459"
Jen doesn't have any fans yet.
Jen isn't following anybody yet.
Similar Reviewers on Sitejabber
Hahahahaaa, they are just some $#*!en scam site which doesn't refund money that are sent to them...