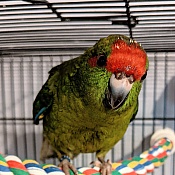 J S.
5

Reviews

23

Helpful Votes

0

Thank Yous
Experience: Clothing & Fashion, Shopping, Hobbies & Interests
Member since March 2019
Reviews

5

First to Review

0

Votes

23

Very Helpful

23

Funny

0

Fraud Buster

0

Great Find

0

Well Said

0

Thank Yous

0

Fans

0

Profile Views

109
About Me
17 year old who loves to write honest reviews on bad places.
How I Can Help
Really good at spotting scam websites. I still like to partake in them. Not smart. Fun!
Interests
Birds, instruments, languages.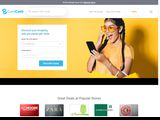 CardCash
So, I have two gift cards I'll never use, so I was trading it for an eBay gift card. After I put in all the info, it gave me a pop-up window to give me a text verification code. Which, why do you need that if I already give you my email, my address, and my credit card? Lame, but anyway, the drop down menu gives you a list of phone numbers that you can use. You can't type in one, they give you a list. That's really stupid. For some lame reason, my phone number wasn't on there, only random numbers I've never had in my life and my mom and grandmas phone number was there? What? So I emailed customer service, which was actually really fast getting a response, but they told me if I couldn't find a number in there that I can use, they can't do anything about it. Are you serious? You give me my mom's phone number, my grandma's phone number, and a bunch of random phone numbers, but not mine? And you can't do anything about it? What I'd like to know is how they got those numbers in the first place and not mine. I use my phone number online everywhere. Not my mom's, grandma's, or those random numbers. Really freaking weird. I'm never going to use that website again, since I don't know where they got those numbers. That's creepy.
Tip for consumers: Don't use it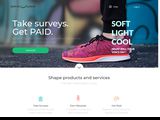 SurveyJunkie
At first, it was great. I loved this site and told everyone about it. But, I was just about to cash in $31.83, but I had to contact support. Emailed twice and got nothing. I waited two weeks. I emailed the third time and got an automated response saying I've violated rules and so I can't cash out or do surveys anymore. I made a total of $111.98 but didn't get that $31.83, so I made much less than that. Still a good amount for me since I'm 17 and still looking for a job. I've been with the site since July of 2018, but now I can't do anything because I "violated rules". I was honest about literally everything in the surveys and was consistent and I took my time with the surveys. So, what did I do wrong? Most certainly nothing, but I'm guessing they're just really picky about who they want to get money. What a joke.
Tip for consumers: Cash out each time you get $10, so you can't get cheated out by the crap system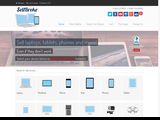 SellBroke
You can only sell a specific model of what you have. So, you don't see a Kindle Fire in the Amazon tablet section? You can't sell it. Kinda stupid that they only want specific models. And good luck getting anything for your broken items. Usually, they won't pay you anything if it has more than one slightly more than minor defects. I won't ever use this company.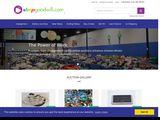 ShopGoodwill
I honestly love the layout of the site. That's the only good thing about this site. Now that we got the positives out of the way, I'll let you know the negatives.

Of course we all know all auction sites use fake bidders to bump up the prices. It "sells" for a lot of money and a few days later is back up again. Nothing new or surprising, but they do it here A LOT.

Different stores have different policies, so you might get a nice honest store, or a grumpy, full-of-liars store. You mostly get the latter.

It's super frustrating and stressful to win an auction. It's fun when you do win, but it's definitely a let down when you get the item and it's not like what's pictured. Good luck getting your money back.

Shipping is ridiculous. Something that should only cost $20 to ship costs $80 to ship. Dumb.

Anyway, I only shop for musical instruments, specifically string instruments. In this year, January, I bought two flutes as a gift and they ended up coming to me useless. They needed the full restoration, and that costs about $300 everywhere I went. Waste of my $35 for junk that sits in my mom's closet.

Next, I just recently bought a vintage violin. I already knew it had some cosmetic damage, but I didn't care. I wanted a new violin so I bought it on impulse, shame on me.

The description didn't list anything at all, only the dimensions of the case and the violin itself. The pictures were taken as to where you couldn't see additional damage and things on PURPOSE.

When I received it in the mail a few days ago, I opened it up excited, but was totally angry that I got a piece of junk.

There's scratches and bumps and rough varnish that wasn't pictured or in the description. The shoulder rest was completely broken. The extra set of strings were bent so you can't even use them, which were positioned in a way in the photo so you couldn't see they were bent. Strings on the violin were also bent on the neck.

I already knew the bow was trash, so it didn't matter. There were labels on the inside that weren't pictured or mentioned at all. It was a mess. It would be a lot of money to fix up, and what if it didn't even sound good?

Anyway, I messaged the people, Goodwill of Central & Northern Arizona, about the issues that weren't described or pictured at all. It was clearly not what was pictured. The rating was "good" when it really should have been "fair." Scummy.

I sent pictures as they requested and asked for a full refund since I wasn't told about any of this damage.

They offered me $15.

I was polite and said no thanks, but dang was I mad!

How can you go and post an item without any details, and when I find said details, you only offer a measly $15? What the heck? That's only about 20% of what I originally paid for it. Not even half!

I'm appalled they can get away with basically scamming us, with no way to get our full money back.

Disgusting, and a waste of my money.

Anyone want a German vintage violin? Lmao.
Tip for consumers: Don't bother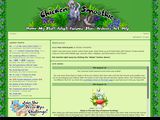 Chicken Smoothie
It's a fun game if you like trading and collecting item games. What's not fun about this site is the fact it is EXTREMELY liberal. Everywhere you go there's at least one user who is flashing their homosexuality or something else at you in their name, profile picture, or signature. This is a KIDS game. This shouldn't be allowed when there are children playing the game. Family friendly site? Nope.
Tip for consumers: I would caution for your children to play
J hasn't received any thanks yous.
J doesn't have any fans yet.
J isn't following anybody yet.
Similar Reviewers on Sitejabber
If you watch the same items on eBay as on shopgoodwill you will notice the bids on shopgoodwill...
Eh, it's okay for me. I've gotten some good deals on some unusual things. Make very, very sure...