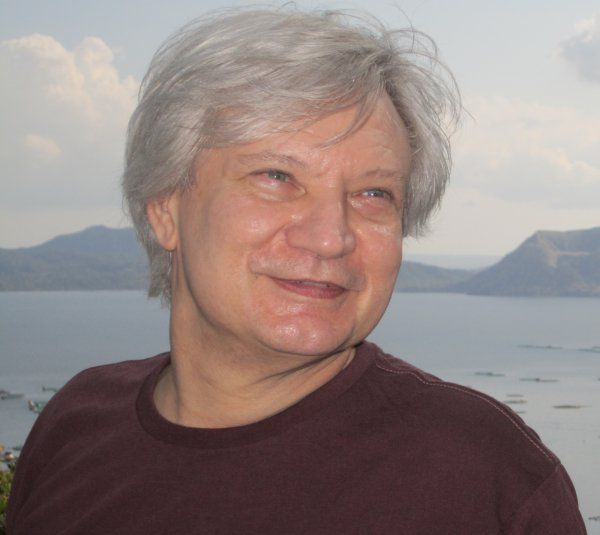 JD"JD" L.
11

Reviews

102

Helpful Votes

0

Thank Yous
Experience: Entertainment, Travel, Computers & Technology
Member since April 2014
Reviews

11

First to Review

3

Votes

102

Very Helpful

100

Funny

0

Fraud Buster

0

Great Find

0

Well Said

2

Thank Yous

0

Fans

0

Profile Views

1,065
About Me
Youthful older professional man with many interests seeking a match after the end of a long relationship.
How I Can Help
Physician, Musician with strong knowledge of theory, Former instrument repairman, and general handyman. Much travel and relocation within and outside the US.
Interests
Music (playing and history as well as listening). Languages, Comparative religion and philosophy.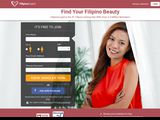 FilipinoCupid
The site seems legit and most of the women are real, if not always sincere. These facts should be apparent from the number of messages and interests you get from quite ugly women, and a spectrum up to very beautiful or adorably cute.

From my experiences visiting the Philippines, it is true that Filipinas consider light-skinned American men handsome. You will almost certainly be tall by Philippine standards. Young Filipinas are also much more receptive than Westerners to older men, to the point that some young women there have romantic fantasies about older, foreign men.

Apparently, Many Filipino men do not offer much competition: frequently abusive, irresponsible, unfaithful, unaware even of the concept of satisfying a woman sexually, much less having the skills, and not financially secure..

There comes the problem. Most of these women are very poor. That makes you seem very wealthy and desirable, but also makes it hard to distinguish between the cultural expectation that generosity is a sign of good character, genuine affection combined with a legitimate need for financial help to get out of poverty, and outright only wanting your money. Their attitudes will range from outright scammers, through essentially monogamous prostitution, to unrealistic fantasies of becoming a princess.

The site will remove profiles of women who ask for money or otherwise are not sincere if you give them evidence -- so save a copy of your messages. Understandably, they will not remove a woman just on your sayso that could be from spite. The site does not block exchange of direct contact information nor charge for communication on the site. They charge a membership fee (lower rates for longer terms) to allow unlimited messaging with all members. The site therefore has no motivation to have you strung along by a fake profile. They do post suggestions for avoiding scams.

Remember this is an overwhelmingly Catholic country. Not only does that mean that the woman may be very sexually repressed by Western standards. They may also call themselves "Religious" when all they mean is a decent person,
There is no divorce within the Philippines and "annulments" are expensive and time-consuming. That means that a woman who is separated cannot be brought to the US. On the other hand, living together, including unwed motherhood, is fairly common, with such couples possibly referring to each other as spouses.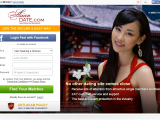 AsianDate
Bottom line, they are just luring men to spend money on messages and live chat. If there are any real, sincere women on this site, it will be virtually impossible to form a realtionship with them.

If you have already made the mistake of buying credits, you can have some nice, intelligent conversations in live chat. You can see some of them live on webcam, and they will respond to commands so you know they are really live, not pre-recorded (they seem to find this amusing.) Just realize you have no chance of meeting them.

It is prohibitively expensive to communicate on the site long enough to get to know a woman. You could not exchange the information necessary to arrange a visit, unless arranged by the site. The site is extreme in blocking any attempt to get direct communication. They even block mentioning Facebook, Google, etc, let alone giving an email address -- even when I tried posting one backwards! This implies an actual person censoring the communication, not just a computer.

Reasons for doubting the women are real: 1. The majority of these women have large breasts -- not consistent with Asian bodies. The ones that do not have obviously large bosoms are photographed to make their breast size unclear. If you select to put responses or searches in order of "Beautiful Ladies", it equates to larger breasted women first. Obviously the site is catering to what they think every Western man wants. (If a man were looking for women with large breasts, why would he be on an Asian dating site to begin with?) 2. You will often get many letters from the same woman, even though you have not read and responded to any of their previous letters. What attractive woman is going to keep messaging you when you don't respond? 3. You will get letters saying they like your profile or picture, even when you have not yet put anything on your profile.

I dismiss the arguments about it being unreasonable for attractive young women to be interested in older men. The concept of the "dirty old man" and prejudice against age differences in couples are largely absent in Asia. Westerners are largely considered tall, handsome and rich, more faithful than Asian men. But this is not one of the places to find Asian women.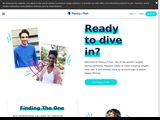 POF
If you are looking for someone to spend your twilight years sitting in a rocking chair, holding her knitting, this is the site for you. If you believe sexuality is a significant part of a relationship, you can forget this site.The least mention of a sexual interest to any mature women on this site will be considered offensive. Maybe for men under 40 it is different, but for me it mostly offered pre-emptive comments about not entertaining any sexual innuendo from women I would not even be sexually interested in. Women who are not obese are very rare.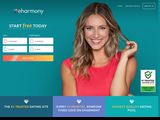 eHarmony
You would probably do at least as well meeting people in daily life or in clubs. The much advertised matching is very superficial. Even the information they gather does not seem to be used much. Matches seem mostly based on age and location. People who can find a relationship based on age and location probably would not be on a dating site.

They mostly ask about things like tastes in music and generalities. There is no effective means to select for physical attraction. Important but "touchy" subjects like sex and religion are barely touched upon. Even the criteria they address are evaluated by multiple-choice answers that often don't allow a true reflection of your attitudes, or the importance of the subject to you.

Specifically: They ask your religion, what religions you would be wiling to date and how imprtant religion is to you. There is no evaluation of your actual beliefs, no distinction between the religion you were raised but do not practice, and being a devout believer whose life centers around their faith. Politics is just rated on a spectrum form conservative to liberal, with no details. They only ask one question related to sex -- where you place sex on a range from "a normal part of dating" to "only after marriage."

The site is vehemently G-rated, and uncontroversial. Unless you are looking for someone with whom to sit in a rocking chair by the fire, you will probably be disappointed. This may not be as true for younger people on the site, but you will have to get through a lot of superficial matches before you find out if the person is willing to be candid about deep subjects.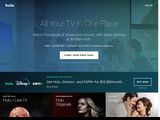 Hulu
The only justification for putting up with the commercials on Hulu when Netflix costs about the same without commercials, is availability of content. Hulu has TV show episodes sooner than Netflix, but does not have older episodes. I was out of the country for about 8 weeks and found that a show I had been watching was only available for the previous 5 episodes. You cannot start from the beginning of most long running series.

Although you can click on whether an ad is relevant, it will make no difference to what commercials you see. For example, I am absolutely not interested in buying a car, clicked "not relevant" to hundreds of car commercials, but car commercials continue to be the most common ones shown.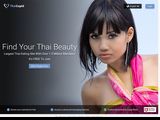 ThaiCupid
I find Thai women very attractive, but those are mostly not what i see on this site. Also, a very large percentage of the women here know no English. I love languages, but Thai is very difficult for speakers of Indo-European languages like English.

If you see a picture of a Thai girl with large breasts, assume it is a fake aimed at presumed Western male tastes. If you want women with large breasts, don't waste your time on Thai, or most any Asian website.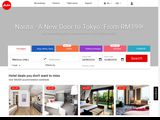 AirAsia
They seem to think that it is perfectly fine to take your money for nothing in return, deceive you into thinking there is a way to correct an error, or file a complaint, then insult your intelligence by saying their ripoff is "policy" -- as if we are too stupid to realize that is their policy after being victimized. They do not seem to think that an honorable, reasonable, decent company would have a way to modify a policy for the sake of fairness. They seem to think it is OK to send a customer on a time-wasting process seeking customer assistance, only to find out they will make no attempt to correct a problem, or even file your complaint.

I booked a flight with them, then discovered that I had clicked the wrong date on the calender. I immediately tried to correct the error. There is no customer service phone number that can be accessed from the US without international calling service. The only contact option was by "instant messaging."

There was a 45 minute wait to get to the online chat. There I was told I had to sign up for membership before I could change my flight. The agent would not tell me how to join, how to enter a booking that was made before becoming a member, nor what to do next. Instead, I was told that my live chat time limit was expired, requiring to get back in the cue.

I blundered around figuring out how to manage the membership and get to the re-booking option. It took an excessive amount of work to enter my original booking (don't they know the details from my name and confirmation number?) and enter my new selection (everything the same except the day.) The result of "re-booking" was to be offered the new flight at essentially twice the price (less fees not paid to Air Asia) of my original booking. It did not even show a credit for the money I paid for the first booking.

I eventually found a Facebook page to make a complaint. I was directed to another site to file a complaint (not found anywhere when searching online.) After another lengthy filling out of a form, my complaint could not be sent because it flagged my email address as needing something like a routing number that made no sense. After I entered my complaint as a message on their Facebook page, I received an email "explaining" that their non-refundable policy simply meant that I was screwed out of my money, as if being "policy" were the same as fairness. When I replied that no reasonable person would agree to paying full price for nothing just because of an inaccurate mouse click, and no honorable business would consider that a reasonable way to treat a customer, I got another email again saying it is their policy -- in effect saying "we're taking your money for nothing; to hell with you"

They just don't seem to get it that it is infuriating to keep saying "it is our policy." They either can't understand my English arguing that their policy is unfair and unreasonable to be applied in my circumstance, or they actually think that "policy" is justification for unfairness. Either evil or stupid, but hopefully not immune to consequences of their poor customer service.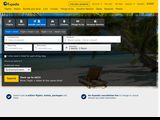 Expedia
I twice made arrangements through them, and they had no listing of my transaction when I wanted to make changes or corrections. I changed a booking for a motel -- they cancelled the first booking and made another booking FOR THE SAME DAY that I had cancelled.

When I tried to correct a mistake on a booking made through them with an Airline, they basically said "you are on your own", not even aiding me in making contact with the airline, let alone backing me up in my dispute.

Long waits and dropped calls seem the rule rather than the exception.

I note that the detailed reviews of some reviewers giving them 3 stars would have earned them 1 star from me.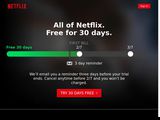 Netflix
It is a very good bargain except that a lot of things are not available streaming, even old things.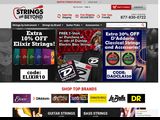 Strings and Beyond
Usually the best prices, best selection, excellent customer support and prompt shipping.

Occasionally you will find an item at a lower price on another site, much less often an item available on another site that is not on Strings and Beyond, but over all you simply cannot go wrong. They were willing to add an item to an order and still bill it to PayPal, which other merchants said was impossible. They sometimes offer free shipping without a minimum order, which is very nice.

My only quibble is that they have limited customer service hours (business hours weekdays), but the service is friendly and knowledgeable.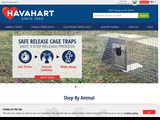 HavaHart
My experience with trying to order from Havahart was miserable. I did not get the 10% first order discount despite going through a tedious signup process twice. Clicking on the product defaulted to adding 1 of the item to my shopping cart; when I clicked the "3 or more" option, the order in my cart was increased to 4. Despite changing the shopping cart to 3, at checkout it reverted to 4. The only phone number given was 1-800-5-HAVAHART -- way too many characters and the tedious need to convert to numbers in order to enter the number on my VOIP phone. When I finally spoke to a human being, I was told that they could not change the quantity, only cancel the order and have me place the order again. I told them to cancel the order. I will get the items from Amazon.
JD hasn't received any thanks yous.
JD doesn't have any fans yet.
JD isn't following anybody yet.
Similar Reviewers on Sitejabber
What is the point of signing up to a dating app/ website if you can't even message the women you...