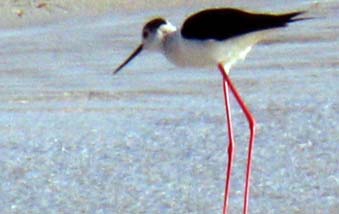 Jaswant T.
13

Reviews

22

Helpful Votes

0

Thank Yous
Experience: Business, Reference, Autos & Vehicles
Member since October 2016
Reviews

13

First to Review

8

Votes

22

Very Helpful

21

Funny

0

Fraud Buster

1

Great Find

0

Well Said

0

Thank Yous

0

Fans

0

Profile Views

547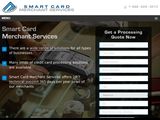 Smart Card Merchant Services
I usually get 30 phone calls a month for credit card processing. This company takes the cake. If looks like the positive review they have on google have been acquired from individuals who are connect with the company. Really high pressure tactics. They pretend that they have no intention in selling you anything and will pressure to meet with one of their specialist who will show you where you are loosing, when in fact is it just another excuse to waste 20 minutes of ones time to hear a sales ptich from this vendor. JUST HANG UP WHEN THEY CALL!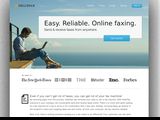 HelloFax
This is the second year I have had Hello Fax. As a company, you would expect them to notify you as a consumer that you account is up for renewal, before it is downgraded. Furthermore, you are not told that once you are down graded, you would loose all access and rights to a phone number which you paid to get ported to their service. Inaddition, if you want to get your number back, you have to pay them $60 to get you number and in addition you have to pay to renew for the additional year of service.
Tip for consumers: Don't ever port your number to their service.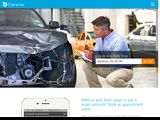 Carwise
This site is owned by CCC, they are a software company who provide estimatic information to autobody shops. To be listed as on of the companies they would refer customers to you have to use their product. The reviews the provide is via their review systems. To be a part of their network you have to subscribe to their software at a cost of around $750 a month. They don't tell a consumer this when you land on their page. As an independent shop owner who don't use their software, we have to fight get each of the customers we acquire. Site's such as this should be honest as to what they are doing, namely harvesting consumers who do not know any better to use their referral network.
AutoTransport123
These guys are middlemen who contract with other shippers. The fee they collect is going to be a low one, and when they can't supply at the price they quoted, you are sold an alternative at a much higher price. Everything is skewed so you are let not other choice, and are forced to take the options they provide. Once they get hold of your email address, you are going to be spammed constantly. Don't waste your time with them and their lack of service.
JewishYellow
The representatives for this company will portray that their company will get your business more customers who are ready to buy. They have an exclusive track with their client base which will get your business more quality customers.

All a lie and just a big scam. They will put an ad in this book, and you will not even get one phone call.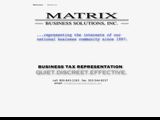 TaxRepresentation.biz
Michael Lowe from this company is a very smooth. He calls and try to convince you that he and his company are there for you. He will try to find a manner to identify with you and your problems. During his phone call he will tell you what they can do for you and will quote you a price. What he does not tell you, is that the price he quotes you is the starting price. The agreement he sends is a retainer agreement not a contract stating what they will perform for your or your business. They collect your funds and don't do anything which they state they will do for you. Very un ethical in the way they deal with customers.
Tip for consumers: Hang up the phone!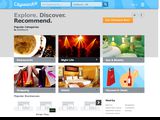 Citysearch
This company like Yelp, tries to make you feel that not advertising with them will cost your business loss revenue. They require you to sign a six month commitment. You are committed, but they are not require to perform for their part of the contract. The reps are not honest and will tell you what they feel you want to hear. Six months at 300 a month is not a little bit of money, and not getting any results is an even harder pill to swallow. Buyer Beware!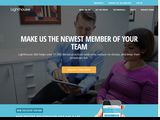 Lighthouse360
The pitch that they use for mechanic shop is that their exclusive software will mine your shop's Mitchell1 database and get you more work from your existing client. What they don't tell you is that they are using Bolt On technologies products and reselling as their own. They say they are part of Yoodle, which may be true, but a 300-500 price point for a month is bitter pillow to swallow when you find out you can get the same service for a much cheaper price.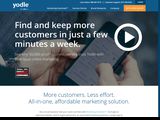 Yodle
Like Yelp, they claim to be an expert in getting you new customer. For $500 per month,they claim that they can increase the number of phone calls you can get for your services. They start off by asking you what the typical value for job you perform for customer. That is gross value not your net profit. From there move on to calculate how much money you could potentially with the number of new customers they can get you. The reps will not take no for an answer, and will keep calling you and try to be your best friend, trying to give the best deal you will ever get.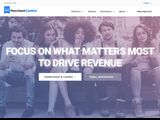 MerchantCentric
They try to sell the product as something else rather what is actually. It is just a portal where you can respond to your review as they come in. Therefore for $6000 a year you can spend your money better. If you were to use Yext to fix your listing and manage your reviews directly you can achieve the same results, and spend a lot less money. The staff is friendly and helpful, but you can spend your money better with the use of other products.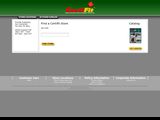 CertiFit
Can you tell me of a store who has a manager who does not have his own business card. From day to day this company computer change the pricing of the product on the fly. They have no list price, and would not provide a written quote because they say that the system they have does not allow that. To the unsuspecting consumer, they will rob you blind given a chance. It is like you call a recycle parts store, ask for a part which is published on line, then the sales person says to you that part just sold, but they have another one that just came in, and you can have it for a higher price. Then you check the stock number and it the same part which you called about in the first place. They do it because they know that they can get away with it. If you are using them to build a quote for a customer repair, you cannot expect them to honor the price they provide to you at any given time!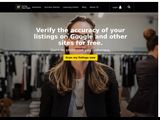 YP Marketing Solutions
This is how they start out in their inital contact. They price their product based on what they see you could possibly earn because of each of the phone call you may get. The service reps are not there at the company for more than 2-3 months at a time. They cycle through reps quite often. Because these reps are under high motivational pressure to perform, they will tell you and do things they cannot really deliver. It was so bad, I was getting phone calls for taxi at 2:00 in the morning because the rep place my number on a rotating list to show I was getting calls, although the calls had nothing to do with what I do. They will build you a website which they own and they will optimize for you to get the calls as long you are with them. The moment you cancel, all the money you have spent has become vapor ware, because they own all the results which you have paid them for. Typically they want around $500 per month, and they want you to committ for at least six months and you owe them the funds if they perform or don't perform. Buyer Beware!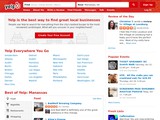 Yelp
Over the past couple of years, i have had several 5 star reviews on Yelp. Every year I get a call from their sales agent who claim that I should advertise with them to keep my competitors from getting the business. They ask you what a new job is worth, then equate a phone call as being the reason you get a new job. So they ask for about $300 a month and tells you that they will get you lead which will allow you to recover the cost. If you delcine their pitch, after a little while they claim that the reviews which were live are no longer valid because their secret program has screened the reviewer out as not being a quality Yelper. So in their opinion, everyone opinion does not have the same weight. If you really think about it, as a business, the opinion of a guy who goes around and spend 10 - 20 dollar per transactions, weights more than an individual who would go out and spend $10,000 or more in one transaction. So quality customer reviews are overlooked and hidden because they don't review as frequently. The shake down is the same as someone coming and asking your to pay protection, because they are protecting you from them.
Jaswant Has Earned
22

Votes
Jaswant hasn't received any thanks yous.
Jaswant doesn't have any fans yet.
Jaswant isn't following anybody yet.