Member since June 2017
Reviews

3

First to Review

1

Votes

3

Very Helpful

3

Funny

0

Fraud Buster

0

Great Find

0

Well Said

0

Thank Yous

0

Fans

0

Profile Views

283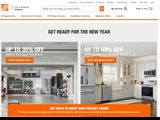 HomeDepot
We ordered a dozen windows w/installation from Home Depot last month. While things went ok with the sales person who was kind, accommodating, and knowledgeable, the rest of the process / phases went very sour.

We had an absolute horrible experience from the pre-installation to the installation and post installation parts. On June xx, we received a call from a Home Depot staff who scheduled the installation for Thursday June xx between 10 am and 12 pm. The lady repeated Thursday and 10-12 pm several times and so did we when confirming the day, throughout the call. This call was recorded.

However, on Wednesday June 21, we began receiving phone calls from 8:30 am from Home Depot telling us they were near our house and that we had to let the crew in. You can imagine that we were absolutely chocked and highly stressed as we were getting ready for work and this was not the plan wed agreed on. We explained everyone that there was an error on the scheduling and that they were supposed to come over the next day. The guy on the phone was angry and refused to hear anything we had to say. We called the lady who scheduled the appointment but she wouldnt pick up the phone or call me back. We called the main number and asked the man on the phone to check the recording of the phone conversation scheduling the installation but he refused. His crew called again and told us they were on our porch and had to get the work done or they wouldnt come back. So we pretty much had to let them in. They stormed in the house and started taking things apart and making a mess, without ever telling us what they were about to do.
Due to their scheduling mix up we had to shift shift our entire schedule around. We asked for a copy of the recording but of course they refused to let us listen to it. The crew/installers rushed throughout the installation process, running around like mad people, up and down the stairs, knocking things around, scratching walls, floors, and surfaces around the windows, leaving debris all over and open spaces around the windows (outside parts). Some of them left while there was still lots of work to finish up, leaving 1 guy and myself to clean up the mess. Then the last guy (Matt, the most professional and caring one) had to leave and we were left cleaning up the crews mess from about 5ish pm to 8:30 pm. There was calk on the floors and surfaces, all over the freshly painted deck, debris outside by the porch, scratches on the wooden stairs, wall paint scratched, and not to mention that all the new windows were dirty, covered with grease marks and stains. When we pointed those items out, the responses we got were either: oh we dont do that, we dont have cleaning products, we didnt leave those debris on the stairs (then who did, my house is always immaculate and the debris were dragged around as the crew was running in & out the house, up & down the stairs). Installing 12 large size windows from about 9 am to 4 or so, gives you an idea on how rushed and unfinished the job was.
Anyway, its done now and we managed to get Home Depot to offer a small discount on the already-paid cost, which covers a tiny bit of the damages but its better than nothing. That would have been good enough to move on and forget about it all but the way they continued to handled the situation (lack of communication, being dismissing) was frustrating and totally disrespectful. Their communication line is totally broken: we kept getting calls to schedule a measurement visit after that step had already been accomplished! If you order from them, just keep record of all communication and make sure youre prepared to supervise the work and ask questions before they start the installation.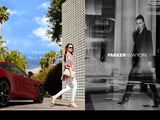 Parker New York Luxury Hotel
Not only I went through a horrible stay due to all sorts of issues: technical (uncontrollable A/C), very poor comfort, poor room conditions (noise, dirt, etc.) but my jewelry (worth around 15k) was also stolen the day I checked out. I cant tell what exactly happened but it was inside my luggage when I left my room to go check out and get my car, and then it was gone after the staff/valet brought my luggage down to the lobby. As I has to go get my car from the garage to park it in front of the hotel, the lobby guy went into my room to get my luggage and bring it to the lobby. It took him quite a long time to do so, and when he came back, he simply dropped it all into my trunk. I then drove off, without really questioning anything. But, when I got home I noticed that all my jewelry was missing from my luggage!!! I was so upset. I contacted the hotel immediately and was bounced back and forth to different people who couldnt help at all. The hotel denied all of this of course. The hotel management and security have backed-up their staff all along, to protect their reputation. The hotel so-called investigation was very quick and questionable. I travel a lot and all over the world and I can tell you, that this hotel is absolutely the worse one Ive ever stayed at. The fact that it needs lots of renovation work is one thing and certainly not the worse one the major problem is the staff on the ground.

Ive reached out to corporate leadership (all the way to the CEOs office) and management (hotel and group) over and over for weeks/months and theyve done absolutely nothing nothing nothing to address and fix the issues Ive reported. Their response has been: sorry for what happened but heres 7,000 points and that should do it! Unbelievable considering that each night cost me about $400 (worth about 12,000 points) and I stayed 4 nights. Really HORRIBLE experience. Unfortunately my insurance doesnt cover anything outside of our residence.

Ive received inside information from a staff member who doesnt want to be identified for fear of retaliation: The hotel did NOT complete a thorough investigation as they claim. They barely questioned their staff (bell man, front desk, or cleaning staff). They did NOT verify any of the critical info such as the exact time the staff got in & out of my room, search, interrogation, etc. Instead, it appears that they worked towards hiding evidences.

Avoid this hotel at all cost.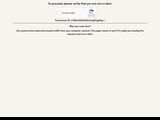 Wayfair
We had a horrible and unacceptable experience with this online stores customer service. Our family was planning a road trip leaving May 17, so our order was carefully placed online about 15 days before. It was due to arrive no later than May 16. But on May 16 FedEx told me Wayfair gave them the wrong address, missing a digit to my street address. So FedEx was going to fix the issue after hearing from Wayfair. But Wayfair, failed to follow through and take this matter seriously, despite my 2 or 3 dozen calls and emails to them. I was told the delivery would be made on the 17. So we had to change our trip plans and cancel accommodations etc. with penalties. Nothing was delivered on the 17. I called again and was told it would be delivered on the 18th. Guess what? Nothing was delivered again! And again we had to change our trip date. More penalties again. Same story on the 19. More $ penalties and non sense Wayfair communication and excuses. Then I contacted FedEx CEO Smith and they found a way to get it delivered on May 20.
During this excruciating process, we also contacted Niraj Shah Wayfairs CEO. Shah simply responded: I am sorry that this order has become so frustrating. We certainly dont aim for this to happen and are generally known for great service so I apologize for the miss here. We will get in touch with you to fix this situation. I am copying Karen. Karen or someone on her team will be able to sort this out. Sorry again for the frustration and I can assure you that this is a rare exception (though I know that this does not solve the issue). --Niraj. But then he disappeared off the face of the earth and totally ignored the issues and what our family had to go through. His staff kept coming back with excuses and absolutely ignoring the delay and costs. They offered a $30 discount! The 5 full days of distress / having to change family plans / having to find other pet boarding / having to adjust booking / having to deal with FedEx on your behalf, etc. cost us thousands of dollars. Not to mention the high amount of time spent over the phone and email getting to address and resolve the issue.

Apple don't fall far from the tree: If Wayfair customer staff is acting so poorly, being totally inefficient, and careless, it is obviously because they're learning from their leadership. The way Wayfair staff dismissed the issues and damages caused by his poor business practices is despicable. Refunding the product (about $130) after days of distress didn't make up for the company's unacceptable customer service.
Fiola hasn't received any thanks yous.
Fiola doesn't have any fans yet.
Fiola isn't following anybody yet.
Similar Reviewers on Sitejabber