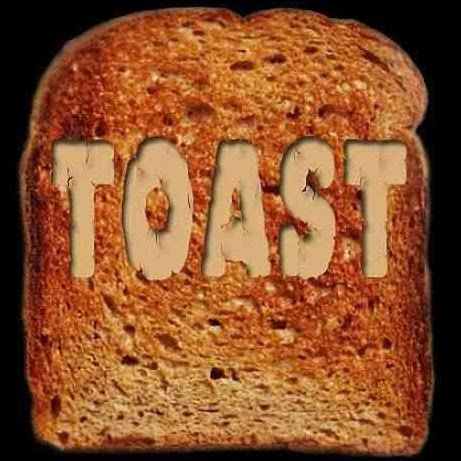 Toast"Toast" G.
7

Reviews

14

Helpful Votes

0

Thank Yous
Experience: Law & Government, Business, Entertainment
Member since December 2014
Reviews

7

First to Review

3

Votes

14

Very Helpful

14

Funny

0

Fraud Buster

0

Great Find

0

Well Said

0

Thank Yous

0

Fans

0

Profile Views

793
About Me
I do not suffer fools well at all.
How I Can Help
I call it like I see it.
Interests
Busting out morons one click at a time.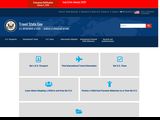 Travel.State.gov
Before I jump into this, I must let the customer in on a few facts:
a) I was born in the Canal Zone in the early 70's to a military family.
b) Both Mother and Father are born in the U.S.
c) I was a military veteran of 5 years, honorably discharged.
d) 18 year law enforcement officer.
e) No legal issues at present or the past.
f) All money was paid up front.
g) I had in my possession a valid drivers license, social security card, a birth certificate, and a certified copy of my certificate of live birth.

What I will tell you is this. When you deal with the State Department prepare to dig in for a VERY LONG ordeal. The process is a shining example of just how broken our government agencies really are. You will be forced to endure and witness incompetency as well as a broken website. I will challenge any reader to find me a specific telephone number to a State Department Office. The have only one (1) main number and it takes you to a contractor. If you must send additional documentation as I did after being thoroughly vetted by the US Postal Service (Explain that one to me please,) You then begin to play the waiting game. If you were lucky enough to ring the bell the first time out, good on you! I was not so fortunate. I was told I needed additional documentation. Long story short and $238.78 bucks later, I still am nowhere near closer to receiving my passport. The process began on February the 10th of this year, and continues today. The government loves other peoples money, but does not have the ability to operate this bureaucratic monstrosity. Only advice I can give is, bring a lot of patience. I pray you weren't born abroad or you are in for a very mind numbing maze of paperwork.

See my review of the Social Security Card for further adventures of, "Toast tries to get a replacement Social Security Card."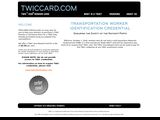 TWICcard
Let's just say that this program is yet another shining example of a incompetent government monstrosity. You will be dealing with not 1 but 2 of these entities. The TSA and the DHS.

1st if you do not have a document listed in column A and need to provide 2 documents from column B, you will immediately be met with, "you need a document from column A." Yes I know they say column B is sufficient, but it is not. I was a military brat born in the canal zone, and any educated person will know that this was US turf in the early 70's. Unfortunately for me, the poor clerk I was dealing with could not grasp that the canal zone was given over to the country of Panama in the late 70's. **facepalm #1.**

So when I provided a military DD 214 AND a valid drivers license, I was told that this was not enough information. So, they were not even following the protocols they listed. **facepalm #2**

So the remedy was that I had to spend $130.00 bucks for a passport I will likely never use just to get this TWIC card.

This process has been so much of a cluster, it is laughable.

My advice is to take a couple asprin before diving into this project because it will be a drawn out process completely encumbered by idiots.

Time line:
Replacement social security card-2 weeks minimum.
Passport-4-6 weeks if lucky.
TWIC card-at least 72 days.

18 week process.

If you have ever had a legal oops (which I have not) prepare for it to take even longer.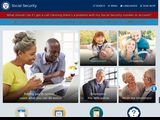 SocialSecurity.gov
I am no more clear then going into the office in person. Unreasonable requests, and a typical inefficient government monstrosity. Unfortunately, I didn't expect anything more from this agency. 2 words, "private sector!"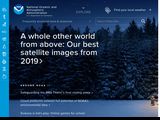 NOAA.gov
Slow loading pages. Very annoying when I get the never ending pop-up telling me to complete the, "survey," I have completed many times over.

Typical government website. High end cost, low end performance.

Way too much content crammed into the, "weather," website. Leave out the political hot button issues, i.e. Climate Change, or Peruvian garden slug preservation. Make a dang website for this stuff, I just want to know if I need to wear a ugly Christmas sweater or to carry a umbrella.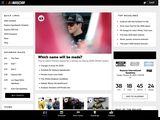 NASCAR
Where to begin, Editing feature on the website was, is, and will likely continue to be broken. People who troll aren't managed very well. It is not until they are reported for offensive content (ie,racial slurs, sexually charged comments, and inappropriate political comments)

For crying out loud, this is a Nascar site, not a podium to spew forth ones ignorant comments.

Let's get with the times.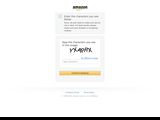 AmazonPrime
I really enjoy the movies featured on my Prime account. Some of them are a blast from the past, which is a good thing.

One thing that would be helpful would be a email stating that our membership fee would be assessed. I was taken by surprise when they simply withdrew the funds. Thank goodness I had it. This isn't a complaint, simply a constructive suggestion.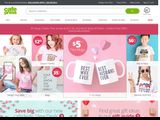 CafePress
The first order was alright. Which is to say, I asked for the run of the mill shipping. I was not very surprised when the order arrived later than the estimated delivery time. BUT, this time I placed an order and asked for the more pricey shipping, to get it here in less than 7 days. I should have just stayed with the U.S Postal service because they (Cafepress shippers) totally blew it, and I am out of the cash I spent. Needless to say, I won't bother wasting my time or my money ordering anything from this company. If you cannot hit the estimated times listed on your shipping invoice, then why offer the more speedy delivery options.

I have read some of the responses from the customer service personnel, and it is typical for what I have come to expect from these folks. Appologize and offer up a belated, patronizing comment regarding peak shipping time or what ever sob story the responder chooses to insert. I am sorry, but I forget where this is the customers problem? If you cannot deliver what is posted, then do not post it to begin with. Obviously, you have lost my business.
Tip for consumers: If you need it at a specific time, do NOT buy into the estimates or the shipping pricing options. You will most certainly be let down.
Toast Has Earned
14

Votes
Toast hasn't received any thanks yous.
Toast doesn't have any fans yet.
Toast isn't following anybody yet.
Similar Reviewers on Sitejabber
The government employees are so unwilling to help people or do there jobs in a timely manner ....
I have applied for Social Security Disability. I have already had a hearing. I am waiting for the...