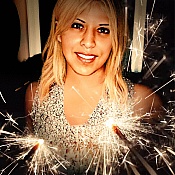 Jaquie M.
8

Reviews

9

Helpful Votes

0

Thank Yous
Experience: Food & Drink, Business, Travel
Member since September 2016
Reviews

8

First to Review

0

Votes

9

Very Helpful

9

Funny

0

Fraud Buster

0

Great Find

0

Well Said

0

Thank Yous

0

Fans

0

Profile Views

282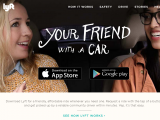 Lyft
To begin, they are LEAGUES better than Yellow Cab, and slightly less expensive than Uber.

That said, our first few rides went swimmingly well, to the point that we became addicted to not driving, and just taking Lyfts everywhere. A few of the drivers however weren't the greatest, so we pretty much stopped using Lyft altogether.

I guess Uber got the better/nicer drivers.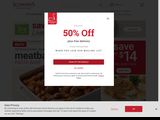 Schwan's
It is 'okay'. Their offerings, while super processed, are very yummy, but on the high end. We used a coupon and promo code twice and the second time, the driver said he could not accept it "next time". It said no such thing on the promo, so we just stopped ordering from them.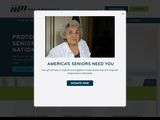 Meals On Wheels
Have really helped my granny. Some of the volunteers aren't very sunny or well-dispositioned, but the service itself is a god-send.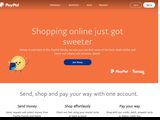 PayPal
Sorry, but all I had heard and mostly read about this company was negative. Seeing as I like to make up my own mind, I decided to open an eBay and PayPal account. While PayPal worked great with eBay, when I had a dispute with an outside company who pretty much jerked me around for THREE months with no sign of what I had purchased, PayPal hung me out to dry. I swear,, it is as if there is not one person who has any common sense at PayPal, and then their moronic 'supervisors' have no clue what they are speaking about.

The company I dealt with said they sent the product a few days after I ordered it, provided a bogus tracking number, then would not respond to emails until, finally, after a barrage of emails from me, they responded and said the package had been returned by US customs. Still giving them the benefit of the doubt, I asked AGAIN for the correct tracking number to 'see why customs had returned it'. Of course, they did not provide it. Days later (more than a month after the original order) the company said it had resent the package, and provided another tracking number. It did not arrive either and even weeks later, all the tracking information available, was: "Label created". Yet THIS tracking info was what PayPal wanted to go by, ignoring the time from when the order was originally placed.
To add insult to injury, the Supervisor I spoke to was a rude idiot.

Sorry, but no. All the negatives about PayPal are right. I should have listened, and so should you.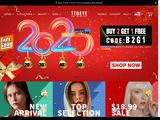 TTDeye
Just AWFUL. Not only are their prices on the high-end, for equally nice or better lenses you can find elsewhere for less, but I literally sat through close to THREE months of bogus tracking numbers and condescending emails (when they CHOSE to reply), telling me to "be patient, dear".

This is one company that really warrants negative review numbers.

Save yourself the headache and trust me (I don't think I can posts links) when I tell you that there are prettier lenses available at a lower cost if you look.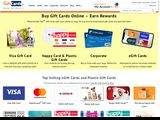 GiftCards.com
I tried to order a gift card twice from them. The first time, granted, I gave them a wrong telephone number at checkout because their 18-page disclosure and agreement document was a little too wordy to be on the up-and-up and I did not want to have them sell my number to marketing companies, which is what you are basically agreeing to upon clicking the "I Agree" buttons.

In any case, they held $1 from my credit card/bank, said the order had been placed and gave me an invoice number, yet a few minutes later, I received an email stating the transaction had been canceled.

A couple of days later I tried again, and despite my better judgment, used my real number that is tied to my card account. The same thing happened. Well, that's absurd. I called them and CSR said that they "have a team that reviews each purchase and looks for any discrepancies". Excuse me, but there was no discrepancy in the purchase. All of my information was valid and matched across the board, etc.

In my estimation, they indeed sell some cards, but based on reviews I now see, the card bearers have difficulty ever using them, and (again, in my estimation only), this is because they actually sell to account holders who do not have the backing of well-known and established bank entities who one would have an option of going through to dispute a bad purchase. I paid with my Discover card, and again, there was no reason in the world for the order not to have been processed, but for the fact that had the recipient not been able to use the gifted card, I would have turned to my bank for recourse. I know it sounds like a stretch, but I can't fathom another reason why my purchase, among so many others I read about, were declined. I additionally think they sell your information when you open an account with them as you are prompted to do before you place an order. As such, I deem them very untrustworthy and would highly recommend people stay away as per the saying: "better safe than sorry".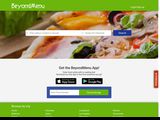 BeyondMenu
We order out A LOT. As such, I used to enjoy using BeyondMenu because it was quick, had a simple interface, stored my data and with a few clicks, I was done. Well, not sure what happened but for the past year, they've been AWFUL. To begin, it lists restaurants in my area as delivery, when they don't deliver. They also have restaurants which come up in my area, only to find out that they actually DON'T deliver to my area AFTER I am through with the ordering portion. Then they have a bug where restaurants where I have consistently ordered from in the past, come up as "does not deliver to your area" on some occasions. Lastly, the customer service is useless. I literally had to call three days in a row last week due to something being wrong each time. The 'straw that broke the camel's back', was that I placed an order and after almost an hour and a half, I received a call from the restaurant asking if I was going to pick it up. I said no, that I placed it for delivery. They said they had informed BeyondMenu several times that they did not deliver, but that she would ask her son to bring us the food. I called BeyondMenu because after all the garbage I had been experiencing with the last few orders, I wanted at least some of my money back. The guy who answered said that the lady had just called him and told him they did not deliver. I do not believe for a second that it was the first time they had been informed of this, but even so, I placed the order WHEN IT SAID IT DID which is totally on them, and it was two hours later (and would be another half hour before we got our food), yet they did nothing.

Again, not sure if they sold their business or what, but BeyondMenu is garbage now.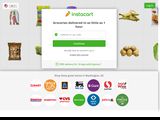 Instacart
Let me start by saying that the idea of Instacart is FANTASTIC and that if anyone ever gets such a service done right, they would make millions. It is much too easy not to fall into the habit of having something delivered and saving time rather than wasting it.

That said, this is NOT the company to do it.

After receiving various emails from them to try them out, I decided, why not and spent some time ordering a few things from a local store. Upon check out, the system told me that it could not add my card, but did not say why. (It is a perfectly good MasterCard, not prepaid, with enough funds, etc). I phoned them and was told to email their helpdesk, which I did.

In the meantime I decided to see if anyone else had run across the same issues,and found nothing but bad reviews online for them

I guess I am the lucky one in that their system did not accept my card. While I didn't progress through the entire receipt of the groceries or billing, just the initial experience with them speaks volumes.

I will not be doing business with them, and thank others for their reviews.
Jaquie Has Earned
9

Votes
Jaquie hasn't received any thanks yous.
Jaquie doesn't have any fans yet.
Jaquie isn't following anybody yet.
Similar Reviewers on Sitejabber
DO NOT USE THIS APP. Fraud has happened to me using this app and I lost almost $100 in rides I...