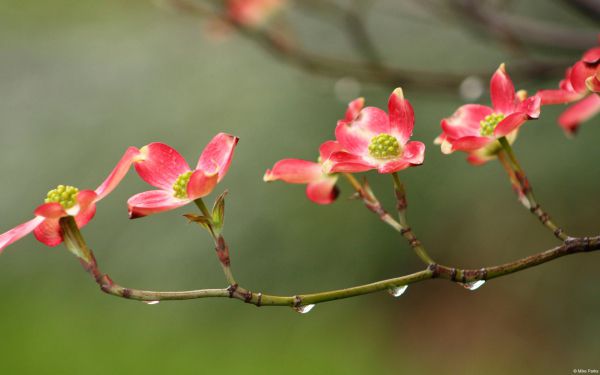 Jane"Me" S.
52

Reviews

118

Helpful Votes

2

Thank Yous
Experience: Finance, Business, Shopping
Member since July 2016
Reviews

52

First to Review

17

Votes

118

Very Helpful

113

Funny

1

Fraud Buster

1

Great Find

0

Well Said

3

Thank Yous

2

Fans

0

Profile Views

891
About Me
Here to let people know about my 100% true and accurate experiences with sites.
How I Can Help
Start using paypal for most of your purchases and don't buy from 3rd party or unknown/unfamiliar merchants/sellers/sites.Using just a credit card will earn you a headache and no money back,especially with unknown/3rd party,merchant/sellers/sites.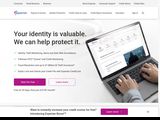 Experian
Absolutely appalling that experian,the one credit bureau I could half trust is going the for profit way.By August 2018 we will no longer be able to talk to a live person unless we pay for a membership.SHAME ON YOU EXPERIAN!!!You put false/incorrect personal information on people's credit reports,then when people ask you to remove it,you refuse and demand a copy of their driver's licence,even after they give it to you,you still don't correct it or give people a copy of their credit report AND THEN to add insult to injury you deliberately create a barrier to fight off all the B.S,you only allow people who purchase A membership to speak to a live person about their credit reports unless you have an auto debited membership and everyone else is on their own with your self help website,Where you will bury the useful important information?A lot of issues do not get resolved unless a person speaks to a live person and experian knows that.So they get your driver's licence,control of your credit card and anthing else you send them.Experian you have sunk to an all time low and you truely disgust me with following equifax's shadey business ethics and now you hold our credit hostage with no one to talk to,to get it resolved.So now the only way to fix your credit through experian is on your own and they know that's not even possible.Seriously people,when are we gonna wake up and do something about these credit bureau trying to control our lives?THEY need US not the other way around and they know they are losing other wise they wouldn't stoop to this new all time low to back us into a corner.We really need to do something about these bogus credit bureaus.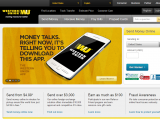 WesternUnion
I Called Twice To Obtain Proof That My Money Orders Were Cashed,When And By Whom.They Refused.Customers Deserve Proof That Someone,Anyone At All Cashed The Money Orders They Purchased..Zero Reasons/Excuses For A Simple Piece Of Paper That Has The Information That Is Staring The Rep In The Face While You Are Speaking With Them,Print And Mail It To Me.Super Simple But Yet They Refuse,And Then Refuse To Tell You Why.Very Unprofessional.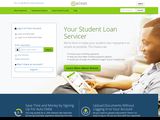 Nelnet
I Was The Victim Of A Student Loan Scam(Private For Profit School Scam,The School Moved Several Times And Changed Their Name Several Times Also)Which Was A Private Loan But The Department Of Education Bought It To Try To Make It And The Other Scam Loans Look Legit And It Went Through Several Loan Servicers After Sallie Mae,They Were The First Servicer And Was Sued For The Scams They Are Helping Perpetuate.It's All Over The News(Finally)Now.I Have Since Paid Off The Loan And They Refuse To Give Me Any Proof I Have Paid It Off.Each Time I Call They Give A Different Answer.The First Time They Said Thirty Days,Second Time 30-45 Days,45-60 And Then Just "Up To 60 Days/2 Months.There Is Zero Reasons/Excuses As To Why It Would Take Any Longer Then 7 To 10 Business Days To Print A Letter And Send It To Me.As I Tell Any One Who WIll Listen,Loans,Especially Student Loans Are A Scam And You Will Pay Dearly If You Sign To One.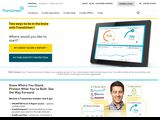 TransUnion
I thought better of transUnion before today.They took 69 points away from my credit after I did the right thing and paid off my debt.That is The complete opposite of their own rules of credit scoring entirely.What they are doing is wrong.Apparently they follow new rules we are unaware of for the benefit of themselves and the creditors/collectionors,not us people.We are all at their mercy until we actually do something to shut the credit bureaus down.I will put it back to 5 stars after I get my stolen 69 points back.The best way to not get caught up in their scammy games is not to play.Opening revolving credit lines while crooks are in charge of the credit companies is not smart At All.Do not listen to any one who would suggest opening credit lines to "fix" your credit,it does not "fix" or "repair" your credit at all.You are being fed lies.That is the entire reason for this review,obviously.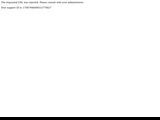 Equifax
After Their "Breach"They Have Ruined People's Credit By Putting False/Wrong/Fake Information On Their Reports And Then Have People Call In And Lie And Pretend That All Of A Sudden They Don't Know Who You Are(I Have Been Getting My Reports For Years Without Any Problem Before The "Breach")And Demand Driver's Licence S.S Cards And Other Very Sensitive Documents To Supposedly Verify People's Identity And Current Physical Address(They Already Have That Anyway And Then Lie And Say They Don't)To Directly Cater To The Whims Of Debt Collector's On Your File For Their Own Profit.(Equifax Is For Profit Unlike TransUnion And Experian)No One In Their Right Mind Is Going To Hand Over Any Documents Of Any Kind(And You Should Not Either)After The "Breach" Because They Obviously Cannot Be Trusted With People's Personal Information And People's Credit Reports Should Not Have To Suffer Because People Refuse To Give Them Information They Do Not Deserve To Have Or Be Trusted With.I Trust The Other Two Credit Bureaus Because They Cooporate With Me,They Do Not Ask For Driver's Licence Or Any Other Documents,They Don't Need To,To Make Sure My Credit Files Are Accurate.Equifax Only Cares About Profit.DO NOT GIVE THEM YOUR PERSONAL DOCUMENTS FOR ANY REASON THEY CANNOT BE TRUSTED WITH THEM.AND WHATEVER YOU DO,DO A" FRAUD ALERT"ON YOUR CREDIT FILE IF YOU ARE WORRIED ABOUT IDENTITY THEFT,NOT A "CREDIT FREEZE"THAT'S WHAT THEY WANT YOU TO DO.THEY WANT YOUR CREDIT FROZEN,SIGNED UP FOR THEIR "CREDIT MONITORING"(THEY ONLY MONITORING THEY ARE DOING IS FOR DEBT COLLECTORS AND THEMSELVES NOT IDENTITY THEFT)AND IN THEIR CONTROL AND IF THEY CAN'T GET CONTROL OF YOUR CREDIT FILE THEY WILL TREAT YOU LIKE THEY ARE TREATING ME.THEY ARE LITERALLY HOLDING MY CREDIT FILE HOSTAGE FOR MY PERSONAL DOCUMENTS.NO JOKE.*UpDATE!!*5/5/18:My Credit Was Further Screwed With After They Took 69 Points Away For Paying Off A Debt,Yes You Read That Right.Instead Of Playing The Monthly Payment Game I Payed Off My Debt In Several Chunks And Got Punished For It.All The Credit Bureaus Need To Be Shut Down Because They Are Not Even Following Their Own Rules Or Any Rules Anymore They Are Following The Corruption And We Are All At The Mercy Of It Until We All Together Get Rid Of Them.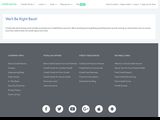 Credit Karma
I have my maiden name and my married name on my credit file only but credit karma's site shows another last name I do not at all recognize.I asked them to remove it and they said they were"Waiting for the credit bureau to send them changes/updates"and that is a complete lie because I Spoke with the credit bureau in question more then once about this and this strange surname is not on my credit file.When you sign up for credit karma know that they will put false,fake information on your account,lie to you and refuse to remove it.They are only interested in making money and gathering information to give to credit agencies and debt collectors.Do not put your tax info,car information or any other personal information they do not already have.If they are willing to put false information on your credit report and lie about it,they are not in the business for you,they are working for the bottom line of whoever is paying them.People need to stop helping credit karma help debt collectors and credit agencies committing illegal and/or shadey acts with your personal information.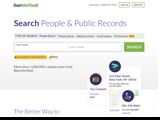 BeenVerified
I Asked Them To Kindly Remove All My Information From Their Data Base And Now They Are Spamming My Email Constantly.Highly Unprofessional.Also The Reason Why They Have Mostly Wrong Info Is Because They Want Your Money First To Supposedly Check On/Find Others,Then Like Most People Check On/Find Yourself, See The Wrong Info And Get Upset Enough(And Gullable)To Call/Email Them And Say "Hey,My Info Is Wrong!"And Proceed To Give Your Correct Infomation.So They Not Only Get People's Info But They Also Profit Off Of It.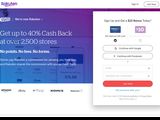 Ebates
I Promptly Closed My Account After Their "Refer Your Friends"Scam.I Bugged My Friends Only To Find Out After I Had To Dig To The Bottom Of The Fine Print That It Wasn't Just That The Friend You Refer And Sign Them Up(Fullfilling My Obligation For My Reward)But Come To Find Out That The Referred Friend Had To Spend 25 Or 30 Bucks Before I Get My Friend Referral/Sign Up Reward?Um,I Do Not Think So Ebates.That Is Still Not Only Bait And Switch But People Are Un Aware Until Digging To The Bottom Of Their Fine Print.I Deal With Honest Upfront Businesses Only.
Walmart.com
Protect Yourself From Walmart's Bulll By Only Using Paypal(Purchases are Protected And You Will Get Your Shipping Back On Refund Too Unlike Using A Credit Card)And Do Not Buy From 3rd Party Merchants Unless You Know And Trust Them.It's Not Worth The Drama And Time Wasted.They Very Poorly Keep Track Of Their Own Inventory And Can't Keep Anything In Stock EVER.If You Find An Item You Like And Get Attached To It Oh Well They Will Sell It For A Couple Of Years And Then Boom Gone.One Scam They Pull Is If You Order Online Expect That You Can Pick Almost Everything Up At The Store Except For One Item So They Supposedly Can Only Ship Even Though There Are Several Sitting On The Shelf At My Local Store At The Time Of Ordering Or When You Order For Pick Up Expect 3 Or 4 Seperate Dates When All The Items Are Supposedly Ready At The Store Within The 1 Week They Will Hold The Items.The Worst Lately Is Them Fullfilling The Entire Order For Pick Up And Then When I Get To The Store There Is One Item Missing Because They Did Not Fullfill The Order Properly As They Were Supposed To,So I Go Get The Item That They Just Couldn't Be Bothered With And Then The Rude Woman At Pick Up Says I Can't Have That Particular Item I Would Need To Cancel It Off My Order And Pay For It Right Then And There.They Said It Would Have To Be Shipped In When I Holding The Item In My Hand,Because I Had To Go Get It Myself(Wow,Are You Kidding Me?I Dont Care What The Reason Is AT ALL PERIOD You Are Screwing Your Loyal Customers Over)A Scam To Get Cash Which Is No Different Then The Money I Paid For The Order With.Not Doing Their Job And Then Telling People They Have To Go Through Unnecessary Drama To Get The Item I Already Paid For.A Whole Nother Level Going On These Days At Walmart.I Now Make It A Priority To Go Out Of My Way To See If I Can Get Things Else Where Before Even Thinking About Ordering From Walmart Because I Deserve Better For My Time And Money.Big Tip:Do Not Use Any Other Payment Method Then PayPal(Buyer Protection)And Do Not Buy From 3rd Party Merchants(Nightmare Return Policies)And You Will Find Returning Items To Be Much Easier.
CellularOutfitter
Dishonestly Charged Me For This Item.Got All The Way Through My Order.It Even Said "$5.99" On The Screen Right Before Clicking To Put The Order Through Then,They Charged Me Twice As Much.I Would Not Pay Double For This Or Any Other Item.I Emailed Them Immediately And Told Them To Cancel The Order And They Ignored My Very Easy/Simple Request And Put The Order Through.Very Dishonest Business Practices.No Phone Support So I'm Sure None At All.I Would Give Zero Stars If I Could.Avoid This Business.Shipping Cost Or No Shipping Cost Lying To People About The Grand Total Is Dishonest.And There Is Absolutely NO WAY To View The Real Grand Total Before They Rob People,None At All Just Options To Choose 1 Of 3 Shipping Options.Two Of Those 3 Options Are Missing The Cost Information.RED FLAG.Saying People Can Calculate And View Shipping Before Clicking To Finalize The Order Is A Lie If That Were An Option *In Plain View Of Everyone* To Use,Which It IS Not,I And Tons Of Other People With The Same Complaint Would Have Used It.The Final Final Screen Of The Order At The Bottom Said "Grand Total."The Kicker Is That Shipping Calc Or None The Final Screen Of Any Purchase Reflects Actual Cost Unless Deliberately Altered To Bait And Switch People.Heck You Even Take People's Money And Then Never Give Them Anything,Lying To People Saying It's On Back Order.If You Are Not Scamming People One Way Your're Scamming Then Another Way.Good Grief,Are You Kidding Me?The Complaints Speak For Themselves And Will Continue Until You Stop Scamming&Lying To People.The Response From The Rep Below Is An Bold face Lie Otherwise Why Would I Write The Review.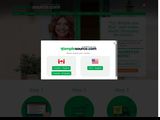 SampleSource
Started out just ok.They tell you it's based on your profile but there are certain items I would never pick,and didnt but they send/sent them to you anyway and the box always comes damaged,one box actually arrived opened(doesnt matter who did it)they never send the regular samples just strange things/items people would never use,and they obviously know it.What did it in for me is them trying to make me And Other people believe all the regular samples were "sold out"in an hour.Even if that were true they should have taken steps/anticipated before today to get more samples for people knowing how fast they supposedly "sell out"of them.I want to waste my time on site that are actually worth it.This one is not.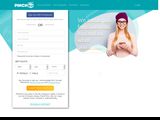 PINCHme
They will send you one box maybe if you are lucky and then make up excuses as to why they refuse to send you anything more from then on.They use the excuse that it because of your member profile.My was wide open except for pets.Make sure to go to their facebook and complain,they tried to shut people up with some dumb contest.Keep the complaints up so we can shutdown whatever scam they are up to.
Jane Has Earned
118

Votes
Jane Has Received
2

Thank Yous

"Thank you for your comment. Yes, Paypal still refuses to close my account even though its at a zero balance. I don't know what else I can do."

"Dang, dey sound like jerks!"
Jane doesn't have any fans yet.
Jane is Following
3

Users