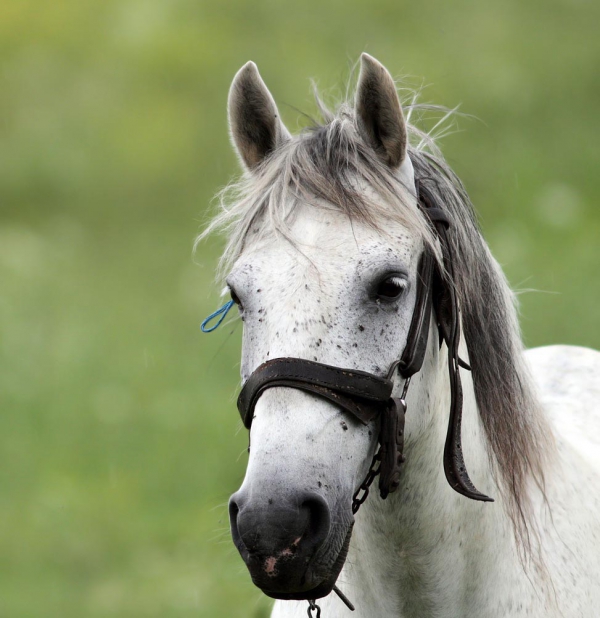 James A.
5

Reviews

5

Helpful Votes

0

Thank Yous
Experience: Entertainment, Hobbies & Interests, Computers & Technology
Member since July 2018
Reviews

5

First to Review

1

Votes

5

Very Helpful

5

Funny

0

Fraud Buster

0

Great Find

0

Well Said

0

Thank Yous

0

Fans

0

Profile Views

1,216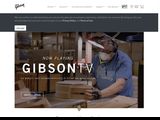 Gibson Guitar Corporation
A long history of very uneven quality, excessive pricing and arrogance are killing this company. Barely avoided bankruptcy again in 2018 after a massive overexpansion into areas that have nothing to do with their business, a cash grab that failed miserably. This while their actual business sits ignored and withering badly.

Just when they needed some positive news they released that "Play Authentic" video which was a threat not even thinly veiled. A threat against not only competitors but customers over bogus "trademark infringement" claims which when they tried to push it through the courts their &$$ was handed back to them with a side of mint sauce. That had the opposite effect of increasing sales and destroyed the tiny bit of goodwill they had left. Now this company is the laughing stock of the industry.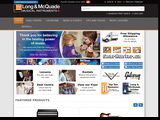 Long & McQuade Musical Instruments
Been dealing with them 5 years now & its been up and down with a lot more down than up. In past couple months I've had 1 order screwed up so bad they had no idea where it was weeks after I'd ordered it and I was lucky to get anything, in fact they'd have just not bothered with it since I had to pay in advance (their policy). Ordered a pedal from them now a month ago and they still will not tell me if its shipped or even if the order was placed after taking my money. On top of that now their wanting a "special order" paid up front again on a guitar amp speaker cabinet when its a normal stock item advertised on their website and in store. Again nothing but excuses but instead they're trying to upsell me not 1 but 2 cabinets that will end up costing hundreds or even thousands more by keeping all the affordable units permanently "out of stock". I'm done with them.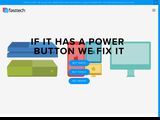 Fasttech Canada
Shehroz Kaiser the oprator and sole employee of fasttech.ca (also leetmods) has spent the summer making dozens of fake accounts on all sorts of sites in a vain attempt to harass myself and my family. He's still refusing to admit he's ripped of either me or the long line of previous customers and lying about not just myself but everyone else who reported his slimey behaviour. He's even claiming the bank refused to do a chargeback which is an outrageous lie as I have the credit card statements to prove that they've already done so. One of the reviews on yelp.ca accurately described him as a BRUTAL THIEF. But in this moment he's an inch away from criminal charges not just for the fraud but stalking and harassment as well.
"!00% scam"
7/12/18
• Previous review
Took my PS3 there in June after the place closest to me no longer does the work. Big mistake. He screwed up what little work he attempted to do TWICE and used an electronics refrigerant spray to hide the overheating problem he never fixed. He even skipped out on the third appointment after I'd emailed a full week ahead and called ahead day before. Left me sitting in the hallway a full three hours when he knew I'd be there and never answered his posted cell # either despite the fact I'd left messages. But he sure does have plenty of time to harass me on facebook and review sites and lie about me after the fact. He also has a long habit of trying to have any reviews exposing his con artistry erased as he's done here previously. I've included a screenshot of the email I'd sent and received a reply to arranging the third appointment he skipped out on to prove that I indeed am a paying customer and that he said he would be there which he's been lying about after the fact.
Tip for consumers: Avoid this place and its disreputable operator Shehroz Kaiser (one of his three known aliases) like the plague.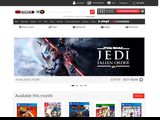 Ebgames.ca
Overall rating is now down to 1 star for a couple reasons. The 1 store I'd gone the most, in Whitby on Thickson has had another complete turnover of staff, the 8th in the past year and the new staff is now actively lying to the customers and talking $h!t about people behind their backs. Was in a month ago & a father was there with his son, he'd bought his son a gaming headset that immediately broke down and damage the port it plugs into as well, not once but twice and the staff flat out lied to him & treated them like criminals. But that's not all, the problem with my edge card membership they took a month to reply over that and now their corporate reply is to move the goalposts yet again so that I have to spend piles more money for a less than $5 annual savings. That's something that's gone on for years and they're still doing to thousands of people knowing that most won't pay much attention. In fact they've upped the ante and have their "ONYX" membership that requires $6000 to $12000 in annual purchases. But it sure as hell doesn't provide that level of value, not even close which if you think about it is the cost of a decent used car spent on what is ultimately nothing more than toys and games. Fact is I can get anything they sell elsewhere and I've already started doing just that.
"Sometimes good but far from perfect"
7/24/18
• Previous review
Quality of service does vary pretty wildly between stores. The store at the peterborough mall did put the wrong game in the case last time I was there but the other peterborough location is much better and helpful. Best for me is the Whitby location. Selection is decent & staff there actually puts in a good effort in what they do.
UPDATE: today they cut off my edge platinum loyalty card down from platinum status despite the fact I had enough points to maintain that level as of 3 weeks ago and they took those points to do so two weeks ago so they lost a star there for sure. It's a meaningless cash grab as now they're demanding a $15 fee to restore my previous status when they're "rewards" card only saved me $2-$3 in the past 2 years.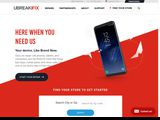 UBreakFix
Went to the Whitby location a month ago for a PS3 repair, I checked their website that claimed they do the work I needed on the model I have. Did the online support chat then called the day before and was told yes they do it. When I got there only then did they tell me they Don't do the work, which they're still advertising on their website. Sent me to another place clear on the opposite side of Toronto, over 80 miles from where I live to a fly by night operation called fasttech.ca that screwed up the work then skipped out. I just cannot trust what they say.
James hasn't received any thanks yous.
James doesn't have any fans yet.
James isn't following anybody yet.
Similar Reviewers on Sitejabber
Back in the good old days these guitars were amazing. Now they're just another overpriced...
I was gonna buy an RV for my family and travel the country in it. But I'm sure they will be a lot...