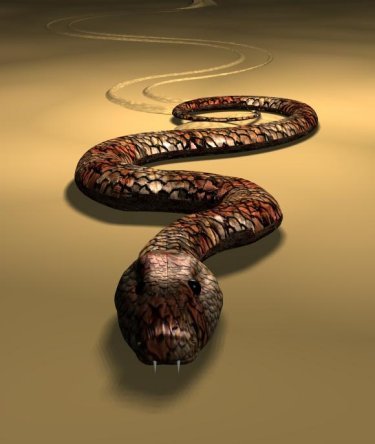 Jake"The Snake" M.
12

Reviews

37

Helpful Votes

0

Thank Yous
Experience: Sports, News, Clothing & Fashion
Member since September 2011
Reviews

12

First to Review

5

Votes

37

Very Helpful

33

Funny

1

Fraud Buster

0

Great Find

2

Well Said

1

Thank Yous

0

Fans

1

Profile Views

1,295
About Me
Getting richer as time goes by.
How I Can Help
Big sports fan.
Interests
American Football, Basketball, Mixed Martial Arts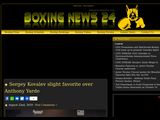 Boxing News 24
Boxingnews24.com Another boxing site dedicated to giving the latest news in the sport. Not as good looking as fightnews.com but clean. I think this site is just a home page of their much bigger site which I more visit than this one. It's their forums. Interact with tons of boxing fans. Just be ready for a heated debate here and there.

A good site to visit but I would still recommend the other for your latest boxing news. 3 stars.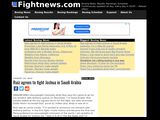 Fightnews
Fightnews.com This is my primary site to check the latest boxing news all around the world. Though I watched the Ortiz Mayweather fight, I still like to check the site for articles and editorials of their writers. Very informative and they also post news articles from other people. This is very nice site to visit if you are a boxing fan. I also check this site to see future bouts.

The design could use something better though the articles and news itself holds this one on being part of the top in the boxing industry when it comes to news. 4 stars, the design prevented me from giving it 5.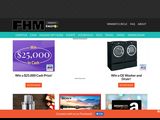 FHM
FHM.com This is one of the magazines I truly read (aside from sports mags). I used to think that magazines were just for the ladies. The site looks pretty cool. I just hate the advertisements that come with the background. Those huge images annoy my eyes.

They have good articles on the site similar to their magazines. It's worth a visit from now and then. 4 stars just because I'm also buying their magazines.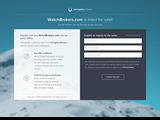 WatchBrokers.com
Watchbrokers.com Last week, I received my payment for the watch I sold. Looking at the rants here, looks like the company has ironed out details on how to go about with their business. The transaction did last about 2 to 3 weeks. Probably my watch took some time before getting bought.

Luckily for me, the 1st person I spoke with was RJ. He seems to be the popular problem solver on the reviews above me. I was a bit hesitant to sell it on ebay because I haven't made any transactions there for that much amount. It's a pretty good deal for me. 4 stars for the folks there.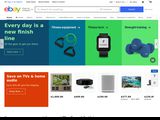 eBay
Ebay.com now who doesn't like ebay? I've bought tons of sups there. Just make sure that you transact with power sellers or check people with lots of good reviews. This is the best buy and sell site for me. 5 stars!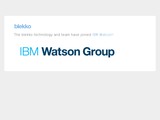 Blekko
Blekko.com - Trying to be google? Here are guys who are trying to climb the search engine ladder of success. It's a big mountain but with enough smart guys, they could do this. Google did start out like them. Not sure if they have the resources though. It's like highschool basketball vs the NBA. Good thing about their site is that they seem to try to be different from all other search engines and they say that they filter the results better. They take away most spam sites to give users a better search experience. Let's wait and see. For now, it's 3 stars for the effort and determination. Heh.
Farecast
Bing.com You've got a lot of stuff to work on before being at par with google. It looks like for the past years, they are hitting their ad campaigns strong. They are promoting bing.com almost everywhere. Getting close to google will be very difficult. The society has picked up on google and became a house hold name. I seldom hear this now: "Make a search on the internet." Today, it's just: "Google it."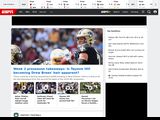 ESPN
ESPN.com Just like what the slogan says, they are the worldwide leader in sports. They pretty much cover everything. They have good to great articles that you would read. The site is a good compliment to their TV show. I would still go direct to the leagues' own sites but if you are looking to read more articles or stuff outside, espn.com is the best place to go.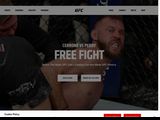 UFC
UFC.com talk about contact sports. Now this is probably the best contact sports there is today. Martial Arts Entertainment I wish they could match the best of the best in the movies here as well. Hmm, thinking about it, probable MTV is the only one who can do this with their Celebrity Death Match years ago.

Great feel for the site with their black and red theme. It just shouts full action. Heh. I like checking outs fighter stats and thinking matching them up. The thing I just don't like about this sport though is too much ground wrestling. Or maybe I just don't like to see 2 guys hugging, and on top of each other. More standing action please. Still, for being the best contact sports out there, I'd give 5 stars.

Fans should often visit the site to check their schedules, they might be coming to your town soon.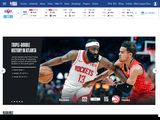 NBA.com
NBA.com besides American football and baseball, probably one of the best watched Sports entertainment in the US. Of course I would get in the review action because I am a fan also. I just wish this lockout stops. Players should let the owners make their money. Heh. They seem to forget that they are employees and not business partners.

Now, the site hasn't changed their theme in years. It would be great if they can cook up a new design or something. It's somewhat kind of boring looking at the same for years. Nice thing about this is that they have team sites where you can visit your favorite(s). Good buffering time for their videos. Good articles from their writers. It's like reading NBAtv. 5 stars for you guys.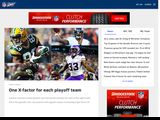 NFL.com
NFL.com Arguably, this sport may have the toughest and meanest son of guns out there. You would probably see hockey players throwing punches at each other but what if these guys did the same without their helmets on? One player will probably go down for the count.

I love this sport. I also love wearing the gears, it makes me look bigger. Heh. As for the site, honestly, they all look like the same to me. Just like NBA.com. I often have game scores on the watch as well as any developments in the league. Another 5 stars for their site.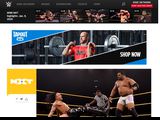 WWE.com
WWE.com 5 stars for this site. Though almost everyone knows that this wrestling fake; there are still hundreds or thousands of people watching. By fake, I mean that this is purely for entertainment purposes with scripts, productions, etc. You'd still find real wrestlers and wrestling moves in the show.

I sometimes see kids crying when their favorite wrestler gets beaten up. Heh, bring back fond memories of me and my friends cheering for each favorite champion. Good thing about the show is that they are improving in terms of realism. Unlike the old shows, you can really see that they are faking it. Well if you are a kid, you wouldn't notice I guess. I'm still a fan and I still enjoying watching with my nephews. Looking forward to another great event in the WWE universe.
Jake hasn't received any thanks yous.
Jake Has
1

Fan
Jake isn't following anybody yet.
Similar Reviewers on Sitejabber
I fell for watchbrokers.com smooth talk, and eagerness to get ahold of my 1946 pink gold bubble...
I just got my watch. It took me roughly 3 weeks before everything was ironed out. I'm very...