Mike"Mike" E.
5

Reviews

12

Helpful Votes

0

Thank Yous
Experience: Shopping, Jobs, Food & Drink
Member since March 2013
Reviews

5

First to Review

1

Votes

12

Very Helpful

11

Funny

0

Fraud Buster

1

Great Find

0

Well Said

0

Thank Yous

0

Fans

0

Profile Views

640
About Me
Retired AF Pilot. I am now involved with a competition BBQ team. We don't make much money but it sure as hell is fun and it's mostly for charity! I also belong to Pilots and Paws. We volunteer our time and private planes to rescue animals from disaster areas or "mills" and get them to no kill shelters across the country.
How I Can Help
Flying, Competition Barbecue, Animal Rescue. etc.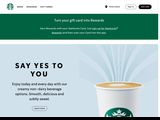 Starbuks
First, I am a former Starbucks Store Mgr. Starbucks has at one time been the top 10 companies to work for. Howard wanted you to feel like it was you home away from home. Hence, the motto "The Third Place" ie. Home Work Starbucks. And wanted to give the customer the ultimate experience.

Within the past couple years, I believe Howard forgot his motto. The new hire partner training centers have been closed. The smell of freshly brewed coffee has been replaced by a garlic sandwich. And the coffee is no longer brewed fresh. It sit in a carafe for a set amount of time. The stores are not nearly clean as they were, the partners are not as friendly, the procedures for store openings and closings on a daily basis have become unreasonable expectations based on the amount of time given by corporate. Hell, if we need toilet paper, we have to include it in our coffee/products order!

With over 22k stores worldwide, It's very clear, it is all about corporate and not the "personal experience".
In fact, a majority of Starbucks is through the drive though. Most stores have reduced the cafe tables by 2 to 3 per store. So, it's not about sitting and having a cup of coffee with a friend as it used to be. Howard would like all the stores to be drive through only!

Lastly, was was not terminated nor am I being negative of the company. I am simply speaking of my feeling towards my former employer. I really do care for and like Starbucks. I simply do not like where the company is headed!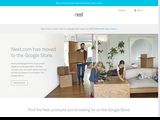 Nest Labs
I have been a long time fan of Nest cameras. I have been thinking about the Nest Thermostat. I did however pre-order and received the Nest Hello doorbell. I was very excited based on the specifications and options. Sorry to say, I noticed right away the Nest (we will call it the Hello from here on) Hello had an awful lag time if at least 18 to 30 seconds before I received the notification of motion detected. If someone rang the doorbell. The notification time would be better, around 5 to 8 seconds, but still not instant.

After going through every configuration imaginable (yes, I am a tech for an internet company), I contacted nest. They were not very helpful and had no clue as to what I was talking about. Asked if I could speak with an someone else they said I could not. I then signed on to the Nest forums and found a huge discussion of people complaining about the same issues with the Hello and no customer service. A rep named Sheila D who claimed to be the Nest Community Form Mgr, said she was aware of the problems and that engineering would have a fix out soon.

Here are the issues:
1. Terrible long lag time for notifications
2. A "cool down" time where the cam did not reset to work again is 30 minutes.
3. Voice clarity is awful.

It has been 5 months now and no fix has been made. Most every user of the Hello is experiencing the same problems. Upon investigation by myself, and a few other forum users, we have discovered that there was no Sheila D, and that Nest, that is/was owned by Google, has been sourced out to a marketing firm in Dallas Texas. You can read more about this on the Nest Community Forum. Basically, Nest no longer has their own customer service, no engineering or programmers and they have also out sourced the executive team as well. The products appear to be engineered and built in China. We also noticed that Google's website has removed the Nest logo and name. So, buyer beware!

Disclaimer:I have returned my Hello for a full refund. I will not say who i am going to buy another wifi Cam doorbell from as well. Further, I do not work for Nest, any competitor or any company that deals with Nest or Google in and way.

Have a great day!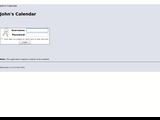 A Passion For Scrappin
My wife has ordered from this company/person (not sure) for some time now. They have always been extremely helpful with her questions and ship right after she places the order. What brings me to write this review is, with her last order, she didn't use a coupon code that had been emailed out to all their customers. They actually took it up on themselves to include the coupon, adjust her invoice total and credit our payPal account the difference! That is how a commerce site/company should be! Great customer service!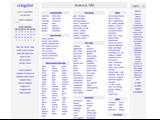 Craigslist, Inc.
Is anyone sick and tired of Craigslist? They no longer have any staff that actually answers questions, offers assistance if there is a problem and uses auto responders for everything now. They leave the entire website open to forums that are supposed to be there for other users to help with questions. Problem is, there are a bunch of extremely abusive idiots that hang out in forums 24/7. They run in packs, mock and abuse posters that ask questions. I have actually read on other sites about this vary thing. The CL staff actually thinks this is funny! I find it sick! I guess you get what you pay for...nothing! I'm going back to Ebay!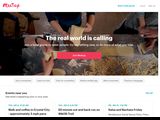 Meetup
Many people have asked about Meetup.com. They are a complete scam and ripoff!

First, they take your money (subscription), then a week later pick and choose who they do not want on their site. Without notice, they cancel your account and say it was due to a term violation and they will refund the money. After several emails and phone calls, all we received was a standard form email saying they will not discuss it any further and the case has been closed!

Second, so far, there has bee no refund and no emails returned on that as well.

Third, we forwarded several "identical" groups to ours that did the exact same group that we did but they ignored our objections and the one "local" competitor (who turned us in) remains on meetup with their group!

Fourth, we found through a source that actually offered up proof, that a "voluntary, additional contribution" to Meetup would get you what you wanted. Such as a competitor terminated!

This is a total scam and a simple sear around the internet will reveal additional Meetup "ripoff reports as well. Here are a few examples...

http://www.ripoffreport.com/lucy-from-meetup-com/event-planners-sites/internet-internet-fb91a.htm

http://www.ripoffreport.com/seminars/meetup-com/meetup-com-meet-up-com-meetup-082b8.htm

http://www.ripoffreport.com/media-outlets/meetup-inc/meetup-inc-i-paid-for-an-on-38623.htm
Mike hasn't received any thanks yous.
Mike doesn't have any fans yet.
Mike isn't following anybody yet.
Similar Reviewers on Sitejabber
I love coffee very much. Therefore, it is my daily compulsory rituals to drink a cup of coffee...