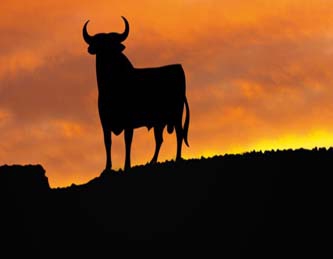 Heather G.
4

Reviews

8

Helpful Votes

0

Thank Yous
Experience: Health, Pets & Animals, Beauty
Member since March 2012
Reviews

4

First to Review

0

Votes

8

Very Helpful

8

Funny

0

Fraud Buster

0

Great Find

0

Well Said

0

Thank Yous

0

Fans

0

Profile Views

1,538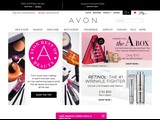 Regency Beauty Institute, Avon
Avon.com is a good website if you don't mind buying products from a company that tests on animals. I bought countless items online and never had any problems with my orders....but now i have a problem with being deceived like countless other people who were unaware of avon not being truthful about their manufacturing or testing practices.
Avon has always advertised itself as being a proud US company that set the standard when it banned animal testing in the 1980's. All this time, people like me have assumed that Avon was a cruelty free company, and purchased products from them thinking we were getting a quality product, but after reading an article that was published today which exposed Avon as well as Mary kay and estee Lauder as liars, I won't buy from them ever again. They have been testing their products on animals all the while their companies were listed on cruelty free shopping lists. I emailed Avon today to tell them they lost me as a customer. Here is a copy of the message i sent them. I copied it on here so that people can learn the truth and spread the word. I am angry about being deceived and I feel that other people will be surprised to find out that they, too, believed Avon to be a better company than it truly is.

Here's what I emailed:

To everyone at AVON,

I found out today after reading an article online that Avon tests on animals and has been doing so for some time, all the while, advertising to be cruelty-free. Do you understand how much this is going to impact your company once the word gets out? I,for one, will not be purchasing ANY more of your products because I can't live with myself knowing that I'm funding a company that is killing innocent creatures needlessly. Throughout my life,I have bought hundreds to maybe even thousands of dollars worth of avon products....my house has Avon stuff everywhere, but now that I know that Avon has been lying to their customers, pretending to be so environmentally conscious and a proud American company, i'm going to shop elsewhere and give my money to companies that don't send their jobs and factories overseas to countries where it's required BY LAW to test on animals.

I have been a vegetarian for almost 20 years, and the whole reasoning behind that is that I CARE! Animals are important to me, and the decision to be aware of what I eat and what I buy should reflect my beliefs. I always research products and companies before I buy things, and I feel deceived that Avon has been on numerous cruelty-free lists for years, yet it was nothing but a lie. I trusted that I was buying from a US company that cared and had set an example when it came to banning animal testing. What a complete let down! It makes me sick to my stomach when I think about how much money I've spent on your products, and all the while my money was used to torture and kill the creatures that I care so much about!

Last winter I emailed you concerning my disgust at seeing the labels on various items of Avon make-up, stating they were made in China. I never received a reply from anyone at Avon. In my gut I had a feeling that something wasn't right as soon as I saw CHINA on my avon products, but most of avon's customers are unaware of this because the "made in" sticker is printed so microscopically and China is not the place of manufacturing for all avon products. Most people assume what Avon sells is made in the USA....I know I did at first, but I started noticing how wrong I was when my foundations, powders, eyeshadows, and lipsticks said MADE IN CHINA! How sickening! After my son's Thomas the tank engine trains were recalled due to the fact that they contained lead paint and came from China, I do not trust Chinese products, period. And when Avon stooped so low as to let China make their products, it just proved the point that all Avon cares about is making their stuff cheap. If you really valued your customers, you wouldn't have allowed them to be exposed to questionably manufactured products from a country that saw nothing wrong with painting toy trains for children with LEAD!

Most people don't know enough about the companies they are buying from, but I receive emails from various animal rights websites and had been sent an article talking about China and how they were making it MANDATORY for all beauty and cosmetics made there to be animal tested. After I read that article, I emailed you at avon, asking why Avon was sending jobs to china, where animal testing is the law, and no one had the decency to even acknowledge my message. In reality, I knew that someone at Avon wouldn't send me a reply, but I also knew that Avon was saying a lot by not saying anything at all.

So thanks, avon, for sending jobs to China, for lying to your customers all this time, and for taking our money and using it to kill animals. I hope that your company suffers once the word is spread about how you lied. Your company's financial suffering is nothing compared to the suffering you've allowed to happen to thousands of animals in the process of lining your pockets with your precious money. Hopefully people will stop buying your products once their eyes are opened to what's been going on with Avon. Your company's reputation is going to go down the drain, and I'm definitely going to spread the word because people should know the truth....Avon doesn't care about the quality of their products, their customers, the environment, animals, or even the USA. All Avon cares about is MONEY.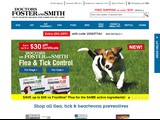 DrsFosterSmith
I love Drs.. Foster and Smith! I've been a loyal customer for over 10 years. Their products are of high quality and are priced affordably. Some of the things we have purchased over the years and that our dog loves is her slumber ball bed, her elevated adjustable height dog feeder, tons of plush stuffed toys, retractable leash, collars, sweaters and coats, treats, shampoos, over the counter medications, and prescription medication. It's so easy to place an order and it always arrives promptly. They are excellent when it comes to customer service and it's so convenient to place orders for prescription medication. I've found that I can get my dog's heartworm medicine cheaper from foster and smith than I can at my own vet office, so I've been getting it through them for years. I always enjoy my shopping experience when I shop Dr. Foster and Smith and my dog is always excited when a box arrives at our door because she thinks she's getting something great from Foster and Smith,. ( One time she actually could smell that there were plush toys in the box so she chewed the box open before I even had a chance to open it. ). We love Dr. Foster and Smith!
Vitacost.com
I've ordered from vitacost.com many times and have always had a pleasant experience. Their prices are good, their website is easy to navigate, and they have helpful customer service. My orders usually ship quickly and arrive at my door in a timely manner. I've recommended this website to family and friends and no one has ever complained about their experiences. Overall it's a good website.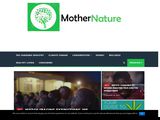 Mother Nature
I placed an order on mothernature.com almost 2 weeks ago. I've emailed them 3 comments throughout the past two weeks....no reply. I tried to call their phone number....no one answers. My order status states it's being processed in their warehouse....where it's been since I first placed my order. They sure didn't waste any time charging my credit card, yet I haven't received anything...no products, and no replies to any of my emails. I stated in the email I sent today that I want my order cancelled and I am not paying for any return charges if they send anything out. I also said that I want my credit card refunded, and if they don't, I am contacting my bank to arbitrate the charges and that I am reporting them to the better business bureau. This company is a fraud.
Heather Has Earned
8

Votes
Heather hasn't received any thanks yous.
Heather doesn't have any fans yet.
Heather isn't following anybody yet.
Similar Reviewers on Sitejabber
True, the quality of the product is awesome. Don't feel like comparingit to other companies as I...
It's a cheap brand. And the reason why it's cheap is because their quality sucks. Wouldn't...