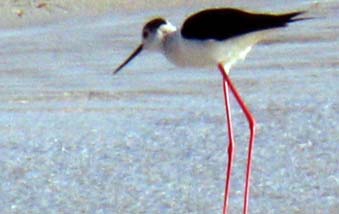 Hakan O.
5

Reviews

13

Helpful Votes

0

Thank Yous
Experience: Travel, Reference, Shopping
Member since May 2015
Reviews

5

First to Review

1

Votes

13

Very Helpful

13

Funny

0

Fraud Buster

0

Great Find

0

Well Said

0

Thank Yous

0

Fans

0

Profile Views

458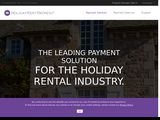 Holidayrentpayment.eu
SERIOUS CHARGE BACK ISSUE
I have had a chargeback from HolidayRentPayments (reason:client did not participated in the transaction) although on Homeaway page the client name matched the guest name. I was told that I needed to take more identity papers from the client prior to arrival or on site. There is a big problem with this. It appears you can assume the following scenario. Firstly card was not flagged fraud because it went thorough.
Lets say example Mr Brown uses his friends ( Mr Black) card but put his name in the payment. ( this system it appears does not check names) so the rest would be number/exp date/cvv address all correct. From then on the host thinks it is Mr Brown that paid asked for identity and Mr Brown provided it, Mr Brown provided the copy of card the he owns, Mr Brown signed the rental contract and Mr Brown stayed, After departure, you get a challenge from Mr Black that he never participated. What do you do? NOTHING as all your identity papers belonged to Mr Brown so you have been scammed.
You have not access to payment system prior to arrival so of course you could cross check whose card was used and more importantly you could not see the payment made by another card!!

Also once the guests arrived you have suspicion and refuse to let them in. It will not make a difference, the challenge will still come and on top you have now an empty property and lost revenue.

The system does not work, it is open to clever frauding so run like hell! If you ask Homeaway they say it is nothing to do with them although in their host acceptance contract you have no other choice but to accept their third party payment processor. So until HolidayRentPayment take precautions to remedy this security issue, using HomeAway is a host is not recommended by me. It is not fair to lose money because HolidayRentPayment does not do its job properly. I suggest other hosts look at this problem very seriously and make their own judgement.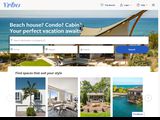 VRBO
Why You Should Not Use VRBO/Homeaway Hosting
until they drop their third party credit card payment system which is HolidayRentPayments( Part of Yapstone) . You will certainly lose money on chargebacks as you cannot win.Why? Let me explain. Firstly, lets mention that VRBO/Homeaway uses a third party payment platform for clearing cards with this company. It is a forced marriage, they claim they cannot get out of the contract. It cannot be true considering so many complaints in the net and surely there must be a clause for terminating commercial relationship where there is bad service which will almost certainly result in VRBO/Homeaway losing business to Tripadvisor and AirBnB. Plus VRBO/Homeaway is owned by Expedia and it is beggars belief that VRBO/Homeaway does not use Expedia s credit card clearing system which must be second to none n this field!. Therefore VRBO/Homeaway must bear the guilt for using HolidayRentPayments( Part of Yapstone) for clearing cards but more importanly what HolidayRentPayments( Part of Yapstone) provides as service which is misleading and under false pretenses.
Their website speaks highly of their services where in fact their fraud detection is near to score "0". There is an industry standard for credit card clearence online called 3dSecure ( Verified by Visa, MasterCard Secure Code - you can google this and find out. Worldpay has a section under "Liability Shift" for credit card merchants). I will give you an example. When you go to a restaurant and ask for the bill and inform the server that you will pay by credit card. They will bring you a machine where you enter a secret pin number. later on you cannot chlannge this charge as you sued a pincode only known to you. Well this also exists on online payments. Credit Card Merchants like HolidayRentPayments( Part of Yapstone) must enroll for this so that every single transaction online will require this pin code to be entered for the transaction to be passed. HolidayRentPayments( Part of Yapstone) being such a large company clearing cards for many industries HAVE NOT ENROLLED FOR THIS for reasons only known to them. So as a result, anybody who uses the system to pay can put the BOOKERS NAME ( lets say JOE BLOGGS) and use DIFFERENT PAYERS CARD ( lets say DORIAN GRAY) the system will authorize because in the current credit card system they use, the database system cannot check names but can check credit card number, expiry date and CVV number on the signature strip.So if the card is valid - it will clear. That is it!
As a result, you guest will come,stay and leave and the payer can challenge the charge and YOU WILL LOSE because payer was not there. All you got a name next to the payment which matches the person who stayed. The payer in fact never stayed!!!!. The names are different and you would have no chance. If they had enrolled for the 3dSecure then a secret pass code would have been used in the process of payment so, even the names are different, the payer could not challenge due to reason only the payer would know the passcode to enter.( so it is deemed as " credit card holder participated in the transaction"
Until such time,HolidayRentPayments( Part of Yapstone) enrolls for this procedure, unfortunately many property owners and property managers stand to lose any charge back for card being used by relatives, friends, even partnerships as partnerships can end and the payer ( sour grapes) will refuse to pay for the charge simply because their name never appeared in the reservation.
The whole business exposes the system to fraudulent use. There are many people will challenge the charges and finding to their surprise that they have won. All because of, call it negligence, call it ignorance, call it HolidayRentPayments( Part of Yapstone) s disrespect to their partner VRBO/Homeaway, HolidayRentPayments( Part of Yapstone) s decision not to use the 3dSecure system. The last word for the VRBO/Homeaway rep may see this message and hope to get put a nice word in for their company that all is well. Please do not try. The orders come from way above and the position you hold do not make you privy to all the information. I have gathered the info above after many consultations with many advertisers and some who are friends in VRBO/Homeaway system. And no I am not an attorney just seeing some of my friends affected by the problems with HolidayRentPayments( Part of Yapstone) and believe the only leverage here is, the hosts to threaten to leave VRBO/Homeaway purely based on unreliability of fraud detection of HolidayRentPayments( Part of Yapstone) and partly service on top of it ( half the staff do not know what they are talking about because they have half information fed to them from higher management).
It is your money and at the end of the day it is up to you to hold on to it,
Take Care
Guardian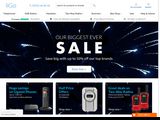 LiGo
Ordered online an item, no acknowledment received. Week later having heard nothing, created a ticket, informed 24 hours response, guess what? no response. So went on to chat, queried what is happening, informed stock problem and delivery will be 3-5 days ( after 1 week of ordering!).
I asked, are you sure? then told delivery 2-3 weeks?. Do you have time to waste? Misled? Dealing Company not knowing what they are doing? Go ahead by from this company. No? Avoid buying anything from this company. there are many other online retailers provide much better service most important they know what they are doing.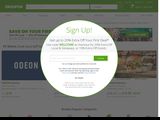 Groupon.co.uk
This company knowingly or unknowingly allowed a third party to use my financial details stored in their systems to purchase goods without my knowledge and authority. I have been informed of the purchase by an email from the company, belonging to me again stored in their system. I have failed to log in, to find out what is happening, using my email as by that time the hacker had also changed my email to his. Having checked my bank account I noticed 2 charges one of which was refunded by Groupon ( so they are aware of the transactions) but the second one was not.I then contacted the company and explained the seriousness of the matter as they may have breached UK Data protection Act and Failed PCI Compliance. They have been given me excuses but not refunding me the existing amount which was unlawfully created by the third party by way of making an unlawful purchase. These events of course involved Groupon in UK HOWEVER, Groupon uses many servers in and outside UK and who knows where the leak is. Google searches reveal that this is not an isolatedl case and happening to many innocent people. SO IT WILL HAPPEN TO YOU, AGAIN.

I am in the process in suing Groupon UK and will let Google and Credit Card Companies to be aware as well.

If this company stores, processes, or transmits any of the information recorded on a credit or debit card then it is required to be PCI compliant.

Although I believe they are PCI COmpliat however they have let a third party order a merchandise and used my credit card to pay for it. This amounts to a serious breach in their credit card storage facilities. This will no doubt will affect other innocent parties and cause financial stress and suffering.

It is also required that this business maintains current compliance at all times In this respect THEY HAVE FAILED and if you purchase anything from this company, you may run the risk of a Third Party helping themselves with your hard earned cash.
JustAnswer
I had a misfortune of asking a question? what a mistake? they charge before you get a reply - Thats a first! So Before I even received a reply I contacted them and cancelled. They acknowledged this ( I have a reply acknowledging this fact) . Then I saw 2 charges one they charged already before a reply! and refund which has lost some value in conversion. And then guess what happens? They help themselves and charged again? So do not pass your credit card to these cons on the internet who take advantage people like us who need help and advise. They take advantage of the situation and furthermore make unauthorised charges. I hope you listen to this advice.
Hakan Has Earned
13

Votes
Hakan hasn't received any thanks yous.
Hakan doesn't have any fans yet.
Hakan isn't following anybody yet.