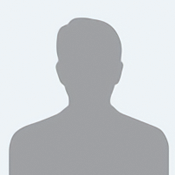 Gregory D.
9

Reviews

37

Helpful Votes

0

Thank Yous
Experience: Finance, Business, Computers & Technology
Member since January 2016
Reviews

9

First to Review

6

Votes

37

Very Helpful

32

Funny

0

Fraud Buster

5

Great Find

0

Well Said

0

Thank Yous

0

Fans

1

Profile Views

616

image coming soon
Chase
When I was traveling in South America earlier this year, I attempted to send a small international wire transfer online from my Chase account. Despite the fact that I have been a Chase customer for nearly 10 years and spent most of that time abroad, Chase flagged the transfer as suspicious and blocked me from all online and phone account access. I was told numerous times I would need to come into a branch in person if I wanted to restore access to my account. They did not care that I was out of the country.

Nine months later when I was back in the USA, I went to restore my online access at a Chase branch and discovered that a service provider I had canceled my recurring payments with a year earlier had started fraudulently billing my while I was unable to monitor my own account because of Chase's ludicrous policies. I attempted to file chargebacks for $1200 in stolen funds and bring this security breach to Chase's attention.

For months, I have been told someone would take care of the issue because they take this matter very seriously. Nothing has been done and I have spent hours on the phone with them and providing documentation to prove my story. My account is now in a deficit and they are threatening to close it because of their security breaches. If you value having control over your own money, stay far away from Chase.

image coming soon
EverBank Financial
Everbank was my favorite bank until very recently when they began aggressively interrogating me about the source of two large check deposits I made one month apart. I told them it was none of their business how I acquired my money and they didn't seem to see any problem with talking to a long-time customer this way. I was willing to forget this uncomfortable encounter, but I then heard a week later from the person who had written me the checks that they had called him and attempted to browbeat him into disclosing more information about our working relationship. Everbank has alienated my colleagues and clients without explanation or remorse and I no longer feel comfortable keeping a balance with them. I will be closing my accounts shortly. I have never been treated so poorly by a bank before.

image coming soon
PayPal
Paypal suddenly and irreversibly closed my business partner's account and is holding thousands of dollars of her money for 180 days because they could not determine what the nature of her business was. Her email address literally has the term "web analytics" in it. Think real hard about that one, guys.

image coming soon
SamCart
I deactivated my trial account with Samcart last November and was refunded the $99 I spent. A few months later in February, I started being billing $199 a month by Samcart without permission or notification. I just noticed it now, more than 7 months later. If I am not refunded $1400 by Samcart, I will take legal action and file a chargeback.

Update: There have been a total of nine fraudulent charges of $199 each. The reason so much time passed without me noticing them was because they coincided with Chases bank cutting off my online banking access while I was out of the country due to their (very stupid) security policies. I just recently got back in the country to see the money that was stolen from my account.

When I asked both Nicole and Kyra Lepone Mitchell from Samcart for proof that I had authorized the charges, or even any proof that I was aware my account was active again, they only cited that at one point I had inquired about the process of restarting it, but never actually instigated or completed such a process. That was apparently all the justification they needed to begin billing me without consent or notification.

Kyra, in all her gracious glory, took pity on me because she saw that I had not created a single product or even logged into my account the entire time they had been billing me. She refunded me three of the nine charges, leaving approximately $1200 in stolen funds. She has also encouraged me to file a report with the Better Business Bureau and a chargeback with my bank. I see now that there have been 8 other cases filed against Samcart with the BBB. Furthermore, several individuals have reached out to me with similar stories of fraud and scams by Samcart (to the point that many are referring to them as "Scamcart").

Immediately after I wrote a negative review on their Facebook business page, I was blocked from it (as were other defrauded former clients who were publicly voicing the theft). Within 24 hours, five clearly prompted positive reviews started showing up on their Facebook business page, after months of no positive reviews. Many of these victims have cultivated their negative testimonies of Samcart together on https://www.samcart-scam.com/

I urge anyone considering even a free trial account with Samcart to investigate the numerous reports of fraud and false advertising. I will update this review once I have received full restitution from Samcart. If I have to go through my bank to get the money back, this review will stay up indefinitely. I have offered them the chance to do the right thing many times, and they continue to insult and ignore me.

image coming soon
Sweetwater
I purchased a $6 set of strings from them on Ebay and started receiving thick product catalogs in the mail from Sweetwater. Respect your customers, jerks.

image coming soon
Rank Booster
I have tried reaching out to every available customer support contact for Launchzon, eventually even personally adding members of their management team on Facebook to address four very large orders I put in four months ago that have gone unprocessed. Every time I finally get through to someone they promise they will take care of the orders right away and then nothing happens. As far as I can tell, Launchzon is a scam and/or terribly managed.

image coming soon
Flag Theory
I hired Edmund John from Flagtheory.com to help me set up a company and acquire residency in Peru after several months of building a relationship with him and many bad experiences with other providers in the offshore industry space. He completely mishandled the situation, didn't respond to vital communications for weeks on end, and I accrued thousands of dollars in unnecessary expenses as months of my time were wasted.

Background: 10 years of world travel experience, three passports, sales and consulting experience in offshore industries (Nomad Capitalist, etc), bestselling travel author.

Full review of Edmund John: https://gregorydiehl.net/edmund-john-flag-theory-review/

image coming soon
TheatreHotel
I was initially impressed by the private apartment I booked at what seemed like a good price for its location, so I decided to extend my stay two weeks. Shortly after, the staff, who had been friendly up until this point, told me they had another group coming in and I needed to move into a smaller room for one or two days. I really didn't want to leave the apartment I was so comfortable in, but they assured me it would be free of charge as a result of the inconvenience.

It turned out the room they moved me into was barely the size of a closet, with noise coming from the main entryway where every guest comes in, and light constantly pouring in from outside even in the middle of the night. I had to rearrange a picture on the wall just to try to block the light so I could sleep.

After three sleepless nights, I told them how annoyed I was and that I demanded to be moved back into the apartment I paid for.

That's when they refused to give me my old room back and tried to pretend that this was the room I had agreed to stay in, and that they were charging me full price for it. They even threatened to call the police if I didn't like it. They shouted at me in the middle of the night, waking up all the other guests and refusing to let me talk to the director I had made the arrangement with.

This is easily the worst travel experience I have ever had, and I deeply warn anyone considering staying at Theatre Hostel in Yerevan to consider my horrible experience here with the people who took advantage of my agreeableness. They will say anything to get your money and rip you off.

image coming soon
ConvertPort
I hired Shola Abidoye, founder of Convertport to help me create, publish, and market a bestselling book for $5,000. Unfortunately, after delaying everything six months past the due date, she decided to cut off all contact with me without delivering what I paid for. I have yet to receive even a partial refund for what I paid, and Ms. Abidoye publicly denies that I hired her to do these things. She has taken a very insulting and condescending tone to me or anyone who questions her about this incident.

You can read the full details of my experience getting ripped off and scammed by Convertport here: http://www.borderlessblog.com/shola-abidoye-scam-inspired-me-write-self-publish-first-book/
Gregory Has Earned
37

Votes
Gregory hasn't received any thanks yous.
Gregory Has
1

Fan
Gregory is Following
4

Users