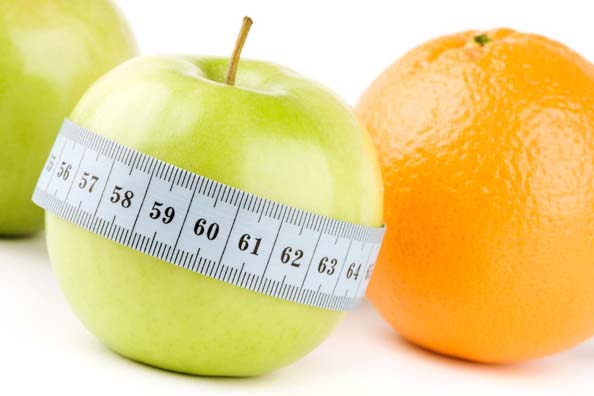 G G.
12

Reviews

13

Helpful Votes

0

Thank Yous
Experience: Computers & Technology, Clothing & Fashion, Health
Member since August 2016
Reviews

12

First to Review

0

Votes

13

Very Helpful

11

Funny

0

Fraud Buster

1

Great Find

0

Well Said

1

Thank Yous

0

Fans

0

Profile Views

487
Costco
I still like the store, but they have continually increased the size of packaging, like that of fruits and vegetables and they have very little selection of healthier foods. Try to find a low fat soy milk, or pre-made dinners with even reasonable amounts of salt. The cost of the membership goes up every so often and, for me, it has outlived it's usefulness.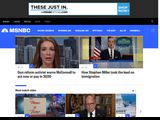 msnbc
Like FOX, they have a bias, but at least I find MSNBC's to be scientifically provable, and, when I have taken the time to look up quotes, found them to be well substantiated. This holds for ones I agree with and for ones I wish they didn't say. Aside from that, I fond some of their commentators absolutely brilliant, like Rachael Maddow. I don't always agree with her, but you can't poke holes in her logic or representation of facts. That to me means more then is someone giving the only view that I, in my small part of the world, actually find to my liking.
FoxNews
It is known by the news media in general and by every Progressive and Conservative. FOX News is very heavily biased toward conservatism. That doesn't make it bad. They can lean which ever way they want and cater to that audience. What makes it bad is that it can be so far off that some things are provable outright lies. The say someone said one thing and you go back to the quote and find they didn't really say that. It is like if FOX says it is green, it may be, but just as well may be purple. It just makes it that much harder to find and take away the honest parts.
Walmart.com
I went to buy something which was suppose to be available for pick up that day. I decided to go in, and they didn't have it. I went back on line and ordered it from one of their other stores for pick up that day but intended to go in the next. I then got a notice saying my order had been cancelled. The next day I got an email saying the item was backordered and they had reordered it for me to come in in about 2 weeks. Trying to sort this out was ridiculous. I will never buy from them on-line again.
Target
Let's face it, stores like this have come and gone for many years. Overall I think they do a great job. I went in yesterday for one thing, found a pair of pants at a very nice price, bought some socks, a loaf of bread and some milk. That was good, but beware of their prices on things like bananas. It is a hard store to enter and not find something to buy ... but that is not a bad thing ... and they are more organized, nicer, and less crazy inside then a Walmart.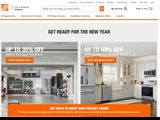 HomeDepot
They are convenient and have a lot of stuff, but in many cases I find the items for sale are of a low quality (kitchen cabinet hinges), the price is only average, and finding help can be a chore. On the other hand, sometimes you find someone who really knows his stuff and you can solve a problem in minutes. They do have a huge assortment of merchandise which, by being in one place, can save you time. Watch out for their finance details. IT isn't that they are bad, just that they can screw up so read and watch your statements.
Apple
I have used their laptops for many years and as such, used a lot of their store and on-line facilities. I couldn't be more pleased. It is a closed type of system meaning it works with software a lot differently then a PC. That is good and bad. It isn to that I haven't had or don't have my issues with Apple, it is just that I still find it the best environment in which to work. By the way, I was a programmer of mainframes and PCs for 20 years before going to a MAC.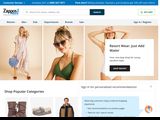 Zappos
I have never found Zappos prices to be on the low side. For some things they may be. However, the fact that I can order 4 different shoes and send them all back for free is a great deal. I have terrible feet when it comes to shoes. With Zappos I have purchased 2 pairs of shoes, maybe 3, but that was after trying about 9 pairs. Free shipping in both directions made it well worth it.
Amazon
Many reviews on Amazon are traded for reviews. People get discounts on products or even get them for free to write reviews. In other words, the reviews are very hard to trust. That is just the tip of the iceberg. Use it long enough and you will find a ton of holes in the way they do business. Prices are not always the best. Sometimes Amazon Prime prices will be higher then non-Prime prices. They are good, but it is still very much buyer beware.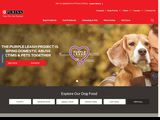 Purina
Purina makes some excellent low phosphorous cat foods sold in retail stores that are needed for cats with kidney issues. The problem is that getting phosphorous data from Purina can be tedious and even lead to conflicting information. It took a lot of emails, calls and letters to get what I hope is accurate information. In the end, however, the product is good.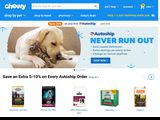 Chewy.com
I couldn't be happier with a company. Not only are their prices the best I have found and the service fast, they also had a new food I needed for my pet about 1 1/2 months before any of the local pet stores, Amazon, or chain pet stores.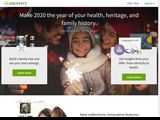 Ancestry
I got back DNA results that linked me to a religion, which is impossible to tell from DNA. I questioned them and they said it was just that I had similar traits to an area that was generally in line with those of a religious group from that area. Now, first of all, the area covered about 6 countries or so. In itself, that made it useless. What they came up with could have been told to me by a charlatan palm reader with good observational skills. This was the Ancestry DNA test. By the way, through their site, they charge you $10 for shipping. For that you get regular mail on an item that would, at worst, cost $3 to ship. That while not unusual for a company to do, should have been a red flag about their ethics.
G hasn't received any thanks yous.
G doesn't have any fans yet.
G isn't following anybody yet.
Similar Reviewers on Sitejabber
OK. Rachel is a lesbian left-leaning journalist. If you can get past those three filters, you'll...