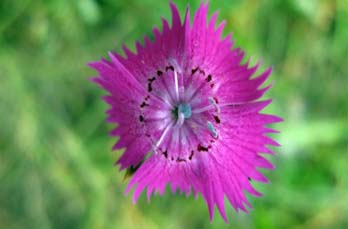 George J.
6

Reviews

5

Helpful Votes

0

Thank Yous
Experience: Entertainment, Hobbies & Interests, Computers & Technology
Member since September 2017
Reviews

6

First to Review

1

Votes

5

Very Helpful

5

Funny

0

Fraud Buster

0

Great Find

0

Well Said

0

Thank Yous

0

Fans

0

Profile Views

519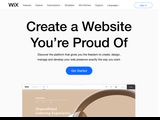 Wix
I am retired and on a fixed income, so I look for a lot of free stuff, but it is getting harder and harder to find anything that is free. I mentioned Wix because they are a prime example of a site that presents themselves as free, when in fact they are one of the most expensive web building sites on the internet. I know because I went to their site because they said it was free. In just a little of 2 weeks time they were into me for well over $300 and climbing. There wasn't anything on their site that was free. They offered email... free???? heck no. expensive , of course. They offered hosting, I already had a web hosting site , they tried to get me to leave that site and buy their hosting, which turned out to be more expensive. I cannot fault Wix for anything wrong other than the fact they claimed to be free. They are not free nor are any of the other web building sites. I have chosen to do business with a site that seems to be reasonable, "Bluehost". They only charged me $2.95 a month for hosting my site. Although I did have to pay for 3 years to get that price.

One other thing... These sites all say they will help you build your site. Yes they will, for a hefty price. So be aware that you will get nothing for free, no matter what their site adverts tell you. All you can do is try to find the best value at the site you chose to use.

Another little bit of advice. Never ever never chose the sites that come at the top of the list when you google them . That goes for any business, because they all pay google to list their site at the top or very near the top. Look for the sites further on down the list.

This review is of course my own opinion.... Yours may be different.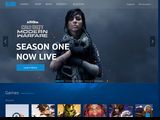 Blizzard
First of all., Please do not get me wrong. This is not a review of Diablo II. Diablo II in my opinion is probably one of the best games ever released, and I still play it today. What this review is about is Blizzards' lack of customer service.

You would think if a company was going to restrict your IP address, they would let you know and let you know for what reason. They would also let you know how long the restriction would be in place. Before I go on let me post the contents of an email I received from Blizzard, only after I submitted a trouble ticket about not being able to logon.

=============================================================

Dear George,

Issue ID: #68296147

Your ticket has received the following response:

Greeting George,

Your connection has been temporarily restricted from Battle.net. This restriction is realm-specific and can last up to 2 weeks.

It can happen for any of the following reasons:
- Using an invalid CD key
- Rapidly connecting and disconnecting to Battle.net
- Creating or joining numerous games within a short time period such as "Magic finding" or "Baal runs"
- By the use of "add-on programs"
- Chat channel abuse
- Failed login attempts
- In game latency caused by excessive spell effects

These restrictions can be manually applied by a Battle.net Support Administrator or automatically applied by Battle.net for a variety of reasons. Some common causes are attempting to connect to Battle.net using an invalid CD-Key and misconduct in-game or abuse of Battle.net chat channels.

Unfortunately due to technical limitations, we are unable to see the exact reasons these restrictions were applied. We are also unable to lift or overturn these restrictions for any reason.

Click here to review and resolve your ticket. If you continue to experience issues, you can respond to your ticket with additional information.

If you do not resolve the ticket or provide an additional response within one week, we will resolve the ticket automatically and you'll receive a final update via email.

Regards,
Blizzard Support

=================================================================

Lets look at this email. It really Is sort of funny.

First they tell me my connection to battle.net has been restricted. No reason why, just that It has been. Then they follow up with a few reasons this could happen. These are even funnier.

Using an invalid cd key. I only ever used the one they gave me.

Rapidly connecting and disconnecting to batlle.net HUH??

I am not going to go over each one, but casting too many spells can get you restricted.

Now, keep in mind they cannot tell you which of any of these reasons you were guilty of.

This is not the way a good company treats their customers who support their efforts to keep their games online. I paid them $77 every six months for a game that I did not even play. Well, that got stopped. I believe all this happened, it has happened to other players as well, because they have moved their premier game onto the battle.net servers which are already bulging at the seams.

So goodbye Blizzard.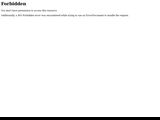 Wannaplay
First off, I challenge the statement that Jason Belmonte is the best bowler in the world. I believe that Sean Rash would have something to say about that.

The game I am reviewing is Bowling by Jason Belmonte.

The developer claims that this is the first bowling game which reflects true bowling. Well, maybe it suppose to be, but in fact it is not.. It is also not a very fun game to play. The developer is constantly interfering with your game. Ii do not know if this is by design or just a bug.. If it is a bug, it has been there since day one. What is most irritating about this game is the fact that the ball rarely goes where you are throwing it. Sometimes you can actually see the game taking your ball and interfering with your release. Some of the results from a toss, are just not real and rarely happen in real games. The only thing this game has going for it, is it is probably the best PC bowling game,, as bad as it is. If someone developed a bowling game for the PC that was even half as good as this one... this game would die. As t is it has very few players today. The Xbox has a bowling game which is far superior to this one. I keep hoping that one day the developer will actually fix some of the bugs. Until then, my review of the game remains as it stands. I give this game on a scale of 1 to 10 a 2.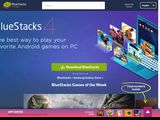 BlueStacks
This review is going to be a positive review of Bluestacks

Have you ever been playing a game on your android phone or tablet and thought to yourself, I would really like to be able to play this game on my desktop PC., or Laptop as long as it is running windows. I believe there is a Linux version but I am not sure about that, nor am I sure about how well a Linux version would run

Well, wish no longer because there is an android emulator for windows that runs seamlessly and without errors. It is called Bluestacks. I have been using it now for well over a month without errors or problems. I play an Android app called PBA Challenge on my android tablet, but there is no version of the app that runs on windows. I wrote to Concrete Software and asked them if they planned on developing a PC version and they said NO. They only develop mobile apps,

Now, I can play my PBA Challenge game on my PC inside of Blue Stacks. The software loads without issue. It is one executable which loads the whole thing. Once it is loaded what you have is an Android phone on your pc Screen. You can load any android app you please and it runs just fine. In fact, other devices see the Bluestacks device as just another android device. Even Microsoft.. ha ha..

How do they accomplish this you ask. Well, I am not exactly sure, but I believe what they do is load up a VM that runs Android.

They are still in Beta mode so, there is no charge for anything right now. But, if they go gold I am sure there will be a charge for the application. And it will be well worth the money.
Tip for consumers: I didn't do any of the above rating, because I have not used any of those services.

I have included a screenshot of my PC running PBA Challenge in Bluestacks on my PC.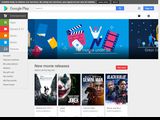 Google Play
There is a new game on Google Play. It is called "Bowling by Jason Belmonte". It is suppose to be a true life bowling game, but it leaves a lot to be desired. It does have addiction power. I cannot figure out what it is that keeps me going back for more torture. First of all the game is full of bugs, that do not seem to ever get fixed. The developer says the game is Beta, but I think that is just a way of saying.. the bugs are there, just live with it.. The game does not qualify as a beta product because the developer has inside sales, so he cannot call the game beta, as he is making money off of it. The game consists of a practice area.. no charge and no advancement. The second area is called One on One. This is competition between you and one other person. There are several different rooms with different oil patterns. They are also ranked, but nobody pays much attention to that. The game will quite often pair you up with another player who may be 20 to 30 times higher than you are. You have no ability to say no to any player you are paired. You either play with them or take a loss. (costs big money to lose) Now, you would think that higher skilled players would not be able to enter lower skilled areas, but they can and do. The lower skilled player has no ability to stop this. The whole thing is geared to attempt to get you to lose all your coins, thereby having to go buy more coins if you want to continue to play in the competition rooms. The ranking system is all messed up. Rank has nothing to do with your skill. My player is ranked at rank 63. That is very high. But my average is only 45... that is very low.. If there is no player to match you up with you will matched up with a very low skilled bot, thereby actually raising your rank artificially high. Another irritating feature is you have to wait for you competitor to bowl before you can continue to bowl. Now, you would think , well of course, but no it is a computer program and the programmer can allow things to happen in the background while other things are progressing. So, the game is very slow and some players are much slower than normal. Programs today are no longer linear. The do not proceed down a lane in single file, They have objects, which are just pieces of code in a group that produces a certain outcome, or maybe calculation that will be used by some other object.

So, in conclusion I am not going tell you that you should play or not play this game. It is up to you, I find it very frustrating and irritating and it is not fun,, at least for me it is not.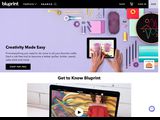 Sympoz (dba Craftsy)
I was looking for an online class that provided interaction with the instructor. I am trying to learn how to knit and I thought Craftsy would be just the thing I needed. Well, it was not. Craftsy is nothing more than videos you pay for. Don't get me wrong, they do give you what they say they will, But they make it sound like it is something different than any free learning video you can find on the web. They claim to have online instructors to help you learn, but I am convinced their online instructors are just videos. They say you can ask questions.. and you can,, but the responses are just canned replies. Sometimes they do not reply at all. If you are a brand new, never before knitted person.. keep looking for your solution.. Craftsy is not it. Just keep looking at the free videos and you may come upon one that suits your needs. FOR FREE..... If you just want to buy videos of a type of craft you are interested in then Craftsy is for you. If you just want to buy knitting supplies then Craftly is for you.. If you want to get in touch with other knitters and people selling their wares,, then Craftsy is for you. If you want to actually learn how to do a craft, then save your money and find a free video on your craft, because that is all you will get at Carftsy.
George Has Earned
5

Votes
George hasn't received any thanks yous.
George doesn't have any fans yet.
George isn't following anybody yet.
Similar Reviewers on Sitejabber
I initially was cool with my wix site but that was before I became a bit more educated on its...