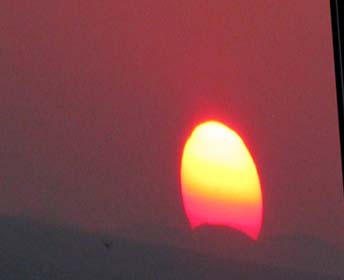 Genevieve L.
9

Reviews

23

Helpful Votes

0

Thank Yous
Experience: Clothing & Fashion, Shopping, Computers & Technology
Member since February 2019
Reviews

9

First to Review

0

Votes

23

Very Helpful

22

Funny

0

Fraud Buster

0

Great Find

0

Well Said

1

Thank Yous

0

Fans

0

Profile Views

449
Walmart.com
Which is just only one reason the online site sucks. The price that is listed on the page is not the same when you actually click on the item. It'll say "backpack for $2.00" and when you click on it it'll say $9.99 plus tax and shipping or ship to store for free. Why do they even list it on the front page as $2? Then if you order something online it's really hard to cancel. You really can't get ahold of anyone not even through the app.

They are increasing their prices for lower quality stuff. Their diapers are horrendous. I've had to throw some out as the straps break off before I even put the darn thing on my kid!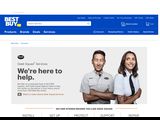 GeekSquad
They always think they are smarter than the customer and they treat you as such (both online and in person and over the phone). They overcharge for everything. You start asking complicated questions and they still think they can outsmart you and try to make you feel bad for asking a question. They are terrible.
Wish
This app is just as bad as others. They also switch the price on the headline with the one when you have to select to make a purchase. For example it will say "Diaperbag" have the picture and the price is $8.50. You click on it and then when you make a selection to add to your cart it will say "$15 or higher if it's not random color selection. Then don't forget that there's always shipping with Wish. So you can get the same things on other apps for cheaper than Wish. It's the same low quality product for the most part. Some of my reviews with pictures and videos have been erased. It took 12 weeks or more to get some of my items. I don't buy from them anymore.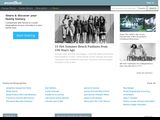 AncientFaces
Since anyone can create a profile and change or add to a person's history; it really should not be trusted. The only good thing is that the person who runs it or people, do respond and they aren't rude.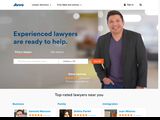 Avvo
You only get one free question. Sometimes you don't even get a response from lawyers and them when you try to contact the website, they take a long time to respond.

Some of the lawyers that reply are really rude based on posts that I've read. Do they not realize they can lose clientele that way? They don't seem to be very smart. Some of them when they reply tell you to seek legal counsel so as not to answer the question posted.

They really don't give good advice.
OfferUp
They should allow for general information to be viewed in your profile. Like a summary as other websites have one. You could never contact anyone to actually help you if you are having problems with posting. It's not worth paying to promote things. A lot of people repeat posts and they don't get taken down. I posted an ad for something and it was taken down saying it didn't meet guidelines! They're full of it.

The people are super bad. They always want stuff for free just to turn around and resell it. That's why I dislike resellers! I'm already asking for a fair price and they expect me to meet them somewhere random. They're crazy. And then the stupid people never read your whole description and ask questions already on the darn description. Yet, all you can do is block them. There's no violations or anything for stupid people wasting one's time.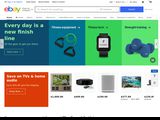 eBay
There have been good purchases made from sellers from China and there have been bad purchases. What a lot of them do is have friends to increase betting but eBay never does anything to the seller if you report them. I've also won bids and they don't send out the item or they do they claim it was "lost." That's not true. You can tell they didn't like that I won the item on a low bid since they went and put the backpack back up. Again, eBay doesn't do anything. I also don't like millions of resellers in the world as of late. These are usually US sellers that are resellers. A lot of things they get in clearance at Michael's and Hobby Lobby they sell at full price plus shipping. I never buy from a US seller unless it's a book I really need and it ends up being cheaper through eBay. My warning is: shop around first even if the item is from China as I've seen them sell paper clips that seem cheap but they sell it individually whereas Hobby Lobby will sell it for cheaper but with a whole bunch of paper clips. That's just an example as I've seen it. It's cheaper to also get books at the thrift store than through EBay sometimes also. Like I said they if I really need or want the book I get it through EBay.

Another warning is that I've seen things from the Dollar Tree and they are selling them at $7.95. That's insane! I cannot stress it enough; shop around first. Sometimes when it seems like a good deal; it's probably not. Especially with US sellers.

I've mentioned this on my other review but just in case: the same sellers that are on Wish and AliExpress are the same as EBay. A lot of them just change their username but have a similar logo. They'll charge more on EBay because it's pricier to place their merchandise.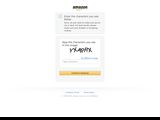 AmazonPrime
Amazon Prime is not worth it. The movies on prime are all old movies and movies that are not good. The "documentaries" are a joke. A lot of the movies have to be rented at $3.99 or bought. Then the "free" books you get on Prime Reading are no good. A lot of the books are British like the Psychology books. And they are really dull and not good. All of the American psychology books are only available for purchase. There are no Christian books available to read for free. Music Prime is also no good. You have to end up buying for everything. So it's a waste to pay for the subscription PLUS pay to get stuff that is actually worth it. None of their originals stand out either. They try too hard to beat Netflix but they are worse.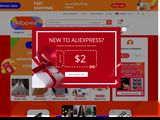 AliExpress
What they post on the picture and their price does not match what you actually need to pay. When you click on the item they change the price from the original price. They just want you to click on the item. I don't buy them because that's a full out scam. Then when you do buy something their processing time is too long. Customers should be protected but they aren't; the seller is protected. Everyone is so obsessed with how cheap the items are that they don't stop and see the quality is also very cheap. You can find the same stuff at the Dollar Tree.
Warning: It says "Live Chat available 24/7" is a complete lie. It has only given me a robot. Never someone to actually talk to and no email to contact. There is no phone contact. Purchase big items at your own risk. For anyone that does get a live person it would be nice how you got ahold of them.

The store: ADGHMALL store never responds to any messages. They do not refund money. Do not buy from that store .

Update: I've done a little for experimenting with this site and app; a lot of them are the same people. DO NOT JUST TRUST YOUR MONEY TO THEM. The "stores" have different names but a lot of them are the same people behind them. Finally getting a person on the chat, it is CLEAR that buyers are not protected. They say they will punish the seller but that's not true since all they have to do is start selling from their another posted store.

I've read some descriptions of the stores and can tell they are the same people. ALSO they are the same people on Wish and EBay. Do not be fooled. Not all of them are the same but some you can tell. I found the same sellers on Wish and eBay. One of them say "we sell on eBay but on AliExpress we can have our Wish come true of helping others." It can be a play words for Wish and AliExpress but they did admit selling on eBay. They just want to see where they get their money.
More digging and a lot of stuff is counterfeit just like the other sites. I've recently found stickers that are actually from a YouTube artist and they have no idea their stickers are being produced and sold on these sites. Be careful.

Do not buy from: Windlead Store; they did not send the order and did not reply to any of my messages. They waited until processing time was over which was 4 days.

Do not buy from KiMagic Store. They did the same thing. A store called Computer Dwpit store also said they didn't receive good products from main factory so to cancel my order. I cancelled it and they just added shipping for 2.25.

Prices have gone up on all products.
Genevieve Has Earned
23

Votes
Genevieve hasn't received any thanks yous.
Genevieve doesn't have any fans yet.
Genevieve isn't following anybody yet.
Similar Reviewers on Sitejabber
The Walmart I shop at has been recently renovated with more space but the food shelves never seem...
Last night at 11:30PM I found a squat rack that was a 'roll back'. I attempted to purchase this...