Member since June 2017
Reviews

3

First to Review

0

Votes

11

Very Helpful

10

Funny

0

Fraud Buster

0

Great Find

0

Well Said

1

Thank Yous

0

Fans

0

Profile Views

290
BlackHairspray
After the drama with the horrible people at hairsisters I was terrified of buying a wig! Really. The reviews are so bad. Eighty percent are one stars and most of the other wig places seem to be just as bad. Winter is coming though so I decided to give it one more try to get something to protect my hair. I ordered 4 wigs from Blackhairspray last Friday on my way home. They are relatively new so I was concerned about being ripped off. When I got home I called to see if everything was in order and got Sasha. SHOCKING! She was polite, informed, and pleasant. I'm still trying to recover from not being shouted at. I barely got my order number out before she had everything on the computer in front of her and was able to answer all my questions. She then said 'I'm going to be honest with you. It's Friday evening after the time we do same day shipping. You're probably expecting it to be shipped Saturday but we won't be able to till Monday, is that ok? She then said I'd get it by Wednesday and they'd send an email as soon as it was sent. I called Monday morning, still kinda worried, she wasn't mad she laughed and said your order has been sent, and yes it's confirmed, you'll get it by Wednesday. Everything was as she said. I received the wigs early this afternoon. They were brand new, unopened, and beautifully packaged. I'd bought a Sapphire and three storms. The Storm felt a little too tight. I called Blackhairspray and got Dawn. Wow, she's amazing. I know it seems like too much excitement for a call but it really was perfect. No drama, no crap, just perfect customer service. She said, send them back for a full refund, or an exchange, whatever works best for you. No restocking fee as long as they are as they came with tags and packaging. I told her I'd wait a bit and see if it would fit better if I fixed my hair differently. She then said the MAGIC WORDS. ' call me for anything, I'll look for similar styles, I'll recommend other stuff, this is about you and what makes you happy, we've been trained to see that the customer is satisfied. If we don't have customers we don't have a business. When i thanked her effusively for her consideration she said I'm just doing my job, (as if every wig place treats everyone as beautifully as Blackhairspray does.) She then continued, you have 31 days to figure out what works best for you. I'm here to HELP you with whatever you decide.' DAMN, I almost cried. Please, please Blackhairspray don't change! I no longer have to get my family in NYC to send wigs. You have a customer for life. And please get the Model Model Verona wig. It's my favorite. Just amazing. Guys, all of you who've been treated like crap by the people who should be providing a service try Blackhairspray. The only problem I had was when I called on Saturday no one answered. I don't know if they are closed all day. I didn't ask. Every other time I've called thought they answer immediately. Thank you Blackhairspray. Here's the number to call 1-773- 321-9430.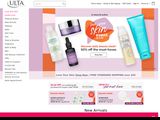 Ulta
I ordered some replacement face brushes online noticed they had a promotion and called customer service to adjust my order. They were excellent! Nice, quick, just extremely helpful. The brushes came on time and were nicely packaged. This is service as it should be. Customer for life.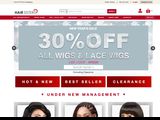 HairSisters
Hairsisters just responded to my last review with such a complete disregard for the truth that I was stunned. Then I realized what the problem is, I'm dealing with people with limited mental faculties that are liars. Not a good combination. They start out saying 'it's hard to be dishonest with someone who will not allow you to assist them which was the point of the call', what assistance? When you call customer service it's because you have a problem, the person who answers the phone shouldn't be the problem. I feel like I have said this a million times before. When I called your 'customer service' I said there was a mistake, my order was mistakenly cancelled, she said 'there was no mistake You cancelled it '. I told her no, I hadn't then she proceeded to attack me by shouting 'yes you cancelled', then she brought up the RMA which I knew nothing about. Like I said a million times before I tried to explain but she kept talking over me, when I insisted she listen she hung up on me. I called her back and asked for a supervisor to which she replied 'your order was cancelled, get over it' and hung up. Where was this so called help? The next point they tried to make is that they can't just switch things out, your 'rep' should have said that calmly when I called instead of shouting and raving like a virago. Here's an example of how the call should have gone, you might want to take notes here. 'Hello I see that my order was cancelled, I'm not sure why. In the phone message and email... ( the email address was on the billing summary from Amazon. It said use to contact hairsisters if i have any issues) ... I sent, I simply asked that you switch the Sage wig to a Storm wig.' Your 'rep' should haven then looked at the facts calmly and intelligently then said 'unfortunately we can't switch things out once you've placed an order. We cancelled it instead. We should have contacted you and given you the choice to cancel, or return it. I'm so sorry, I hope you'll reorder. Is there anything else I can help you with?' See, not hard. The only person at hairsisters I spoke with was Mika, in our conversation, if you can call it that, there was no alternative given, no other options supplied. She didn't transfer me to a different rep, she didn't get her supervisor, so I'm confused about who supplied these options and alternatives, just her screeching as she insisted I had cancelled my order. The fact that I called and emailed about it said that there was a mistake made. The focus then should have been to resolve the issue with a view towards customer retention. The only time I had contact with someone else from the 'company' was when they responded to my first review. They could not be stupid enough to think after those horrific conversations with their 'rep' that I would trust my hard earned money with them? I went on their site right after that to delete my info as I stated in my second review. They said they deleted my info for me, how sweet! I wouldn't trust these people if I was being chased by zombies and their door was the only one open. I have a lot of experience with the law and have met liars, but these people are the best I've seen. Oh look! Something they're good at. Don't take my word for it read the other reviews and see their track record of deniability. I'm so done with this. Apparently the people at hairsisters have a lot of time to waste, I'll give them some free advice, use thie time wisely to teach your people how to speak to people, how to become good customer service representative's. Ultimately you don't succeed by ripping off you customers, by hiking up shipping (in complaints below) or other shoddy dealings listed in complaints. You do it by owning your mistakes and then fixing them, by seeing that your customers are your biggest assets and then treating them as such. The people who read these reviews are not idiots. YOU HAVE MORE 1 STARS THAN ALL YOUR OTHER STARS COMBINED! That speaks volumes. I'm done with you. Life is too fleeting to spend it wallowing in the mud. God bless.
"Horrible, Rude, disrespectful Mika"
6/23/17
• Previous review
I planned to order two of the same wigs. After I placed the order I realized it was two different ones. This was just before closing so I realized I wouldn't get someone when I called back so I left a message. I also sent an email stating the same thing as the message. I requested that they switched the second wig to match the first before sending them out. I said please and thank you. The next day I saw an email saying my order was cancelled. I called and got Mika who had as much business as a pig answering a phone. She was rude from the get go. I tried to explain but she kept talking over me. I finally got a word in and told her as per my email and message I wanted a switch not a cancellation. She told me I had requested a RMA so it was cancelled. I said no I had the email in front of me asking for a switch, she shouted no that's not it you asked for a RMA I don't even know what that is. When I tried to explain she hung up on me! I called back but it was her again. I tried to explain but she wouldn't listen, I asked to speak to her supervisor but she just said your order was cancelled get over it and hung up again! I called back it was still her. I hung up. They just have her answering the phone. It's a shoddy backroom business run by someone raised by animals. Which is probably an insult to animals.
Gene hasn't received any thanks yous.
Gene doesn't have any fans yet.
Gene isn't following anybody yet.
Similar Reviewers on Sitejabber
Divatress and Black Hairspray both the same business. They have always delivered in a timely...
I love this site. It has everything I need. It may take awhile to receive but order early. You...